Phở at Donut King & Coffee - Kamloops, BC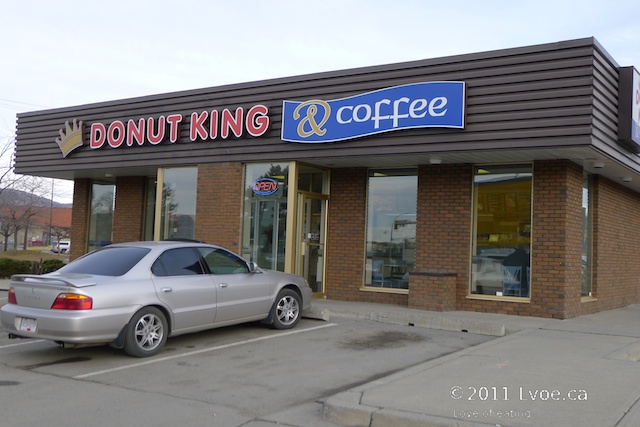 Did you know there is phở available in Kamloops?
How much do I love the fact that the establishment, which brings phở to Kamloops, is the local doughnut shop?
That's right my friends, the Donut King is now serving Vietnamese beef noodle soup.
The Tranquille Road Donut King location has been offering phở for the past month or so, but lucky for me, today is the first day the Summit Drive location has it available.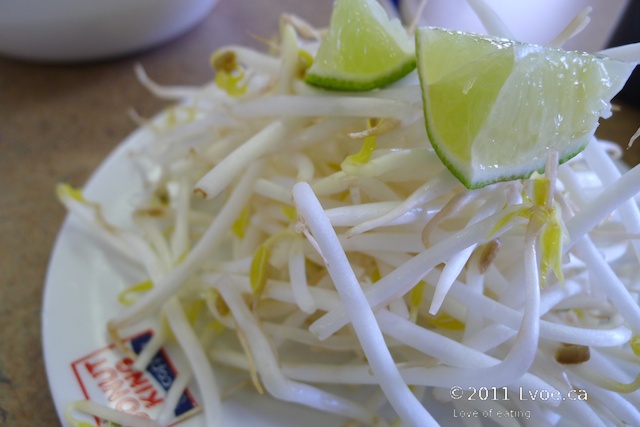 Kamloops first foray into phở is an agreeable one. The sprightly lady making the phở today reveals that she may end up tweaking her phở according to the feedback with her regular customers. From what I observe today, the Donut King phở is already popular as both the customers in front of me and behind me are all ordering beef noodle soup today.
Beef Phở ($7.99)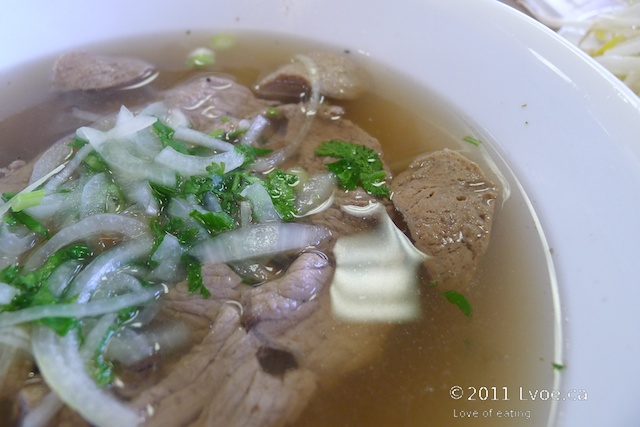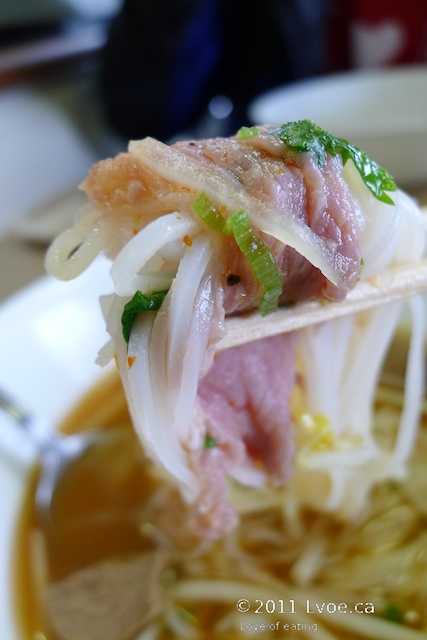 I can smell the aromatics of the broth before the server brings the bowls near. It's not huge portion-wise, but it will suffice. The broth is pretty tasty. It's not deep and complex in flavour, but still totally acceptable for a quick beef noodle fix.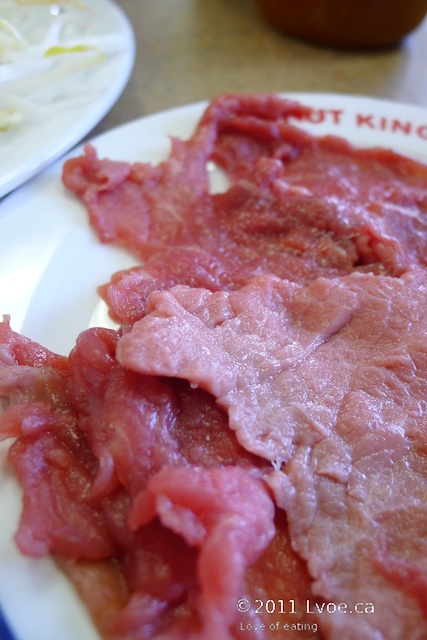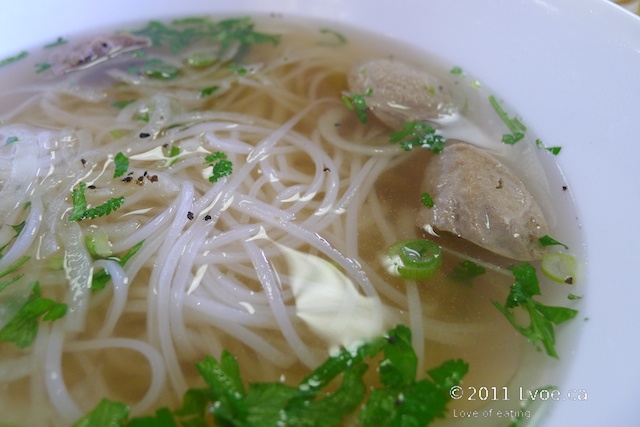 The Donut King phở is straight forward with rare beef slices and beef balls. The rare beef is cut on the thicker side, but it is still tender enough to bite through without frustration.
The broth temperature is soup-hot, but not screaming-hot. I love screaming hot phở. The loose pile of rice noodle slurp-up perfectly tender with a bit of chew. Who says doughnut folks can't do phở? It's the perfect lunch for today's chilly weather.
The last time I blogged about Donut King I came in for a breakfast sandwich and coffee. I don't want to come away doughnut-less again, so I choose a lucky six to come home with me.
Half Dozen Doughnuts ($4.50)


I went with a selection of yeast doughnuts. Honey Dipped and What-Am-I? vanished down our gullets for dessert. Raspberry Jelly, Maple Glaze, Bavarian Cream, and Maple Bavarian Cream survived the drive home...but they all met their fate before dinner.
(Wait, I just thought of something...do you think the good folks at Donut King may expand their menu to include bánh mì?? I know you were thinking that too.)

Locations
Donut King & Coffee
1200 Summit Drive
Kamloops
,
BC
V2C 6L2
Canada