Harold's Family Restaurant - Kamloops, BC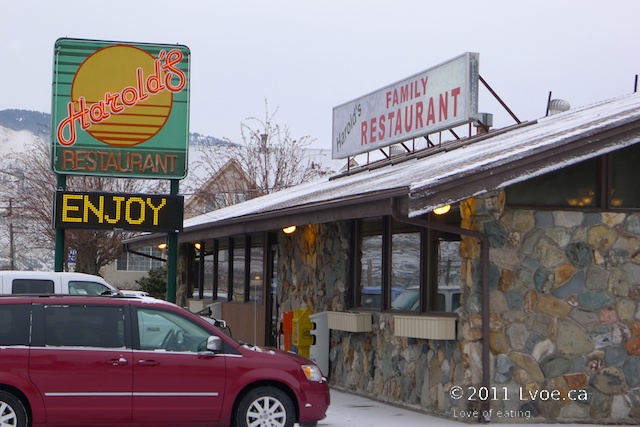 I am on my way to Princess Auto this fine morning, and I'll need a breakfast stop. Princess Auto stocks some pretty random things in their inventory. It's not just auto. The last time I was there, I found melamine airline dinnerware, next to cigar cutters! My legitimate reason for being at Princess Auto is for jack stands, but that's just an excuse to peruse their aisles. It doesn't take much to entertain me, does it?
Harold's Family Restaurant is located just minutes down the street for a quick morning meal.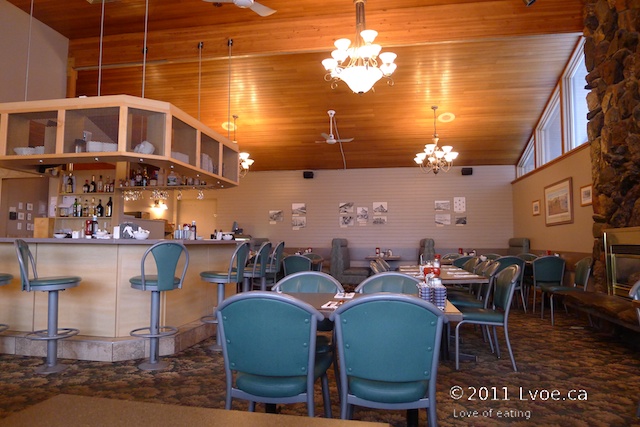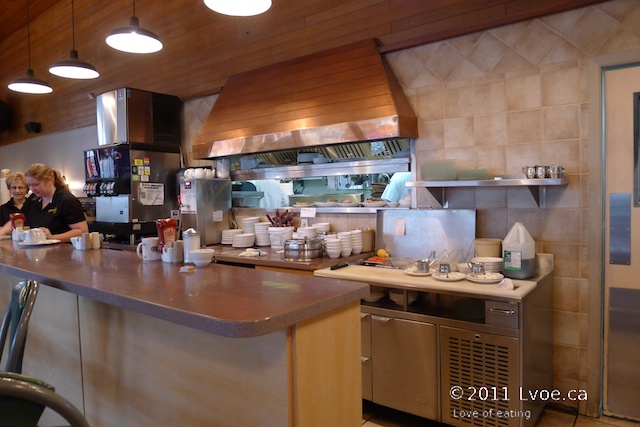 Harold's is pretty spacious for a highway diner, and the dining room fills with customers fairly quickly as I sip my morning coffee. Service is brisk and to the point.
Sausage and Egg Skillet ($11.39)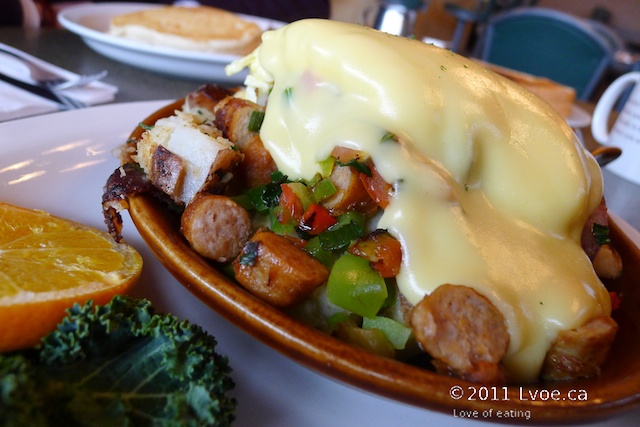 This is a mound of large chunky potatoes tossed with bell peppers, tomatoes and sausage. The scrambled eggs, hiding under the hollandaise, are moist and fluffy. The potato portions are indeed generous, but the spuds lack seasoning. For me, it's these hash browns that are the downer in this dish: big, bland and bountiful.
Crazy Eights ($8.99)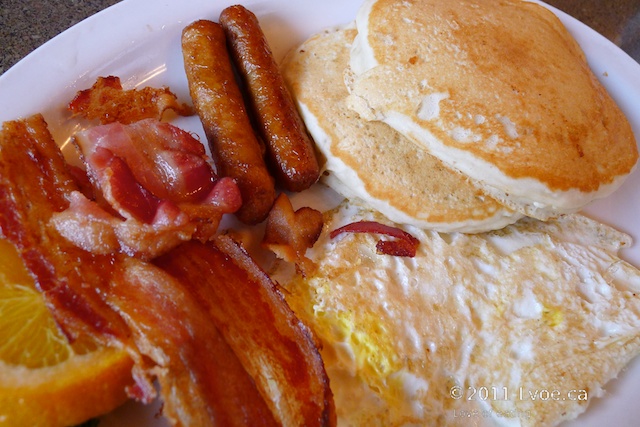 Okay, this is diner standard bacon n' eggs breakfast fare, BUT let's talk about these pancakes, shall we? The pancakes this morning are large and thick, yet still fluffy and soft. They are very decent. I'm not a pancake connoisseur, but the flapjacks are butter and syrup worthy at Harold's.
Oh yes, DL wanted me to tell y'all that Harold's Restaurant has a "good selection of jam packets."
(To this day, I'm not sure what this means...I don't know what criteria DL uses to categorize "good" versus "poor" jam packet selections. Perhaps I'll invite the Jam Packet Guru to explain further in a future Blog-Within-a-Blog entry.)
Harold's has a long history in Kamloops. Although, it's changed hands a few times since the namesake proprietor opened the doors in 1959, the restaurant seems to have a loyal following. I imagine there are Kamloopsians out there that have more than a few memories of this local DDE.

Locations
Harold's Family Restaurant
1771 Trans-Canada Highway
Kamloops
,
BC
Canada