Little Beetle Bistro - Chilliwack, BC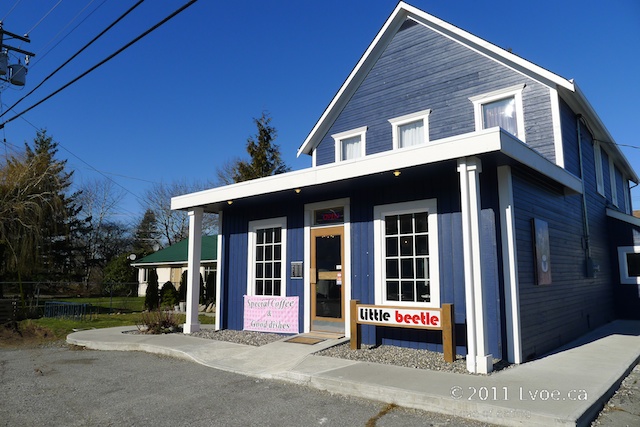 Little Beetle Bistro is an old converted farm house that stands amidst more recent buildings on South Sumas Road.
The restored deep blue building sticks out from its neighbours, in this area that's predominately an industrial park.
The bistro is busy with most of the tables filled with patrons chatting about things like the newest stretch stitch option on their Pfaff.
Caramel Latte ($3.50)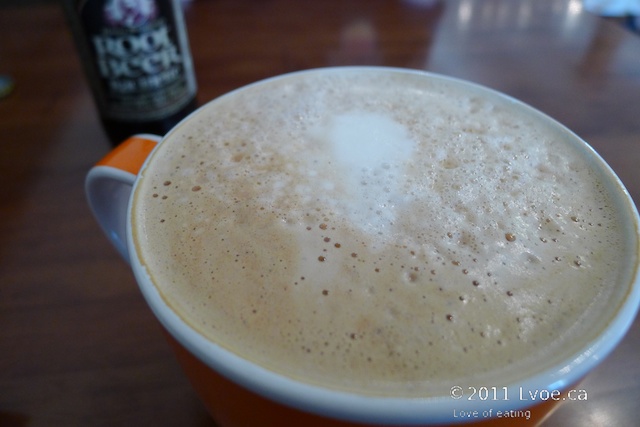 I start with a caramel latte while perusing their lunch menu.
Vegetable Panino ($7.95)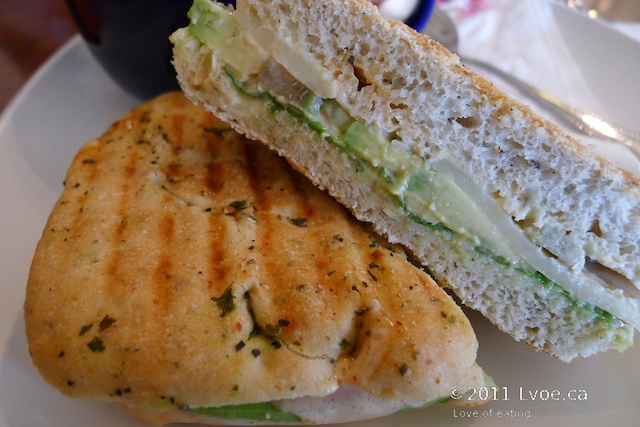 I like the mix of veggies in this sandwich. In between the foccacia lies spinach, avocado, artichoke, mozzarella and Little Beetle sauce. The avocados make this sandwich smooth and creamy. The menu tells me that there is feta in the sandwich, but I can't seem to taste any. The house sauce does a good job of adding a little tang and zip in the background.
Chicken Coconut Curry Soup ($4.25)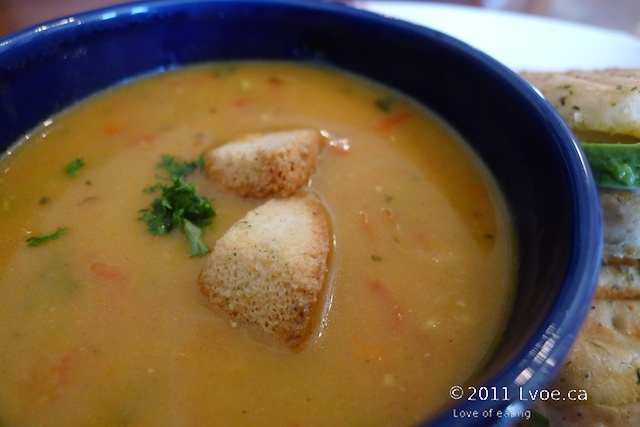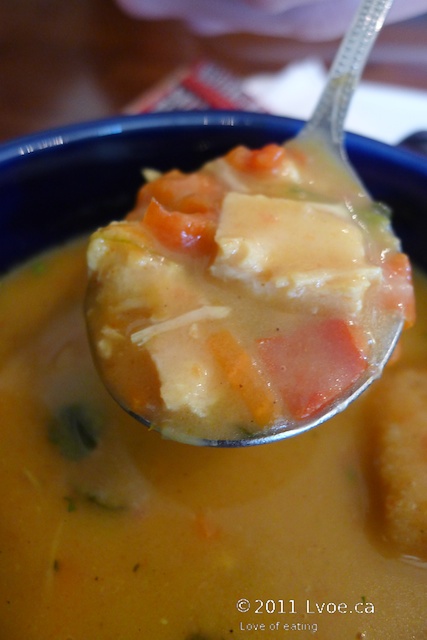 The curry aspect is light enough not to offend people who insist they don't like curry. It's a curry soup after all, not a curry. At the same time, those who like the earthy mix of spices won't be left wanting. Each spoonful reveals a stomach warming mix of chicken breast, tomato, celery and carrots.
Chicken BBQ Wrap ($8.15)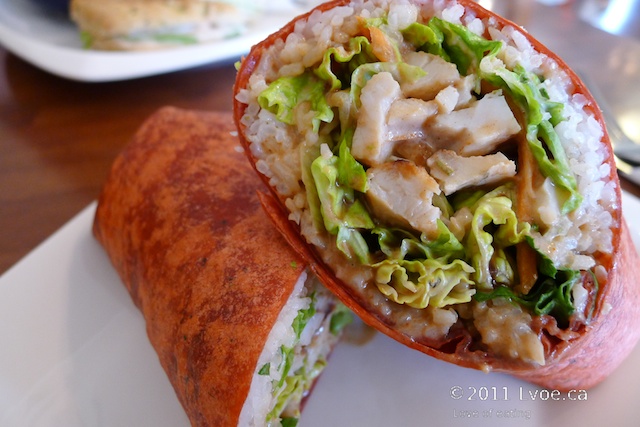 This large wrap holds together well. The tortilla, lined with medium grain rice, snuggly wraps itself around the chicken, carrots, romaine lettuce and Little Beetle house sauce. The chicken breast is moist and lightly covered with smoky barbeque sauce. Again, the menu lists that this wrap contains feta, but both DL and I are unable to detect any of the briny cheese.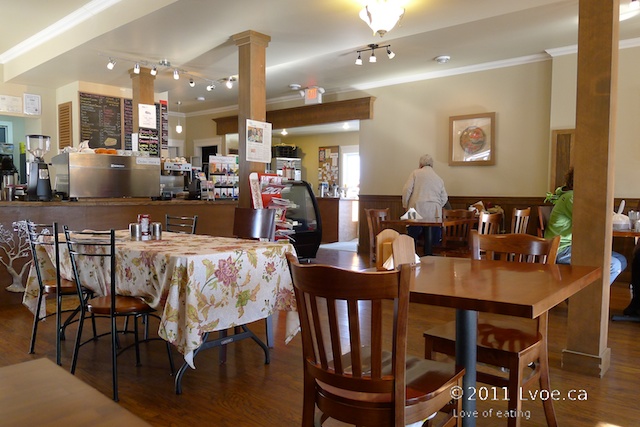 The space is clean and very welcoming. No customer enters or exits without a greeting or a goodbye from behind the counter. Although, the bistro is at near full capacity today, the dining room is still fairly quiet, with low volume conversations.
The Little Beetle Bistro proves to be a peaceful spot for a light lunch; even when the two little old Pfaff Ladies bust out their cross-stitch patterns and engage in some kind of embroidery throw-down.
Locations
The Little Beetle Bistro
44489 South Sumas Road
Chilliwack
,
BC
V2R 4B7
Canada