French Made Baking - Vancouver, BC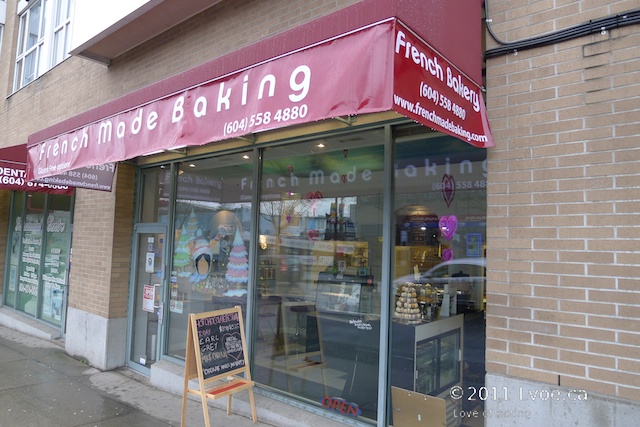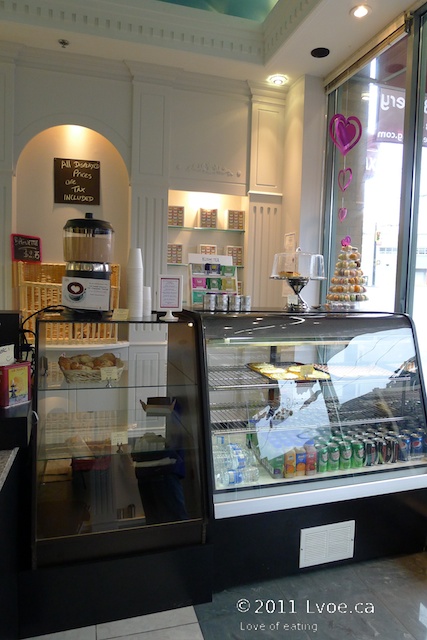 French Made Baking arrived near the corner of Kingsway and Broadway not too long ago. The location is convenient for me as I'm in this vicinity fairly often when I stay in Vancouver. It's a bakery if you haven't already Columbo'd that from the name. I pick up a few croissants and things to make a quick breakfast this morning; along with other items for nibbling throughout the day.
Macarons ($10.00 for six)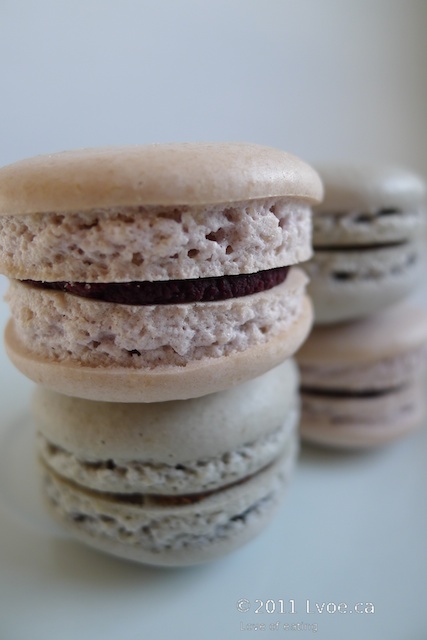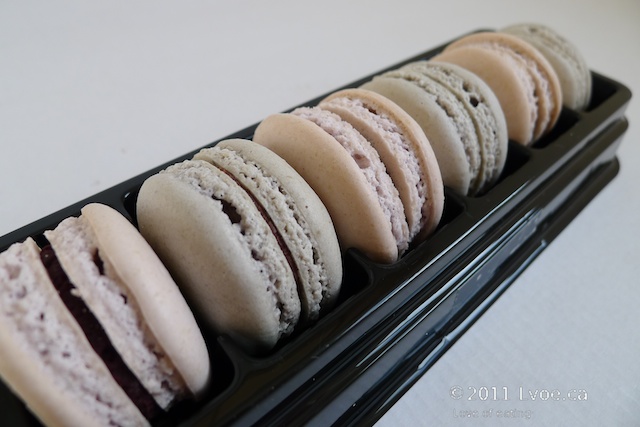 So pretty. Black currant and raspberry filled macarons with dark chocolate ganache. The little treats are feathery light, and not too sweet. The macarons I've had in the past have always been tooth achingly sweet. These are sweet, but not so much that I couldn't decipher the filling flavours. Did you know French Made Baking offers Macaron Classes? Sounds like so much fun! I totally need to go to one of these.
Ham and Cheese Croissant ($3.79 each)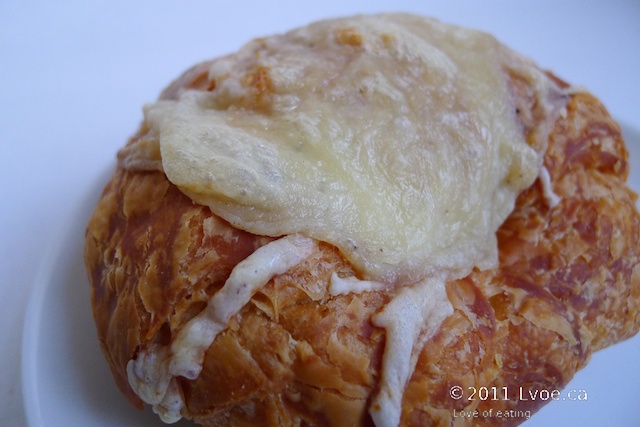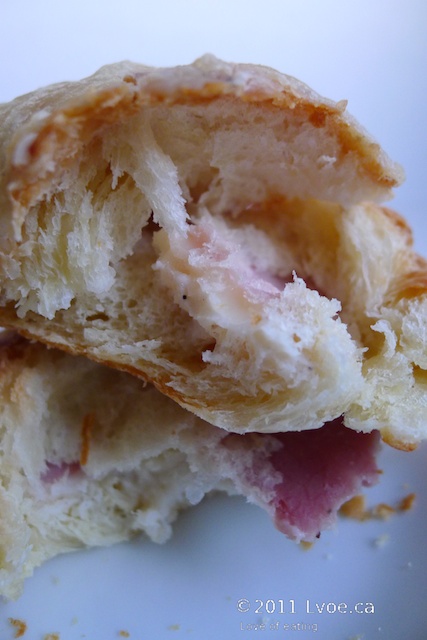 This croissant is my breakfast and I have to scarf it down in the underground parking lot before I head to the elevator. (I purchased two so I could eat the other one like a normal human being later in the day.) It is buttery soft layers on the inside, but crispy on the outside. The ham and cheese filling has sharp flavours, so not much filling is needed to get the point across.
Almond Croissant ($2.40 each)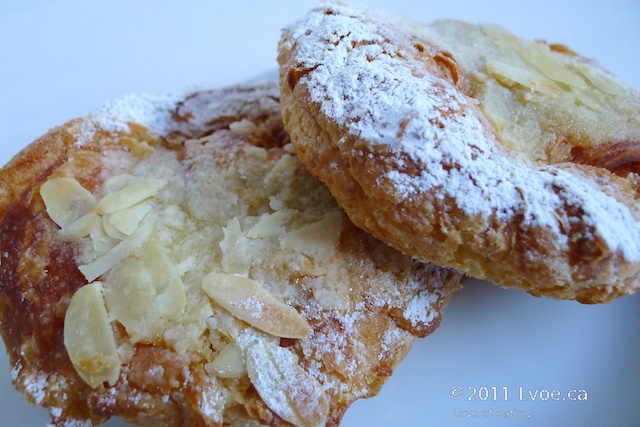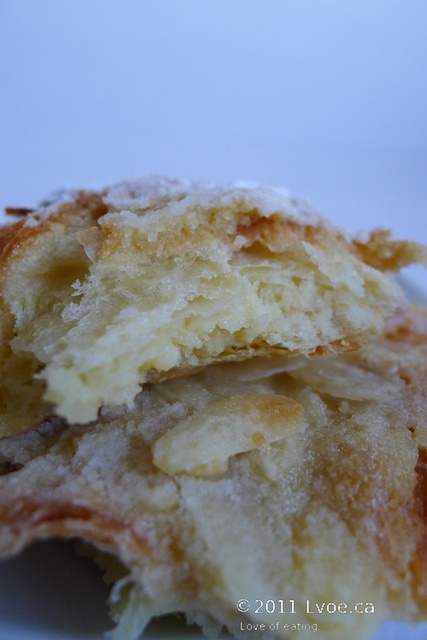 If you like almond you will like these croissants.
Pain au Chocolat ($2.40 each)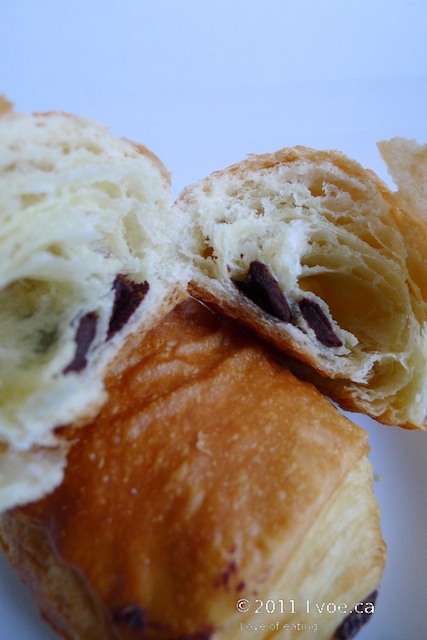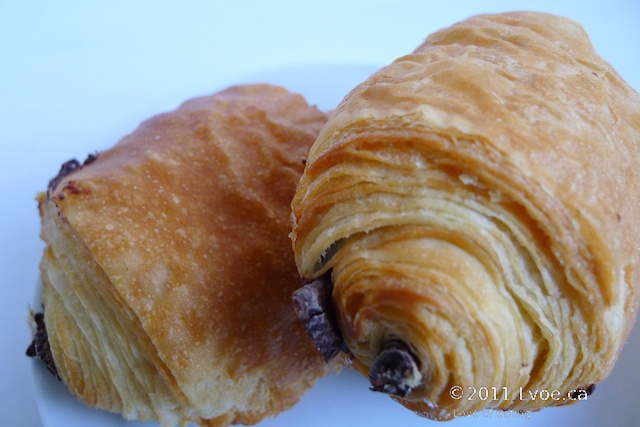 The chocolate is very deceptive here. Visually, it looks like there is not much chocolate in this croissant, but those few quality pieces are all you need.
Lemon Tarts ($3.19 each)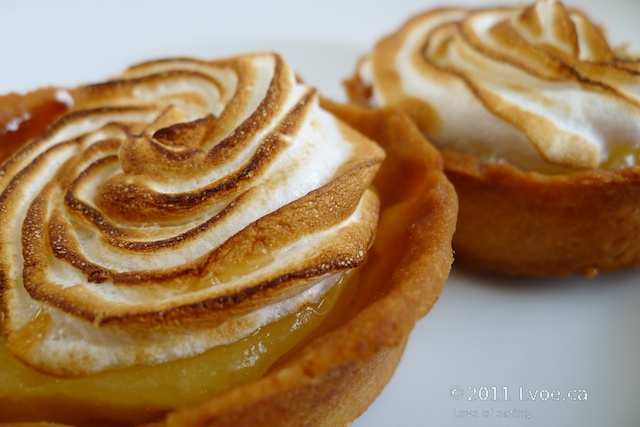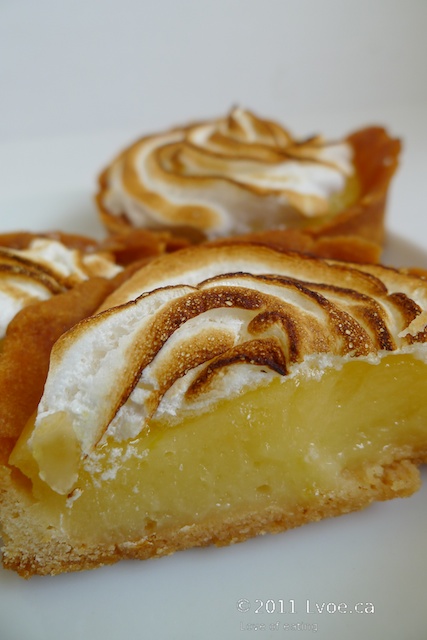 I do love me some lemon tarts! I always go for lip puckering lemony items whenever I can. These are sure to get the salivary glands going. More tart than sweet: ideal.
Pear-Almond and Chocolate Tart ($3.19 each)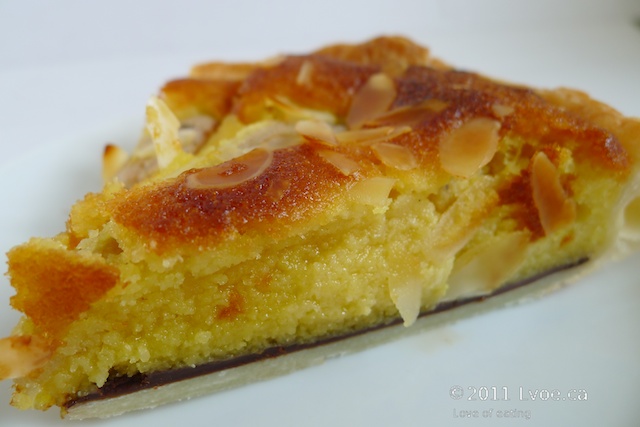 This slice is the biggest surprise to me. I think it's the most interesting of all my choices today. I wasn't sure if I would like three different flavours in a pastry, but I do! The mix of textures is my favorite part. There are soft slices of pear that mingle with the even softer almond paste, and a little crunch of some nuts on top. Just when I think that's all to it, surprise... a little chocolate comes out to play in every mouthful.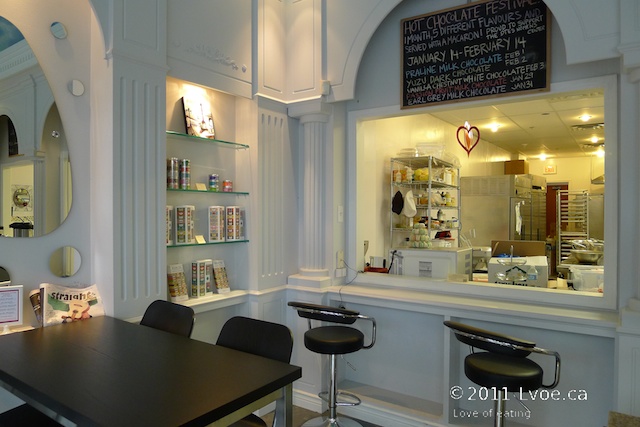 I'm very happy with all my treats today. I have to be back in Vancouver soon for another work conference and I'll probably start my day off again with a coffee and a croissant from French Made Baking. Yes, I already checked my schedule to see if my future conference falls on a Macaron Lesson day; unfortunately it doesn't.

Locations
French Made Baking
81 Kingsway Avenue
Vancouver
,
BC
Canada