Tiger Ramen - Kamloops, BC

Tiger Ramen is a ramen joint in Kamloops.
Isn't it great to be able to say that? Let's say it again: Tiger Ramen is a ramen joint in Kamloops.
I had been doing not so convenient drive-bys, on a regular basis for weeks in anticipation of Tiger Ramen's opening. The last time I did multiple drive-bys and Peeping Tom Dances in front of a yet-to-be opened eatery, was last summer waiting for the Ploughman's Lunch and Coffee to open.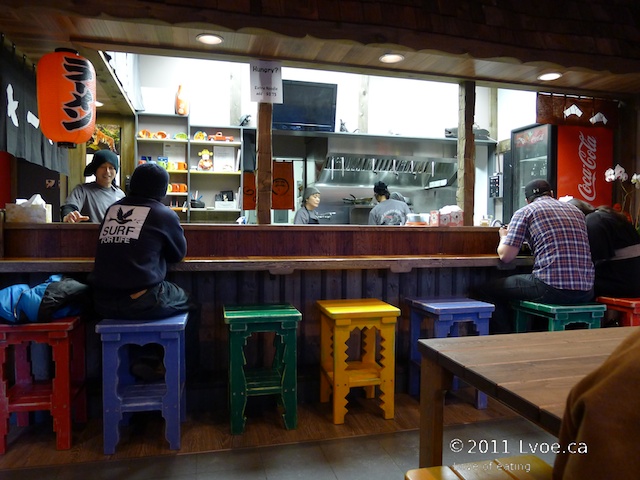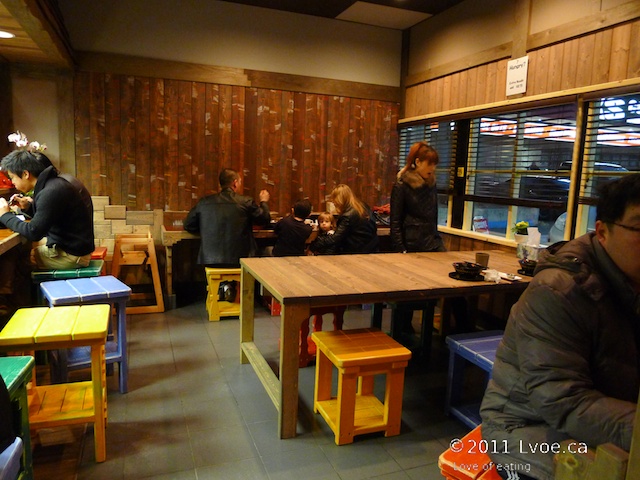 The space is cozy with a communal table in the middle, and bar seating around the perimeter of the dining area.
Gyoza ($2.75)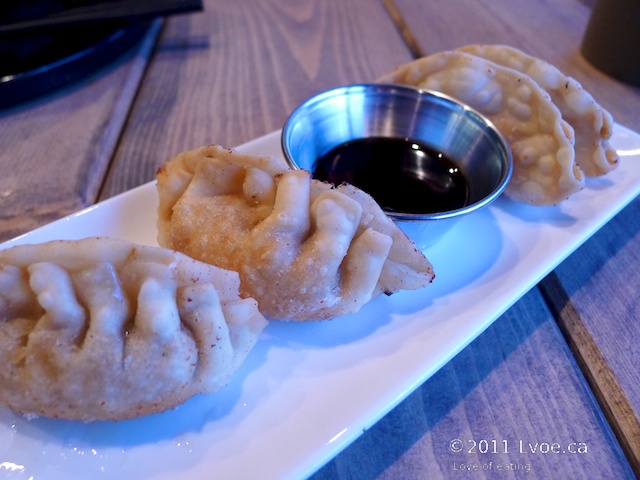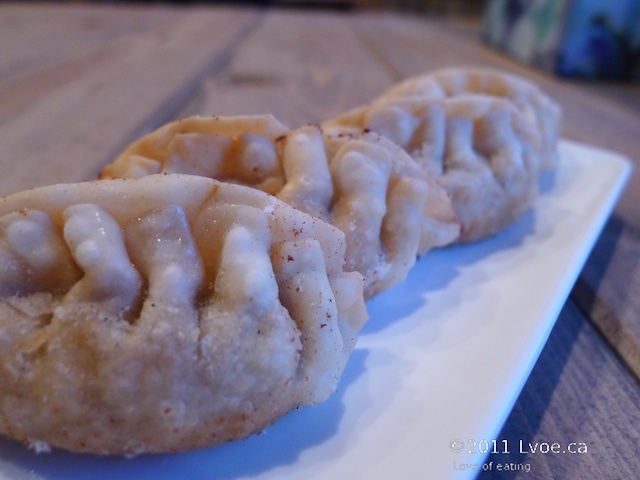 These taste homemade. I appreciate that the skin is not too crispy. Sometimes I find fried dumplings to be too "hard" after the frying.
Spicy Miso Barbeque Ramen ($8.75*)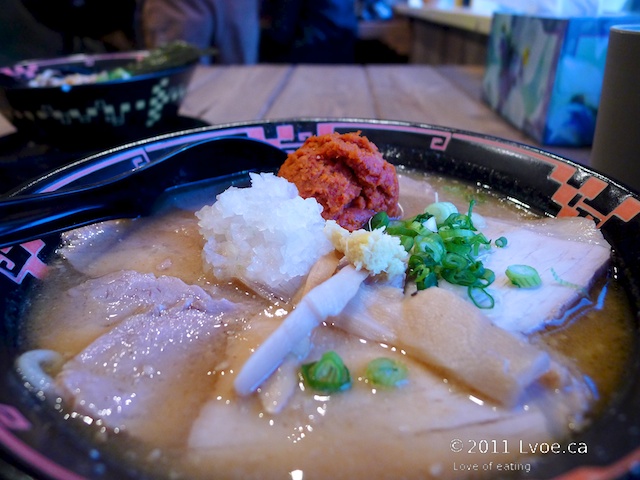 There is so much barbeque pork! Slices of chāshū cover the entire surface area of the bowl. Tiger Ramen will add a Fire Ball of spicy paste to your bowl for 25 cents. It's a big pat o' fire, but you can customize your heat with each mouthful. The noodles wear a thin jacket of oil, when lifted from the miso broth, which let them slide down the gullet with ease.
*This bowl actually cost $9.50. Earlier, I had declined the up-sell of extra noodles for 75 cents, but later upon reading my receipt, I was charged for it anyways.
Tonkotsu Ramen ($8.50)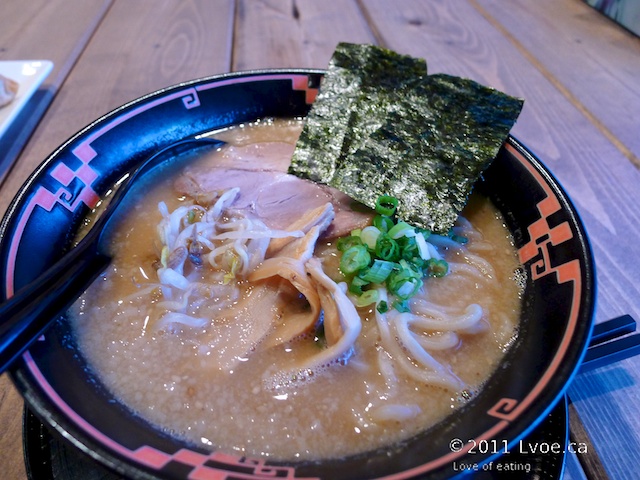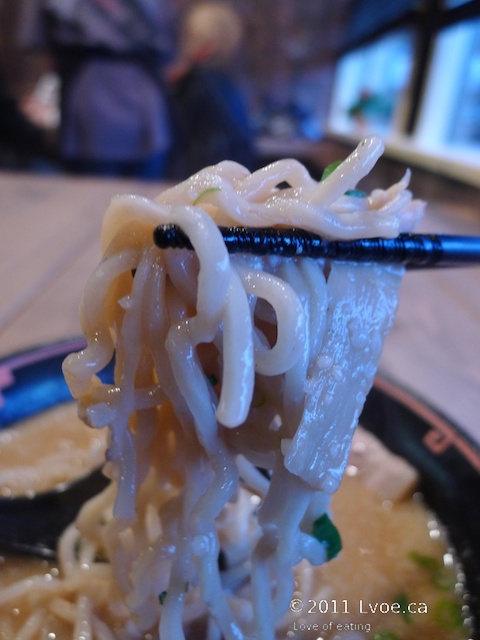 When I see the little circles of fat floating on the broth like drift ice on the Ohotsuku Sea, I knew the soup will be good when it hits my lips. The broth is pale, creamy and rich in porky goodness. Not over-the-top rich, but totally respectable rich. Tiger Ramen seems to use only one kind of noodle for all their ramen options: the thick curly kind. This is fine with me since the curly kind of noodle is much more fun to eat than the straight thin type. My slab of chāshū is tender, with just enough amount of fattiness. Some bamboo shoots, nori, and green onions finish this tonkotsu bowl. Tonkotsu, with an "o." Let's not confuse it with the Japanese schnitzel.
Tiger Ramen has a Facebook page click here to see, and they seem to still be working on their website, click here if you want to check it out.
Tiger Ramen is a ramen joint in Kamloops. Do you like how I write that as if there is more than one ramen shop in Kamloops? Tiger Ramen is the only ramen joint in Kamloops... and it's a good start.
Locations
Tiger Ramen
310 - 1210 Summit Drive
(Columbia Square Shopping Center)
Kamloops
,
BC
V2C 6M1
Canada