City 1 Café - Vancouver, BC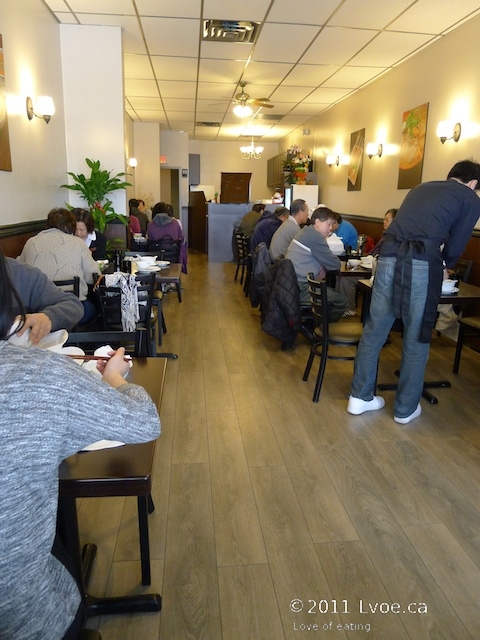 I am in Vancouver for several days attending a conference for work. I'm hankering for some Hainanese Chicken Rice. I also want some bubble tea when I'm done, so I set my sights on City 1 Café on the corner of Oak Street and King Ed. City 1 Café is conveniently kitty corner to Dragon Ball Tea House.
Y'know how some things feel like they aren't meant to be? I felt like eating at City 1 Café is not meant to be. Here's what happened the days previous:
Day one: I arrive at City 1, and the café doesn't begin dinner service until 5pm. Oy, I can't wait over an hour, because I'm already famished and cranky. So I decide to grab a bubble tea from across the street and search for dinner elsewhere.
Day two: The next evening, I wait until 5pm before heading over for some Hainanese Chicken Rice. En route to the restaurant, I experience, not one, but two close encounters with drivers who believe stopping at a red light is just a suggestion...I start to feel a higher power is trying to convince me that I should not be going to this Asian diner. Finally, I roll up to City 1 Café and this time I am met with a piece of loose leaf on the door that informs me, due to a special circumstance the café is closed this evening. Sorry for the inconvenience. Argh. I head across the street for a bubble tea, and look for dinner elsewhere.
Day three: I don't want to consider a third attempt. Now, I am convinced that City 1 Café and I are not meant to be. There have been too many signs that say, this is not a good idea.
DL begs me to try again. The reason? "Their Hainanese Chicken is boneless!"
Geez, what if something unspeakable happens? Like meeting my demise, for the sake of boneless chicken?
I cautiously take the same route for the third time in three days to City 1 Café. I'm riddled with anxiety during the whole drive. Can you blame me? I arrive. Alive, and on time. It's still not open. We wait along with three other groups of hungry customers for the staff to unlock the door.
City 1 Café is a Singaporean and Malaysian diner. The space is small but clean and modern. The room fills up quickly. I'm glad we are among the first to be seated today.
Deep Fried Yam Rice Cake ($4.95)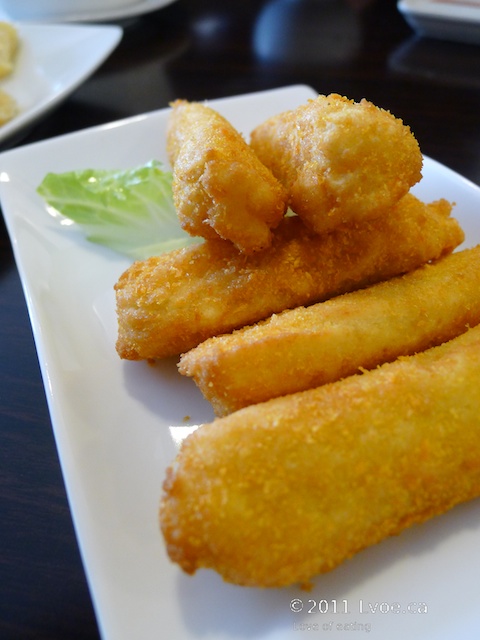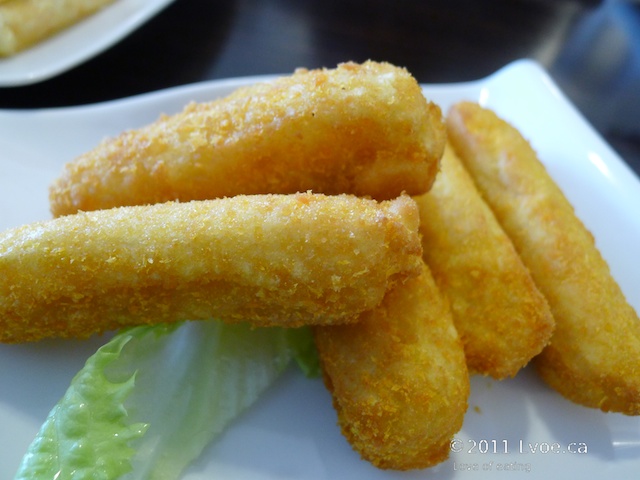 These look like High Liner fish sticks, no? The yam cakes have that chewy glutinous rice dessert feel to them. I like the deep fried yam cakes. They're crispy on the outside, but soft and sweet on the inside. The lady sitting next to me is eating the same appetizer at her table, and engages the people around her in a debate of whether rice flour or yam flour is used in this treat. The yam sticks are on the sweeter side, so I save the rest for my dessert later.
Curry Beef Brisket on Roti Prata Bread ($8.95; add $1.00 to substitute rice with Roti Prata)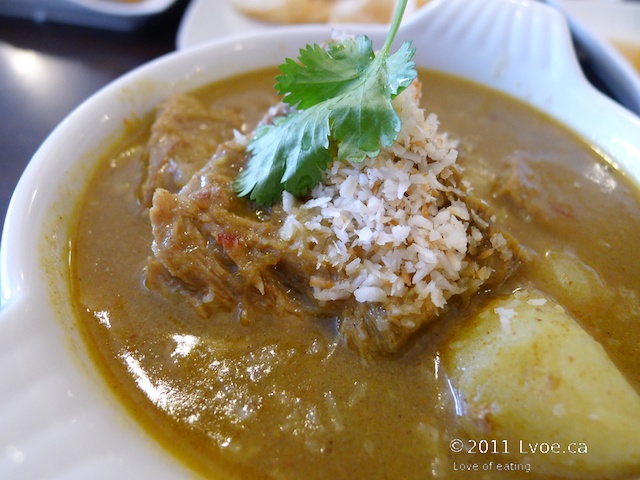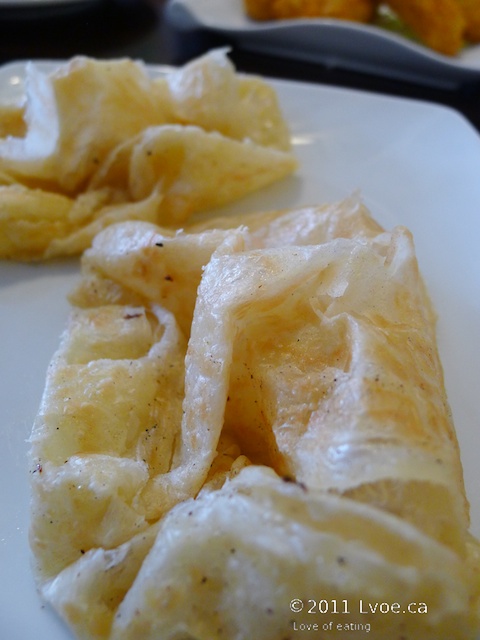 Brisket: the unsung hero of the meat world. It can be prepared so many different ways, but when done right, it's always good. It's the primal cut that transcends all cultures and socioeconomic statuses. Stop me. I'm getting carried away here...
City 1 Café does a mighty tender curry beef. The creamy curry is mild yet flavourful, with just the right viscosity to crown my rice. The roti isn't the flakiest, but still holds up nicely after a bath in the curry. I notice my Yam Cake friend beside me is also enjoying Curry Beef Brisket too.
Hainanese Chicken with Rice and Soup ($7.25)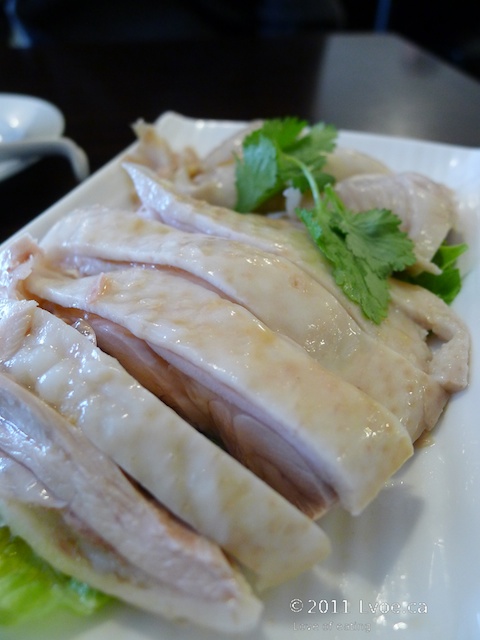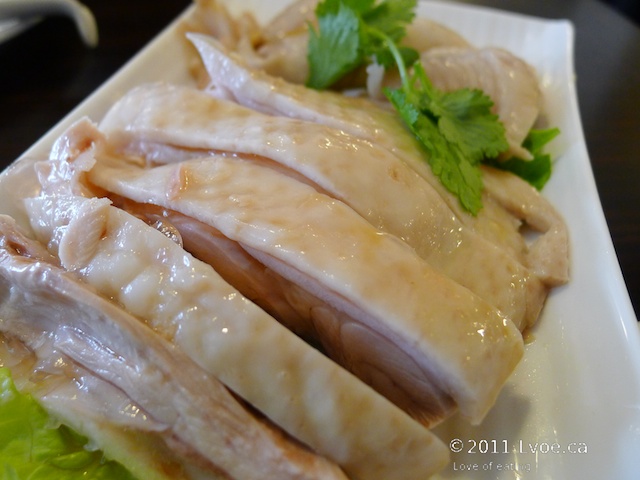 Oh yes. This is very nice. The chicken is cool, smooth and plump. I must say, City 1 Café laying down this bird boneless-styles, makes the dish so much more enjoyable. All I have to do is dunk the poultry piece, in the pounded ginger n' green onion dip to create the most marvelous bite.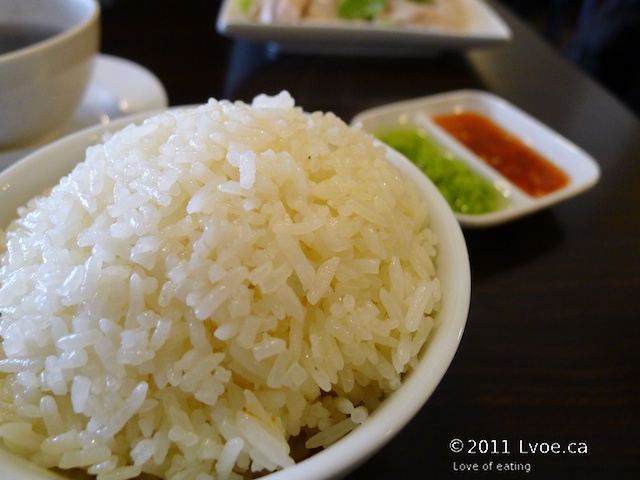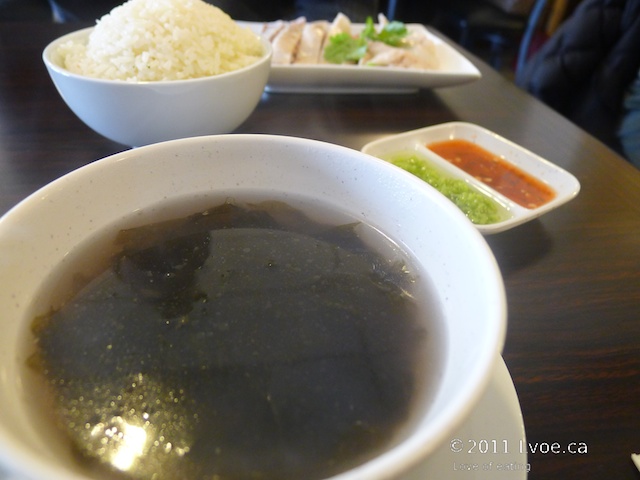 The glistening oily rice is the perfect companion to this cold chicken platter. The Chinese style soup is a clear, brothy "tong"-type soup. Some tables receive a root vegetable soup and others, like me, receive a leaf vegetable soup.
As I look around the room I notice every table has an order of Hainanese Chicken. Every. Table.
Upon further neck craning, most of the tables have the Curry Beef Brisket as well. My neighbor, the Yam Cake lady, happened to order the exact same dishes that I did. She seems pretty delighted about her meal too.
You don't have to come here with a fist full of cash either. Not only is City 1 Café inexpensive, but they also accept credit cards! (I know you just fist pumped.)
I don't know why I had so many obstacles in the past three days to enjoy a meal here at City 1 Café, but I'm glad I made it.
Locations
City 1 Café
954 West King Edward Avenue
Vancouver
,
BC
Canada