The Cannery Cafe (Granny's Diner) - Steveston Village, BC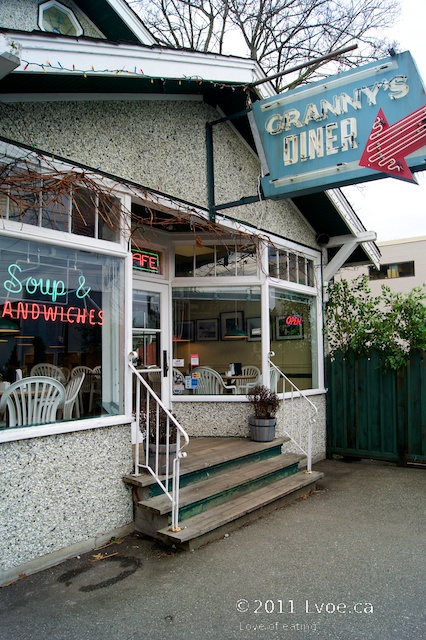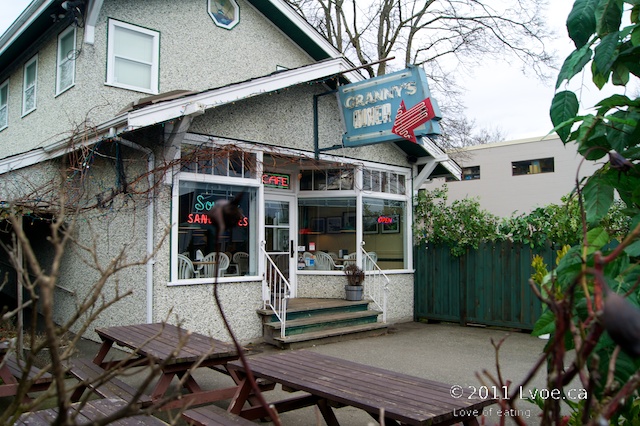 Once Upon a Time... there were two geeks. One was far geekier than the other, and wanted to visit the fictional town of Storybrooke, Maine.
I haven't been to Steveston for over a year and I forgot how quaint this area is. Finding parking and browsing the shops is painless at this time of year too, as the village isn't as crowded as it seems to be during the summer months.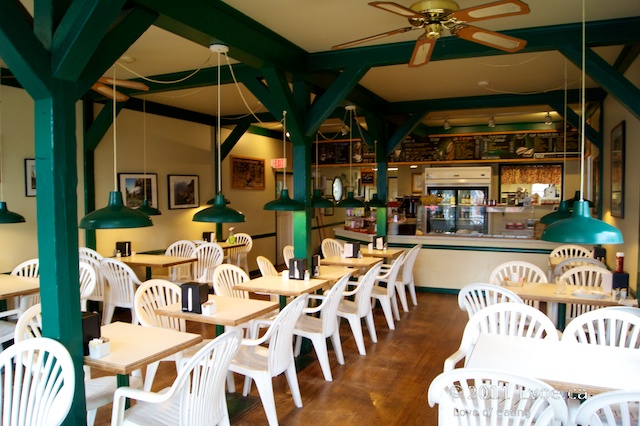 After a walk through the village, checking out what's new versus the same from last year, I stop for coffee at The Cannery Café. The building exterior is still in character. The Cannery Café sports the signage for the fictional Granny's Diner. It's all Granny's Diner on the outside but it's still Cannery Café on the inside.
Berry Pie ($3.95)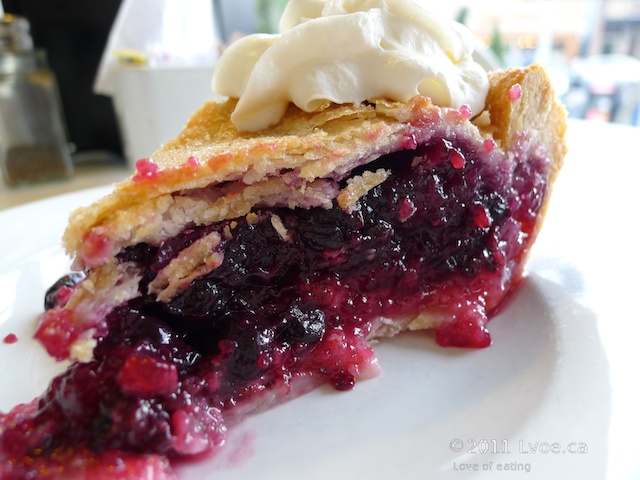 Nice slice. It's a little sweeter than I like, but I'm more of a tartness fan. As with most pies the crust is my favourite part, tender and forgiving. It feels good to escape the outside wind for a quick snack at the Cannery Café. Sadly, I missed out on their cinnamon buns by the time I arrived.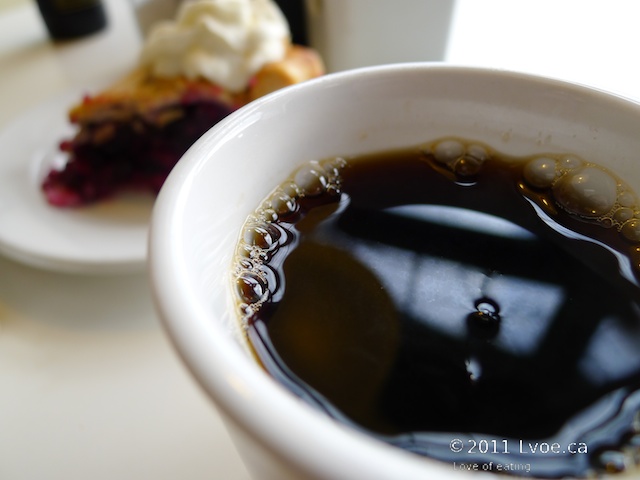 Steveston has loads of great little places to eat and browse. I always find time to peruse the charming gift shop where I find Hergé's Tin Tin amongst their tea, or the wee little waffle house that cranks out great smelling Liège waffles. I mean, isn't a good slice of pie or a waffle the happy ending to everybody's fairytale?

Locations
The Cannery Cafe
3711 Moncton Street
(Stevenston Village)
Richmond
,
BC
V7E 3A5
Canada