Heartland Family Restaurant - Cache Creek, BC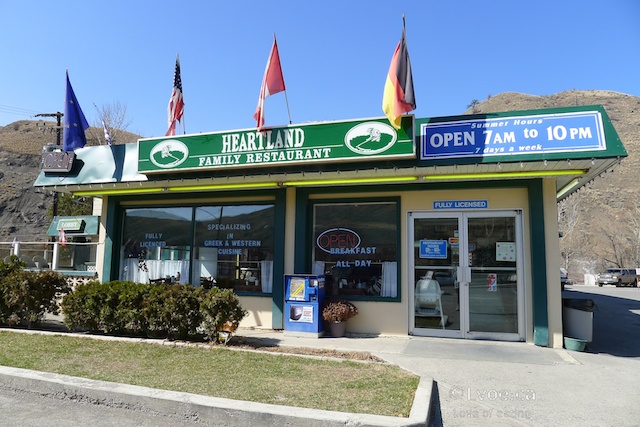 Hello Cache Creek, it's been a while. The Heartland Family Restaurant is a diner attached to the Sandman Hotel in Cache Creek, BC. Heartland is located across the street from the Husky Gas Station Restaurant and next door to the Lordco.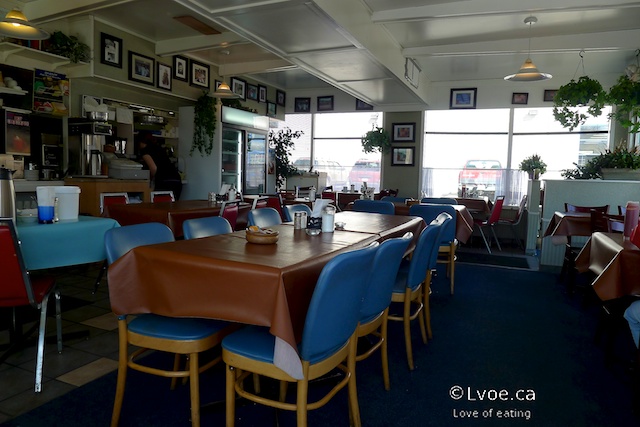 This DDE is smaller than I imagined it would be. The inside dining area holds approximately ten tables comprised of deuces and four tops. The outdoor dining patio looks spacious, even though the seating isn't set up yet. Although it's sunny this morning, the temperature with the wind is still a little on the cool side.
Lumberjack Breakfast ($12.95)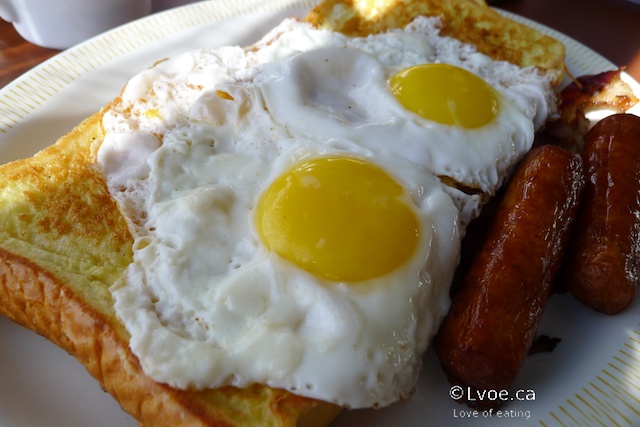 This is what Lumberjacks eat: Two pancakes, two strips of bacon, two sausages, and two eggs. Our server informs us that the Lumberjack Breakfast is not available due to a pancake shortage. (What? No pancakes?) I suggest we substitute French toast for the flapjacks. Voila, the Lumberjack Breakfast choice lives. However, can we still call it a Lumberjack Breakfast? Is Paul Bunyan laying aside his axe, to hunker-down on some dainty slices of bread dipped in egg batter?
The sausage links are hot off the flat grill; plump and juicy. All is well, with the crispy-flexible bacon and eggy thick sliced French toast.
Ham and Cheese Omelette ($11.50)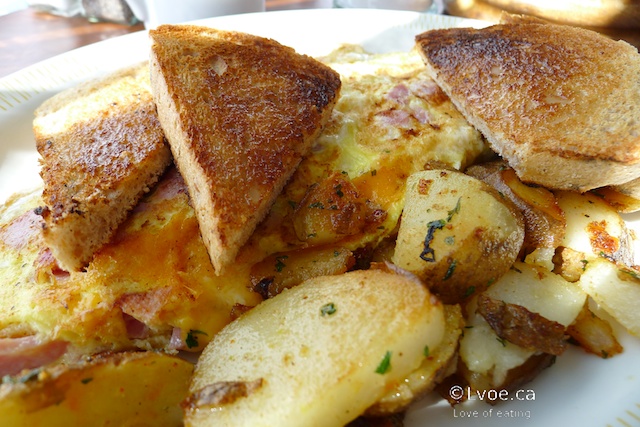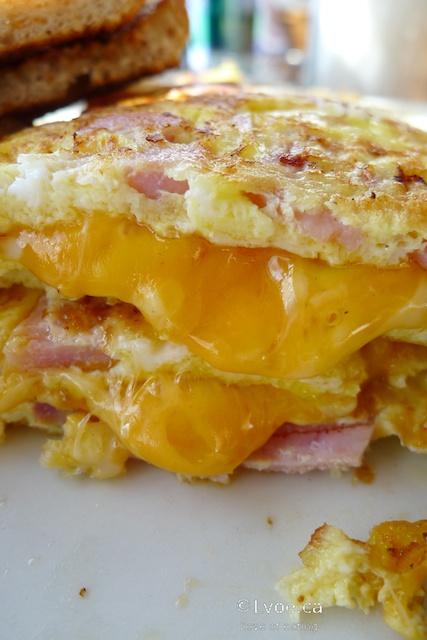 The country style omelette is large; it stretches the full length of the serving platter. The egg is filled with deli ham and lots of cheddar cheese. Two buttered slices of rye toast and homemade hash browns round out this generous breakfast.
Coffee ($2.00)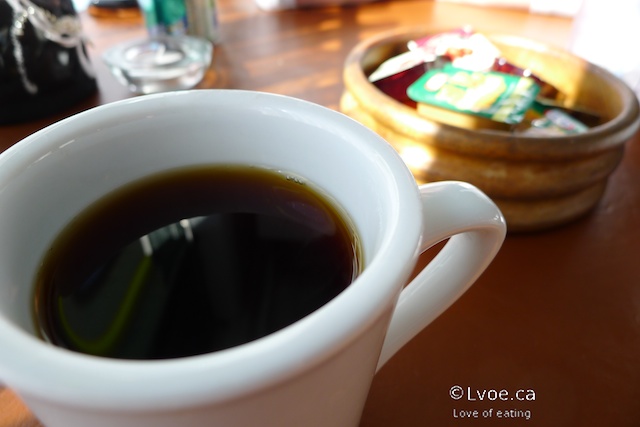 Heartland Family Restaurant serves a pretty okee dokee roadside diner breakfast if you're in the area. The service today is solid. Coffee is repeatedly topped up, with multiple quality checks throughout our morning meal. The ingredients are typical highway diner items, but they seem to put care in their breakfast preparation. The Heartland Family Restaurant is open seven days a week 7:00am to 10:00pm.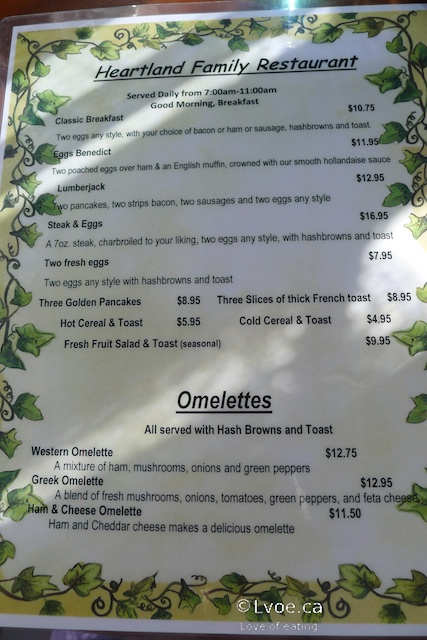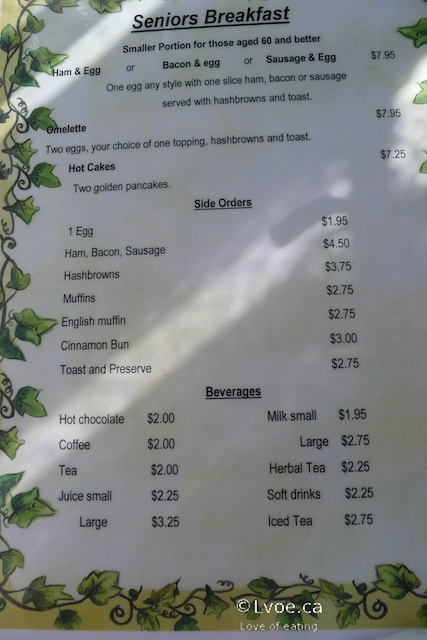 I love being out and about early in the day. Now that Spring is here and the sun rises earlier, I'm reminding myself how much I love going out for breakfast. I can't wait for my next petit déjeuner exploit. I sense my musings may become hash brown heavy in the future.
Locations
Heartland Family Restaurant
987 Trans Canada Highway 1
Cache Creek
,
BC
V0K 1H0
Canada