Happy Valley Seafood Restaurant - Vancouver, BC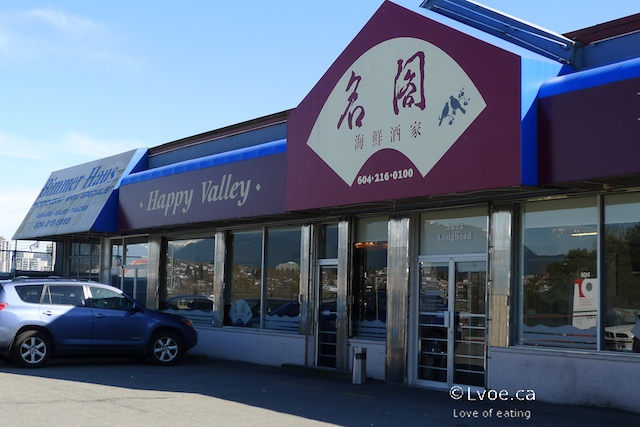 I first went to Happy Valley about five or so years ago. I was driving out of Vancouver around midnight, and it happened to be open. DL spotted it while we whizzed by on East Broadway. When Happy Valley first opened, they had late-night hours and were open until 1 or 2 am. The next time we went for late night snacks, they had tweaked their hours to close at 11pm or midnight.
Happy Valley Seafood turns out to be a nice little dim sum stop too. We visited a number of times early on, until...the Brown Ha Gow Incident. With so many other dim sum places in the GVRD, I didn't bother going back to the Brown Ha Gow Place, until today.
Rice Roll with BBQ Pork ($3.95)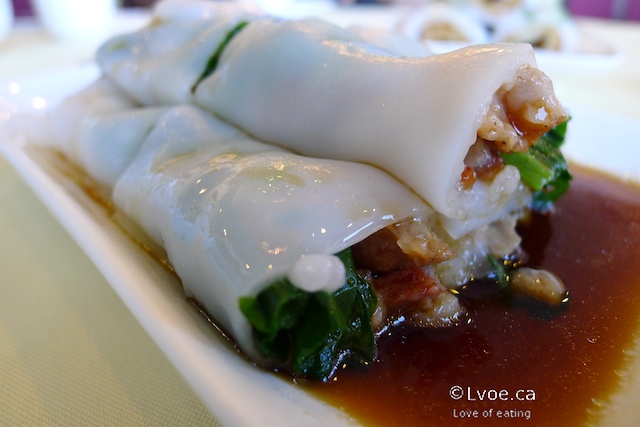 I like how there are Chinese greens tucked inside with the cha sui pork. See, no need to order vegetables...
Rice Rolls with Chinese Donut ($3.95)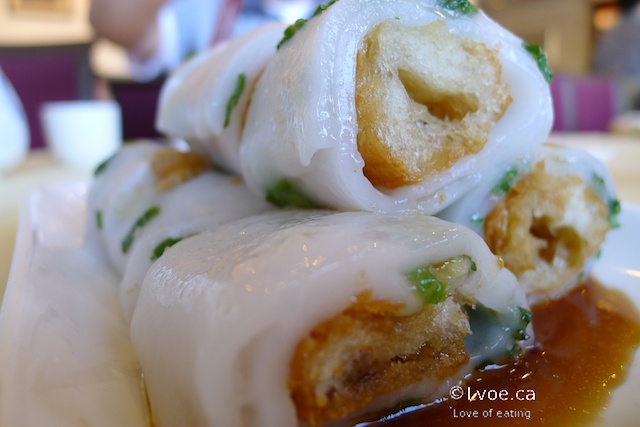 These are well done. The donut holds up, crispy yet soft. Y'know how sometimes the donut can be a bit too crunchy? These are the perfectly in-between. The rice sheets on both rice roll dishes are smooth and supple, but they seem thicker than I remember.
Spear Ribs with Black Bean Sauce ($3.75)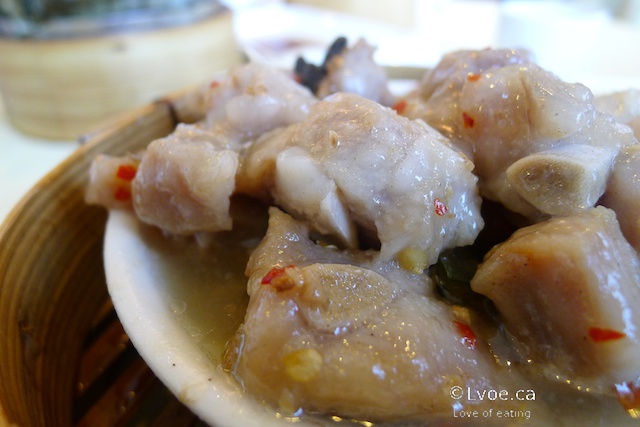 Meaty.
Beef Tendon & Tripe in Special Sauce ($3.95)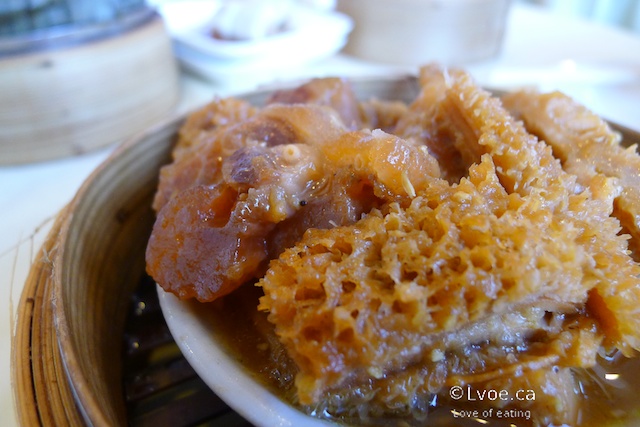 How can dim sum be complete without some tendons and tripe? I always seem to be the one that has to finish this dish off. No matter how gung-ho people are about this at the time of order, I find the folks that I dine with will only have one or (max) two pieces. Yes, I am watching and counting.
Steamed Wrapped Mini Sticky Rice ($4.50)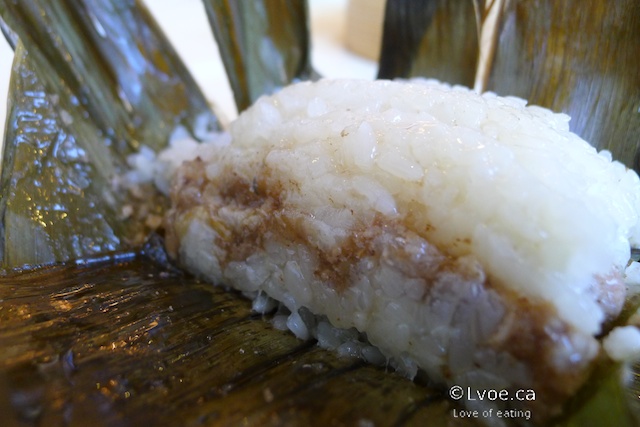 I love this stuff. I don't even know what's in it half the time! Glutinous rice is always very filling, so I try to eat it towards the end, after I've sampled the rest of the dishes.
Siu Mai Dumplings ($4.25)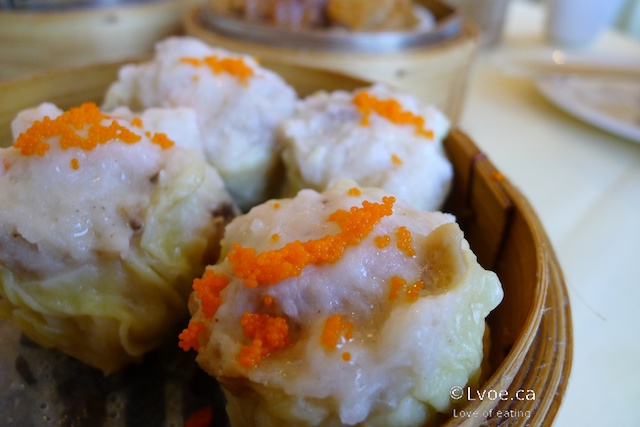 These have gotten smaller since the last time I was here. I'm glad about this. The pork dumplings use to be so ridiculously large it was a bit clumsy to eat. The siu mai today are still generous in size, but much more manageable.
Steamed Prawn Dumplings ($4.25)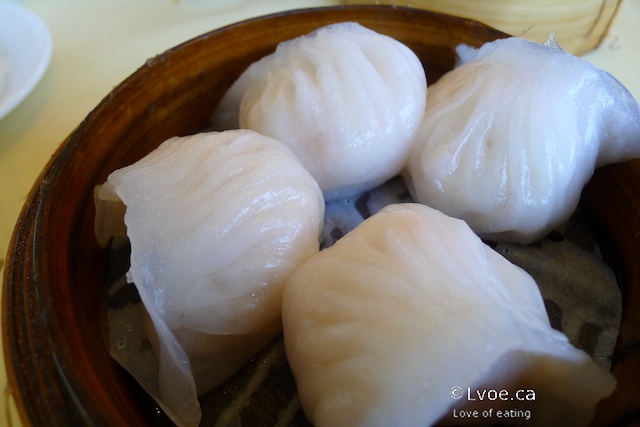 Phew, the Ha Gow is not brown. The Brown Ha Gow Incident kept me away for five years. Since then, I have always referred to Happy Valley Seafood Restaurant as the Brown Ha Gow Place. Happily, today the pockets are chubby with prawns, and wrapped neatly in a white (yay!) translucent envelope. They are good. Thanks Happy Valley Seafood Restaurant. Now I can go back to calling you Happy Valley Seafood Restaurant.
Deep Fried Chicken Joints with Pepper Salt ($5.95)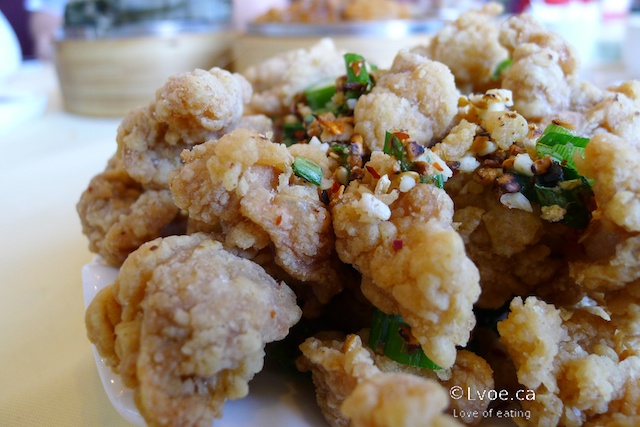 These are the reason why I included a post about dim sum at Happy Valley. These chicken knees are, I think, the best I've had in a while. They are so crispy, with crunchy bits. The outer deep fried coating is dry and completely non greasy. Usually, chicken joints are mostly cartilage and other crunchy things, but this dish had little surprises of meat with the crunch, tucked in here and there. This is what Popcorn Chicken wants to be when it grows up.
I don't often blog about my dim sum outings on the coast, but I wanted to remind myself just how much I liked Happy Valley's garlicky chicken knees.
I'm glad I ventured back to Happy Valley Seafood Restaurant today. I'm also glad their ha gow isn't brown anymore. I'm mostly glad because now I know they do a damn fine poultry ankle fry-up.

Locations
Happy Valley Seafood Restaurant
3432 Lougheed Highway
Vancouver
,
BC
V5M 2A4
Canada