Katryna's Perogy at Summit Gourmet Meats - Kamloops, BC
You like pierogi, and I like pyrohy.
Pierogi, pyrohy, perogy, pirogi
Let's call the whole thing off.
No let's not, because pierogi are tasty. (It's late. Apologies to Gershwin lovers.)
Pirogi are also handy to keep in the freezer. I am quite fond of these triangular pockets from Katryna's Ukrainian Food Company. Have you tried? I found these little bags of dumplings in the freezer display at Summit Meats while waiting for my meat to be wrapped.
Sauerkraut and Bacon Perogy ($7.00 12 per bag)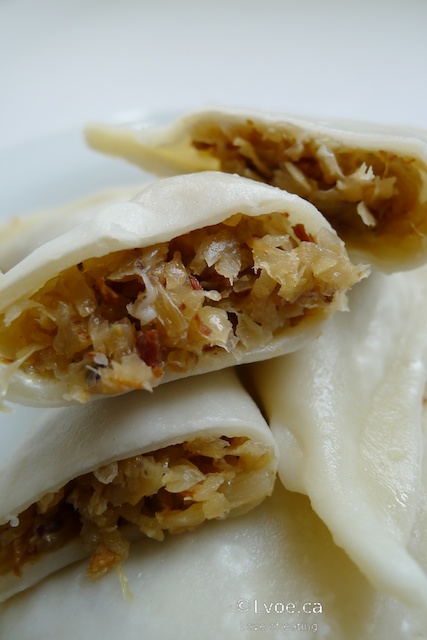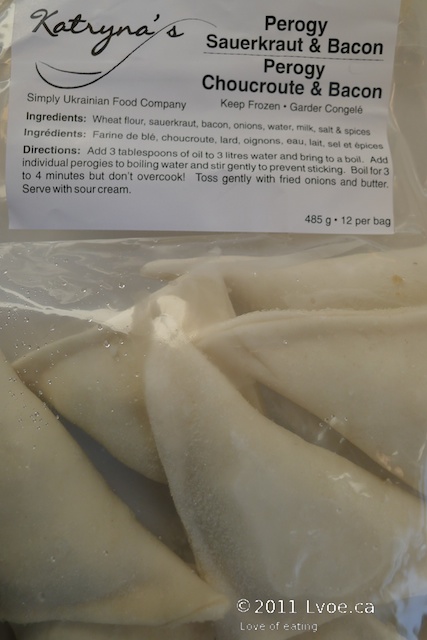 Lots of sauerkraut flavour. The bacon is a little lost among all that sauerkraut. However, if you love sauerkraut you'll probably like these.
Chicken Cordon Bleu Perogy ($7.50 12 per bag)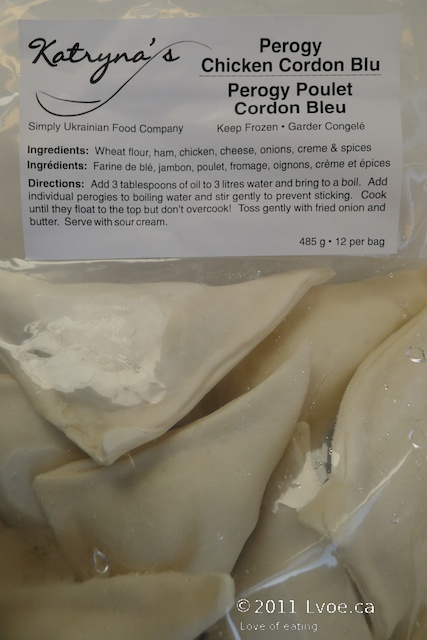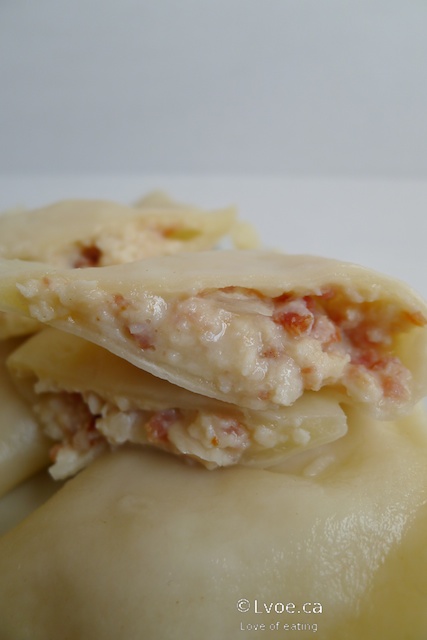 These are a surprise hit. I am a little skeptical about the filling of "chicken cordon bleu," but this dumpling turns out to be my favourite of the two. The innards are not photogenic at all, I know.
What an easy and fast way for some quick comforting eats. Grate some cheese, caramelize some onions and stir up some sour cream. Just when I think there is "nothing to eat" in the house, voila.
Summit Gourmet Meats website click here
Locations
Katryna's Foods can be found at Summit Gourmet Meats
105C - 1180 Columbia St West
Kamloops
,
BC
V2C 6R6
Canada