Cheryl's Place Restaurant - Cache Creek, BC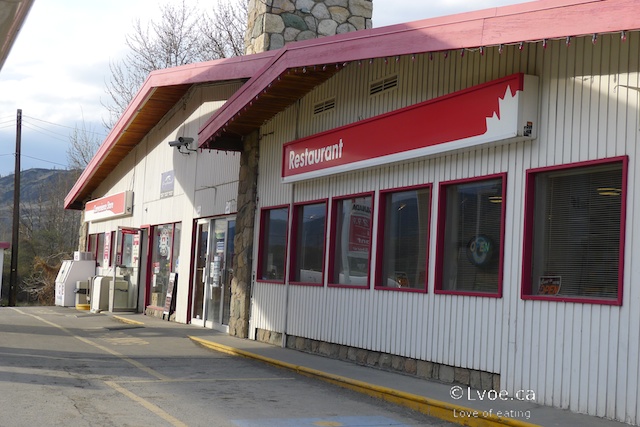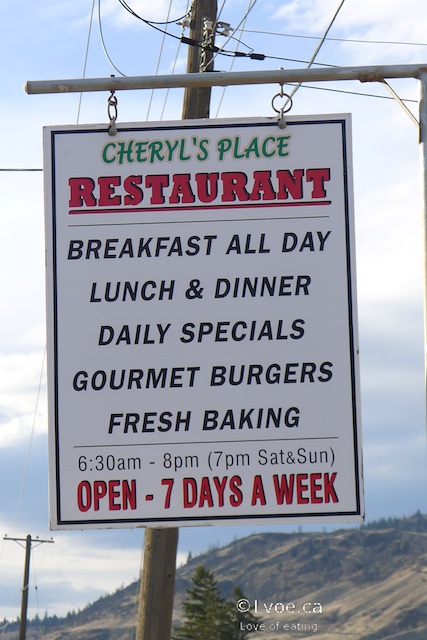 Cheryl's Place is located just off the Cariboo Highway in a dusty parking lot, attached to the Petro Can Gas Station, beside the Bear's Claw Lodge in Cache Creek. Not only is it a truck stop, it's a Grey Hound stop too.
I have a short stint in Clinton, so I pass by the Petro Can gas station several times a week. One morning I notice the signage for Cheryl's Place Restaurant. Before my chance signage sighting, I wasn't sure if this space attached to the gas station was even a functional restaurant.
Yes, it's a DDE. I know you have already deduced this after you read, "...attached to the Petro Can." The dining area a pretty big space, and there's a lone trucker having his dinner when we stroll in. I take a seat in the heavily reinforce chairs.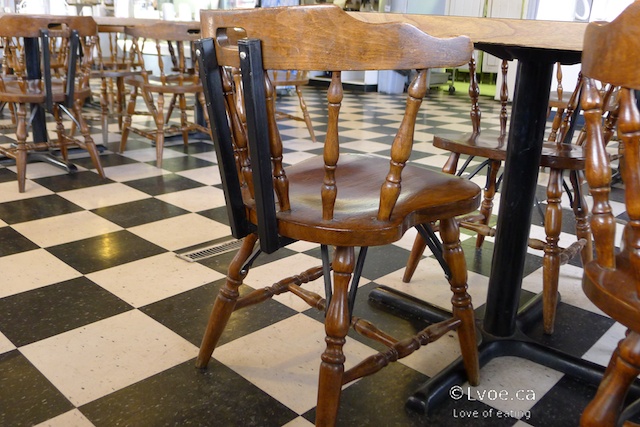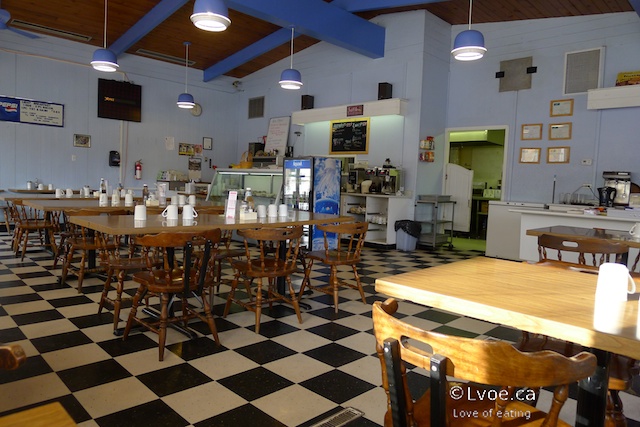 What's up with these chairs? About half of the dining room seats were given the extra treatment. I admire the workmanship of the heavy duty metal stabilization for a few minutes before I peruse the menu.
Chicken Strips ($9.99)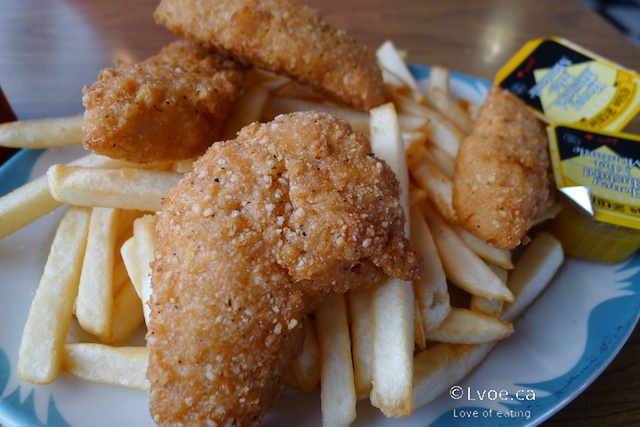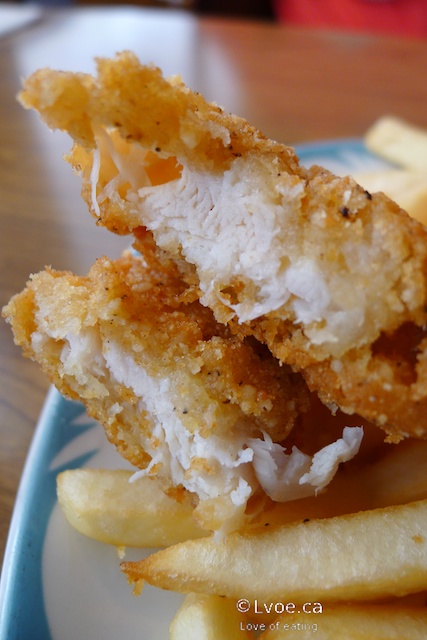 I can hear the deep fryer cracklin' away after we place our orders.
Smokin' hot; straight from the fryer. The chicken strips at Cheryl's are all breast meat and crispy. The four dip-able strips are chubby and substantial in size.
Bacon N' Cheese Burger ($9.59)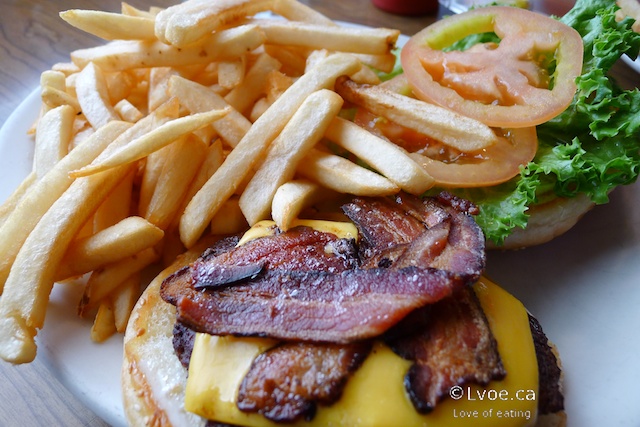 Knowing fries came with the above Chicken Strip order, we order this burger with potato salad, but it came to the table with fries. This is a lot of deep fry in one sitting. I give the bacon a side-eye, but it added a lot of crunch to the burger. The burger patties at Cheryl's Place are indeed homemade. The patty is on the drier side and heavily cooked through, but surprisingly the whole burger still possesses okay home-style flavour.
Chicken Dinner ($11.49)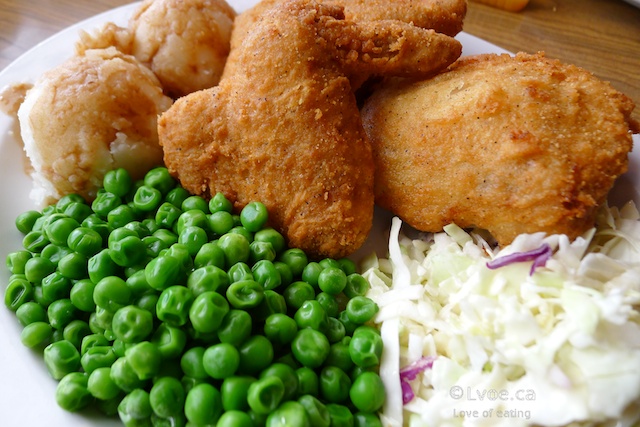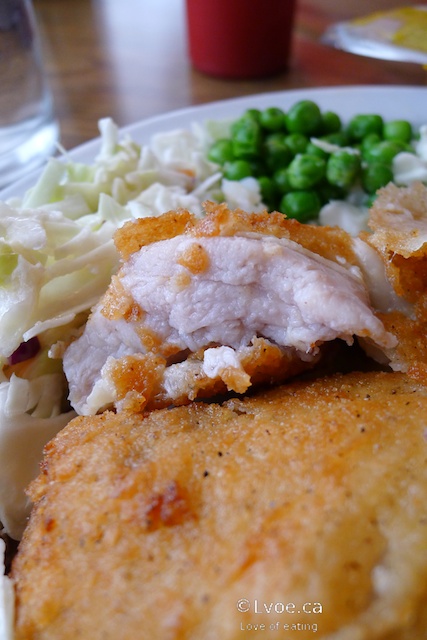 A few weeks ago I was at a work-luncheon at another restaurant. The person sitting next to me ordered the "Chicken Dinner," while everyone else ordered burger platters. Her chicken dinner looked far better than the burger platters when it came to the table. I decided then, that the next time I see "Chicken Dinner" listed on a menu, I'll order it.
Here's Cheryl's version "with all the fixin's." The potatoes are on the lighter side, they taste like they're mashed with water or a mild broth rather than something richer. I know it's a personal preference: water/broth versus cream/milk. When I mash my spuds, I'm all about the cream and butter; sometimes I throw some sour cream in there too. The three poultry parts tonight are: a wing, a thigh and a breast. All the pieces, including the breast, are hot and juicy. Very juicy. The chicken coating is a light breading, but it's crunchy. The texture of the coating reminds me a bit of Shake n' Bake, but far crispier and tastier.
Cream of Celery soup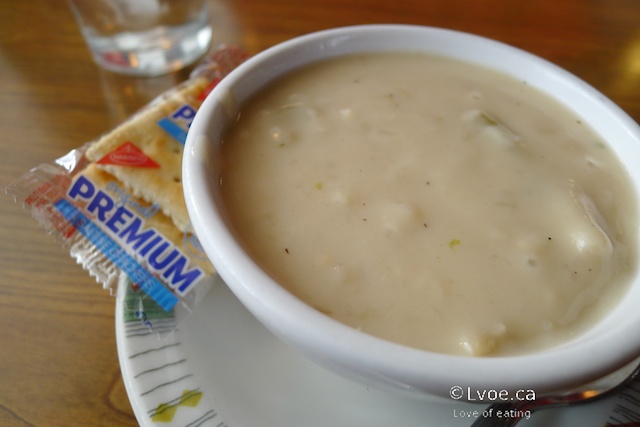 A choice of soup or salad is included with the Chicken Dinner above. The cream of cerlery is a little thick, just like Campbell's.
Cheryl's Place Restaurant is a one-man-show tonight. Our server is the host, waiter, cook and cashier. He is efficient. A few more patrons file in as the Grey Hound Bus releases a few riders to Cache Creek. The restaurant wing looks like it's been here for a while. I wonder if it has always been Cheryl's Place?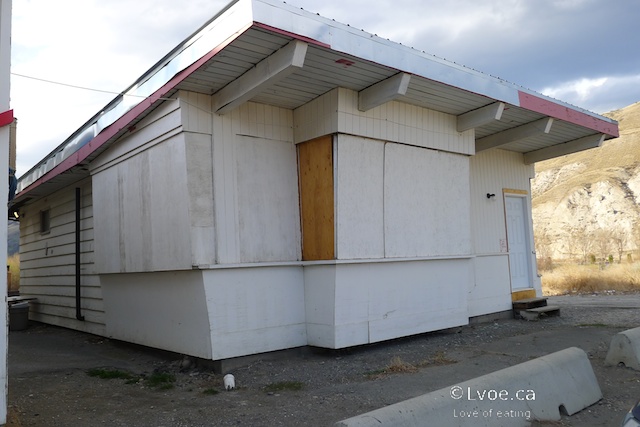 I notice there's a boarded-up building beside the restaurant that looks like it once was an old school drive-up or walk-up food concession. I wonder what this place used to be? Oh the secrets of Cache Creek!
Locations
Cheryl's Place Restaurant
1592 Cariboo Highway 97
(Petro Canada Gas Station)
Cache Creek
,
BC
V0K 1H0
Canada