Breakfast at Caffé Arianna - Kamloops, BC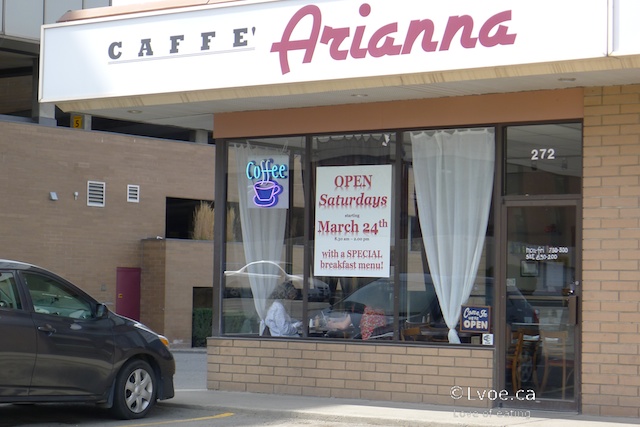 **UPDATE January 2014: It pains me to type this, and share the sad news that Caffe Arianna is now closed. The location now houses Sikora Caffe.**
Yes, breakfast at Caffé Arianna. It's open on Saturdays now! This makes it so much easier for me to visit. As I mentioned in my previous blog post about Caffé Arianna, it takes a lot of pre planning, and brisk walking, for me to get to Caffé Arianna on a weekday before their closing time at 3pm. Their Saturday hours began this spring. I'm very happy about this new schedule. This is perfect timing, since I am on this seemingly never ending breakfast kick.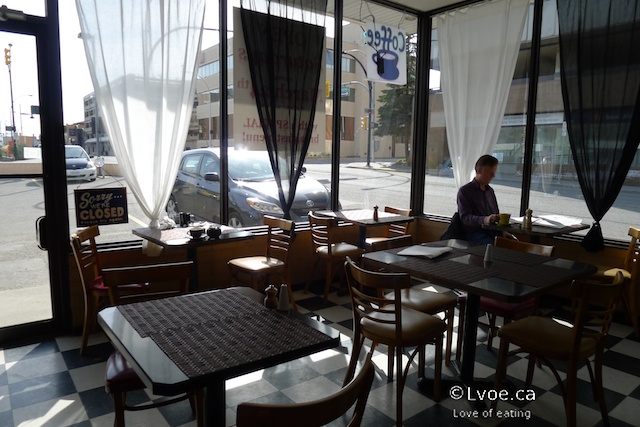 I love that the owners are always on hand here. I'm pretty sure that I've never been here without both of them running the show. They love their food, and you can tell that they want you to love their food too.
The Ukrainian ($11.85)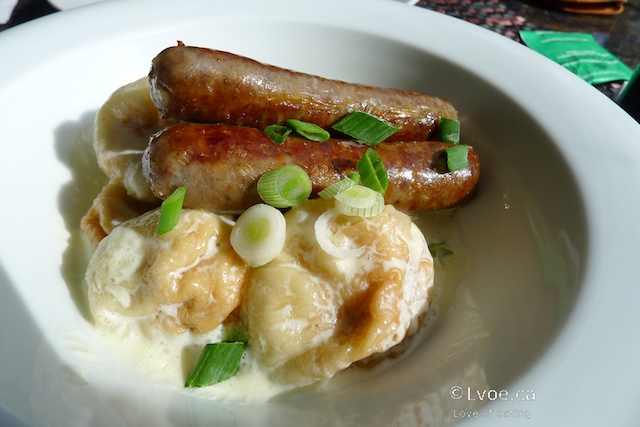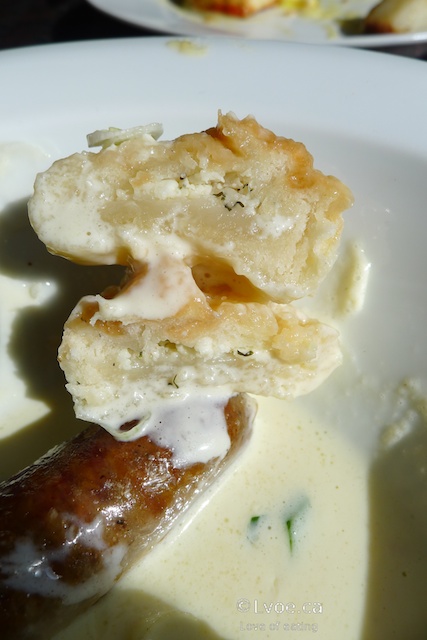 Okay, this morning it was a straight-up fight as to who gets to order this one. Thanks Caffé Arianna for making these little buns available for a morning meal! Who else has Pyrizhky on the breakfast menu in Kamloops? No one, I bet. (However, if there is someone else, let me know!) The cottage cheese filled pockets are creamy smooth with a subtle warm dill reminder. The sausages are meaty like a homemade sausage would be; it's not the typical breakfast sausage. Such a lovely dish.
Mushroom and Brie Benedict ($11.85)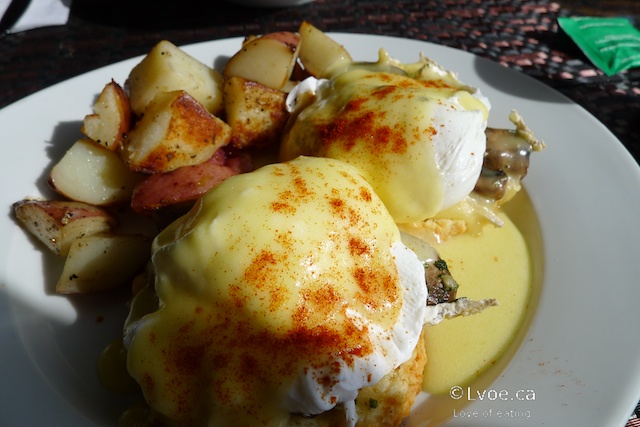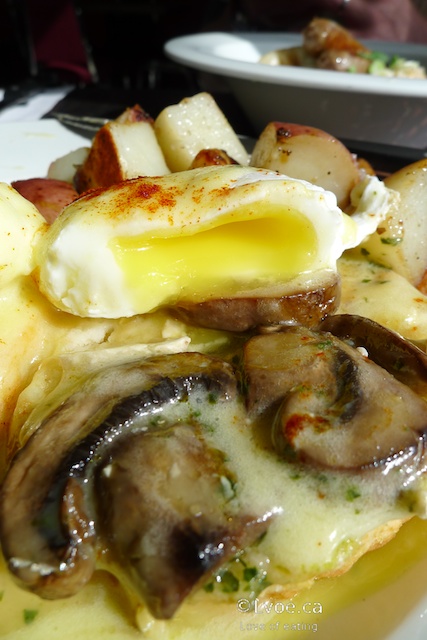 It's so hard to choose among the Benedicts. I finally decide to go with the mushroom brie. The slices of brie and mushrooms are thick and plentiful. Okay, in the past I've never really liked Benedicts on biscuits, but Caffé Arianna's biscuit foundation isn't soggy and held up like a trooper, even underneath the soft yolks and hollandaise.
When we leave Caffé Arianna, DL declares excitedly, with arms up in the air, "this is the best breakfast I've had in Kamloops!" Calm down, DL. Don't stumble into the traffic.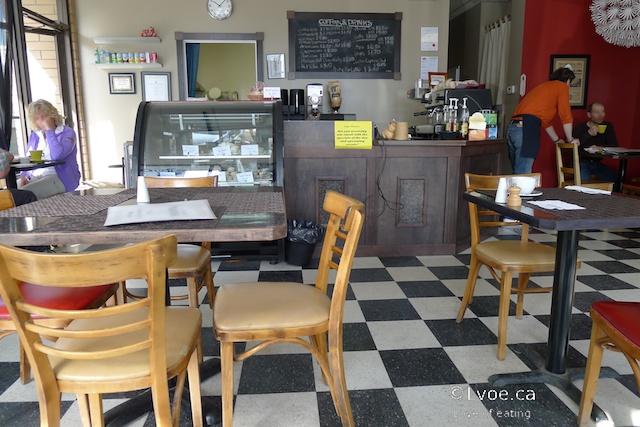 It is indeed a different caliber of breakfast. Caffé Arianna presents you with very well executed meals. I always leave Caffé Arianna feeling as though I should have paid more than I did. (Shhh...don't tell them this.) Considering the quality and care Caffé Arianna puts into their product, it's like I'm doing a Dine n' Dash or something. Those of you who already eat here know what I'm talking about. The food is thoughtfully made and well presented. There is nothing processed about their food. It tastes real. Isn't that how food should taste?
Locations
Caffé Arianna
272 Lansdowne Street
Kamloops
,
BC
V2C 1X7
Canada