Bonaparte Bend Winery - Cache Creek, BC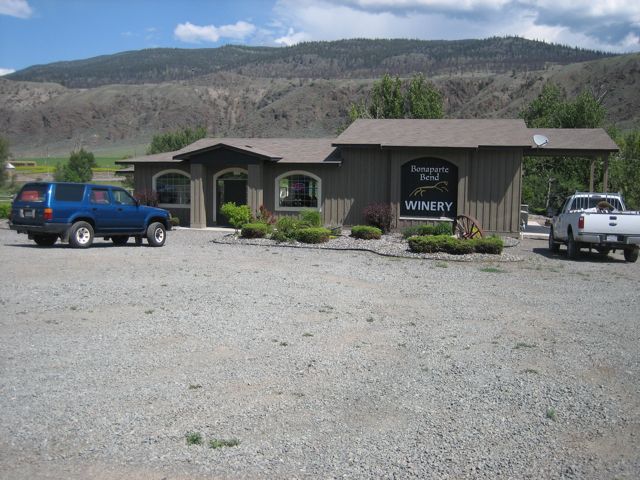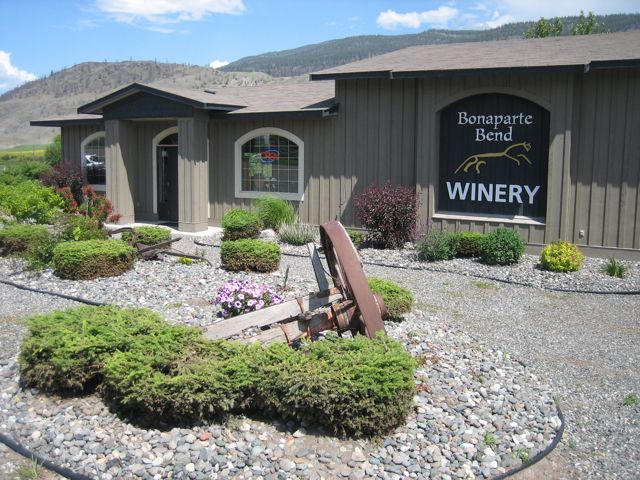 Who knew there was a winery in Cache Creek of all places. I remember a few years ago driving past the Bonaparte Bend Winery on a trip up to 100 Mile House during the winter. I finally made it back during the summer months to give it a try.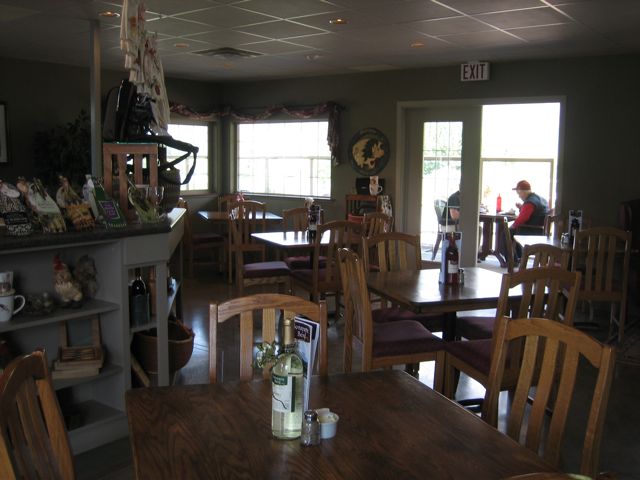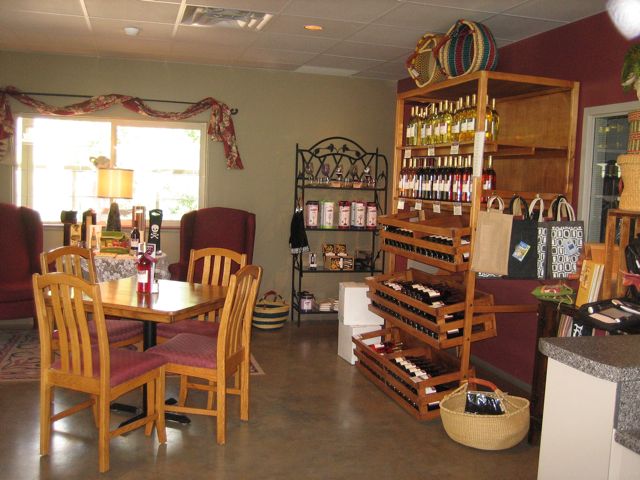 It's a cozy restaurant with about 6 four tops inside and 6 deuces outside. It was a beautiful afternoon for dining al fresco. There were garden and pasture views with a peek-a-boo view of the river with some effort. The grounds seem to be kept immaculately clean.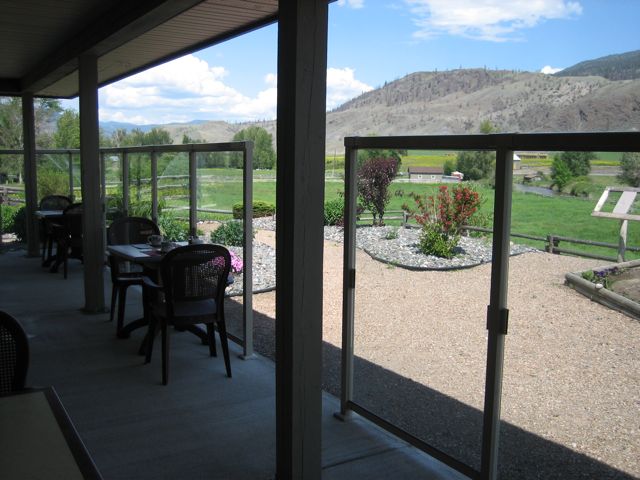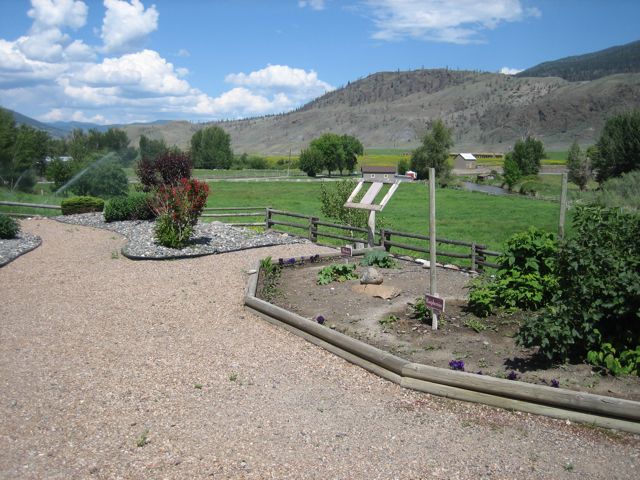 Since they are a fruit winery, we started with some wine. Apricot wine and Rhubarb wine ($13.90 for 2 glasses)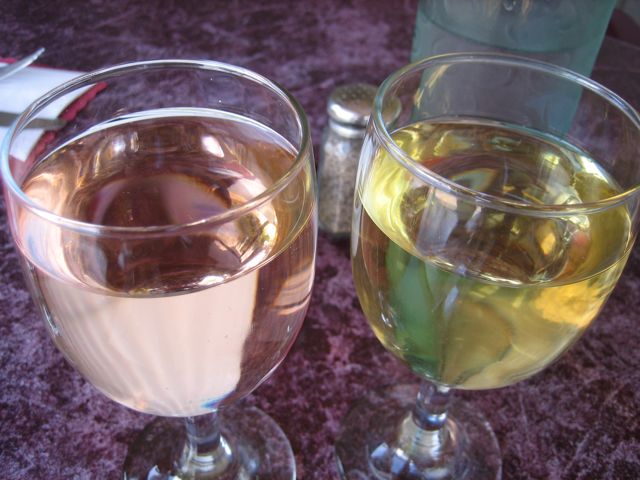 Fruit wines are, as my friend Sheyna calls, "wine for the non-wine drinker." Sheyna would give wine as gifts during the holiday season and I would always get a grapefruit wine as I was the non-drinker in the group. The apricot and rhubarb wines were both fresh and sweet tasting. I enjoyed them, but then again I don't know anything about wine. Bottles of fruit wine are available at Bonaparte Bend for approximately $20.
A Little Side Note:
We asked two different staff members about the winery and some conflicting info was given. Our server mentioned the wine was bottled off premises in the Okanagan and didn't know for sure which local fruits were used. It's great to say that most of the fruit is from the Bonaparte ranch, but my confidence in a establishment drops when the staff doesn't seem to know basic specifics. When we went to pay, we asked another staff member, and this person stated that the whole process was done right there at the winery. From fermentation to bottling. So what gives? Which one is it? The Bonaparte Bend website is just as vague. The site doesn't tell you if the wine is made entirely or partly or if all in Cache Creek; or which ingredients are specifically from the ranch. I'm not a wine person but I find it takes away from my overall perspective of the establishment when any information seems conflicted, vague or hidden.
Crab Quiche with the Bend Salad ($12.00*)


I love this salad. This is sayin' a lot because I'm not usually a fan of salad. Amazing what some nuts and dried cranberries can do to lettuce. I would completely consider having the salad as a main next time. The quiche was pretty good, aside from the imitation crab meat. The crab was evenly distributed throughout and the crust was buttery and flakey.
Pulled Pork Sandwich with the Bend Salad($12.00*)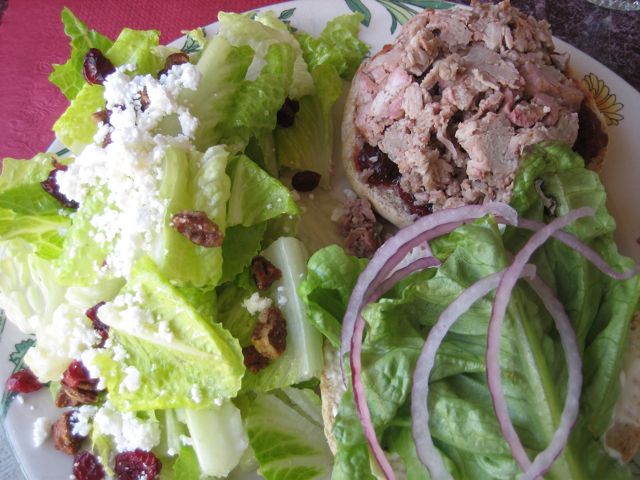 Super. The pork was tender and with the cranberry-red-pepper relish this sandwich has that sweet and savoryness that the mouth enjoys. I can't get enough of sweet and savoury flavour combinations.
Key Lime Pie ($6.95)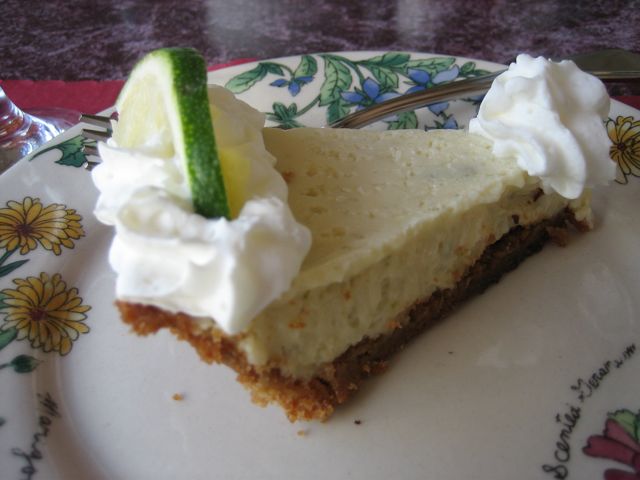 Usually when I order a citrus based dessert it's often too sweet. I like my citrus tangy. This key lime pie is tangy! It looks a bit old school with the dollops of whipped cream, but it was a nice end to the meal.
Rhubarb Raspberry Pie ($6.95*)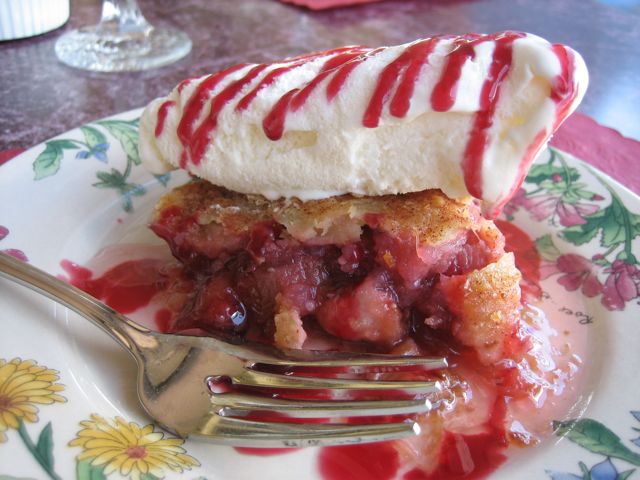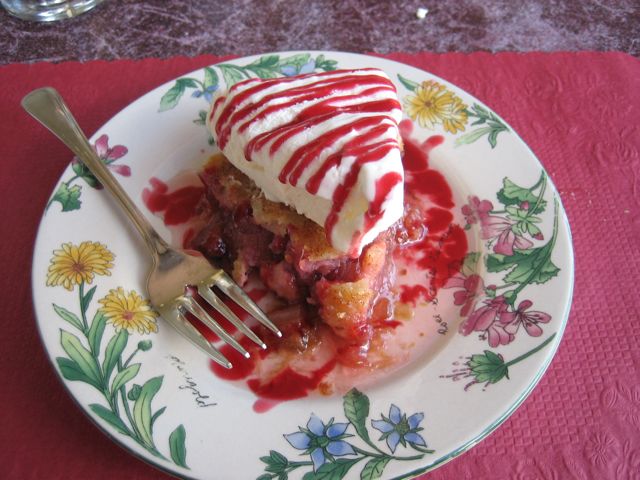 Doubling up on rhubarb. Wine, and then pie. This was like a warm hug. Again the pie wasn't ickly sweet and they preserved the tang from the rhubarb. Topped with a generous helping of ice cream.
*Another Little Side Note: According to their website the entrees are $9.95 and Rhubarb Raspberry Pie $5.95. Dear Bonaparte Bend, Please update your website!
The above meal came to $53.70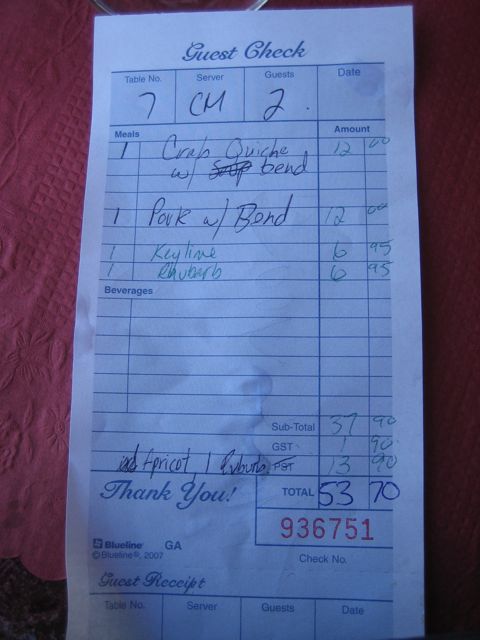 It was a decent lunch at Bonaparte. It is only very simple fare but if I had to choose among other places in the vicinity that only serve the same fare... I would rather go back to the Bend. A nice place to stop and take a break if your hungry before 100 Mile.

Location
Bonaparte Bend Winery
2524 Cariboo Highway
Cache Creek
,
BC
V0K 1H0
Canada