Yorkshire Gold Tea - Kamloops, BC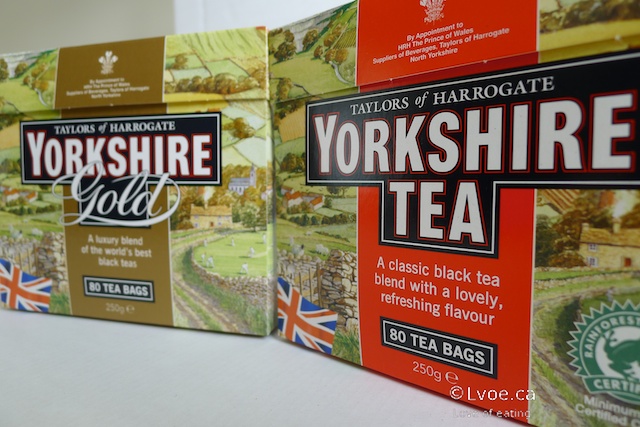 Is it June already? We are half way into 2012! I feel like the last six months went by like six weeks.
I went into London Drugs to pick up some contact solution. I came out with eighty dollars worth of other items, completely unrelated to contact lenses. How does this happen?
I spy that my favourite everyday tea is on sale, so I toss a few boxes of Yorkshire Gold Tea in my basket. Yorkshire Gold Tea is made by Taylors of Harrogate, and it is a lovely strong tea.
Yorkshire Gold Tea ($6.99* box of 80 bags)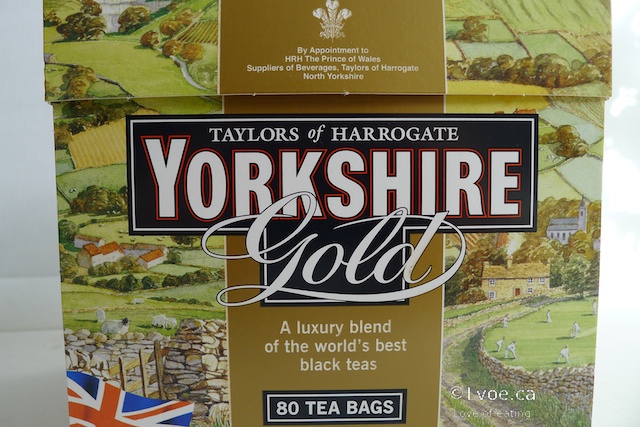 I love Yorkshire Gold Tea. I drink copious amounts of tea, but I'm not really a fussy tea drinker. I'm not a real tea drinker either. I consider Real Tea/Coffee Drinkers those who drink the brew straight up with no amendments. This is not me. I like my coffee and tea creamy with a bit of sweet.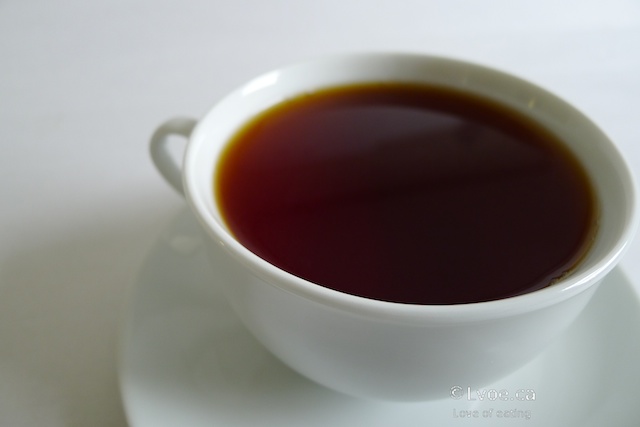 I like any rich dark heady brew that is strong enough to handle a splash of creamy dairy and a dab of honey. Since Yorkshire Gold is so darn bold you can add milk and sugar, but still capture the taste of the tea. You can also buy Yorkshire Gold in loose leaf form too, but I haven't come across it on Canadian store shelves yet*. My favourite part of my day is when I get to take that first sip of my carefully creamed and sweetened cup of Yorkshire Gold. So comforting!
*UPDATE December 2012: Found! Yorkshire Gold Loose Leaf Tea (Fist pump.)
Yorkshire Tea ($5.99* box of 80 bags)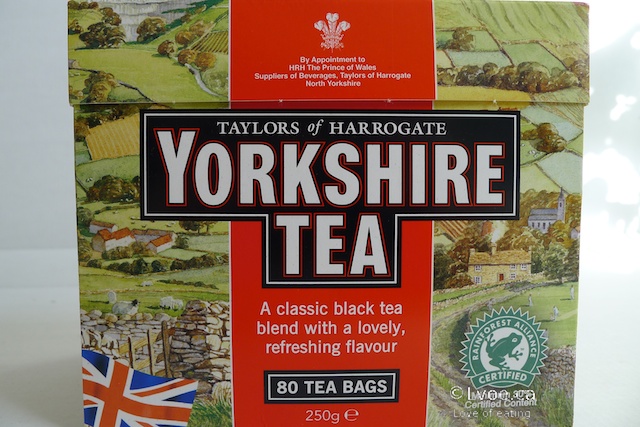 I know there are a lot of fans of the original Yorkshire Tea. I don't usually drink Yorkshire Tea as I prefer Yorkshire Gold, but since it was on sale too I thought I'd give it another go.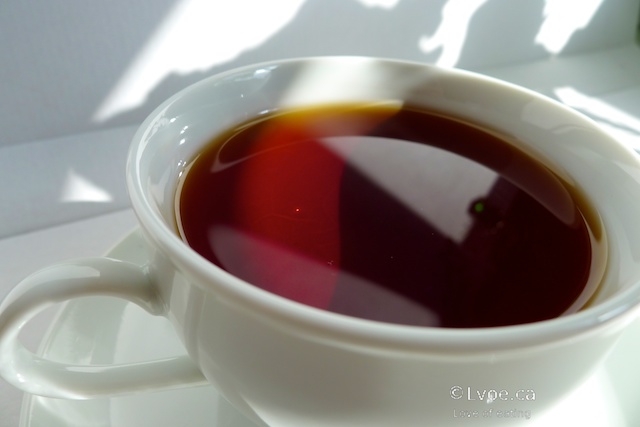 It's okay, but it's nothing like my Yorkshire Gold. Truth be told, I probably end up muting out some of the tea's unique characteristics with my dairy and honey habit.
*London Drugs has Yorkshire Teas on sale semi-regularly so keep an eye out for the sales! I notice that London Drugs have increased their regular price by a dollar since the last time I purchased my Yorkshire Gold there. If memory serves me correct, the new regular price of Yorkshire Gold at London Drugs is $8.99 for the 80 bag box.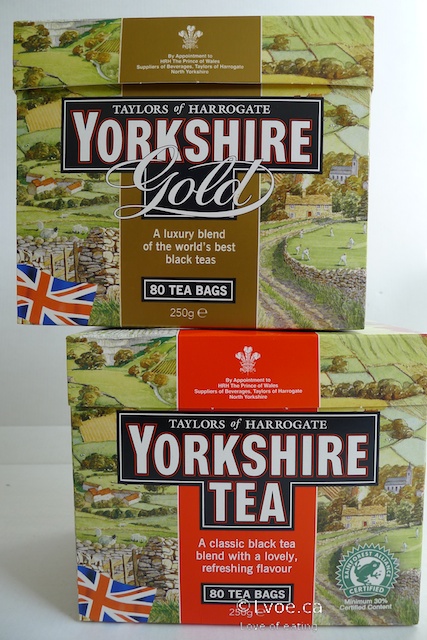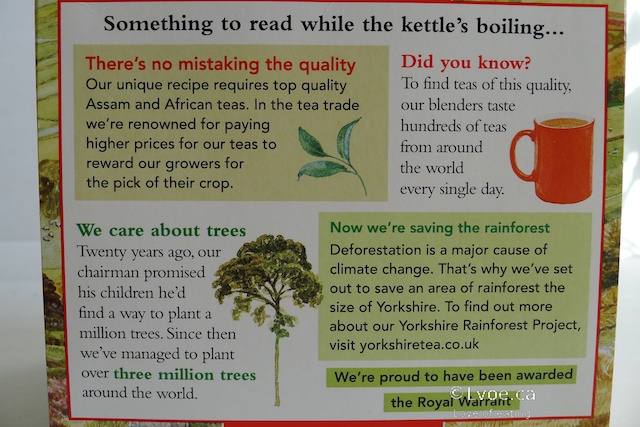 I have four boxes of Yorkshire Gold and one box of Yorkshire Tea on my tea shelf. Sometimes I like to peek into the cupboard to see my little boxes all poised and ready to make the next proper cuppa.
I discover as I'm making my way down to the contact solution section that several of my staple cupboard items are sporting that yellow "Managers Special" tag. Well, it seems like a great time to stock up on extra items for the pantry. I'll try to share some of these items as I use them this coming week.
Locations
Yorkshire Gold Tea can be found at London Drugs
216 - 450 Lansdowne Street
Kamloops
,
BC
V2C 1Y3
Canada