Burger & Cafe JOY - Kamloops, BC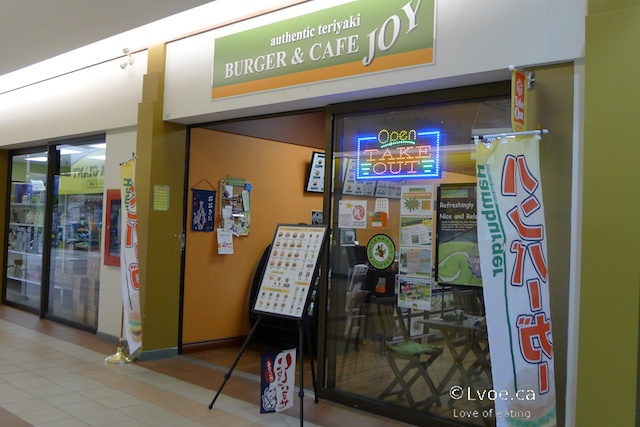 Jeez, June has been busy! So busy, that I feel I deserve a burger today. Since Burger & Café Joy is inside the Sahali Mall it's a good way to wait out the rain. (What is up with all this rain? I thought I moved away from this.) It's been some time since I last chatted about Burger & Café JOY; this place can bring you all kinds of happiness.
Karrage ($3.25)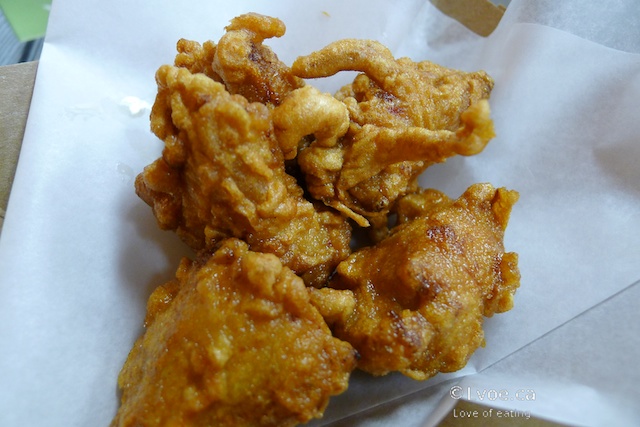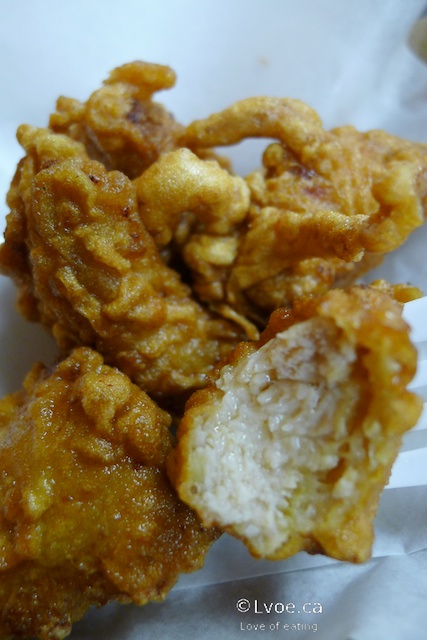 These are boneless fried chicken pieces. The breading has just enough seasoning that no dip is required.
Spring Rolls ($3.25)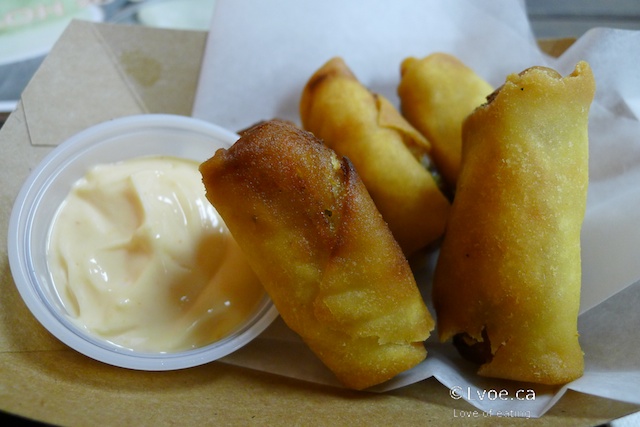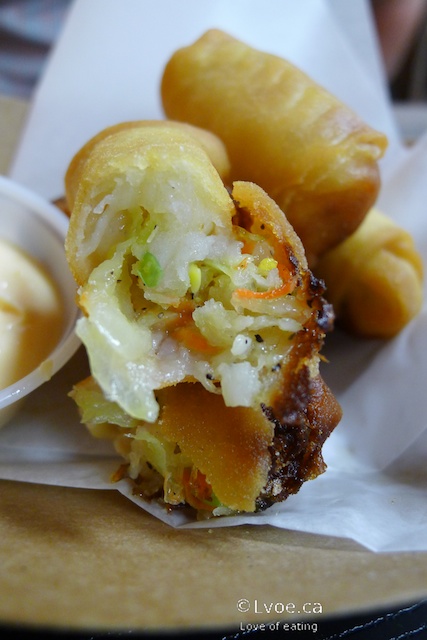 Aren't these cute? I'm so tempted to pop one into my mouth, but they are smokin' hot and fresh from the fryer. The table next to us is enjoying the spring rolls and chicken karrage too. Perfect small bites before the burgers arrive.
Teriyaki Egg Burger ($4.65*)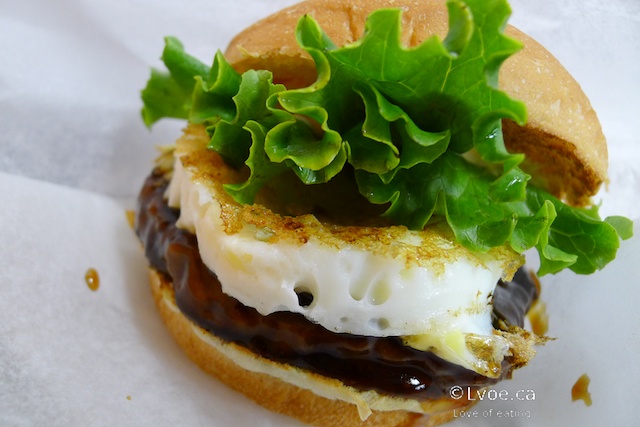 I can't resist an egg on a burger, even on this one, with a tinge of teriyaki sweetness. It's like double shot of protein with each bite. The burgers at Café JOY are always neat and tidy; which I appreciate so much.
Croquette Burger ($4.35)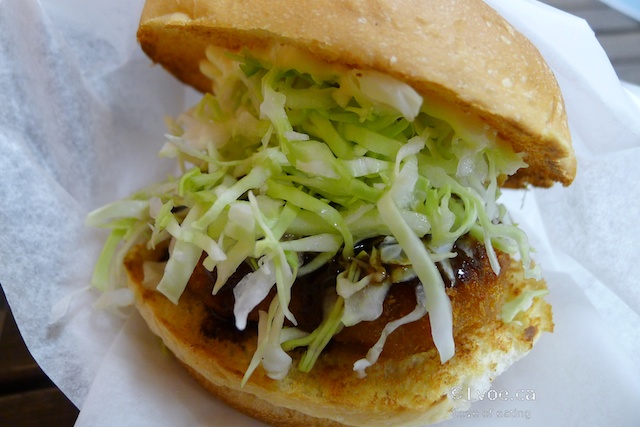 I know DL is hoping for the Croquette Curry Burger, but that's a limited-time-only burger and today was not that time. Soryy DL. So we went with the regular Croquette Burger. This burger is like a double shot of carbohydrates with each bite. Who doesn't like breaded fried potato? The croquette has a light crispy coating with soft mashed potato innards. Although the Croquette Burger has a deep fried patty it doesn't taste heavy. It ended up being the lighter burger among the three today.
Oroshi Daikon Burger ($4.85*)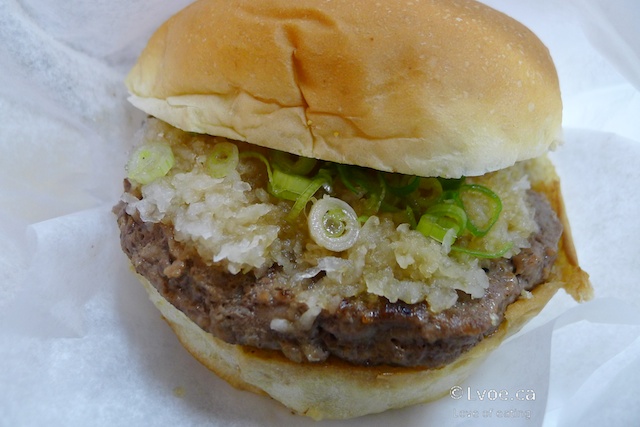 You will need to like daikon for this one. I like the Oroshi hotdog at Japadog, so this is similar but in burger form. The daikon does make the burger bun slightly soggy towards the end, so don't wait around to eat your Oroshi Burger, have at 'er immediately.
When I see or hear the word "oroshi" I often think of the fictional jingle that is associated with the fictional anime character: Oshikuru Demon Samurai. It's a catchy jingle.
Oh Oh Oh Oh Oshikuru
Oh Oh Oh Oh Oshikuru
My oh my he's a... demon samurai.
Who's the guy who had to die?
Oh-Shi-Ku-Ru!
*FYI: Burger & Café JOY may have changed their pricing for these burgers recently as their website menu now states that the Teriyaki Egg is $5.15 and the Oroshi Daikon is $5.35.
Another joyous visit to Burger & Café JOY. I'm intrigued by their newest item: Spicy Squid Salad. Will you try? By the time we finish this tasty feast the rain outside lets up and it's sunny again. Lets hope this is the real beginning of our summer weather.
Locations
Burger & Cafe JOY
140 - 945 Columbia Street West (inside Sahali Mall)
Kamloops
,
BC
V2C 1L5
Canada