Mount Paul Family Restaurant - Kamloops, BC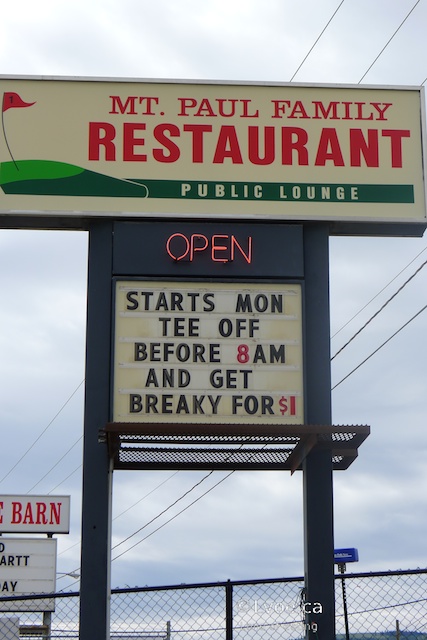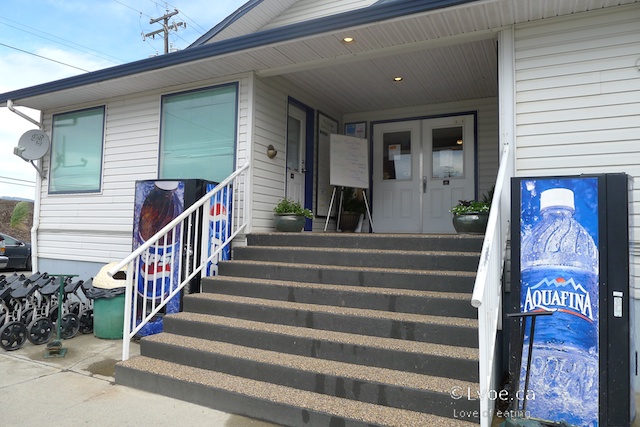 Well Canada Day long weekend is here and that means June is pretty much over. Where did this month go? I finally have a moment to look up, and now we're gearing up for July. I'll be trying to finish off some reports this morning, so I can have a weekend in which work is not looming over me.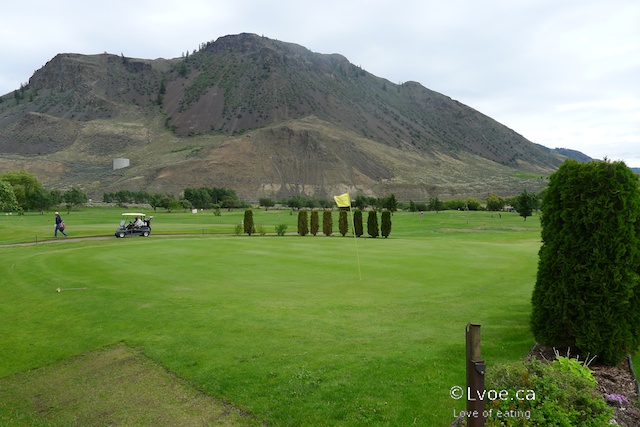 Do you golf? I only partake in the Mini version. The Mount Paul Family Restaurant is located at the Mt. Paul Golf Course in Kamloops. I noticed this DDE last year when I was exiting the Horse Barn on my way to Dee's Country Corner Café. (I seem to have been on a breakfast kick back then too. I wonder if this is a seasonal thing with me?)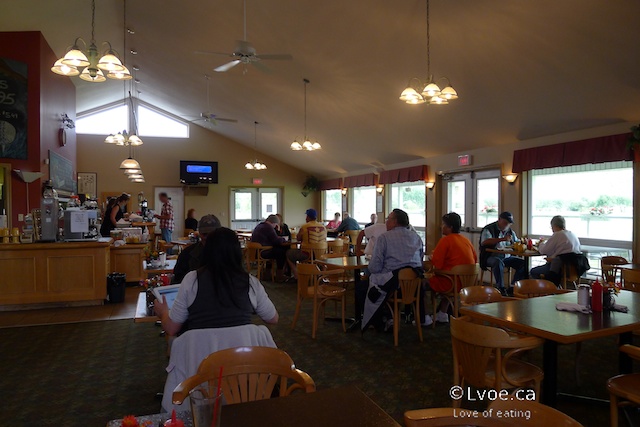 Like most golf course dining options, the Mount Paul Family Restaurant is located inside the clubhouse. It is a very casual and welcoming space.
Dano's Breakfast Burrito ($6.49)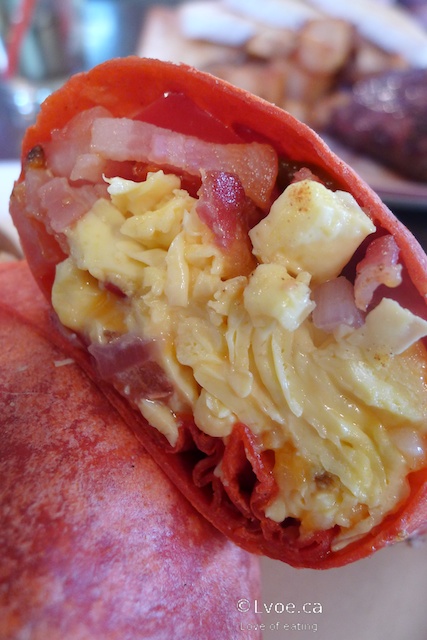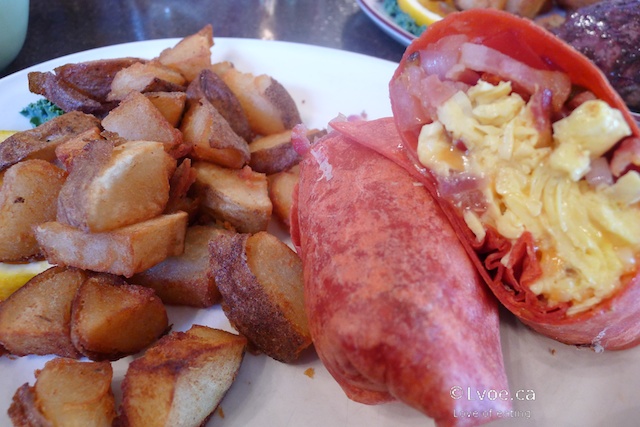 The scrambled eggs are soft and moist in this morning burrito. DL chooses bacon to go with the onions, peppers, tomatoes and cheddar cheese filling. The hand held breakfast is eggy, but the other ingredients didn't really make their presence known. It's a good sized wrap, but it can use a little zap of flavour. Salsa? Or maybe some aged cheddar.
Mt. Paul Steak and Eggs ($11.49)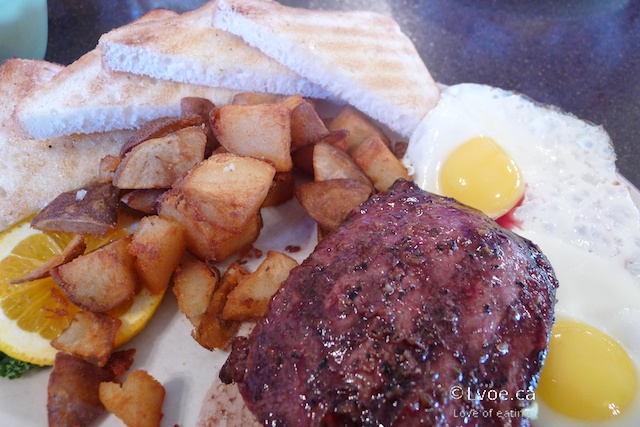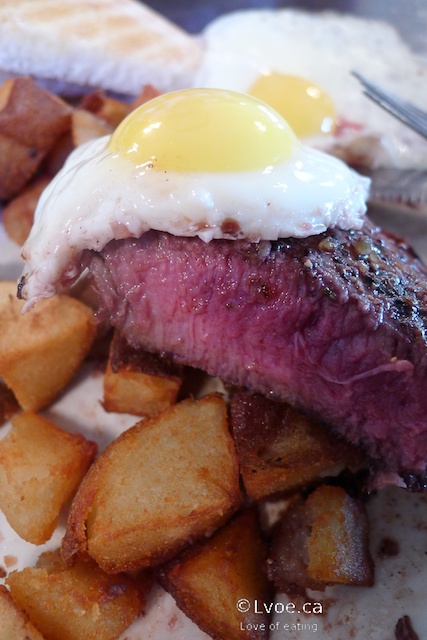 I always see steak and eggs on breakfast menus but I never order it. The New York strip has a nice grill aroma to it with enough juices to keep it enjoyable. My hash browns are thick cut, with a crispy skin, almost like chunky fries. I've always thought steak and eggs would be too much meat so early in the morning. Steak is dinner, no? However, looking back at some of my previous sizable breakfast meals, a six ounce steak with some eggs is totally possible for me. Who am I kidding? I've been known to order and eat additional entrées when I can't make up my mind.
For lunch time diners, I see the white menu board is offering homemade pie for dessert. I wouldn't mind coming back to try the pie.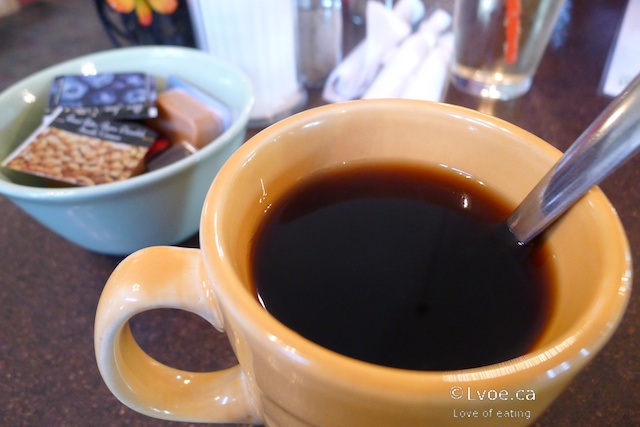 Will you be chipping onto the green this long weekend? Although I do enjoy a classic Spinning Windmill or Erupting Volcano par 3, my tee time usually involves Yorkshire Gold .
Locations
Mount Paul Family Restaurant
615 Mount Paul Way
(Mount Paul Golf Clubhouse)
Kamloops
,
BC
V2H 1A9
Canada