T & Y Bubble Tea - Kelowna, BC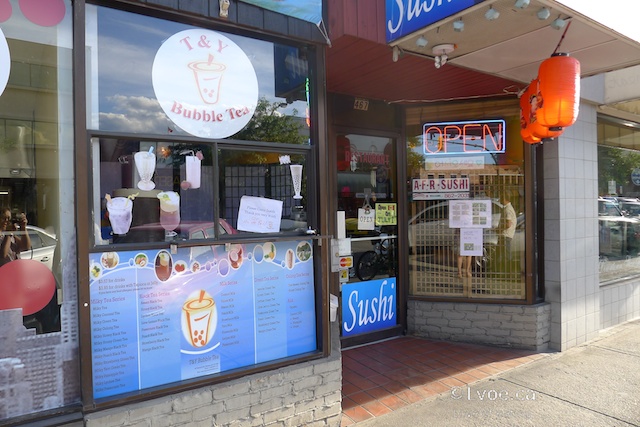 **UPDATE: It seems T & Y has vamoosed.**
Summer weather is finally here! I'm in Kelowna for a short stretch, and found myself downtown and thirsty. I discover T&Y Bubble Tea on Bernard Street on this hot evening.
T&Y Bubble Tea has a service window that opens out onto the sidewalk. This would be convenient, but window service is not available tonight. So we head inside. This bubble tea joint is inside a sushi joint. A triple mix of Taiwanese, Korean and Japanese (???, I know.) T&Y BBT occupies a small space up at the front, inside of the Asian Food Restaurant. (Such a vague and generic name, right?) A rice paper screen separates the two work spaces inside the sushi restaurant.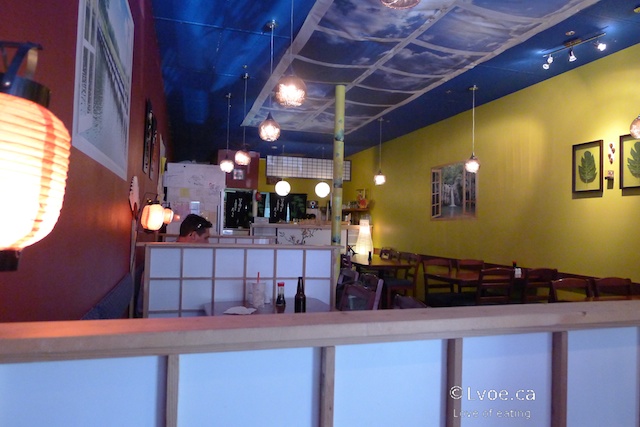 Can you believe I'm at another Slashy-Restaurant? Slashy-Restaurants are two seemingly separate businesses sharing one space. (The now defunct Press Box/Zhen Zhen restaurant in Kamloops was my first intro to what I call Slashy-Restaurants.)
Do they offer fresh fruit flavour or only powder? Our server apologetically informs us that they only offer powdered flavours for their milky teas.
Honey Oolong Tea with tapioca pearls ($3.85)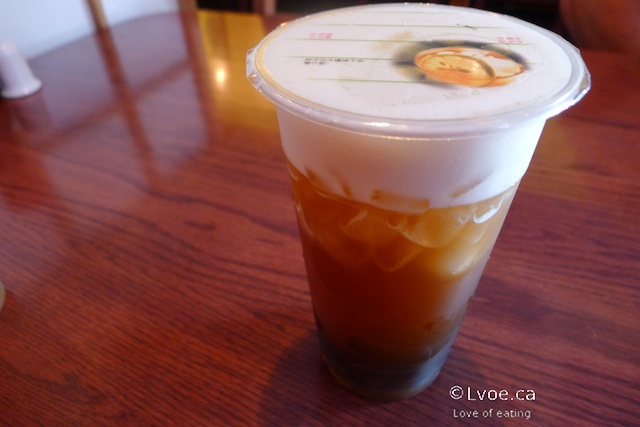 The pearls are a little on the soft side for me. I like to have a bit more bouncy chew to my bubble tea. However the tea is pretty good. It's a standard oolong but it's served ice cold, and not too sweet which is perfect for this warm night.
Lychee Milk Tea Slush with Mango Jelly ($3.85)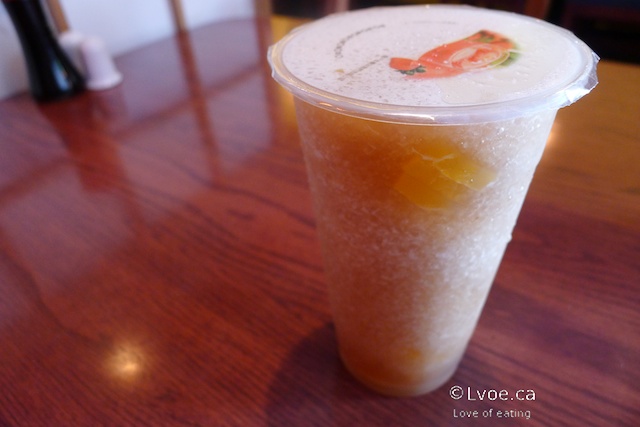 As soon I hear the low power grinding of the blender I knew this slush drink was not going to be of the fine granule variety. Very fine granule slush is important to me. I can't love a bubble tea slush that has the consistency of a snow cone. Can you?
Also, the bigger granules break up the "milky" aspect of the drink. The powder doesn't incorporate properly into the chunky ice. Esthetically, this is unfortunate as the look tends to resemble soured milk. On a positive note, the tea and jelly portion of the BBT are good. It's good enough that I let the slush ice melt down, so I can just enjoy it as a regular non-slush BBT.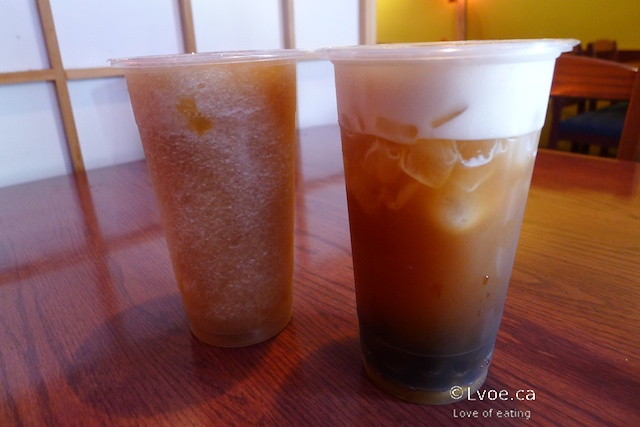 If I were to have bubble tea again at T&Y Bubble Tea, I'd skip the slush option and just go classic (unless they get a more capable blender.) Sometimes on a stinking hot evening, like tonight, a bubble tea can cool you off much more satisfyingly than anything else.
T&Y Bubble Tea hours:
Open Monday to Saturdays
12:00 noon to 9:00pm

Locations
T & Y Bubble Tea
467 Bernard Avenue
Kelowna
,
BC
V1Y 6N8
Canada