Matterhorn Bakery - Kelowna, BC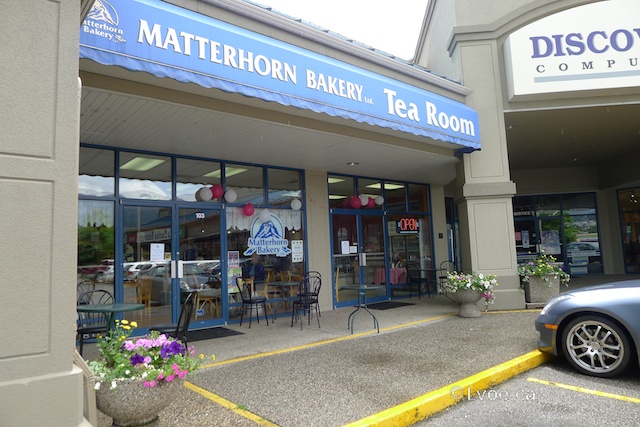 I'm making a quick stop at the Matterhorn Bakery for a snack before continuing on with the day. I stumbled upon the Matterhorn Bakery when I took a wrong left turn and found myself in a labyrinth of retail shops, eateries and a movie theatre. There are a number of grey haired ladies entering and exiting the tea room so I figure, why not?
London Fog ($3.55)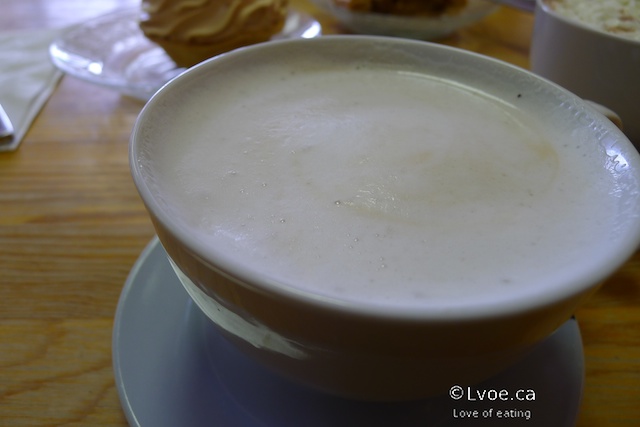 Earl Grey, steamed milk and a vanilla sweetener = creamy and not too sweet. The fragrant tea isn't lost amongst all that milk.
Apple Slice ($1.95)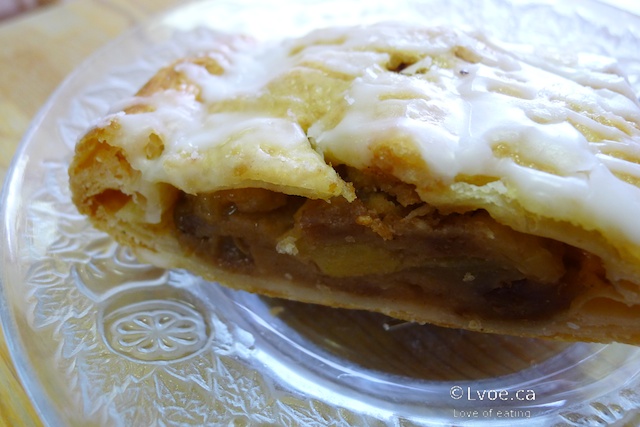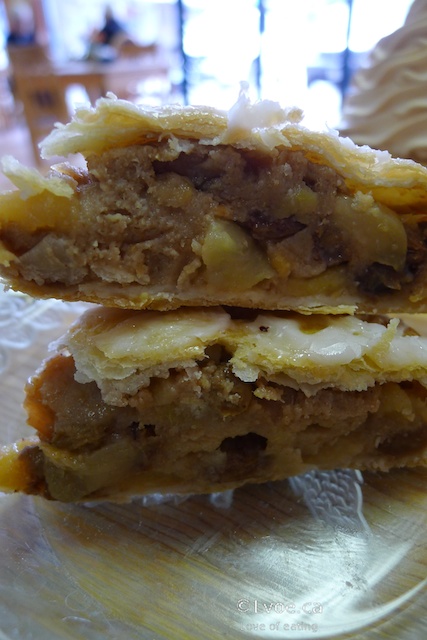 This strudel slice is stuffed full of cinnamon-y apples. There are golden sultanas mixed in there too. Although I'm not a big fan of raisins, I still enjoyed this chubby slice.
Hot Chocolate ($3.55)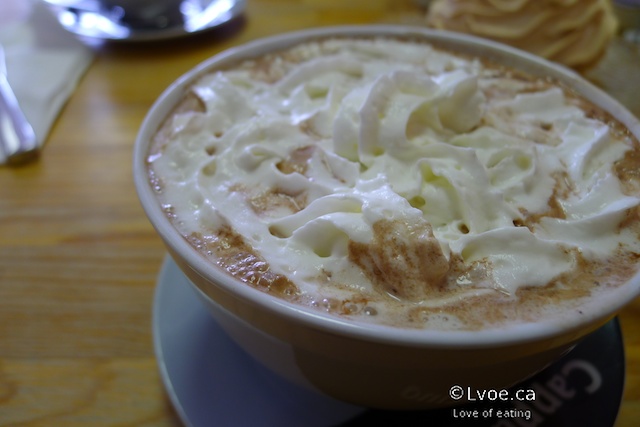 Dark and chocolately. This hot cocoa is rich even without the whipped cream topping.
Lemon Meringue Tart ($2.60)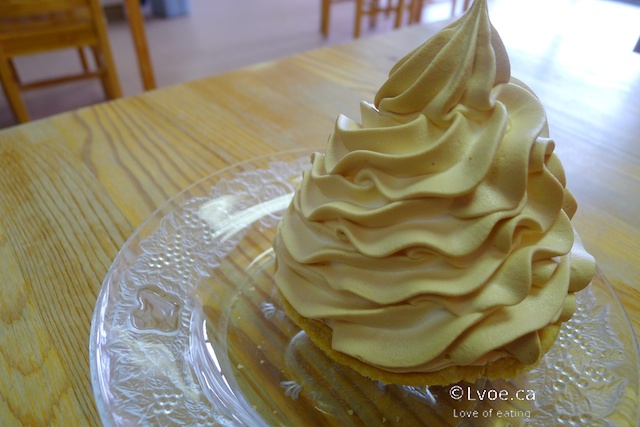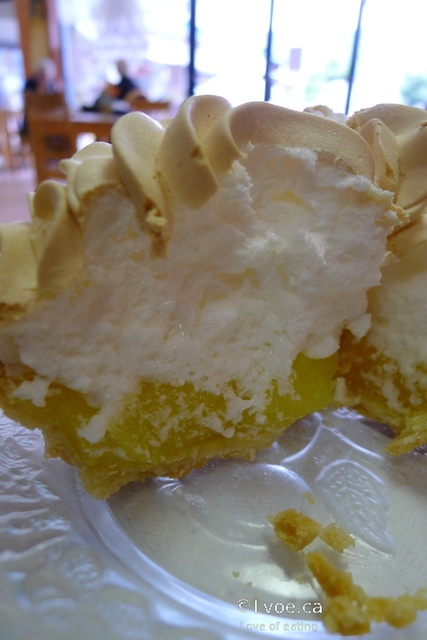 The mountainous meringue looks so tempting in the display case, I have to try one. As a whole this tart is very sweet. The custard did not look homemade. It is artificially fluorescent day-glow yellow and translucent. The filling has more of a Jell-O texture rather than a custard texture. The meringue, although eye catching, is sticky and cloyingly sweet.
I've only tried a few things here, but I'm sensing it can be a bit hit or miss. The Matterhorn Bakery has been around for decades. However the original owners no longer run the show. It is still a family run bakery; just with a new family now.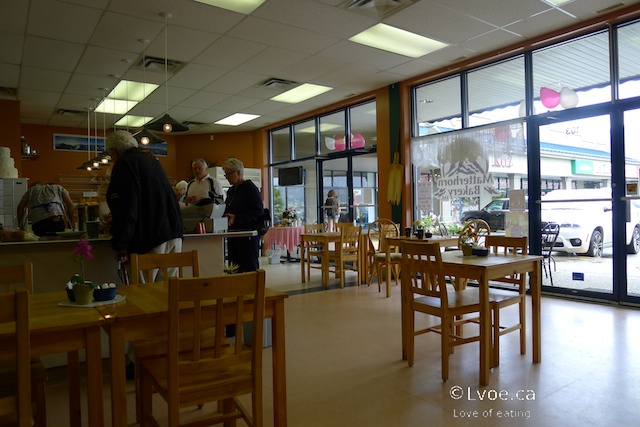 The members behind the counter are at ease providing conversation and prompt service. The Matterhorn retains some of the bakery's long-time clientele. I watch as a loyal retired couple, who "have been coming here (to the Matterhorn) for sixteen years," help two young tourists from Sweden plan their trip for upcoming five days. I witness a travel memory in the making.
A few years from now, somewhere in Stockholm:
"Honey, do you remember that little tea room in Canada where we had breakfast and that little old lady commandeered our table on a whisper of us being tourists; brought out their own maps from their car and planned our entire trip through the Okanagan for us? Those Canadian people are so friendly."
Click here for the Matterhorn Bakery Facebook page.
Matterhorn Bakery Hours:
Monday to Saturday 7:00am to 5:00pm

Locations
The Matterhorn Bakery Tea Room
Unit #103 - 3640 Gosset Road
Westbank
,
BC
V4T 2N4
Canada