Brownstone Restaurant - Kamloops, BC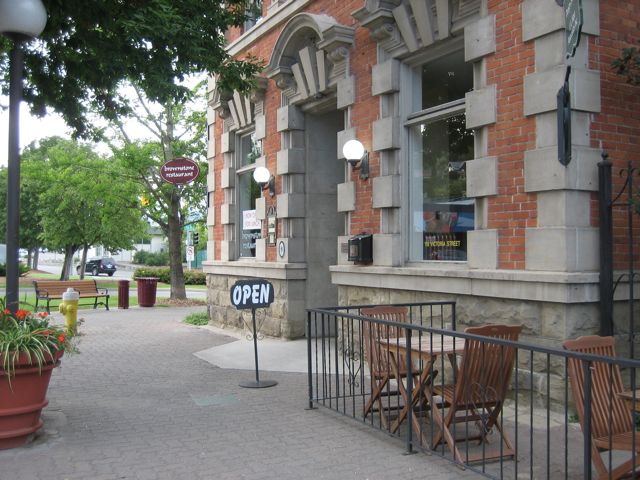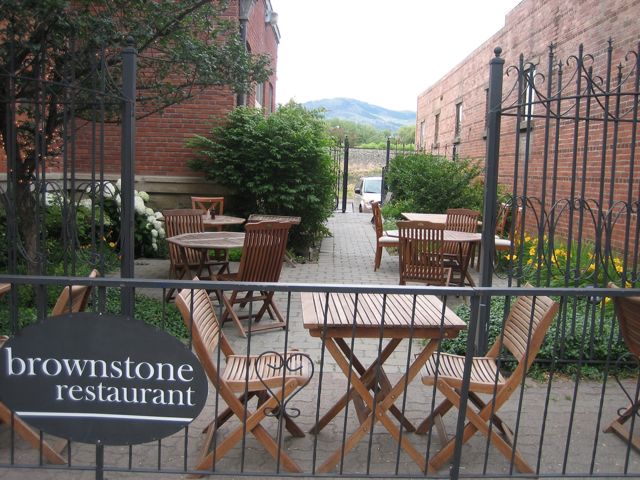 Ah the Brownstone Restaurant. I've noticed that locals like to recommend this restaurant when "out of towners" come through Kamloops. Is it really because the food is good, or is it because there's no where else to recommend unless it's a chain restaurant?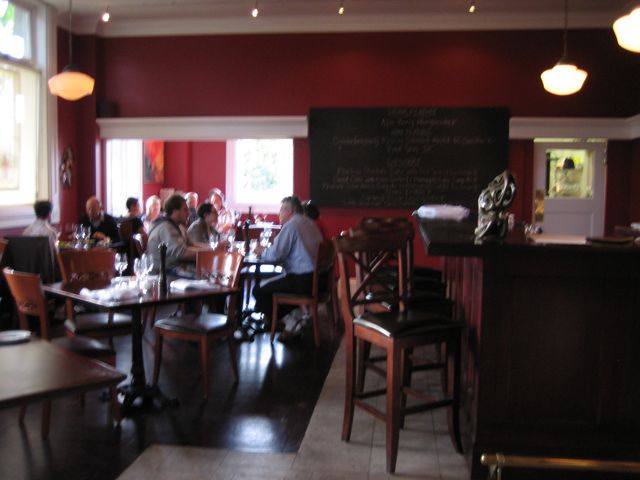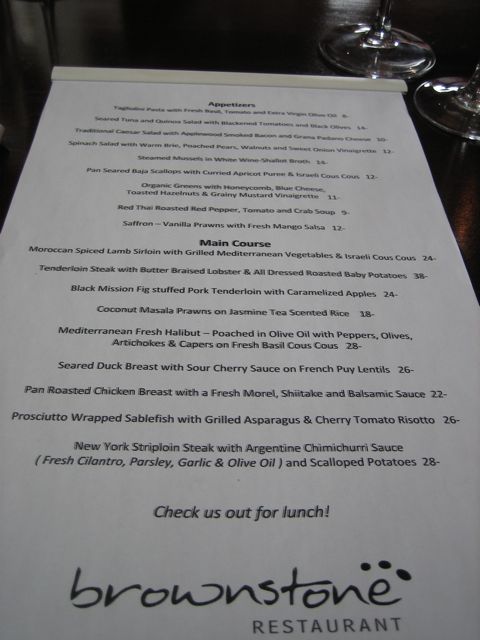 We stopped in for an early dinner. The heritage building contributes a lot of charm to this space. They also have an outdoor area that I imagine is popular in the summer evenings.
Pinot noir and Acai Margarita ($?; $7.00)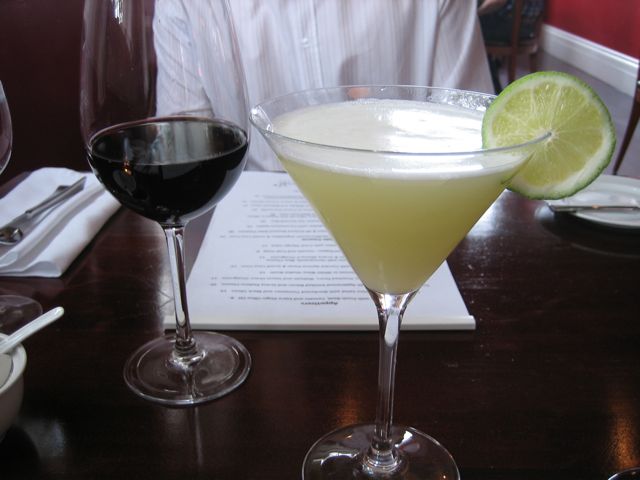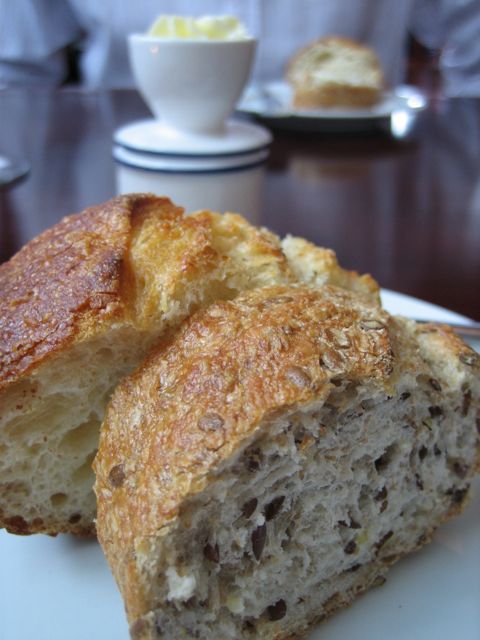 This acai cocktail was lip puckering good. I've never had acai berry in anything before, so I didn't expect it to be tangy. Pleasant surprise.
Organic Greens with Honeycomb ($11.00)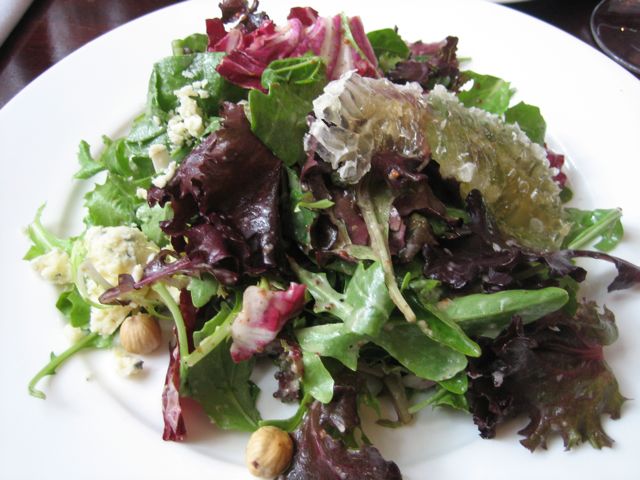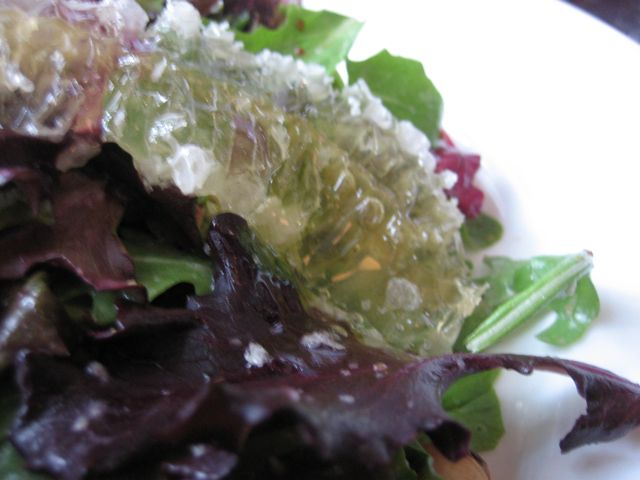 I don't know what has come over me with salads lately, but I'm really warming up to them. I couldn't get enough of this salad. People around me will be shocked, because I'm not a raw vegetable person, and I avoid leafy greens like the plague. Again, I think I adored this salad because the honeycomb, bluecheese, and mustard dressing gave it that sweet and savoury mix that I often crave. The toasted hazelnuts also gave it a smokey crunch.
Seared Tuna and Quinoa Salad ($14.00)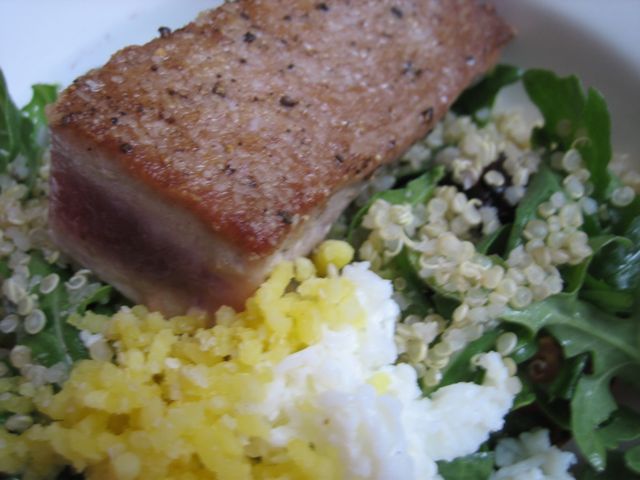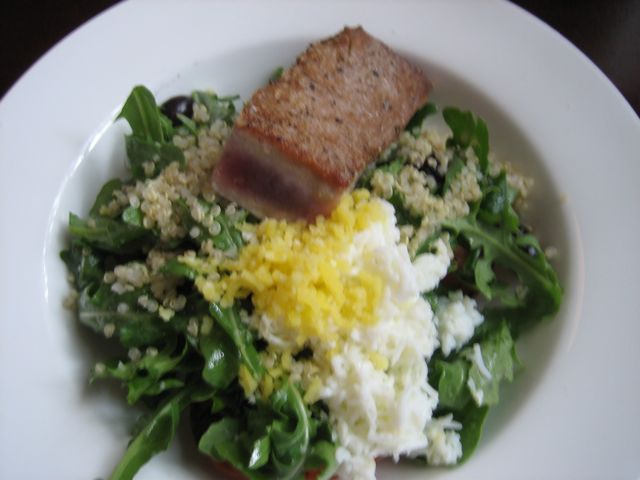 This was a miss. The tuna was seared with a crust that was so salty you could not decipher what the seafood was. The tuna was lost. However,the surrounding greens were fresh and light. (This is an issue we have run into pretty regularly in restaurants in this area. More on that later.)
Seared Duck Breast with Sour Cherry Sauce on French Puy Lentils ($26.00)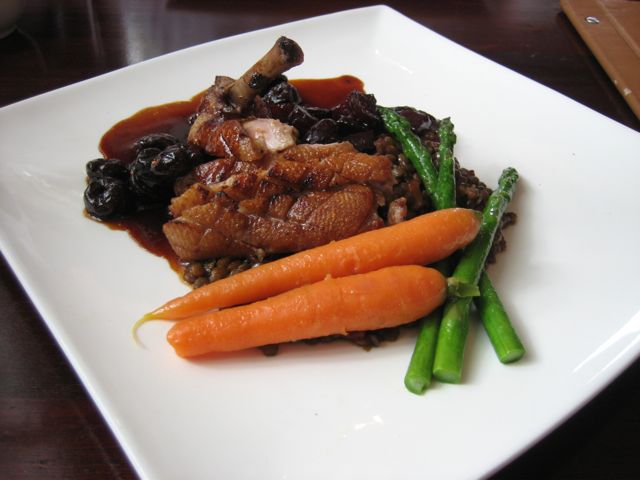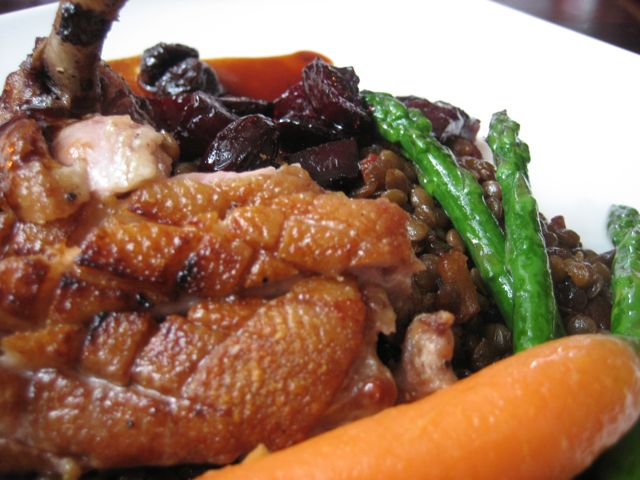 Cherry and duck is a pretty common pairing and the two flavours were as expected. Here's the thing. Cherry sauce? Lovely. Asparagus and carrots? Perfectly cooked retaining the bright colours that make your eyeballs happy. Lentils? Good. But the main attraction? The duck? Um...the quack was very over done. It wasn't inedible... but it could have been wonderful. Such a shame.
This is not the only time I've run into this issue in restaurants out here in the interior. The sides will be fantastic and the focus ingredient (meat, fish, poultry...whatever) will be completely lack lustre. It's so frustrating!!
Black Mission Fig stuffed Pork Tenderloin with Caramelized Apples ($24.00)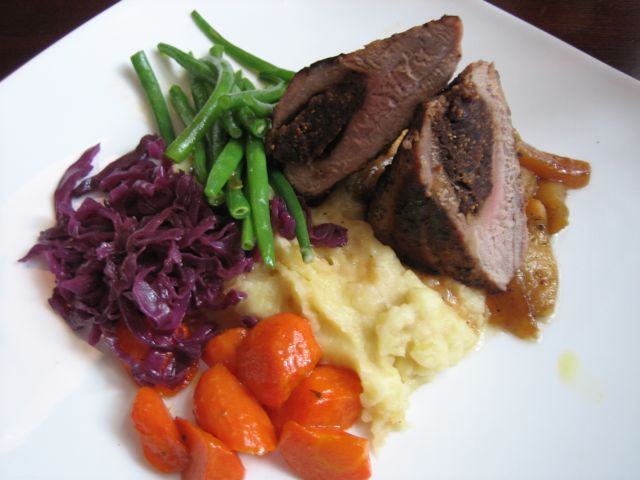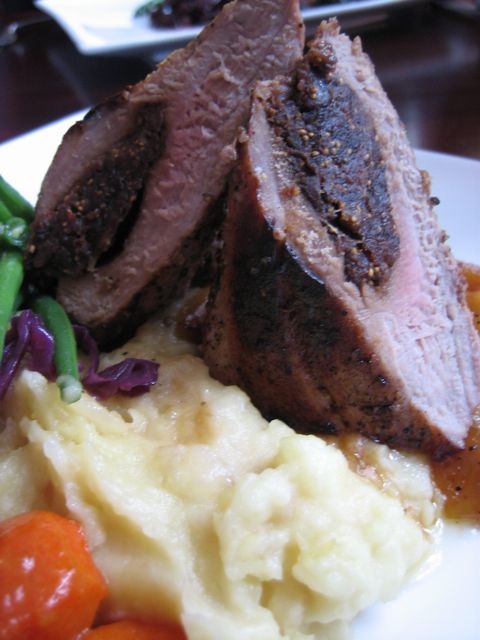 Tenderloin is so lean, that at times I find it risky to order. The pork here was fairly moist with the figs helping out in that department. I was only was able to have a bite of this dish, but I am told it was a winner all around.
The smaller space and ambiance makes the Brownstone a good choice for a quiet dinner, but is it the food that drives the locals to recommend it? That perhaps is questionable.
I think the Brownstone is TRYING, and thank god somebody is trying in Kamloops because there's not much out there. What would ultimately make food in this, and other restaurants better in the 'Loop is worthy competition. Seriously, would a kitchen be content to send out good sides but drop the ball on the feature ingredient if customers could take their dining dollar down the street to a kitchen with higher expectations of the food they put out?
Right now, restaurants like this can get complacent because there is nothing else keeping them on their toes. Of course in a place like Kamloops this will take ample time, money and commitment; from not just balsy restaurateurs willing to take risks here, but from the people of Kamloops. For the love of god people! Put down the nachos and hot wings and patronize a non chain establishment! Restaurants like the Brownstone, Felix's on Fourth and say, madisens will always get recommended (especially by locals to out of towners) not because the food is necessarily mindblasting, but because where the hell else are they going to send their guests?
Location
Brownstone Restaurant
118 Victoria Street
Kamloops
,
BC
V2C 1Z7
Canada