TJ's Bistro and Ice Cream Parlour - Logan Lake, BC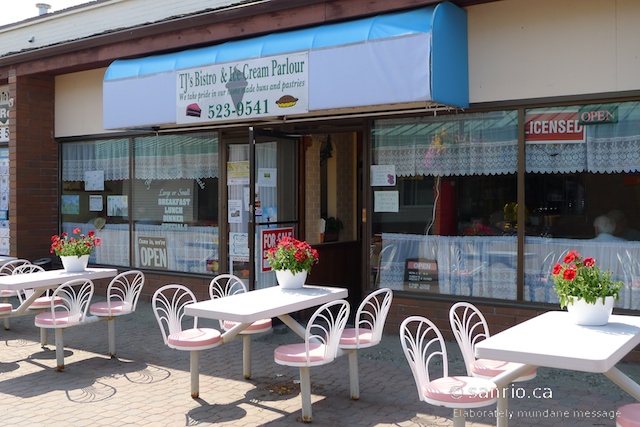 Happy August! I only know about TJ's Bistro because a few years ago some friends were camping in Logan Lake, and wanted to have a non-campfire meal and "see the town." TJ's Bistro is located in the main shopping area in Logan Lake. It's tucked into a courtyard of sorts, along with other retailers and the town's supermarket. The "for sale" sign was up two years ago too.
Cordon Bagel ($5.95)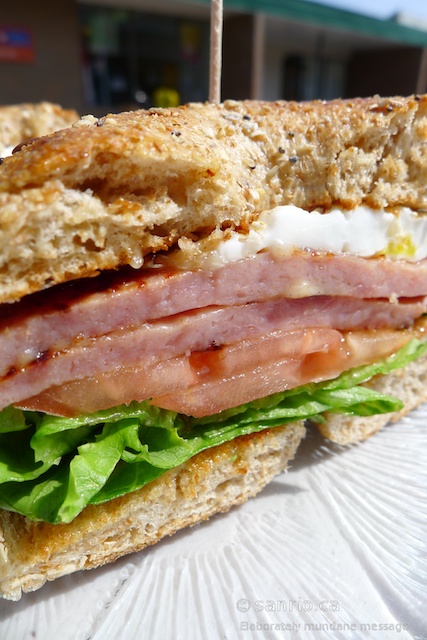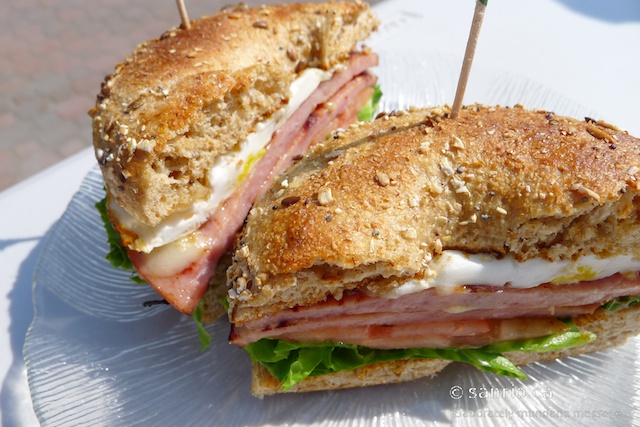 The multigrain bagel has a fried soft-yolk egg and ham with Swiss cheese and the classic lettuce and tomato. The ham is thick sliced, like the kind you slice from a picnic shoulder, which makes it taste a bit more home style. Some fresh basic flavours with mild seasoning coming from the ham. Pretty substantial breakfast sandwich.
Meatlover's Skillet half order ($8.95)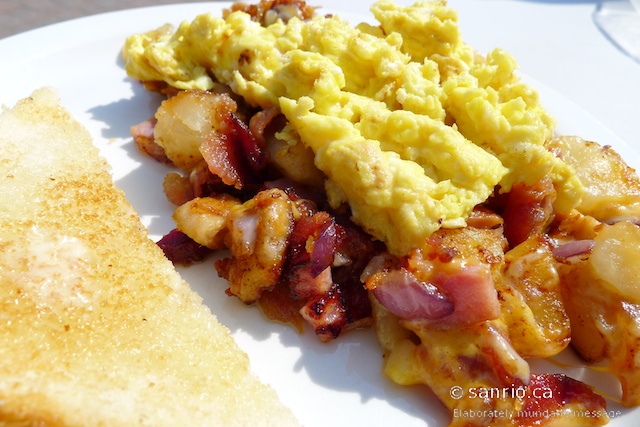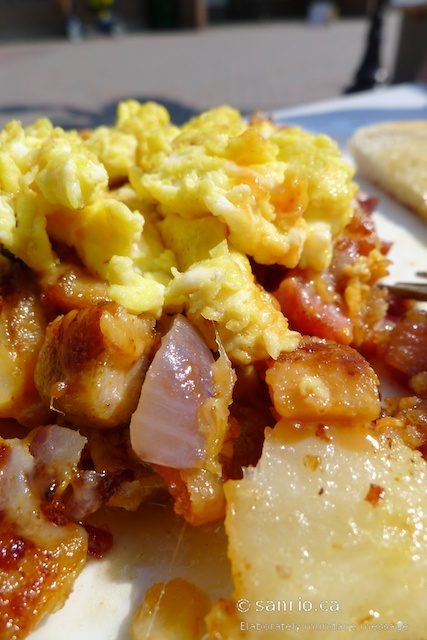 I quite enjoy this jumbled mix of well seasoned potatoes, onions and eggs. The meats are what I like to call the Breakfast Pork Trifecta. That is the common trio of bacon, sausage and ham. Toast rounds out this filling; slightly greasy, but still enjoyable breakfast.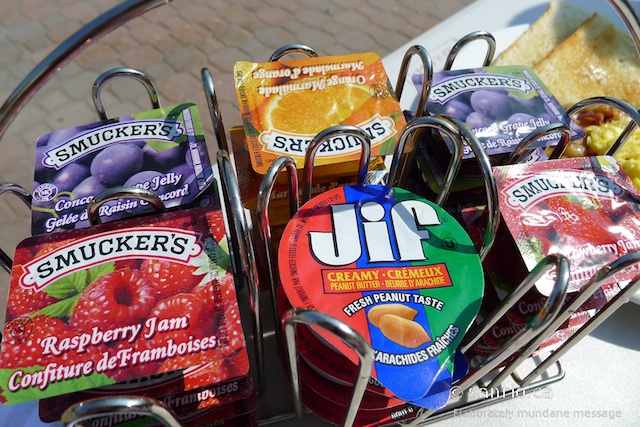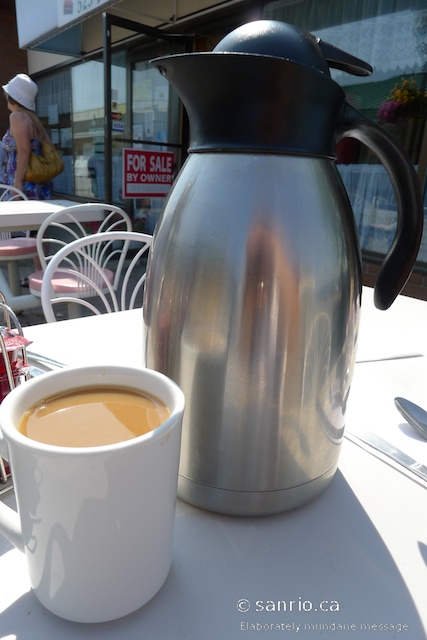 This is for those of you who appreciate restaurants with "good jam packet selections." The brand name packets that TJ's Bistro offers gets DL's nod of approval. As for the actual variety of spreads, DL gives it just a shrug with the following comment:
"Although they have peanut butter, there is no honey, and there is a repeated tower of grape jelly. That basket space could have easily housed a different kind of spread. But overall still a decent jam basket."
I have never in my life inspected jam packets as closely as I do when I eat with the Jam Packet Guru. So there you go jam lovers. (Yes, the Jam Packet Guru insisted I include an image of TJ's preserve selection.)
TJ's Bistro Summer hours: Sunday to Saturday 6:00am to 8:00pm
Winter hours: Monday to Saturday 6:00am to 8:00pm; closed Sunday
Locations
TJ's Bistro and Ice Cream Parlour
91 - 111 Chartrand Avenue
Logan Lake
,
BC
V0K 1W0
Canada