Gabriel's Cafe - Nanaimo, BC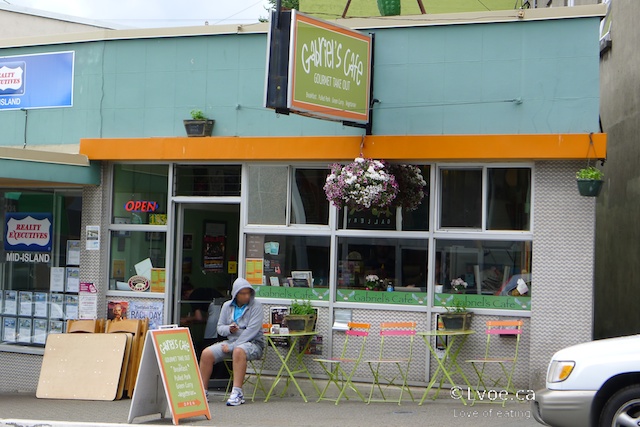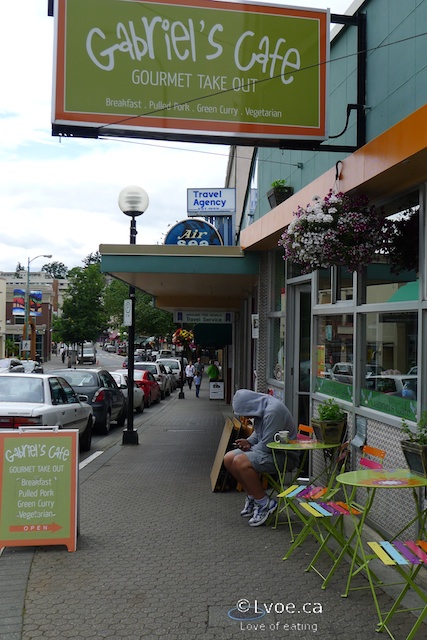 Have you been gorging on berries like I have lately? For the past couple of weeks all I've been eating are blueberries and raspberries. I even took a pint of blueberries with me on the ferry for snacking. My tasks, appointments and meetings are expected to eat up all of my day in Nanaimo, so I grab a quick bite beforehand.
Gabriel's Café is located on Commercial Street in downtown Nanaimo. The cheerful orange and lime green colours lure me inside. Gabriel's Café is a just a little larger than a food truck. The kitchen takes up most of the real estate leaving some square footage for bar stool window seating and a cozy deuce right next to the door. The menu is fusion-y with Asian and West Coast flavours, and it is very vegetarian friendly. It's always a good sign when the café's namesake is running the one man kitchen.
Raspberry Iced Tea ($3.00)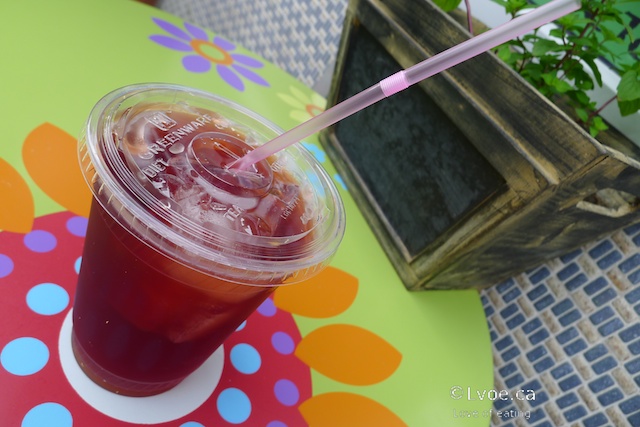 Fruity and not too sweet. I love places that make their own iced tea.
Pulled Pork Wrap ($8.00)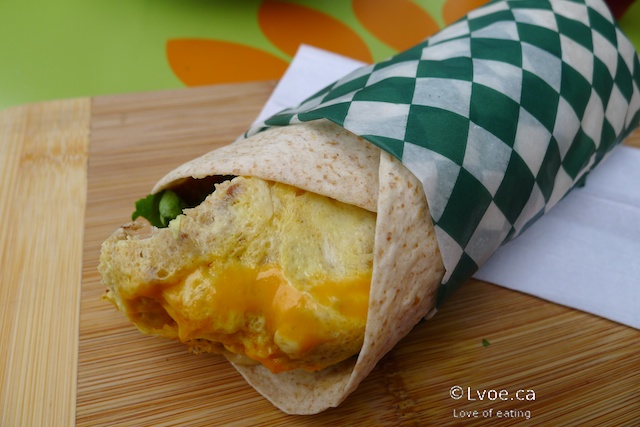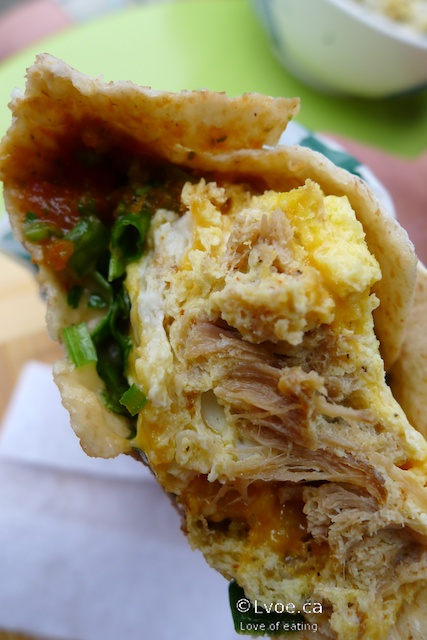 Inside here lies omelette style scrambled eggs and aged cheddar wrapped around pulled pork. The chipotle mayo and roasted tomato salsa add some zip and squishy moisture. All the flavours work together, and nothing overpowers another. The tortilla is the perfect size for this wrap. Y'know how sometimes you get to the end of a wrap and there is a wad of tortilla tucked up onto itself for the last several bites? I didn't get that issue here. The ratio of filling to flat bread is balanced all the way to the end.
Potato and Mint Curry Chicken Rice Bowl ($9.00)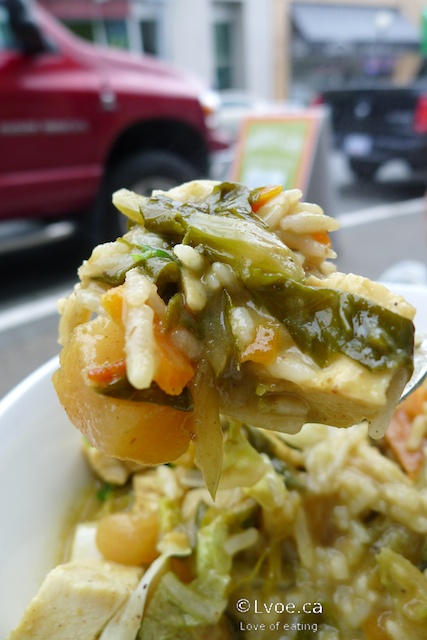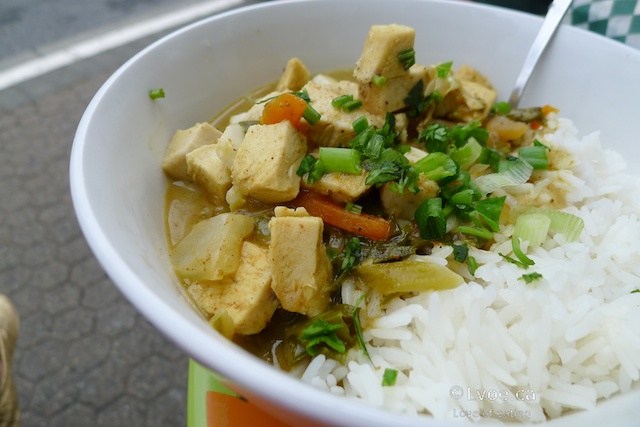 This rice bowl also includes local organic kale and Swiss chard atop a bed of rice. The rice bowls can be made with your choice of prawns, chicken or tofu. The warm mild spices from the curry taste fresh and bright alongside the chicken breast and steamed rice. It's a fine choice for this sidewalk lunch grab.
There is a steady stream of hungry customer filing into Gabriel's Café. Most people are stopping by for take away orders, while about four or five patrons find time to sit inside or on the sidewalk bistro seats. Although Gabriel's menu is compact, it is made with care and features local organic ingredients. I didn't see anything over nine bucks so it's fast, wholesome, flavourful food that's easy on the money clip.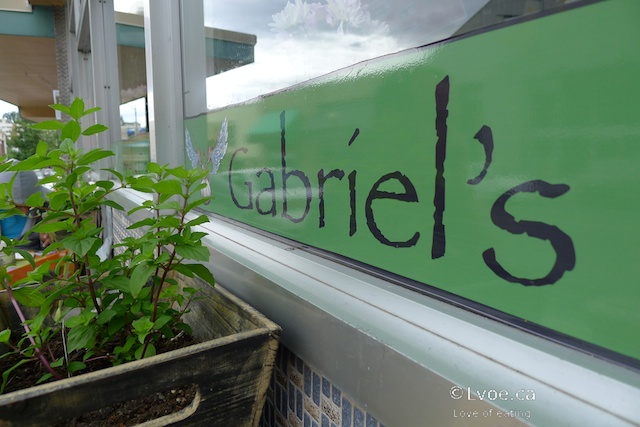 As my day in the Harbour City comes to a close I try to plan a fruit stand stop on route home. I think I'll have to tone down my berry eating, as it's becoming a little over the top. Hmm, summer apple season has just started and melon season will be soon...
Gabriel's Café hours:
Monday to Sunday 9:00am to 5:00pm
Gabriel's Café Facebook click here
Locations
Gabriel's Cafe
183 Commercial Street
Nanaimo
,
BC
V9R 5G5
Canada