Rumor's Restaurant and Bakery - Spences Bridge, BC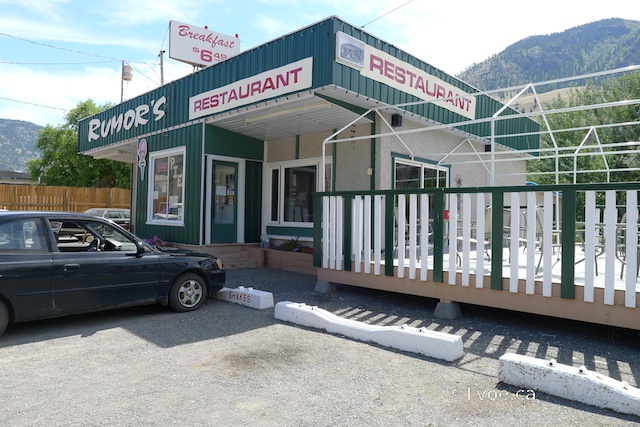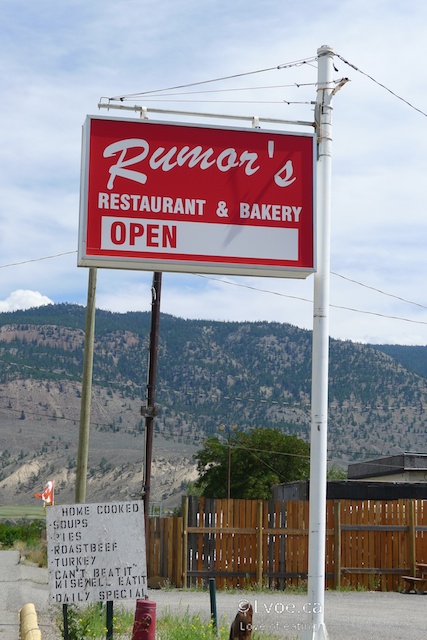 I've been meaning to stop in Spences Bridge for a while now. There was a time when I commuted through this community on a daily basis. Every day for a year, my carpool and I cruised past Rumor's Restaurant and Bakery at 6:15am and then again at 5:15pm. I always wondered about this DDE.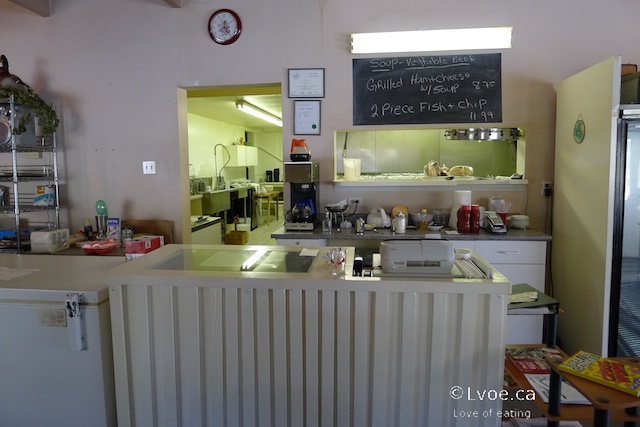 Today, I wonder no more. It's a bit gnarly on the outside. The building looks like one of those places where you can't really tell from the road if it is open for business, or abandoned.
The American spelling of rumor versus rumour has never looked right to me. It needs the second u to look balanced, no? Same with humor versus humour, but this is a whole other discussion...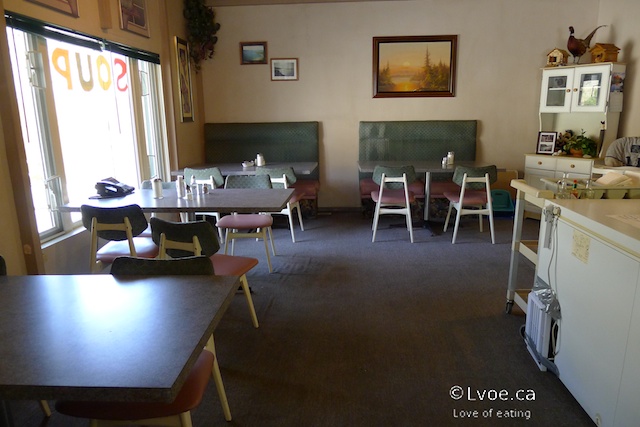 There is only one other patron in the dining booths when we stroll inside. Rumor's Restaurant and Bakery is a one man show today. There is no one around in terms of staff members when we step into the diner. I've eaten in many roadside eateries in small villages, and this is not uncommon. No big deal. After a few minutes, a man enters the kitchen from a back entrance with bags of bread. I don't know where he went to get his bread but he's back now telling us about the daily specials.
Perogy ($8.25)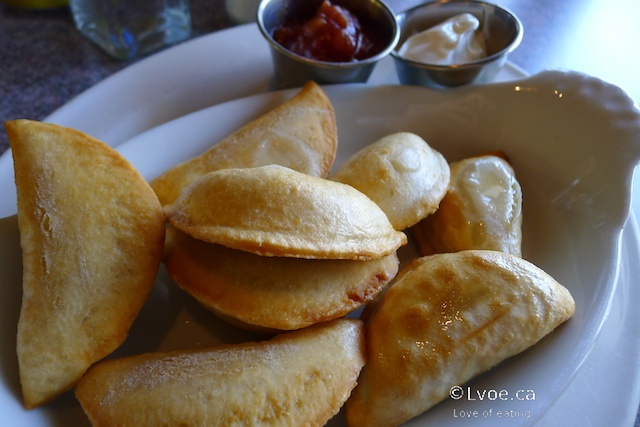 DL must have been particularly snackish because deep fried perogy aren't a normal order for either of us. These taste and look like the standard commercial frozen perogy. (I always keep a stash of Katryna's Perogy at home. They're way tastier than the average supermarket perogy.)
Two Piece Fish and Chips ($11.99)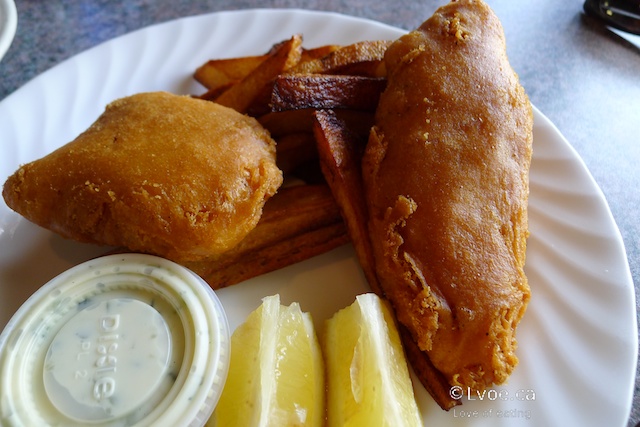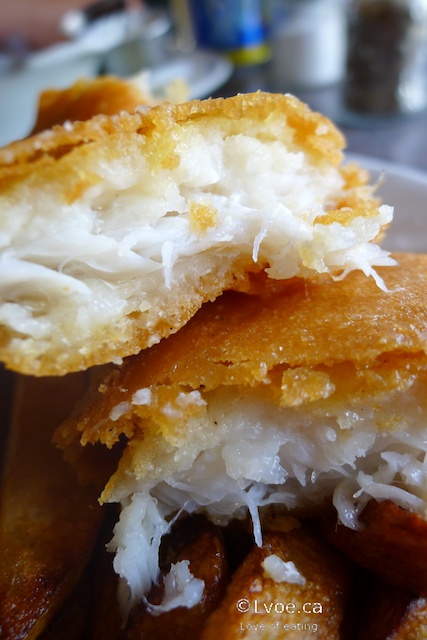 Don't you think its kinda fun ordering seafood in dodgy places? I use to be all weird about it, but now I thinks it's a bit of an adventure. (Clearly, I need to get out more...) The cod pieces are okay. The fish is not dry, but not delicate and moist either. The batter is crunchy, but a little thick. Although, I love the idea of fish and chips, I don't actually order it often. It's a lot of deep fry on one plate.
Mozza Mushroom Burger ($11.29)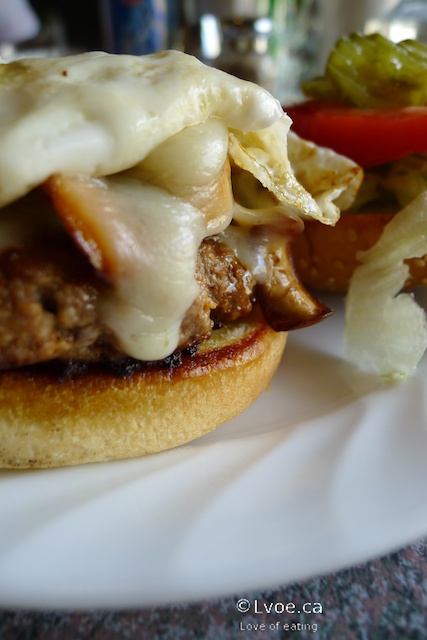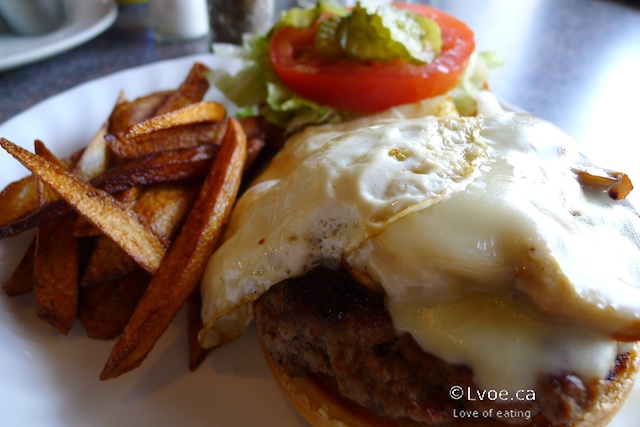 This burger is pretty decent. The patty is hand formed and has a nice sear on the outside. The meat is juicy, without being fatty. The fried egg, mushrooms and mozzarella all came out to play.
Noting the cost of $11.29, I think the price of adding an egg increased to $1.30 rather than the 99 cents as stated on the menu.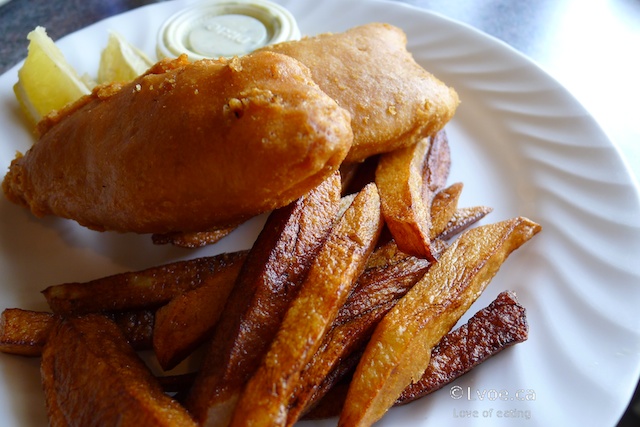 Rumors may want to work on their fries though. Both our dishes came with a side fries and both orders are soggy, dark and under done. Some of the potatoes are still on the crunchy side. I love the fact that they are attempting their own home cut fries. At least Rumor's Restaurant cares enough about their food to make what they can in house.
Cinnamon Bun ($3.75)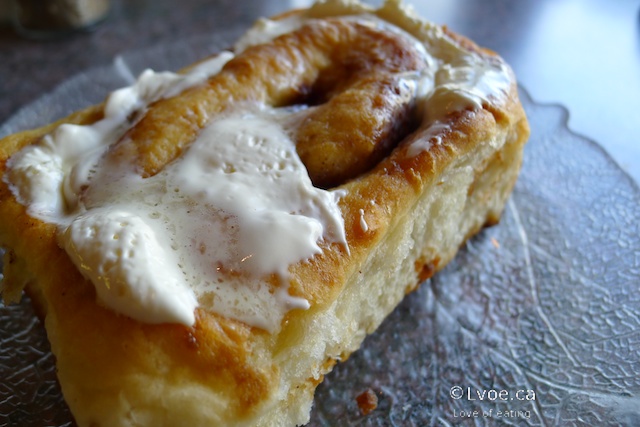 Our server has been talking up his homemade cinnamon rolls since we stepped inside his restaurant. Of course we have to have one before we leave. It's totally homemade! The rustic looking roll is soft and sweet with a strong cinnamon kicker.
Lemon Meringue Pie ($5.25)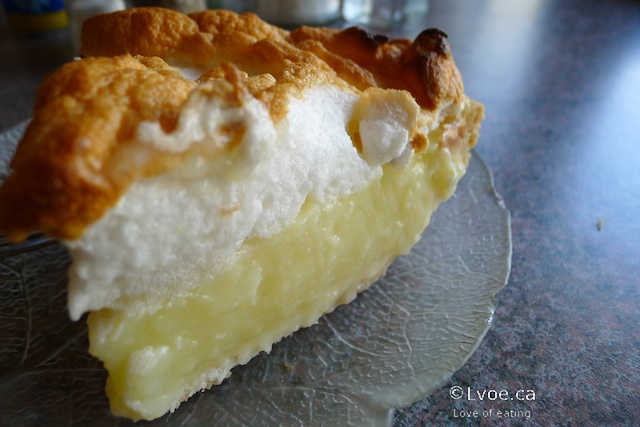 This is my favourite part of today's meal. I wasn't planning on pie today, but the server/owner(?) subscribes to the ABC sales strategy.
Always Be Closing.
And close he did. Before I knew it I had ordered a slice of this pie he had been pitching throughout the meal. Like the cinnamon roll, the pie is not fancy, but the lemon curd is made from scratch with real lemons and the meringue is just sweet enough without being sticky.
The baker/server/owner(?) re-enacted exactly how the lemons are hand-squeezed, this is how I know he uses real lemons.
I can finally drive through Spences Bridge and not have to wonder about Rumor's Restaurant anymore. The missing second "u" is still bugging me though.
Rumor's Restaurant and Bakery Menu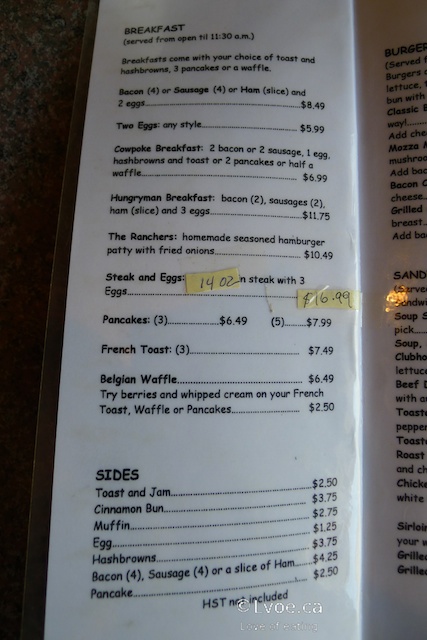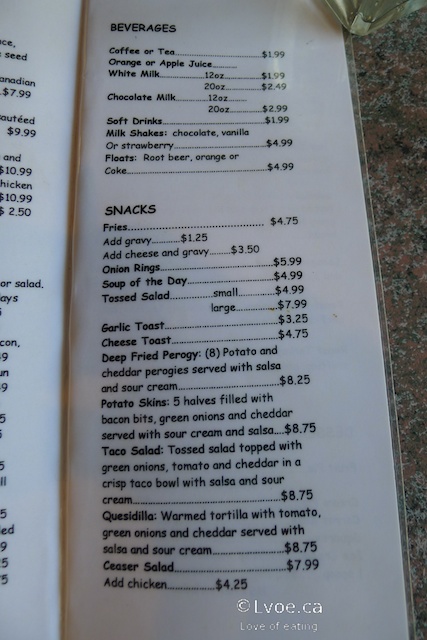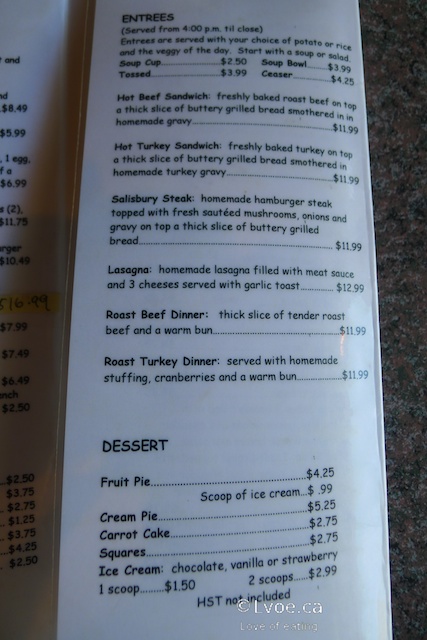 Locations
Rumor's Restaurant and Bakery
1-3772 S Frontage Road
Spences Bridge
,
BC
V0K 2L0
Canada