The Cutting Board Restaurant - Lytton, BC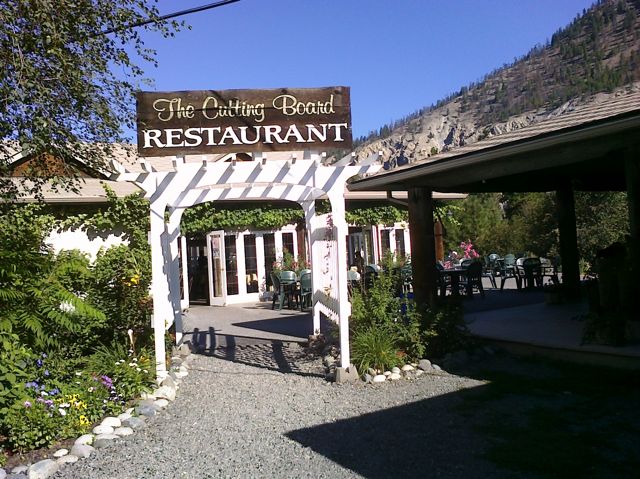 The Cutting Board is part of the Kumsheen Rafting Resort located about 5km north of Lytton, BC. I'm suprised I'm blogging about this place as I had boycotted them due to poor service about 4 years ago*. Yeah, I can hold a grudge. Well it's 2010, and I found myself in the area and hungry. It was early enough in the day that they would still be serving breakfast, so we decided to give it another go. C'mon it has been four years; and there's been turn over in staff since then, so the service must be better...
We headed in and a spritely staff member greeted us, "Sit where ever you like!" Great, so far so good! (This is further than we had gotten on some previous visits.) It was a warm summer morning in Lytton so we sat on the patio area, adjacent to a table of 4 patrons.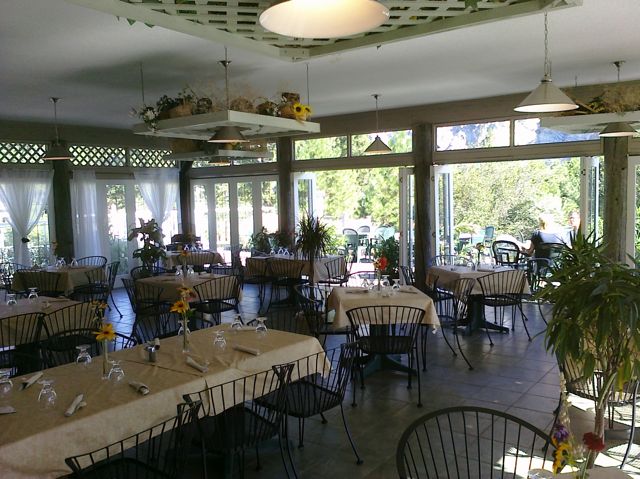 We sat, and we waited, and waited...and waited for our menus, or even any acknowledgement of "hey, it'll just be a sec." There were two staff members on the floor, and a whopping 3 tables occupied (including ours). I made eye contact with both servers on a few occasions each time thinking, "Oh okay she's coming." It never happened until finally, I was visibly annoyed and gave her my WTF face. Get this, she comes over to our table and says, "Oh are you guys here to eat?"
I'm thinking, "This is a bloody restaurant isn't it?" But I kept my cool, and reminded myself this crap service was the reason why I boycotted this place to begin with. They knew we were there, as the other server/host greeted us and directed us to seat ourselves. Also, staff #2 was happily serving the meal-carded-customers beside us. The Cutting Board doesn't have a lot of vested interest serving customers that are not their resort clientele. I suspect they receive very few "off the street" customers as it seems they have no idea what to do with people that are not wearing a coloured resort wristband. (See flashback below.)
Kumsheen Classic Breakfast ($9.00)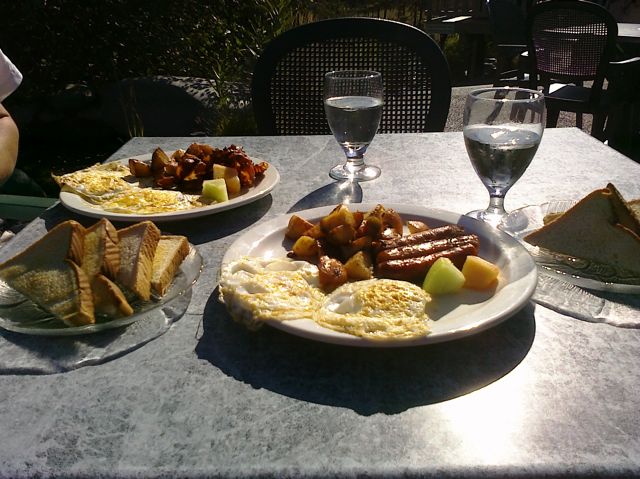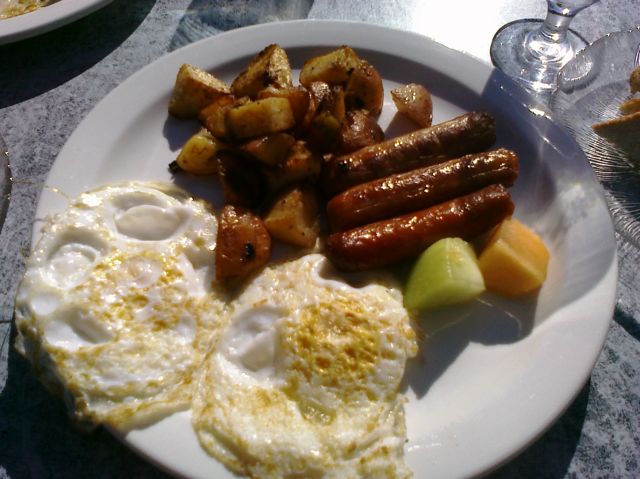 Pretty standard fare. Your choice of bacon or sausage with two eggs, hashbrowns and toast. The potatoes were a highlight if there can be a highlight. The taters were seasoned nicely and you can still taste the potatoey-ness of the spuds. The bacon was exceptionally crisp which was a pretty nice suprise.
The space is bright and clean and the property on a hot sunny day is quite beautiful. Too bad about the service.
*Flashback to 2006: The restaurant would send out their seasonal opening hours and menus...etc through a flyer to the local mailboxes and community bulletin boards. Great. We went on several occasions to the restaurant during these specified times. In fact, they had a sign out on the highway stating: "Restaurant open." Each time we were met by profoundly confused staff members that turned us away for service. "Um are you staying at the resort? We are only serving resort clients." Huh? Kumsheen littered the local community with flyers telling people to come here at these times! Hmm...if you're going to advertise that you are ready to serve customers then...you should be ready to serve customers! Over a few seasons, I did eventually get chances to eat here on a few occassions (lunch and dinner) both times the food was not memorable.

Location
The Cutting Board Restaurant @ Kumsheen Rafting Resort
Trans Canada Highway #1
Lytton
,
BC
V0K 1Z0
Canada