Vedder Mountain Grille - Chilliwack, BC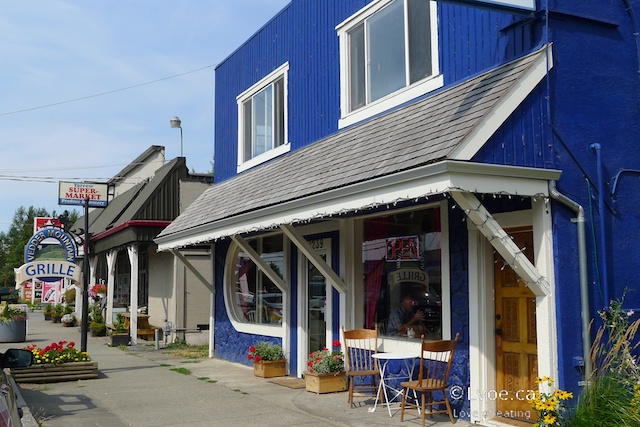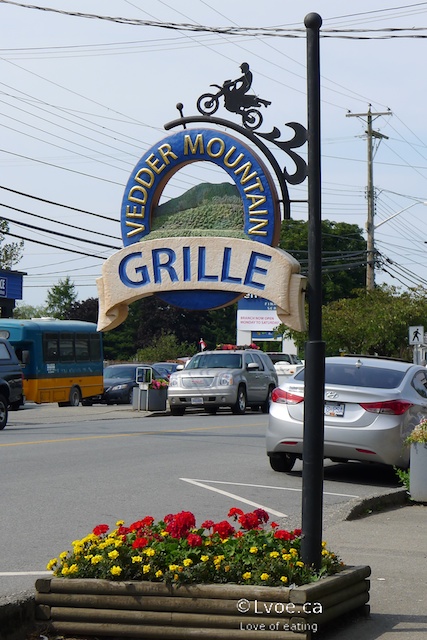 **UPDATE NOVEMBER 2013: The Vedder Mountain Grille is now closed.**
The past few months have been non stop! I'm heading out to Richmond, BC for a conference. On my way down, I stop at Vedder Mountain Grille. I thought I'd just swing in for a coffee, but my rumbling tummy advises me to have something more substantial.
Coffee ($2.50)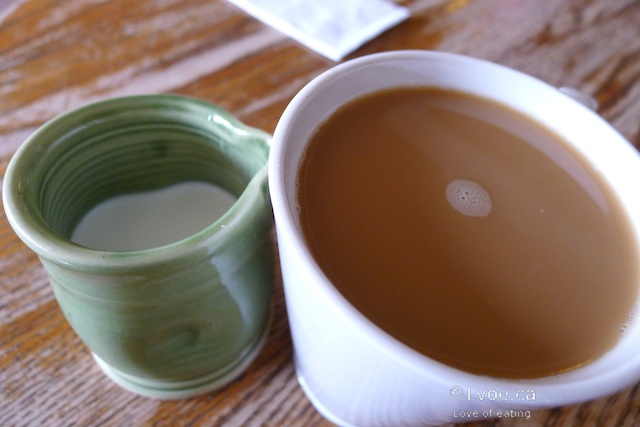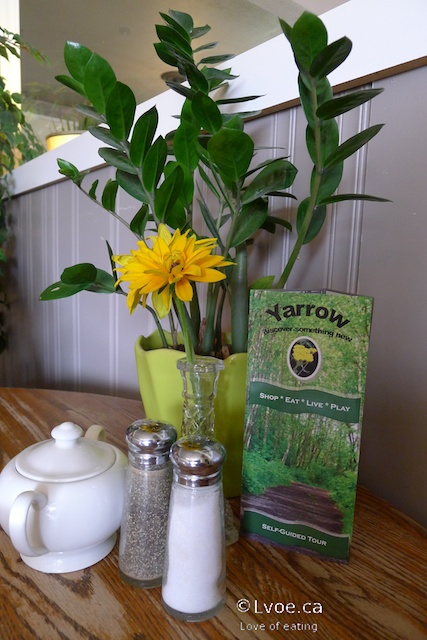 It took a little while for our server to get to us. She blames it on another table that decided to order food while she was taking their drink order. The nerve!
Cabbage Rolls ($12.95)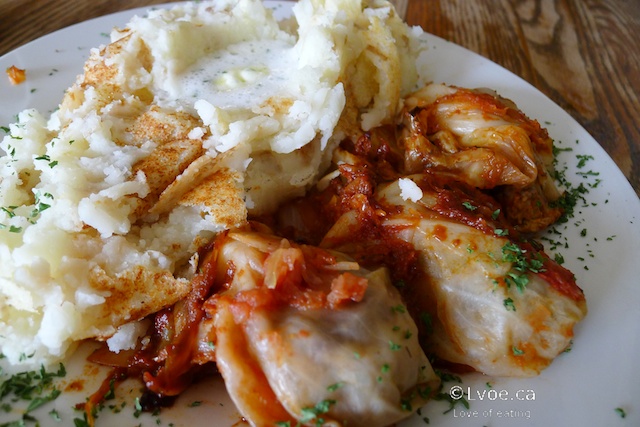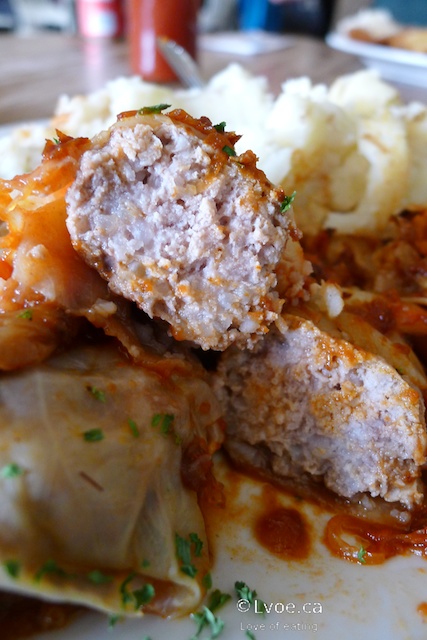 The cabbage rolls are passable. Not flavourful like DL's Aunt Shirley's cabbage rolls, but doable. It feels like a little firm meatball of beef, pork and bacon inside the rolls. DL wanted more rice and looseness in the cabbage rolls, while I don't mind the minimal rice to meat ratio. I do enjoy the mountain of mash potatoes, maybe because I love garlic, and there is ample garlic butter.
I'm not sure what's up with the service today, but I receive my cabbage rolls 42 minutes after ordering. When she delivers the cabbage dish to the table, the server turns to DL and asks,
"Hey did you order anything?"
Bwahahaahaa. If you saw the look on DL's face you would be laughing too. Neither of us is in that much of a rush today, so I can sit back and enjoy the Faulty Towers-ness of it all.
Schnitzel Burger ($12.75)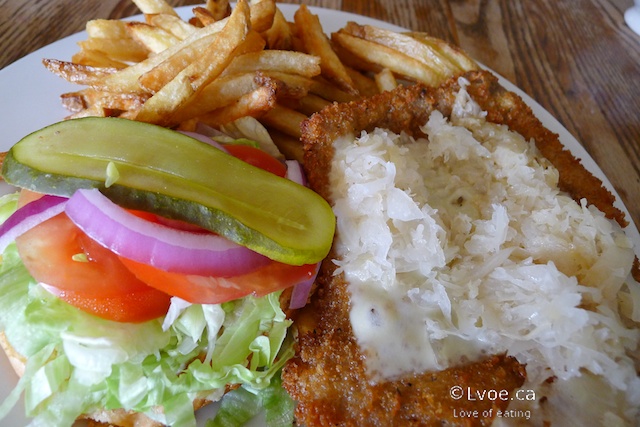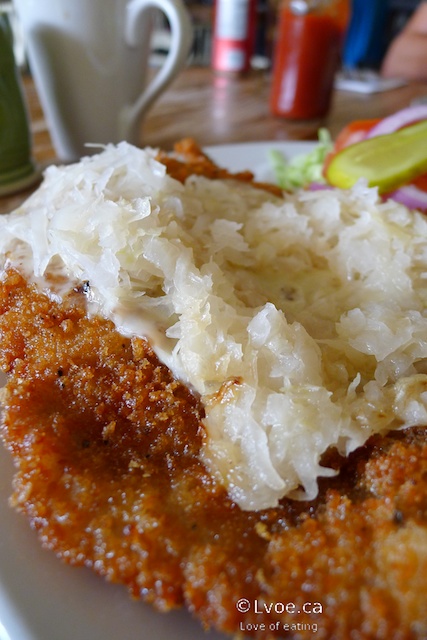 The thinly pounded breaded pork is well seasoned but it's a little dry and tough to chew through as burger. It's fine with a fork and knife though. The sauerkraut added some tangy texture and the mustard is nice and zippy.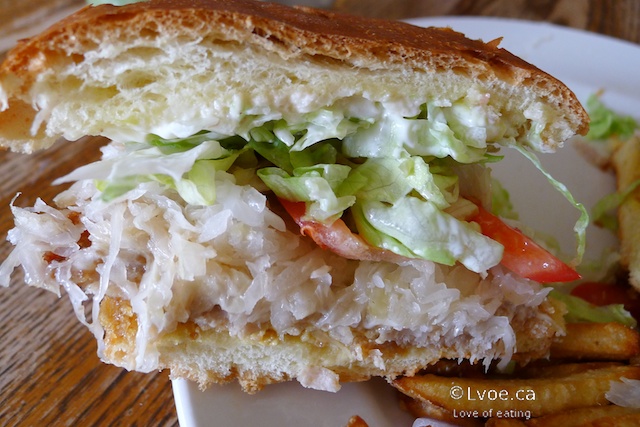 The flavours of both our choices today at Vedder Mountain Grille are on the milder side. It's not a wild menu, so I'm not expecting wild flavours. The menu is relatively simple with homestyle prairie fare in generous portions.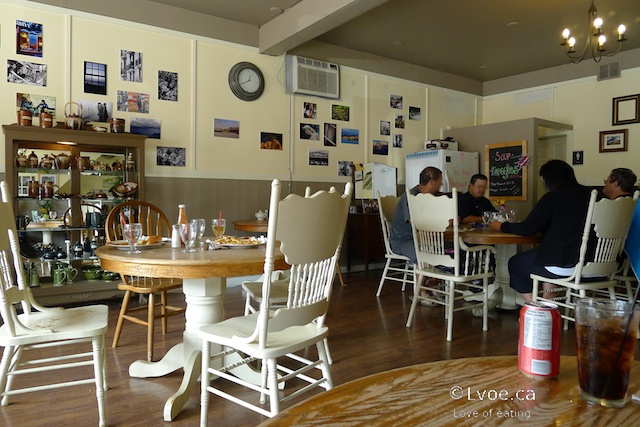 The Vedder Mountain Grille building is unmistakable wearing a cheerful blue painted exterior. The space has a country living room feel to it, and is busy with diner chatter. The service today is apologetic and a little disorganized, but overall friendly. It seems like a popular meeting place. Have you been to Yarrow lately? As I've mentioned in previous posts, a friend of mine had moved to the Chilliwack area a few years ago. It has been so much fun taking time out to explore the area.
Vedder Mountain Grille Facebook click here
Vedder Mountain Grille website click here
Vedder Mountain Grille hours:
Monday to Wednesday 10:00am to 3:00pm
Thursday to Friday 10:00am to 8:00pm
Saturday and Sunday 8:00am to 8:00pm

Locations
Vedder Mountain Grille
42239 Yarrow Central Road
Chilliwack
,
BC
V2R 5E3
Canada