Amy's Fiesta Mart - Kamloops, BC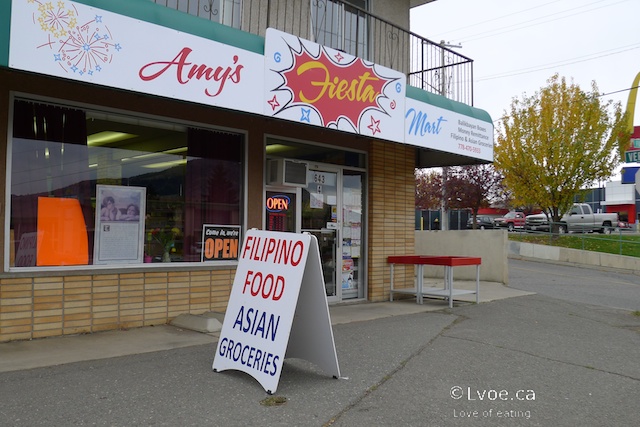 Amy's Fiesta Mart. Have you been? It's a Filipino grocery store located in Kamloops northshore. I notice it as I am whizzing southbound on Fortune Drive. My first thought is, "Pandesal!"
I make a detour to check out Amy's Fiesta Mart, making a quick right down the closest street to change directions. I enter the brightly lit shop, crossing my fingers and hoping that perhaps they bake their own sweet buns.
They do not bake their own, but Amy's does have the next best thing: Aling Mary's pandesal from Surrey.
Aling Mary's Pandesal ($4.99 one dozen)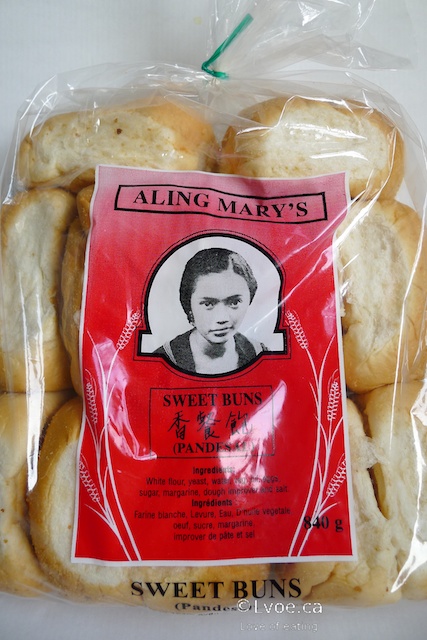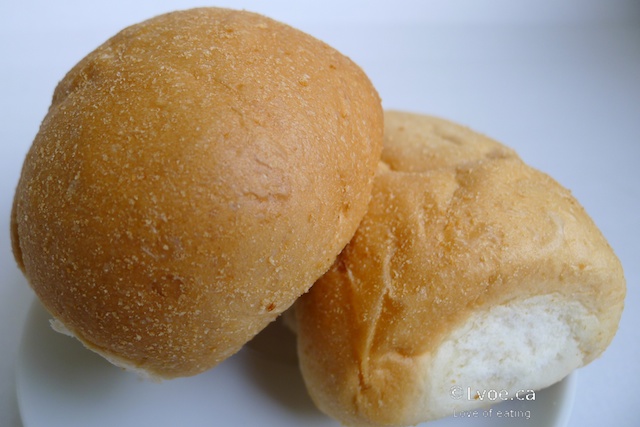 Pandesal is basically a bread roll, but it is slightly sweet. It's sweet enough for me that I like to eat them just warm and plain. Have you been to any of the locations of Aling Mary's in the GVRD? I normally go to the one in Vancouver. Although, these plastic bagged pandesal cannot compare with the hot n' fresh brown bagged pandesal from Aling Mary's on Main and 11th, they still do the job. (Especially in a town where pandesal is tough to come by.)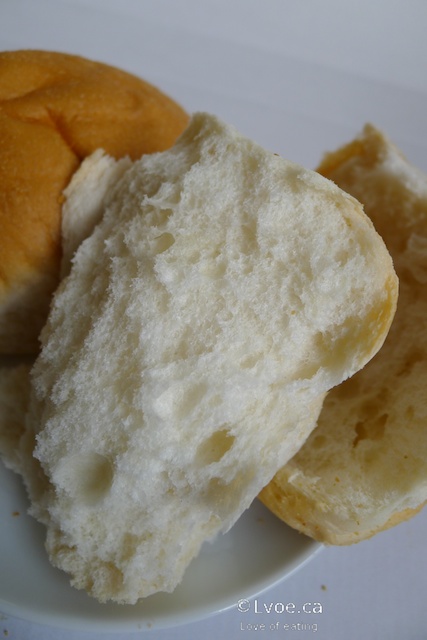 You may want to warm these a little in the microwave, for maximum enjoyment. Pandesal is so good! I usually buy a few dozen when I'm on the coast and bring them home to freeze. The Fiesta Mart has a small mark-up on the pandesal, as a dozen usually runs $3.50 from Aling Mary's, but I don't have to drive to the coast, so the extra $1.50 is okay with me.
I'm so glad I found pandesal in Kamloops.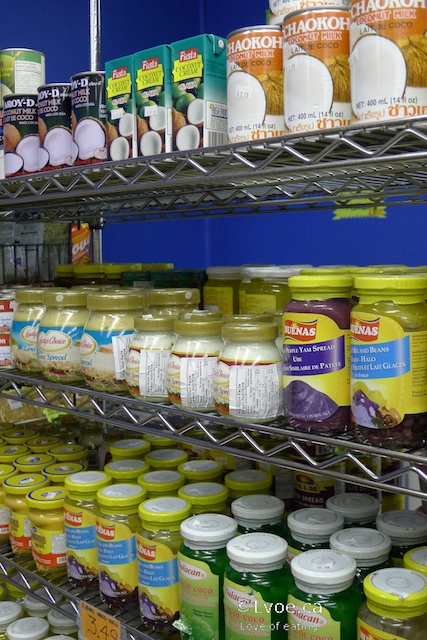 The store is neatly packed with mostly Filipino grocery items. Snacks, sauces, pastes, dried goods, candies, frozen goods, with a smattering of Chinese items and some other Asian cross culture food stuffs.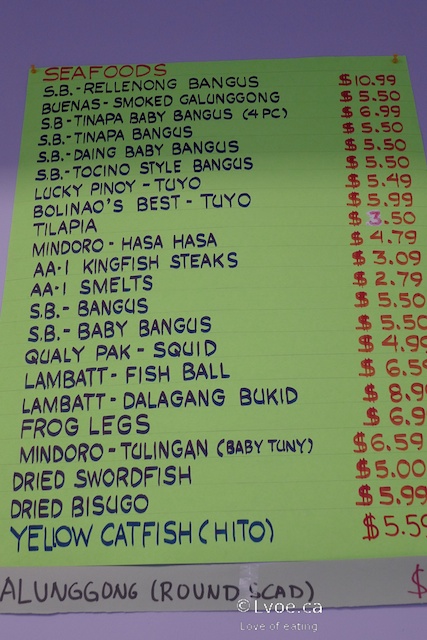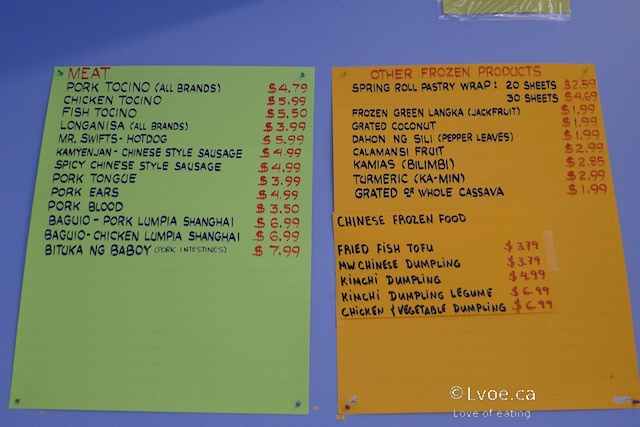 Amy's Fiesta Mart has a very nice variety of frozen ingredients. Tricky-to-find-in-Kamloops items such as cassava root, jackfruit, frog legs, fish balls or pork blood can be had in the frozen section at Amy's.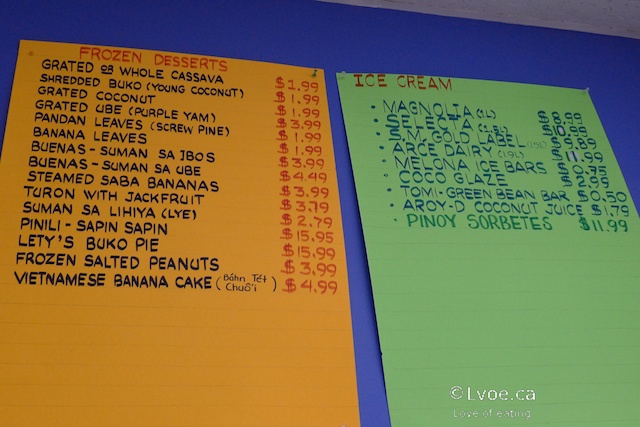 They even keep on hand Lety's Buko Pie!
Ube Candy ($2.99)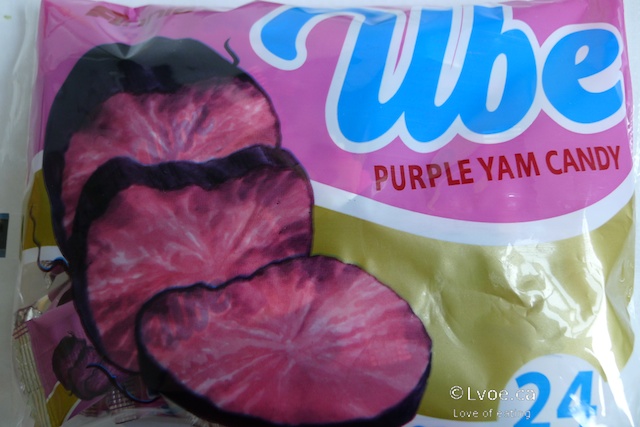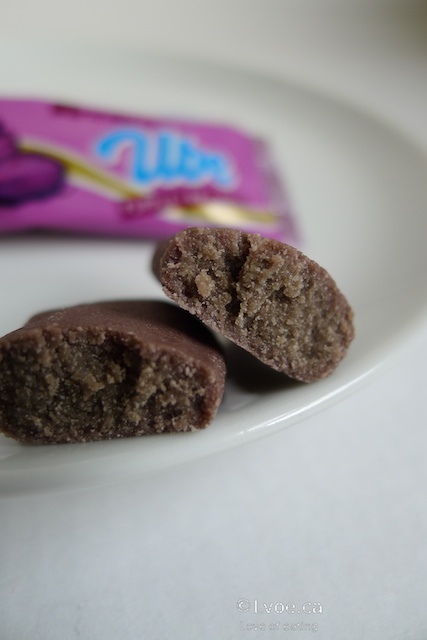 Ube is purple yam. I generally like ube in baked goods, so I thought I'd like ube candy. Um, it's not bad, but I can't say I'll stuff my face with it. I think I'd like it more if it were a hard candy. These sweets have more of a soft, crumbly texture. It reminds me of a Halloween candy I use to get in my trick or treat bag every now and again, but I can't remember what it was called.
Polvorón Pinipig ($2.19)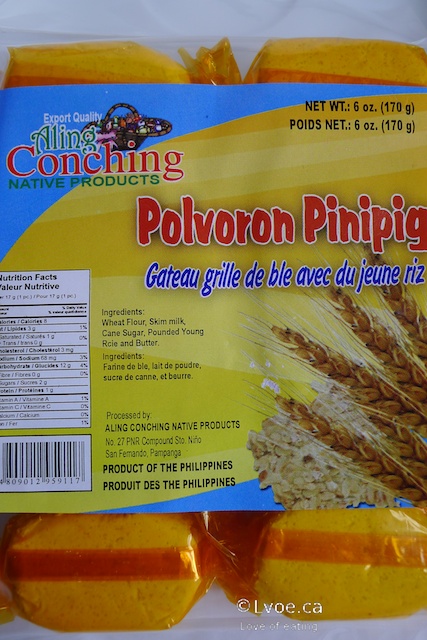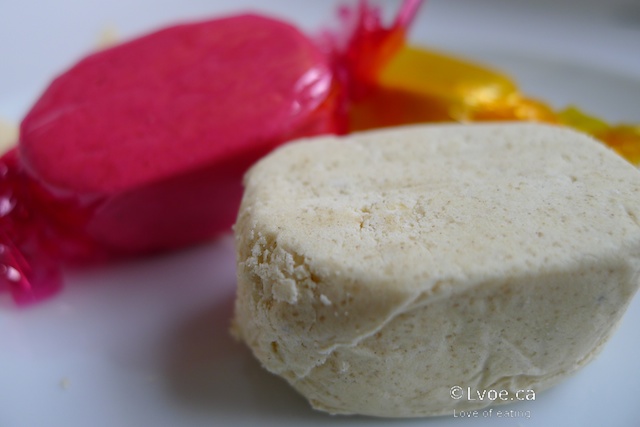 This is a crumbly, powdery shortbread made with wheat flour. It is sparingly sweet and has tiny rice crisps throughout. I like it. This little treat reminds me of those Chinese almond cakes that are molded from almond and mung bean powder.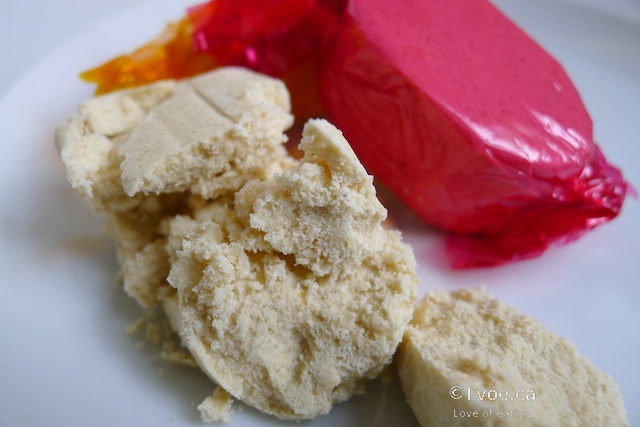 There is so much stuff to peruse in Amy's Fiesta Mart. If you are looking for some specific Filipino fare, you may want to check out Amy's Fiesta Mart. Amy will also try to accommodate requests for specific items if you don't find what you're looking for. You just have to ask! I still want to go back and take a closer look at the sauces. I love trying out new condiments! Can you imagine if the Fiesta Mart considers serving Halo-Halo in the summer time? I'd be so excited.
Amy's Fiesta Mart Facebook click here
Locations
Amy's Fiesta Mart Filipino Grocery
Unit 4 - 643 Fortune Drive
Kamloops
,
BC
V2B 2K4
Canada