Amsterdam Breakfast and Lunch Original Dutch Pancakes - Kamloops, BC
The air was filled with smoke this morning when we arrived at the pannekoek house. In the photos it looks like it is an overcast wintery day, but that's smoke my friends. BC is burning this summer (well sadly it burns every summer.)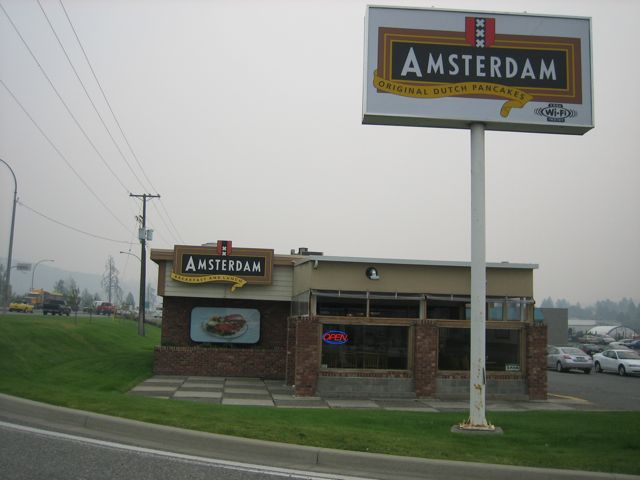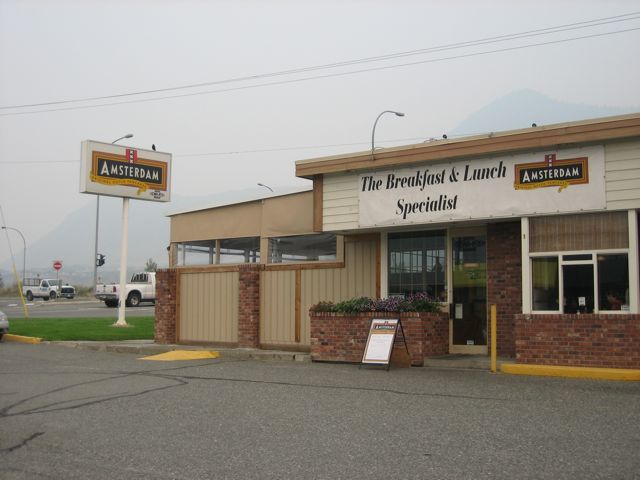 "Right now, 269 wildfires are burning in the province. Since April 1, crews around the province have responded to over 1,400 wildfires, of which 590 have been human-caused, 891 have been lightning-caused and 12 are still under investigation. To date, these fires have burned over 270,000 hectares." - Ministry of Forests and Range Provicial Wildfire Coordination Centre information bulletin
The Amsterdam Breakfast and Lunch is family run and owned. Yay! The staff were very welcoming and it seemed to be a popular place for locals to have breakfast.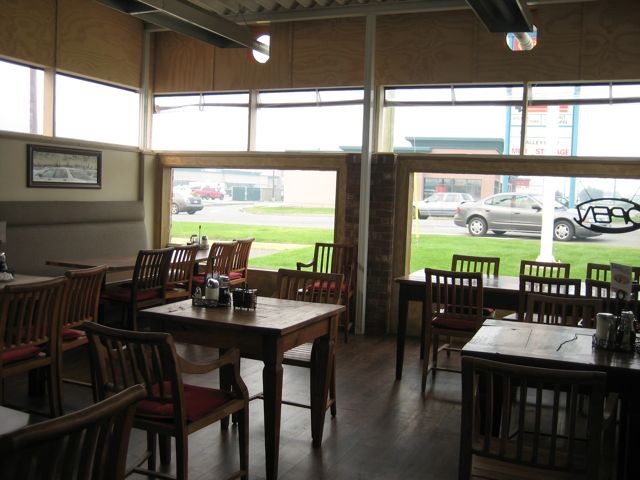 The main dining room was fairly full so we went a step up to their sun-room type room (??) I'm not sure how to describe it. The space reminds me of someones first home where things are all kinda mis matched and eclectic. Service was prompt. We quickly received menus, water and coffee and were left to peruse.
Breakfast Special: Strawberry and Blueberry Pannekoek ($9.99)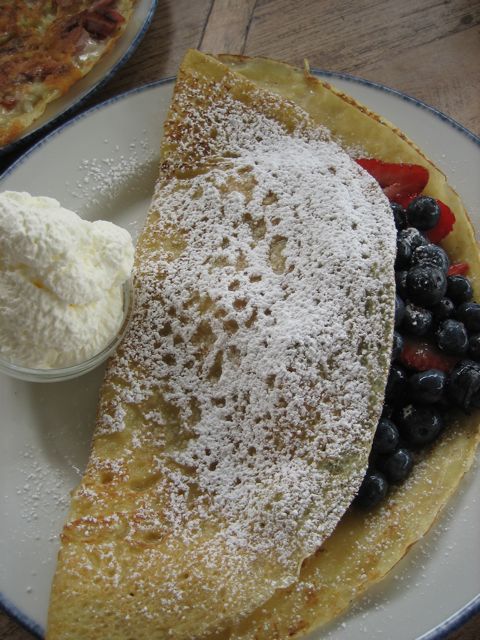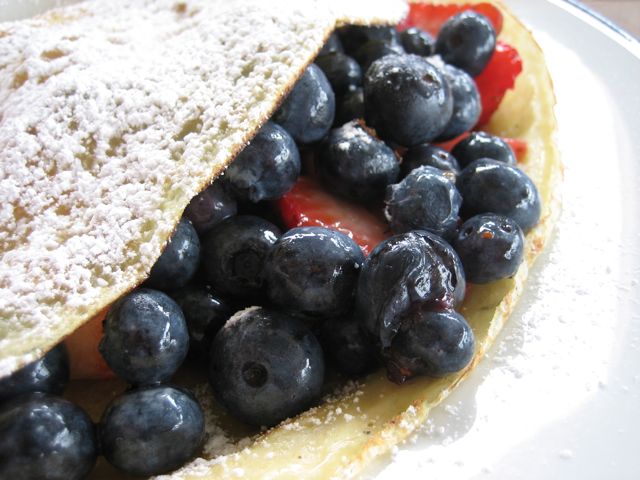 I rarely eat pancakes or waffles for breakfast. It's simply too early for something so sweet. But this was divine. The pancake itself was light and not sweet on it's own; but it had some sort of stroop to give it a sweetness. The fruit inside was wickedly fresh tasting (especially the blueberries) and plentiful.
Amsterdam Pannekoek ($11.99)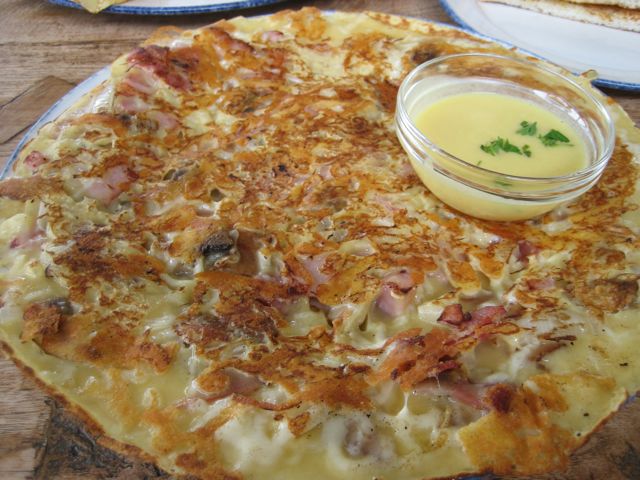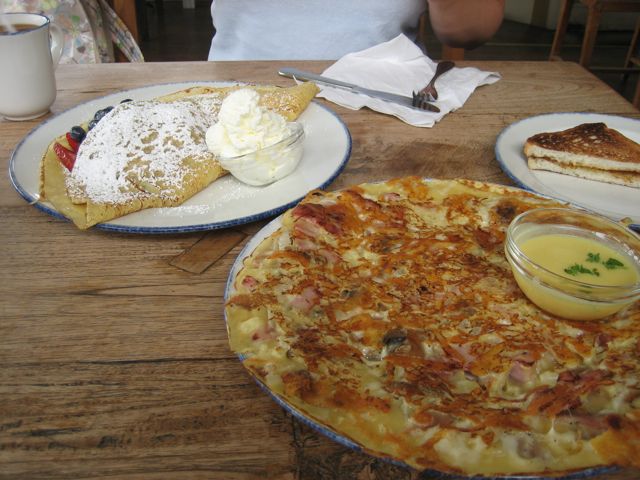 The savoury pancake was very filling and packed with ham, bacon, mushrooms, gouda cheese and a number of other things that escapes me right now. It was fantastically good. It came out hot and thick of ingredients. The ham and cheese gave it some seasoning. I enjoyed the fact that you could taste the individual fillings in each bite. No single flavour overwhelmed the other.
The coffee is really good here. It's rich. I don't normally comment about the coffee I have with breakfast (because it's usually pretty standard) but I must say I liked it enough to ask our server what kind it was. She didn't know the name just that it was European.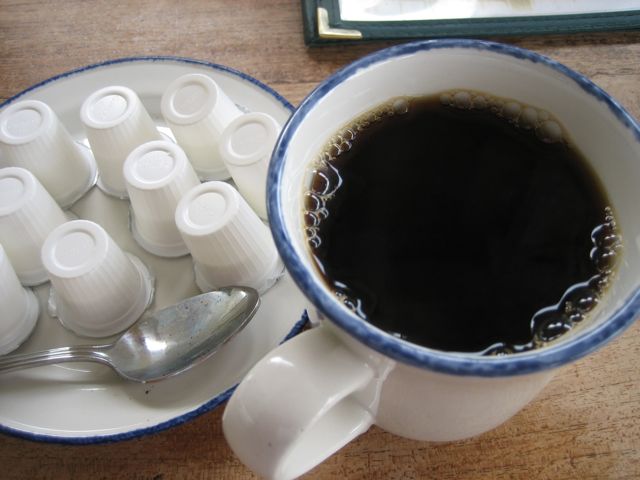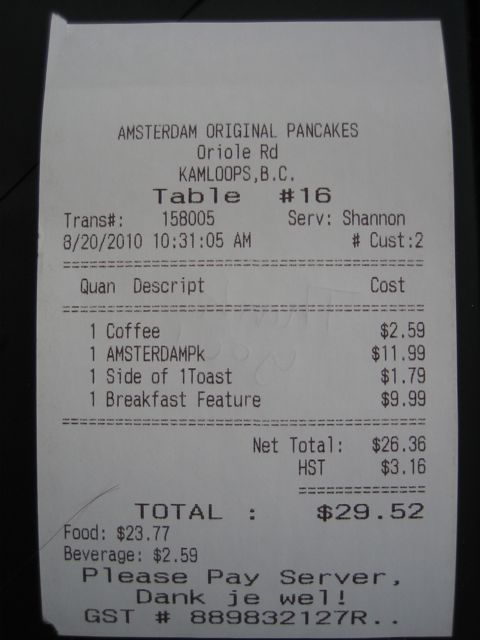 I absolutely enjoyed my time here at the Amsterdam Breakfast and Lunch. I can see myself going back and trying some of the other items on their menu. I am by no means an expert on pannekoek, but I do know a good brekkie.
Locations
Amsterdam Breakfast and Lunch Original Dutch Pancakes
#1-111 Oriole Road
Kamloops
,
BC
V2C 4N6
Canada