Yorkshire Gold Loose Tea - Kamloops, BC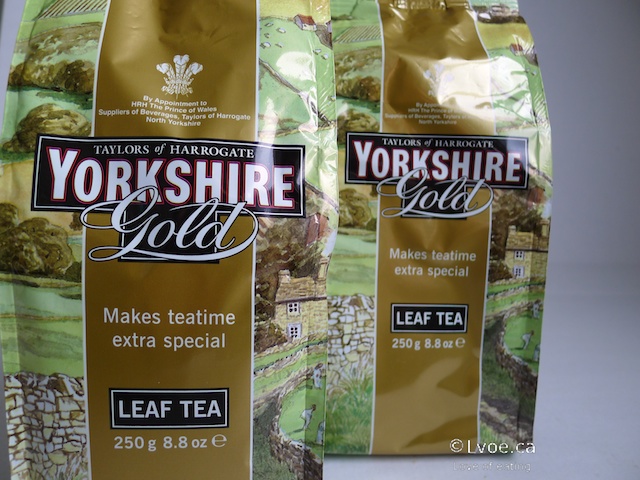 Attention British expats: hold on to your trousers, because this find almost blew mine off! After I posted about Yorkshire Gold teabags back in June, I received tons of great emails from many UK transplants (and a few Aussies too,) that were searching for their favourite tea in loose form.
No longer will we have to pay a premium (not to mention shipping charges) for loose Yorkshire Tea from online sources, or from Celtic Treasure Chest in Vancouver...because it's right here in London Drugs. And it's cheap!
Yorkshire Gold Loose Tea (sale $6.99 per 250g bag) (regular $8.99 per 250g)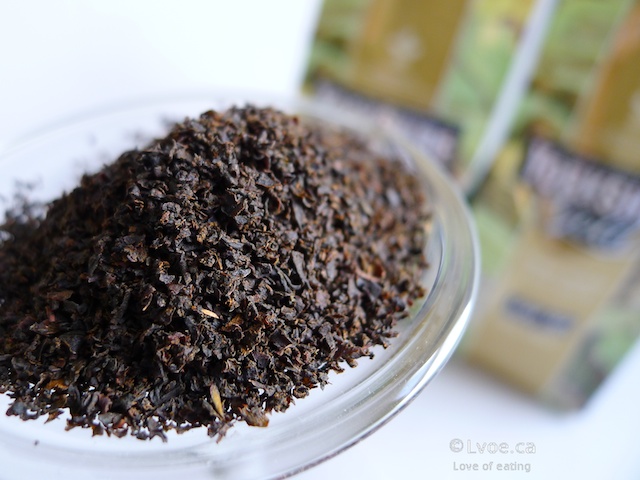 I'm in London Drugs today expecting to pick up another box of Yorkshire Gold teabags, when I eyeball these chubby little foil bags. I let out a silent squeal, arms extended, I hurry over. (Almost body-checking a tall business-suited gentleman into the flavoured coffee pod section.)
It's on sale to boot! (Fist pump.) Deep, rich and strong. It's nice to have the option of loose Yorkshire Gold hanging around in my tea cupboard for visitors. Loose is handy for folks who want to try this bold tea but might prefer to customize the strength.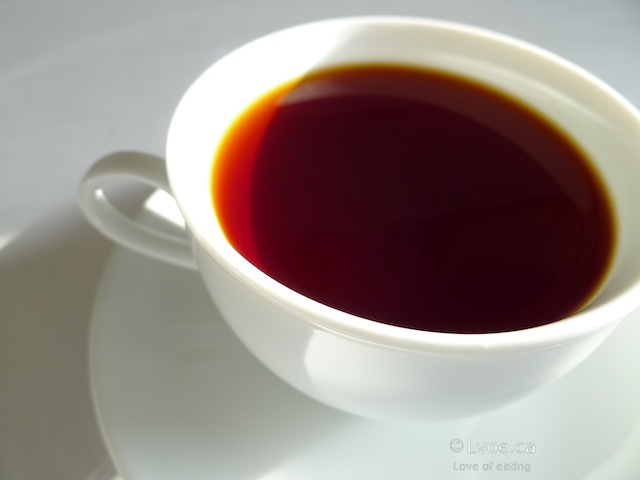 Now, I don't know if London Drugs carries the loose version all the time, because I don't see it here all the time. I'm standing in the tea aisle, and there are only four bags of Yorkshire Gold left on the shelf. I put two bags in my basket. Is this greedy?
I'd feel guilty if I took all four, and wiped out the current supply, and then told y'all about this great find.
"Hey everybody, I found a cheap and local source of loose Yorkshire Tea...but I bought them all, so there's none left. Mwaahhahha…"
That would be cruel. And cruelty doesn't really go hand and hand with the holiday season, does it?
Well ho, ho, ho, this still doesn't stop me from placing half of their supply in my basket.
Please, I've always connected more with Ebenezer, than with Bob.
If all the chubby foil bags are indeed gone from the shelves when you get there, keep in mind you can also order it online at London Drugs. Their sale price is more budget friendly than most other online sources.
I realize Yorkshire Gold is not every body's cup of tea. It's just too much for some, but for those that like their cuppa sweet n' creamy, Yorkshire Gold is pure gold.
Locations
Yorkshire Gold Tea can be found at London Drugs
Various locations
Canada