The Spot - Trail, BC
We decided to take a road trip this summer. We geocached our way through the Kootneys and found ourselves in small towns like Trail. I had not planned on blogging about any of our meals but I found two in particular that I felt needed to be shared.


**UPDATE 2014: New owners and now called the Hot Spot Diner**
**UPDATE August 2013: The Spot is up for sale.**
The Spot is a diner that is trying to bring back good honest diner food. They open their doors this past winter. We were geocaching through Trail and I spotted their revolving signage from the main road. We were staying in a B&B in nearby Rossland and I was determined that we must go to this diner before we continue with our trip. The next day we headed back down to The Spot.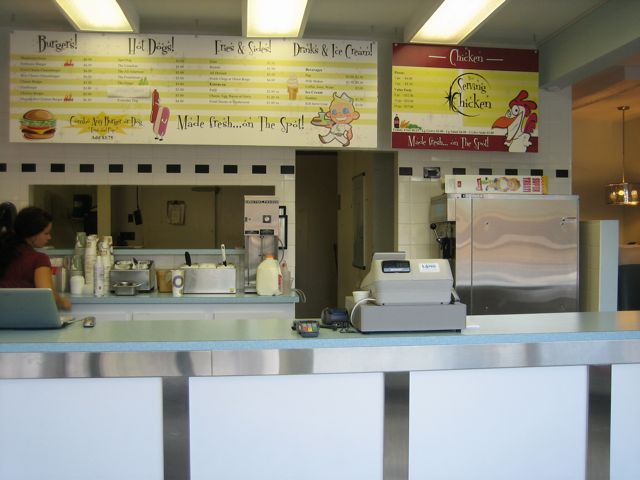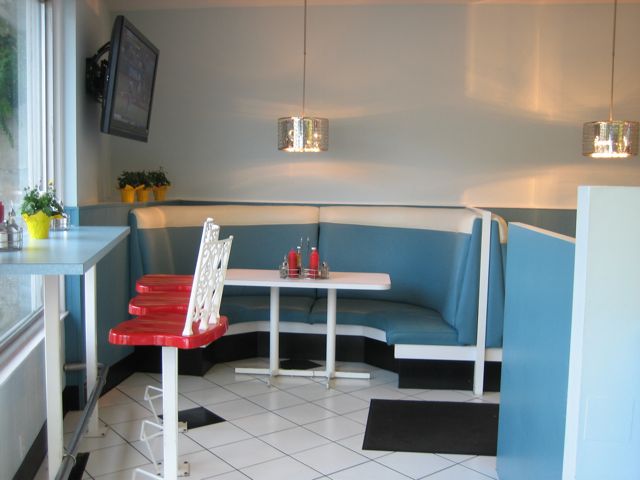 Contrary to the name, it's pretty spotless inside. The establishmet is still pretty fresh and new so only time will tell if they keep up the appearances.
9 Pieces of Homemade Fried Chicken ($22.00)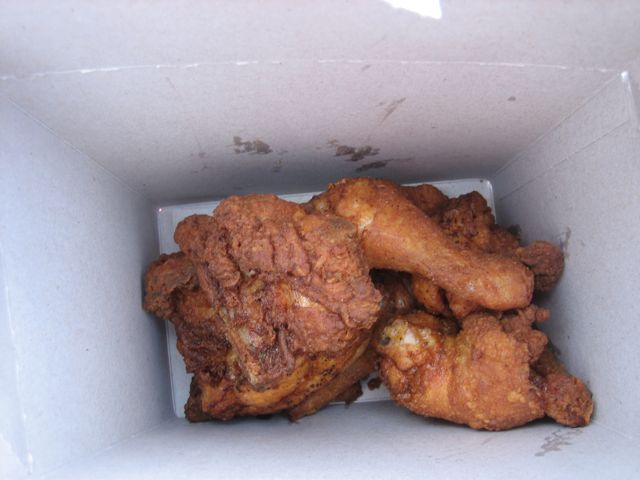 We definitely needed to try the fried chicken. I'm a sucker for whatever is advertised on the revolving sign. Apparently it's a family recipe and the pieces are brined for 24 hours. The chicken was so very moist inside; yet the skin was fantastically crisp. The only other diner chicken I could compare it to is say, Popeyes extra spicy chicken (at the Renton, WA location.) I haven't come across the combination of good crispy skin and juicy moist cooked chicken that came close to Popeyes until now. I like it far better because 1. It's Canadian. 2. It's privately owned non-chain restaurant. 3. They use local ingredients. The chicken was well seasoned throughout the meat, and not just on the skin.
Firehouse Burger ($6.50)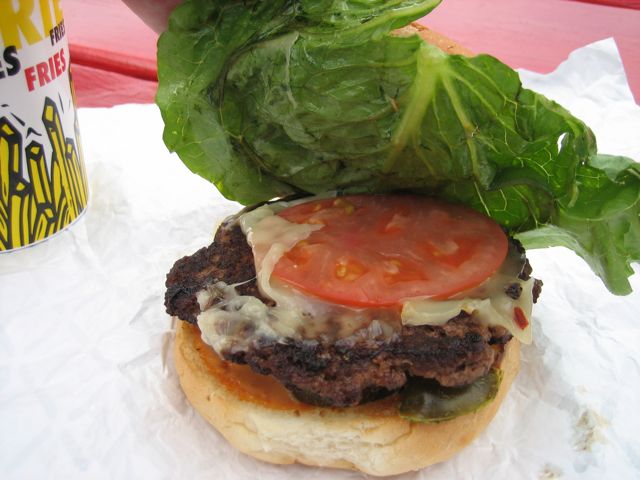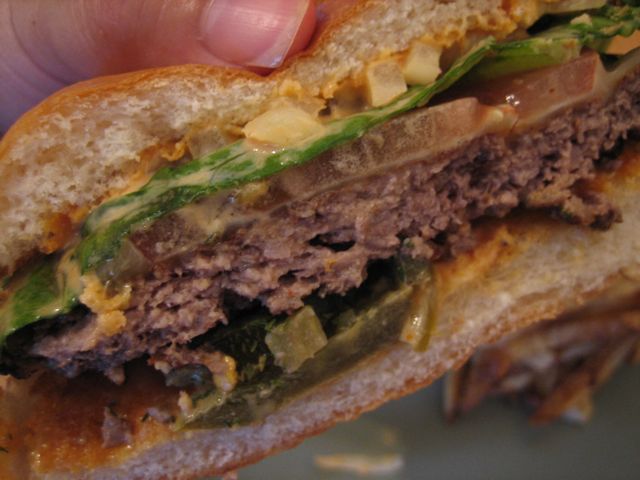 It was a burger joint so of course a burger had to be in the order. I have ordered spicy burgers at other burger places in the past... I'm not sure if my taste-buds are just burned out from so much sriracha sauce in my life, but the "spicy" was never spicy in these past burgers. Here the Firehouse burger had a definitive kick to it. And it wasn't just slapping some jalepenos on as a topping. It was spicy all the way through without hiding the meatiness of the patty. Well done.
Fries ($2.50)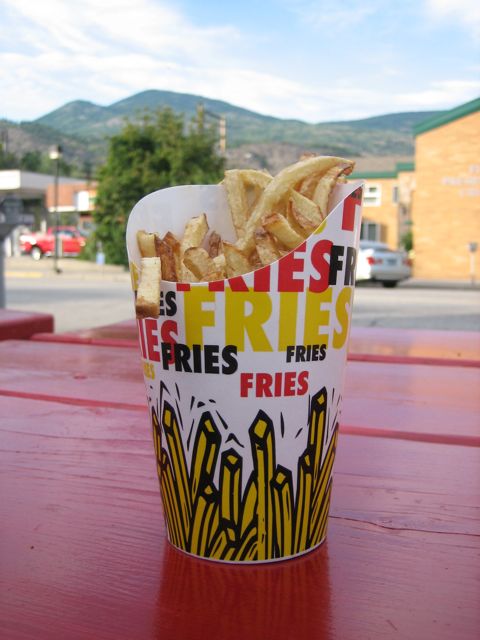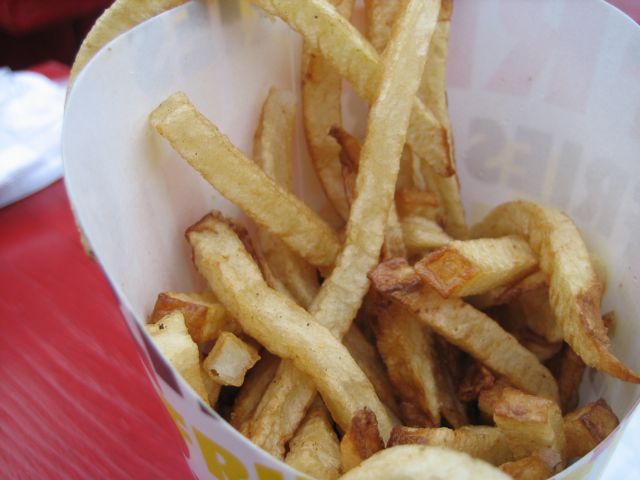 Alright, I admire the fact that they are doing their own fries. I love places that cut their own fries. However, these were limp and soggy. The potatoey aroma and taste was nice and strong from the spuds, but something needs to be done about these flacid fries.
Chocolate and Peanut Butter Milkshake ($4.50)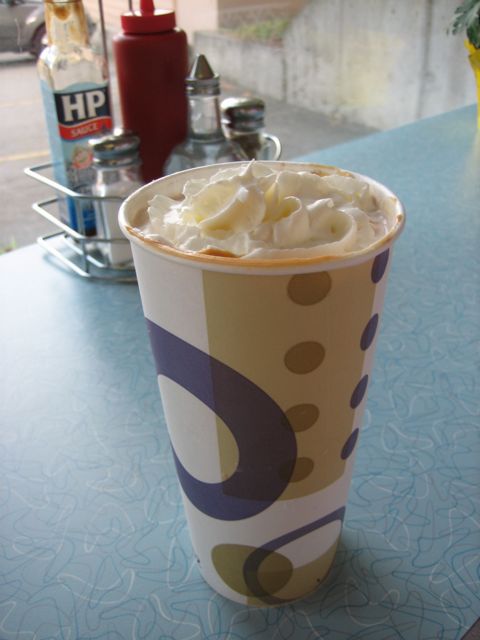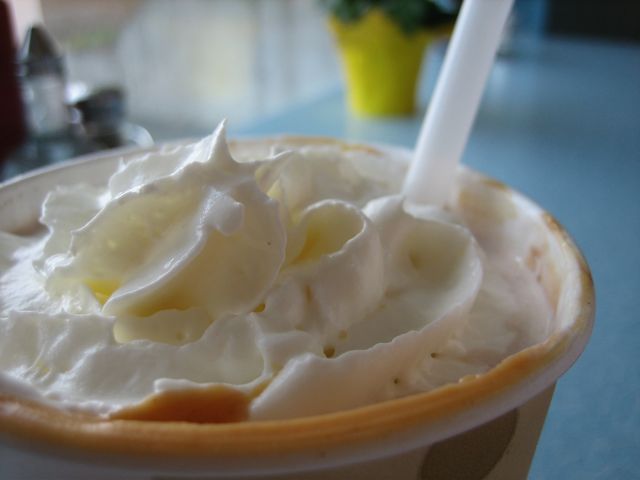 I can't stand peanut butter. When I was in elementary school I would physically gag when I caught a whiff of some kid's PB&J sandwich. That smell, coupled with the fact that the white-breaded-sandwich would often bear a crater in the middle of it from the crush of the Red Delicious apple that accompanied the paper bag meal, just left me traumatized. To this day the smell of peanut butter (especially with jam) makes me want to hurl my cookies. Now having said that...Good lord. This is faboo!
The shake was not my idea to order (why on earth would it be, after a background story like that??) But thank goodness we got it because this was my favourite item. It was thick, sweet and creamy. As I deliriously ate it down I could scrape off the smears of peanut butter on the sides of the cup. Love it.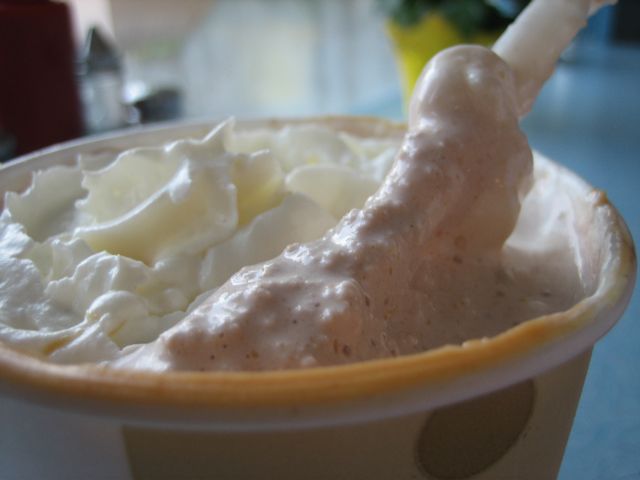 One of the owners came out to see what the hell we were doing taking pictures of our food. She also revealed to us that it was her son's idea to have a choco peanut butter shake on the menu. That child deserves a raise in his allowance!
If I lived in Trail I would be patronizing the Spot as a regular stop. This relatively new diner is showing so much potential, hopefully it will survive.

Location
The Spot
1166 Pine Avenue
Trail
,
BC
Canada