Victoria Oriental Restaurant: Dim Sum - Kamloops, BC
I've been watching the renovations of this DDE since Spring. It was a dodgy looking place for a while, and then all of a sudden there was sprucing up going on. I thought it was just getting a face lift on the outside and I totally expected it to still be dodgy on the inside...I was so wrong.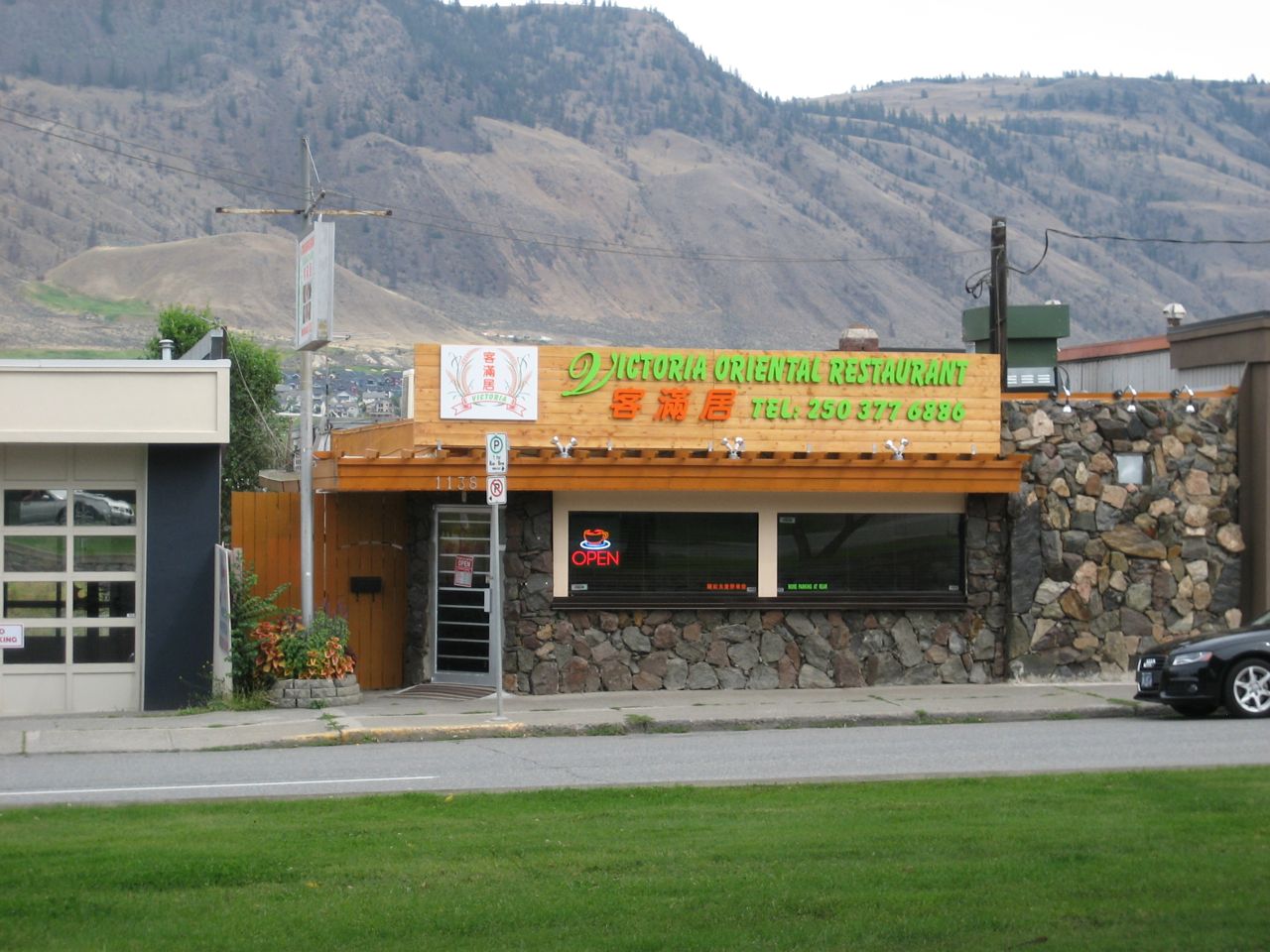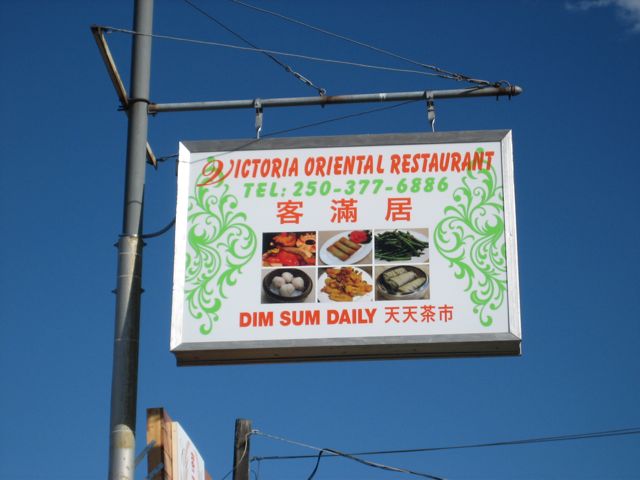 I happen to be needing some take out and I decided to check this place out before doing a more serious "eat-in." It has been gutted and remodelled inside and out. A welcome surprise.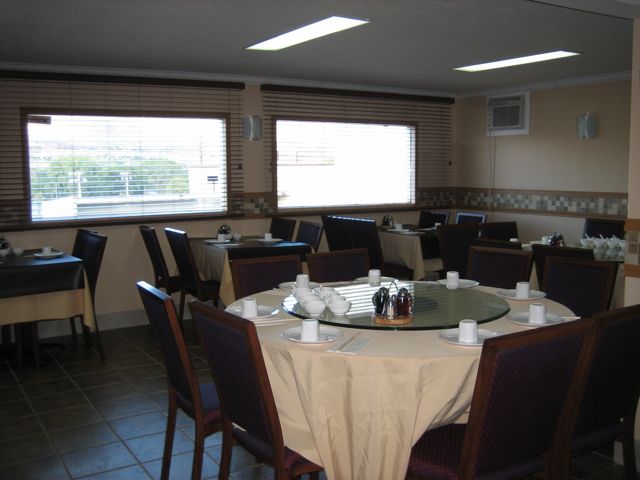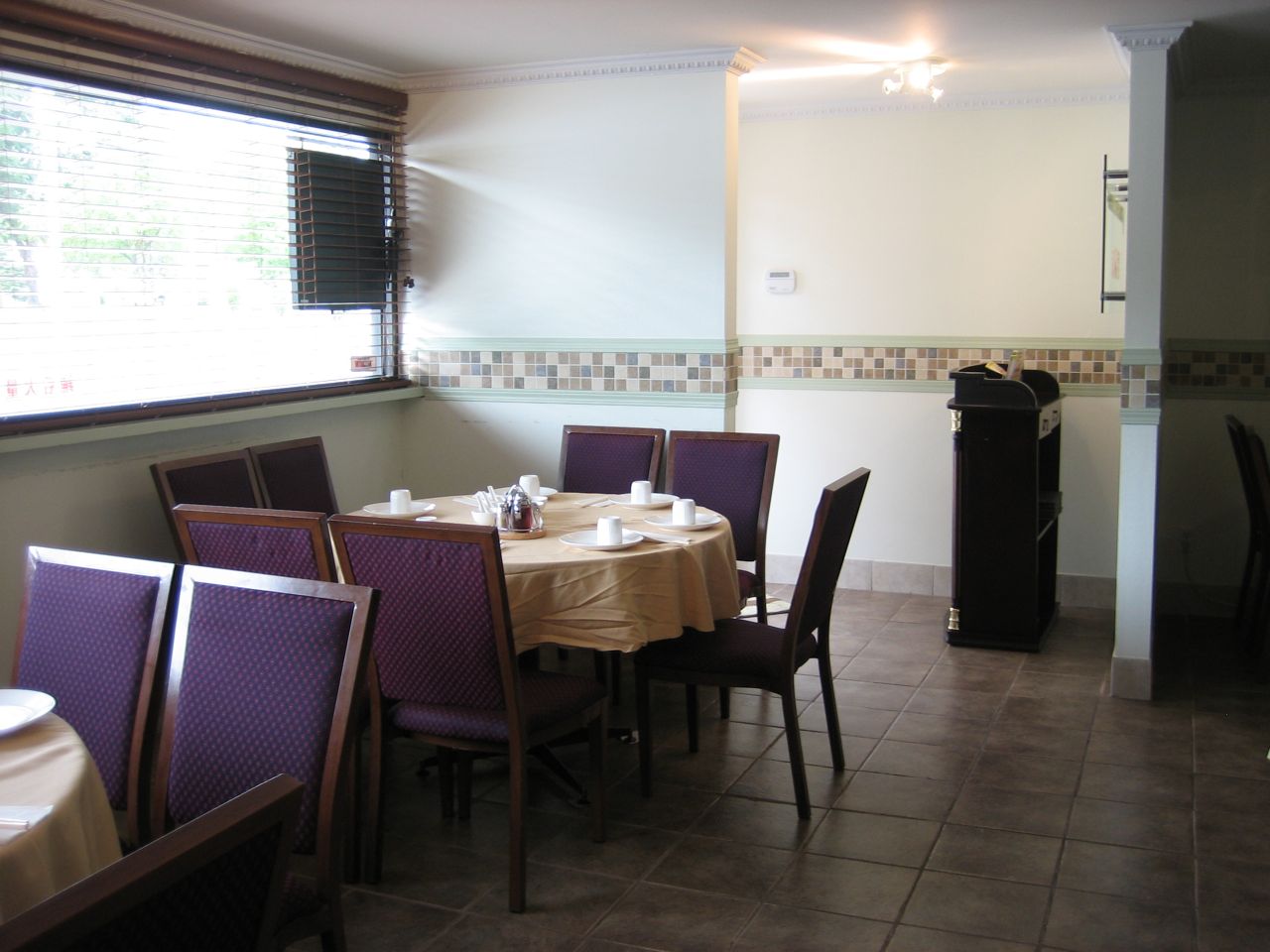 I discovered they offered dim sum. Wow, dim sum could be a risky venture in a place like Kamloops. I knew then I needed to return here very soon with my dim sum posse to put their siu mai to the test. What if Kamloops had a dim sum contender?? I grilled the front end staff about whether or not their dim sum items are made fresh in-house or pre-made and frozen. She claimed they were made fresh, so I was intrigued. I looked through their dim sum menu, it was small but the usual suspects were there. I'm actually glad to see they don't have a large dim sum menu because I can't see them having enough turn over of certain items to keep it fresh.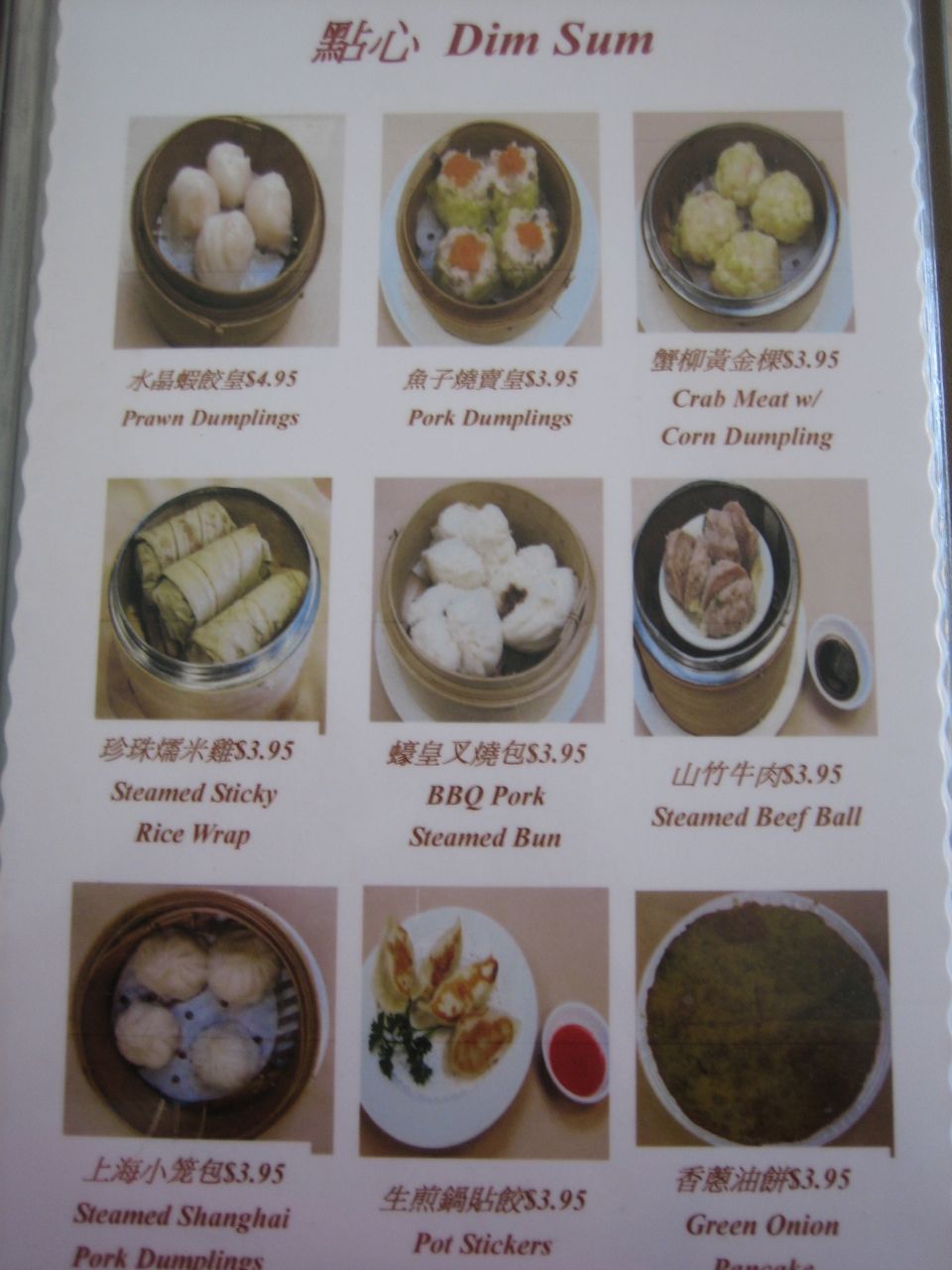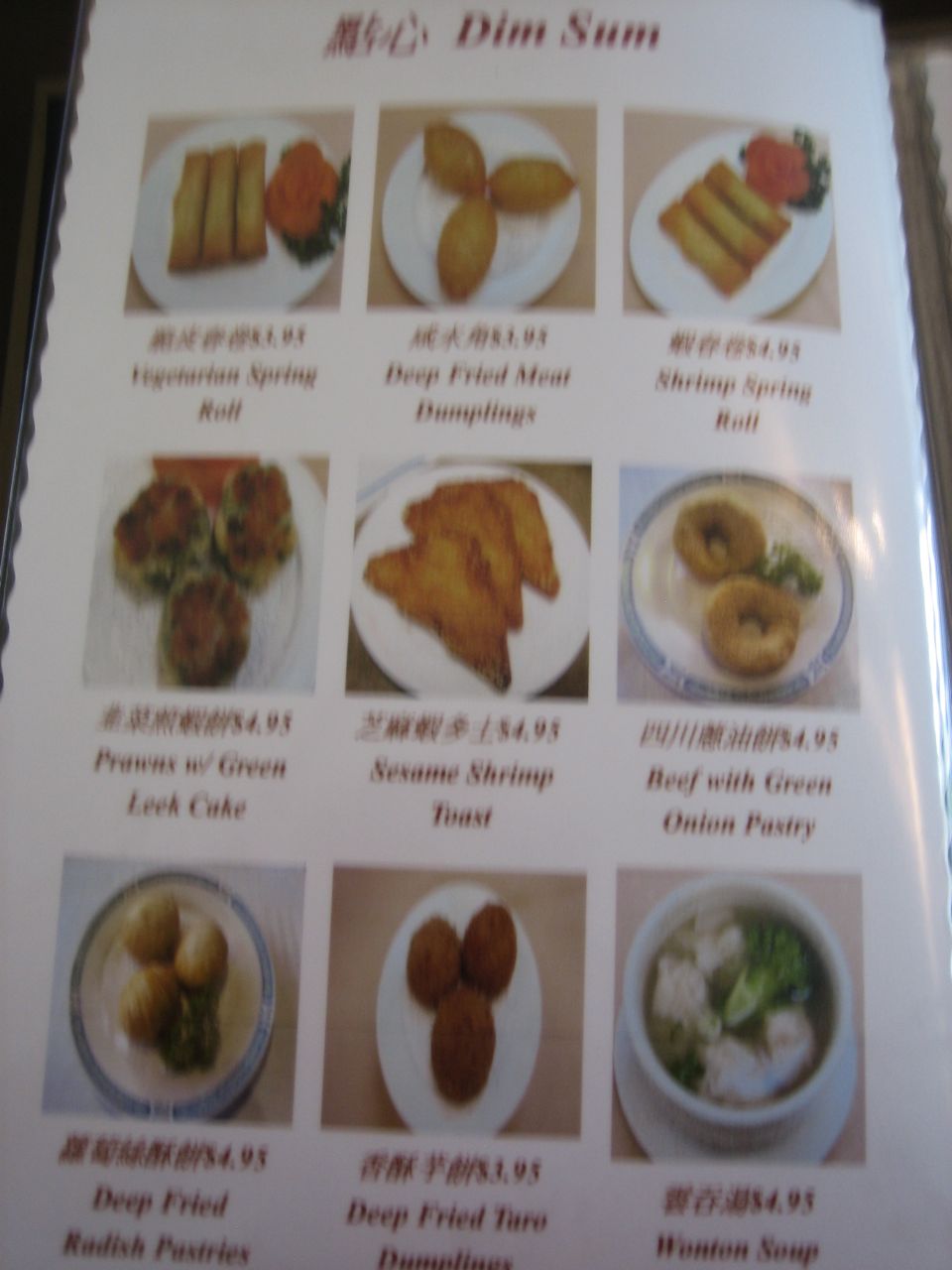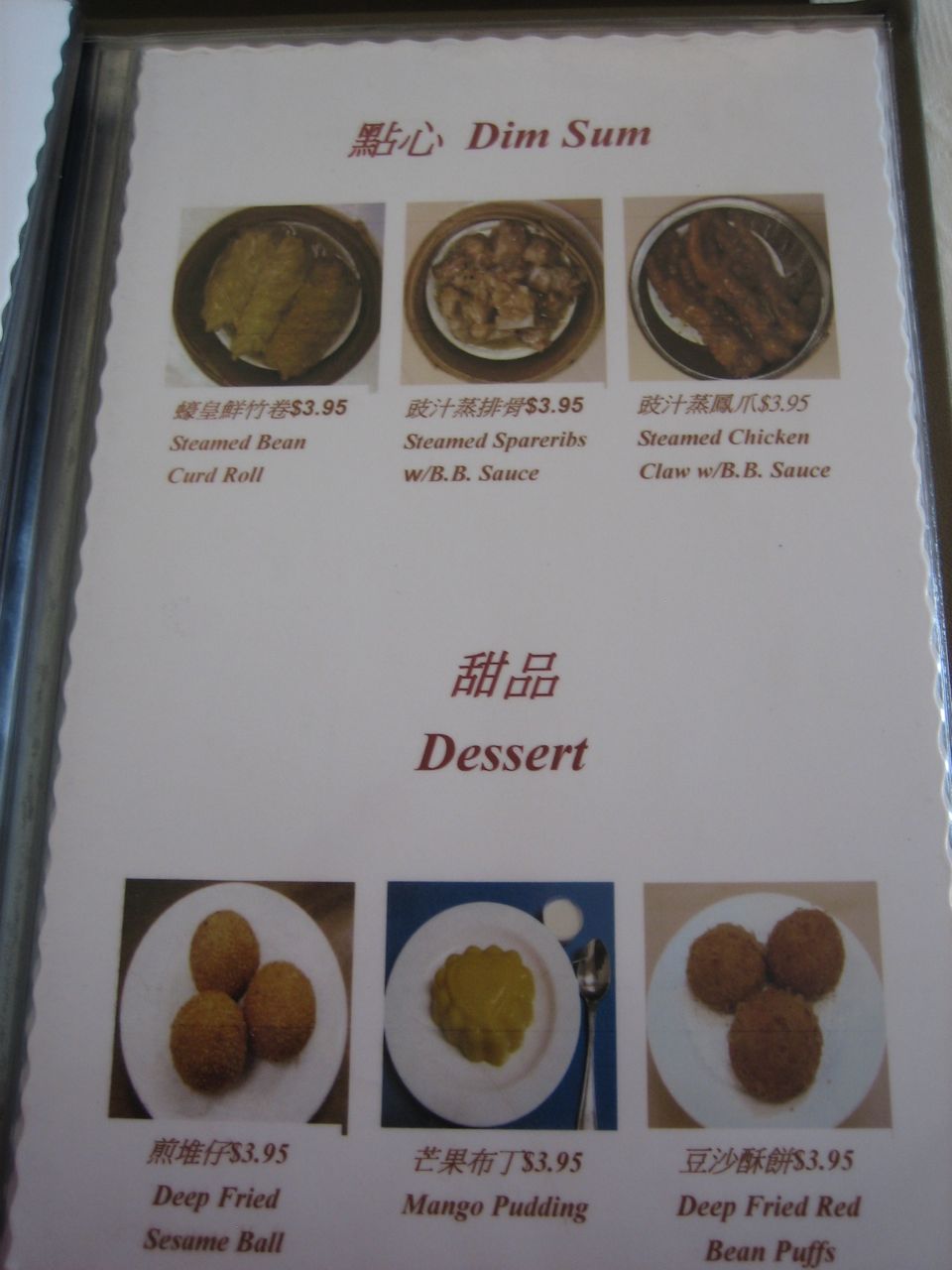 Alright, today was the day. I came back 5 days later, on a Sunday. We headed inside to experience what Kamloops dim sum had to offer. We usually go for dim sum in Richmond, but that's a long drive now. I was very excited to try Kamloops dim sum.
Firstly, the ordering is done a-la-carte style via a check-off menu. Thanks god! This usually results in freshly prepared items as your pickings are cooked when ordered. Dear Kamloops: to save others from the fontrum; refrain from asking, "Where are the dim sum carts?" Those went out with the 80's. Use the convenient picture menu if you "want to know what it looks like."
Ha Gow - Prawn Dumpling* ($4.95)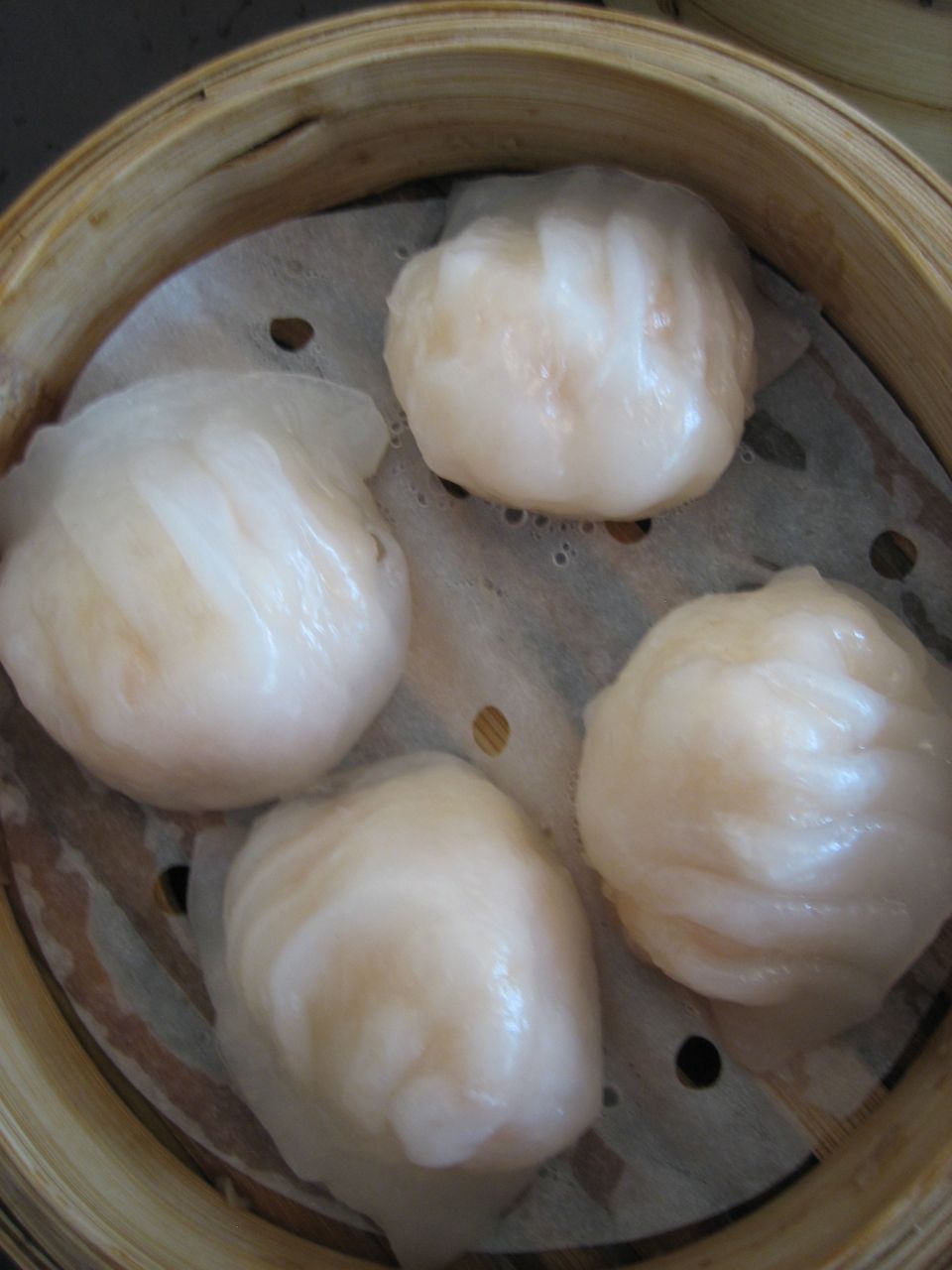 As I've mentioned before ha gow and sui mai are a dim sum restaurant's benchmarks for assessment. A dim sum place needs to execute these two dishes well to avoid disgrace. Ideally, the skin on ha gow should be thin and translucent. The skin here was thick and sticky. Bummer. The filling was decent. They use full crunchy prawns with little to no filler products. Well done. I can forgive the thick skin this time, since the prawns inside were on par with decent ha gow on the coast. Victoria Oriental will need to work on the wrapper.
Sui Mai - Pork Dumpling* ($3.95)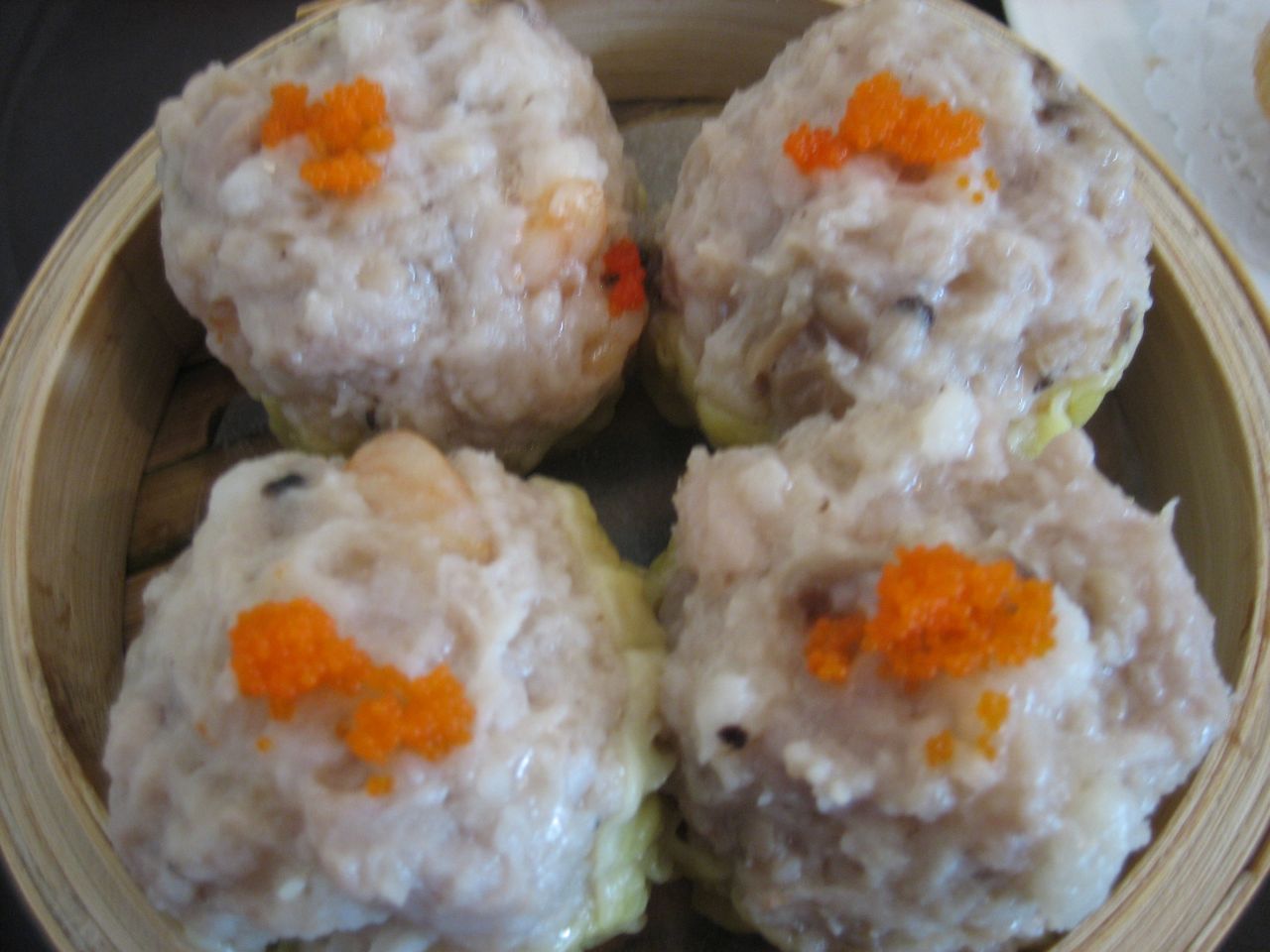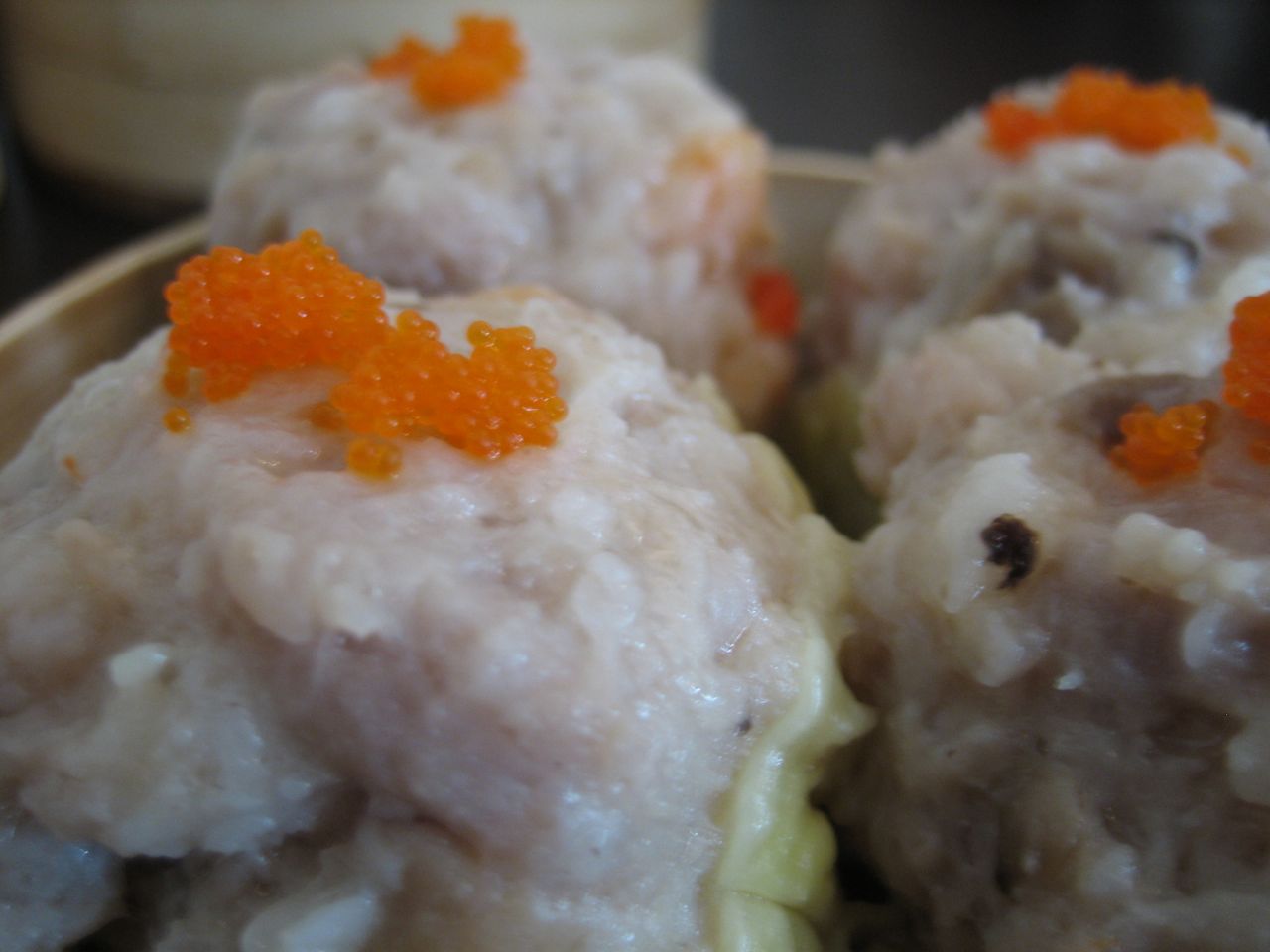 Now look at these sui mai. I gave these the "questionable eye" when the dish hit the table. Filling bulging over out of the wrapper; they were huge but they looked a fright. Messy. However, the taste and texture was right on. The pork felt like it was chopped with two cleavers instead of just ground up. What ever the case, they got the texture down right. Inside the morsel, it was very generous with the shrimp. Whole shrimp was use instead of just pieces of shrimp. Excellent. They also didn't skimp on the use chinese mushrooms of which I am a fan. This may be an acquired taste for some, as it has an aroma that may not be popular with the sweet n' sour masses.
Ham Sui Gok - Deep Fried Meat Dumpling* ($3.95)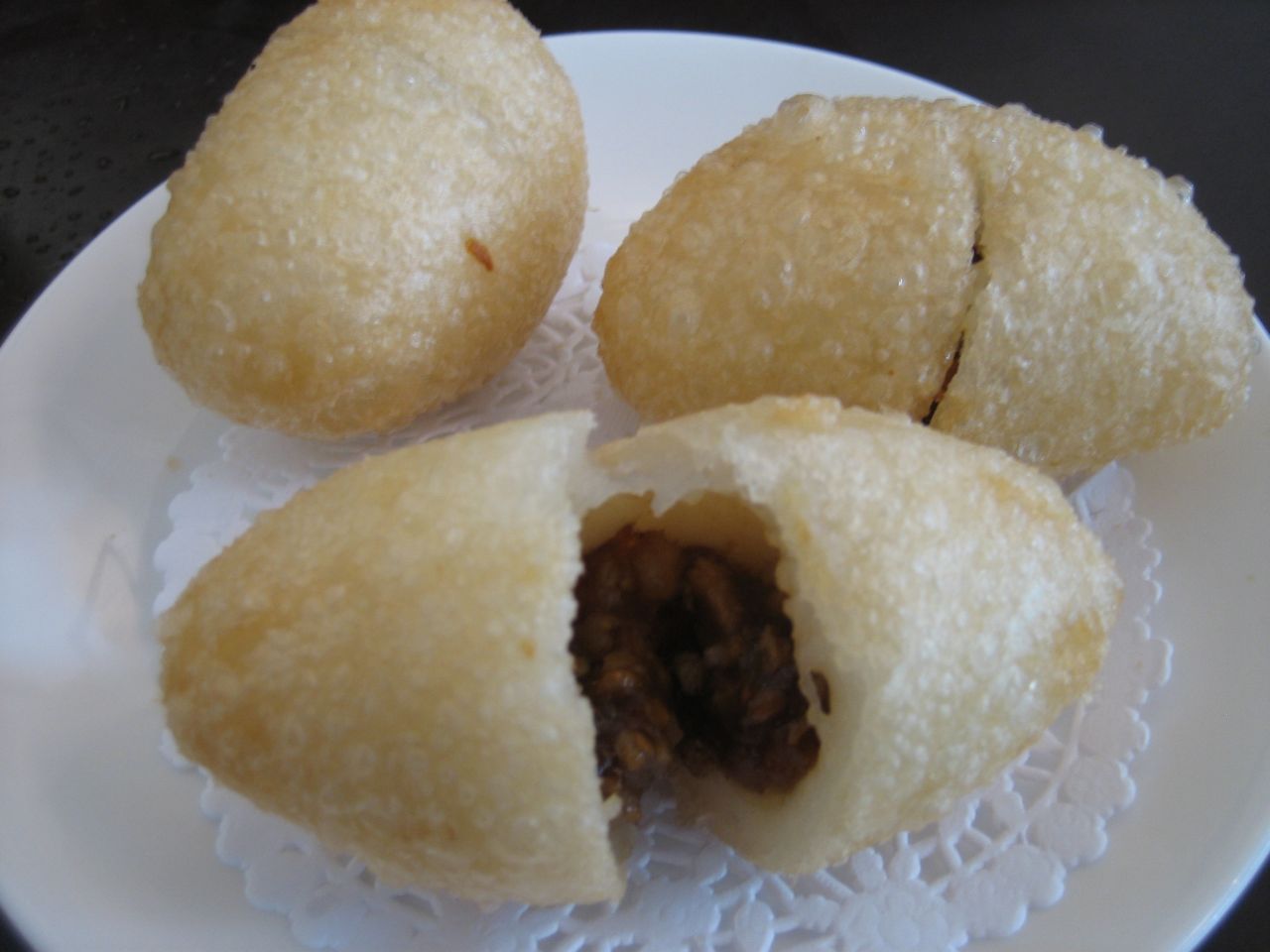 Nicely fried. The sweet glutinous rice flour skin was crispy and not greasy. It was a tad thick for my liking however. The little scoop of meat filling was the perfect amount,these aren't meant to be packed solid with filling, just enough to balance out the sweetness of the outside.
*why is everything described as a dumpling???
Jeen Dui - Deep Fried Sesame Ball ($3.95)


These were again nicely fried. Crisp but not greasy with a little dollop of red bean inside. Great toasted sesame flavour. Not bad at all.
Phoenix Claws ($3.95)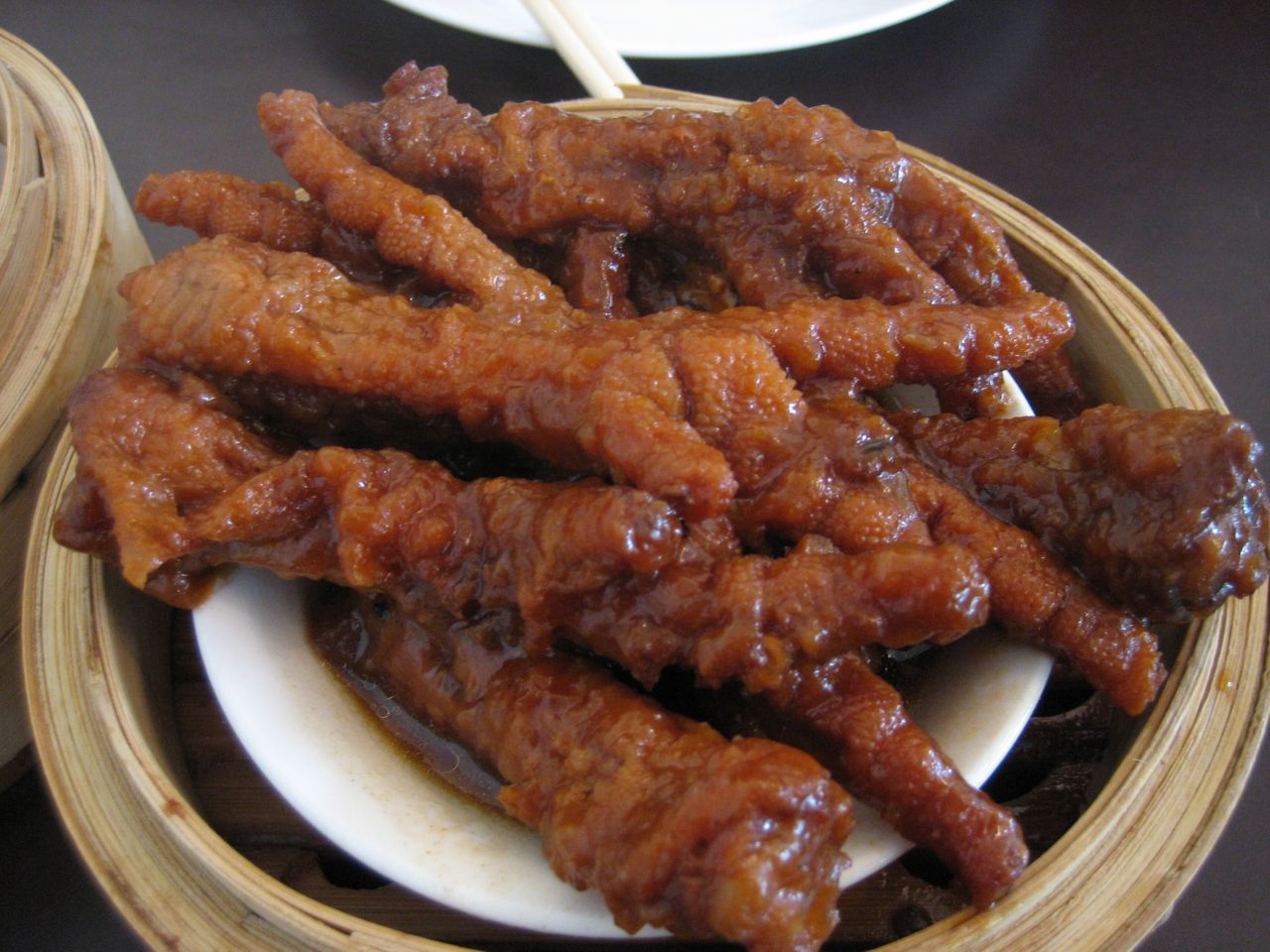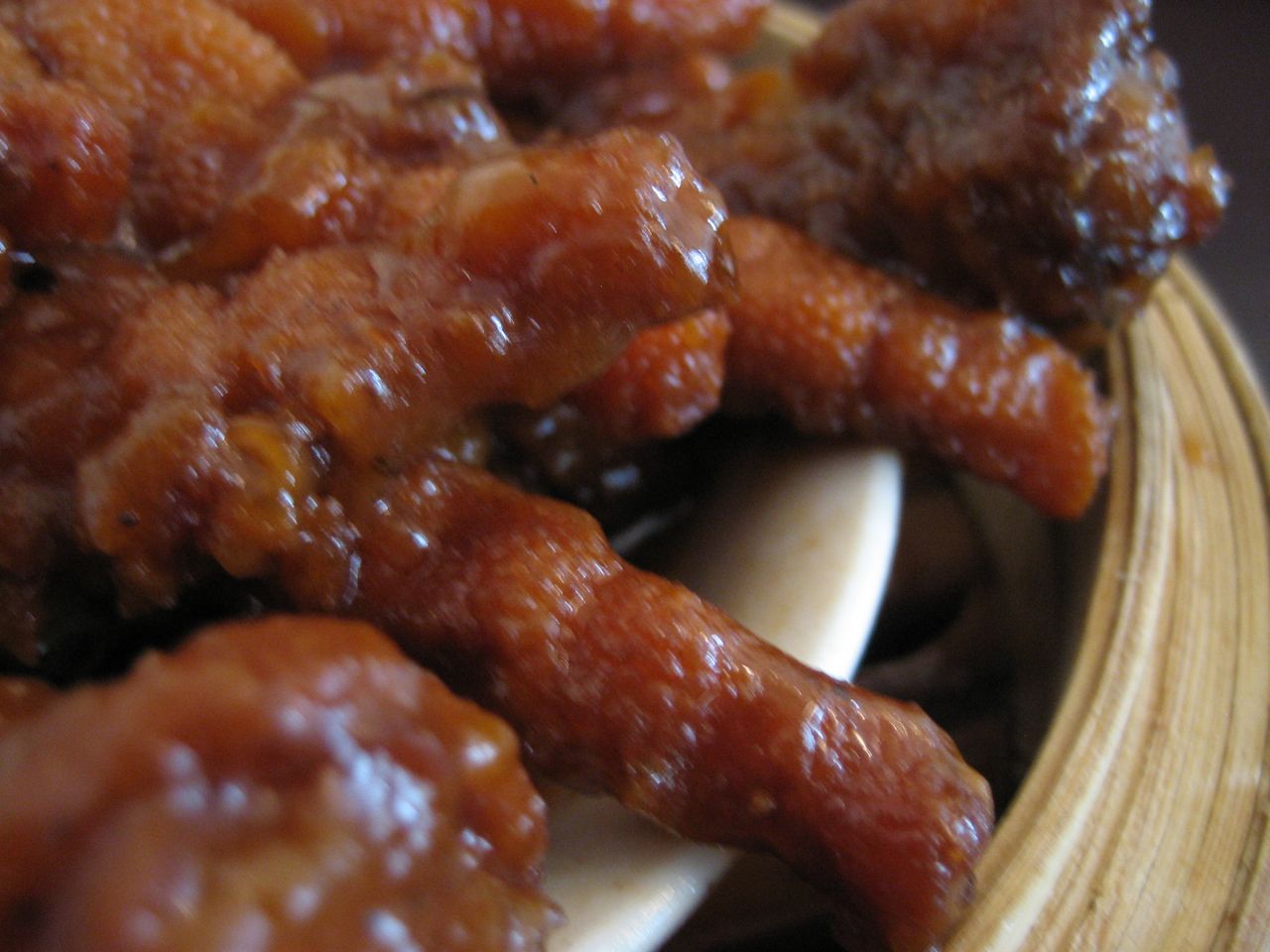 I love chicken feet. Who doesn't?? Well, let me clarify I love chicken feet prepared this way. I'm glad Victoria Oriental decided to put this on the menu. There are so many saucey variations to this dish. It's all in the sauce... and their sauce was good. The liquid was a little thin in viscosity but still well seasoned. I also noticed that they serve all claw pieces! Those who regularly eat Phoenix Claws at dim sum know that sometimes you get those forearm-like pieces that doesn't provide as much chewy, tendony goodness as the claw. Victoria Oriental does a solid foong jaow.
Steamed Beef Ball ($3.95)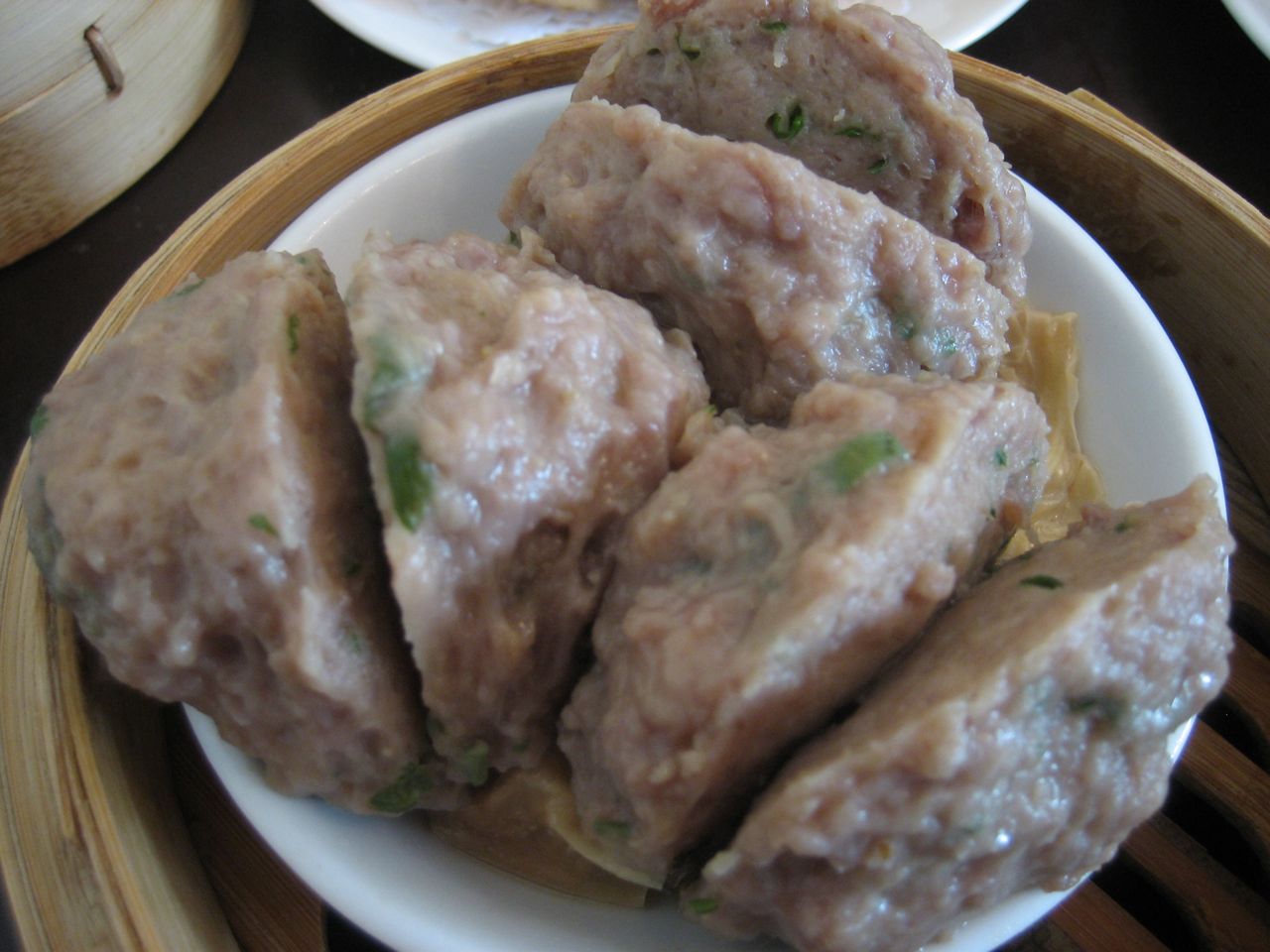 This was good. The meat was springy and smooth if that makes any sense. It didn't have that dreaded too much baking soda issue. I don't normally order this dish, but it's favourite among one of us at the table.
I noticed they do not offer Cheung Fun (steamed rice rolls.) I was hankering for some shrimp cheung fun on this day, but that's alright because the dishes we had were good taste wise, and to find an acceptable dim sum place in Kamloops was more than I expected. I will be back to check out their leather jacket fish with maggi sauce.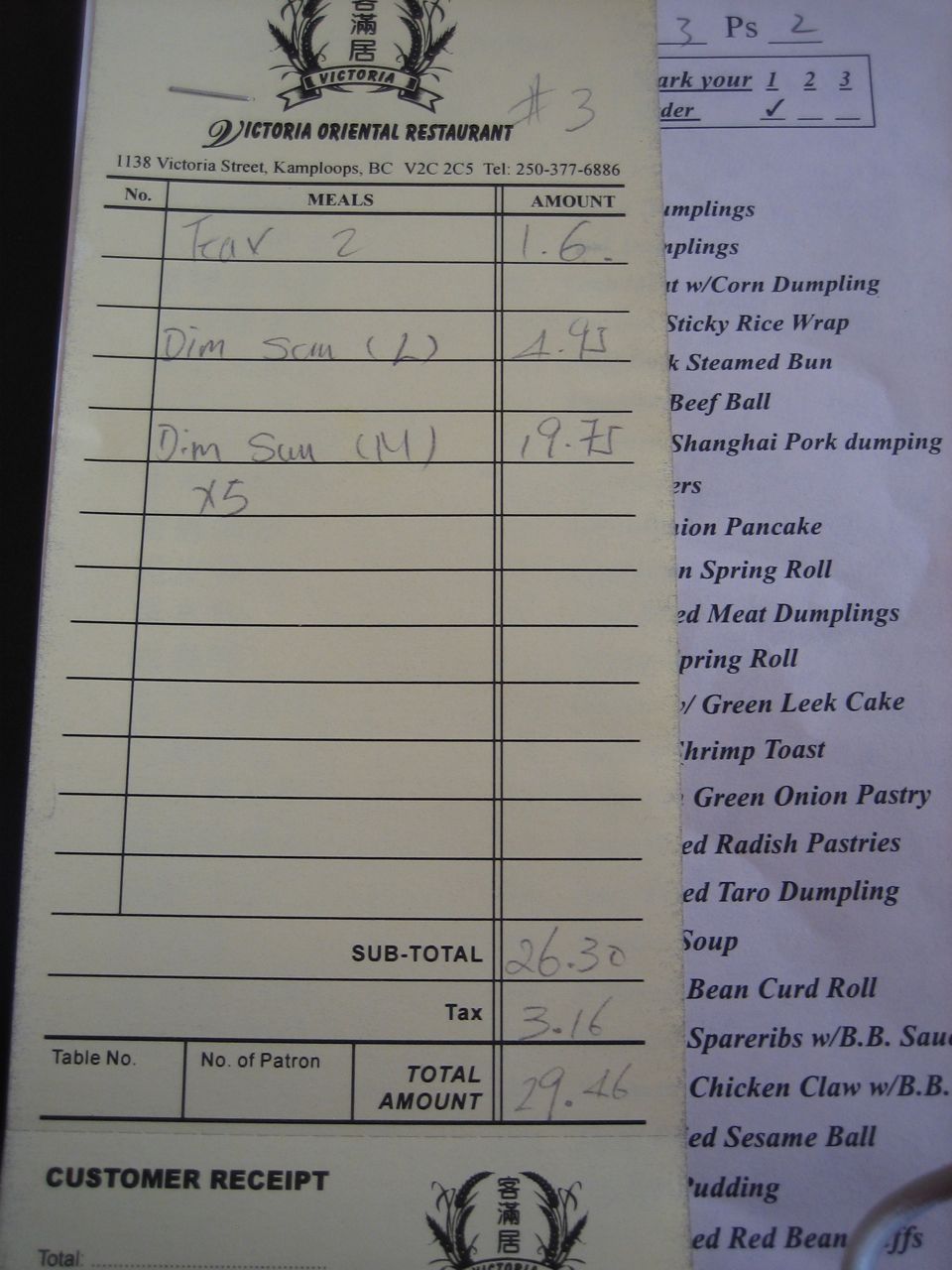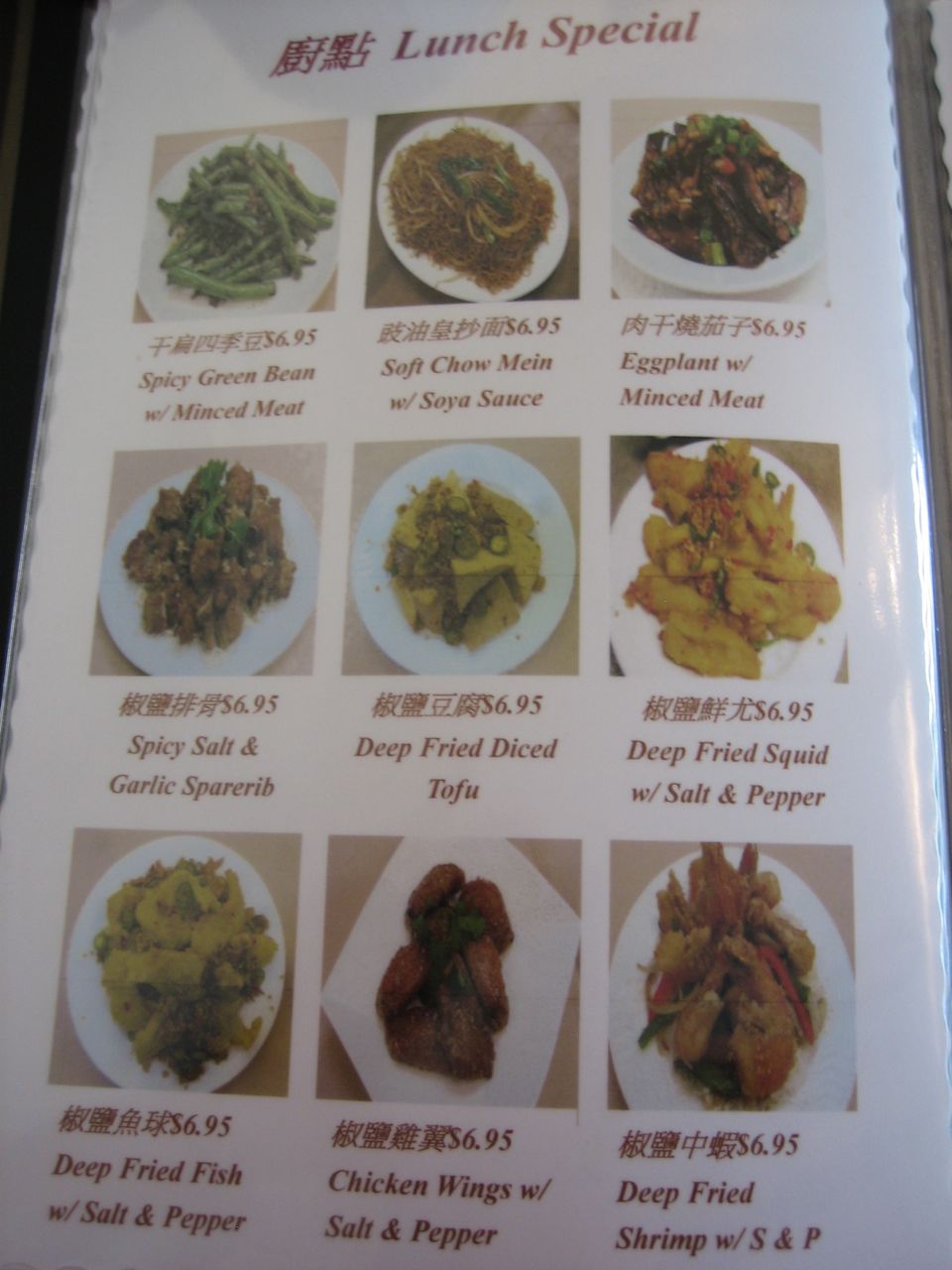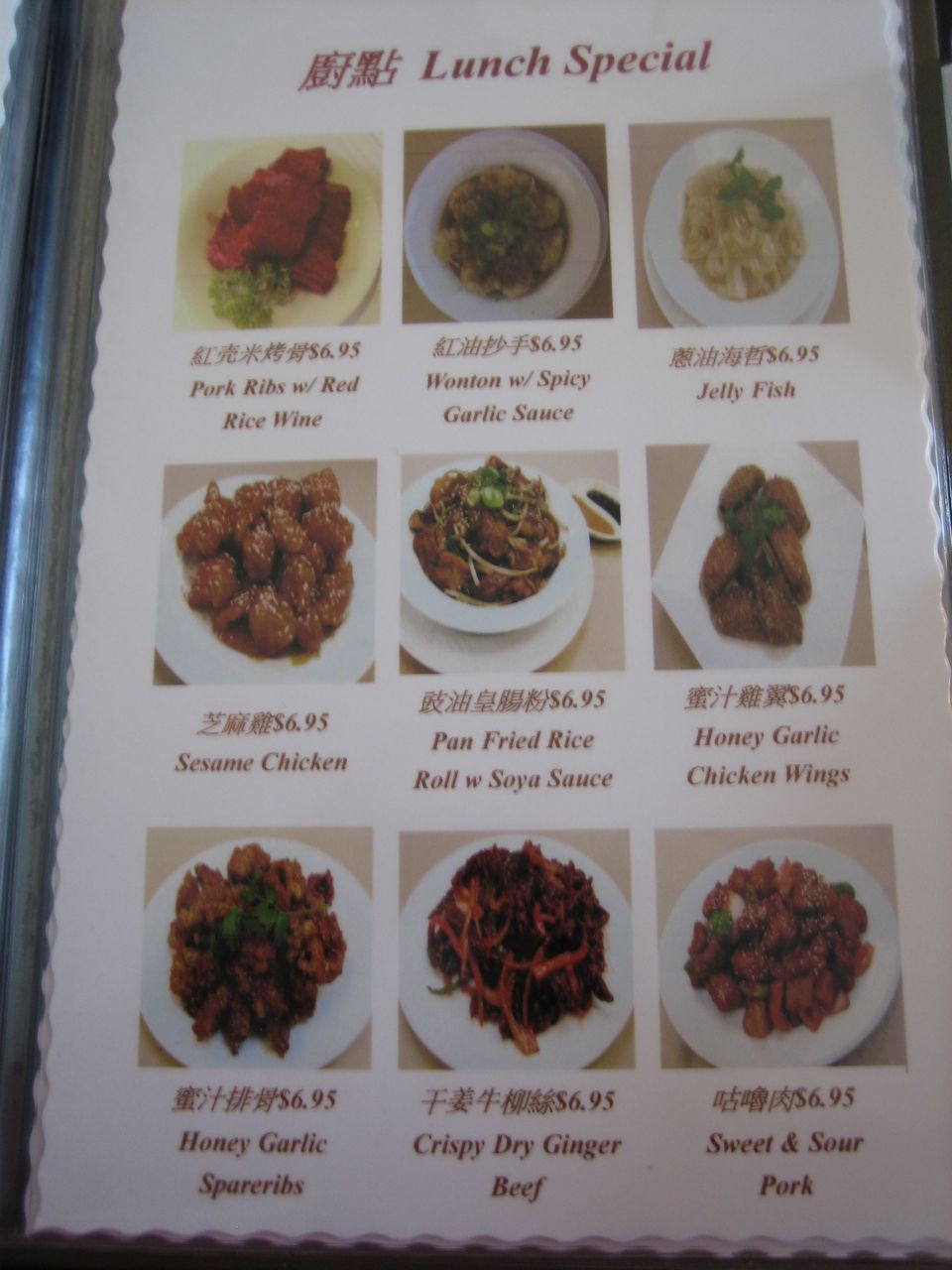 The taste of the dim sum at Victoria Oriental Restaurant is pretty authentic. I hope demand for authentic taste doesn't wane as they could easily go down hill if they try to appeal to the tastbuds of the masses. I am very excited for this restaurant. I'm also glad I don't have to make the drive to Richmond every time I need a dim sum fix.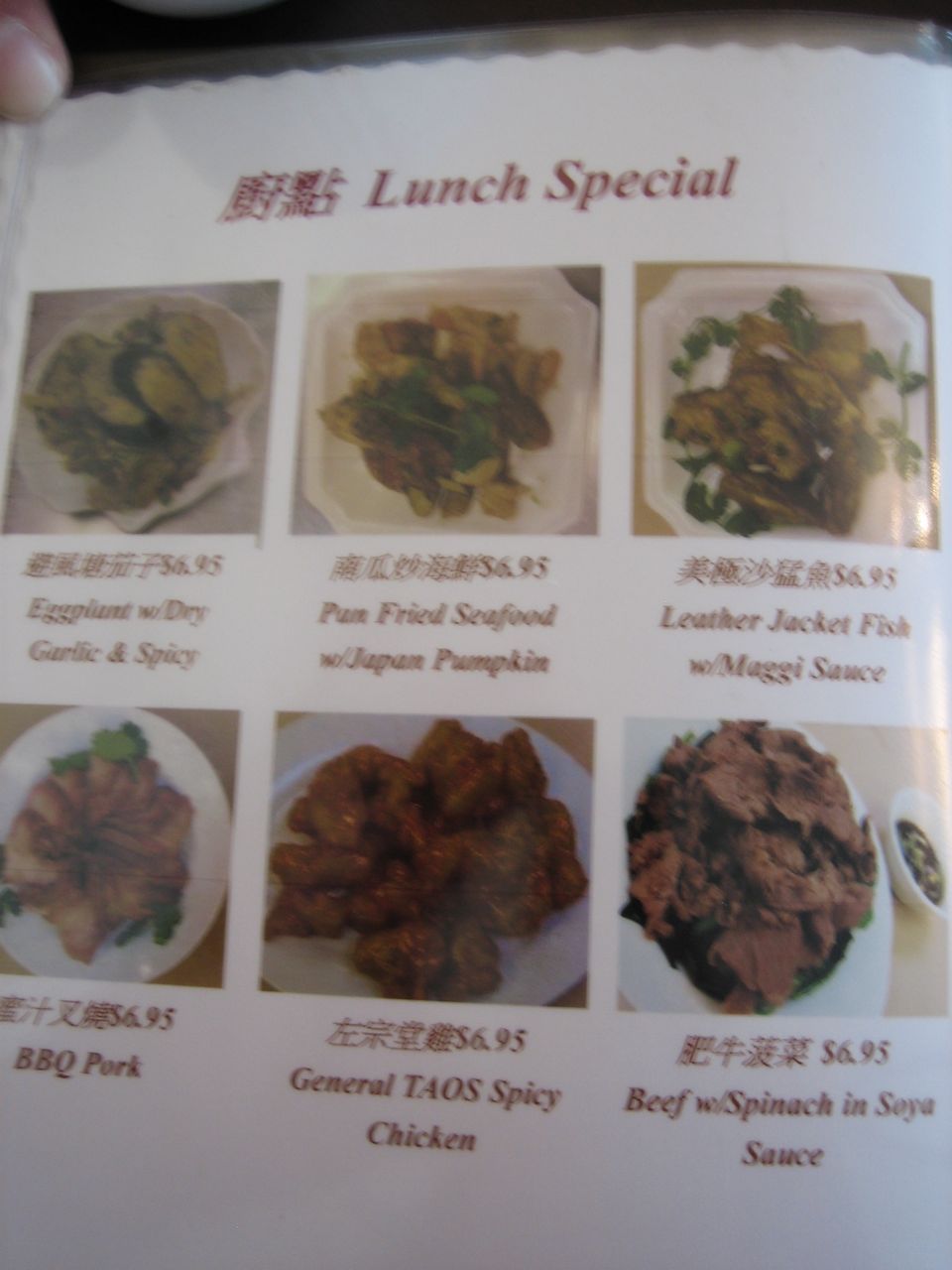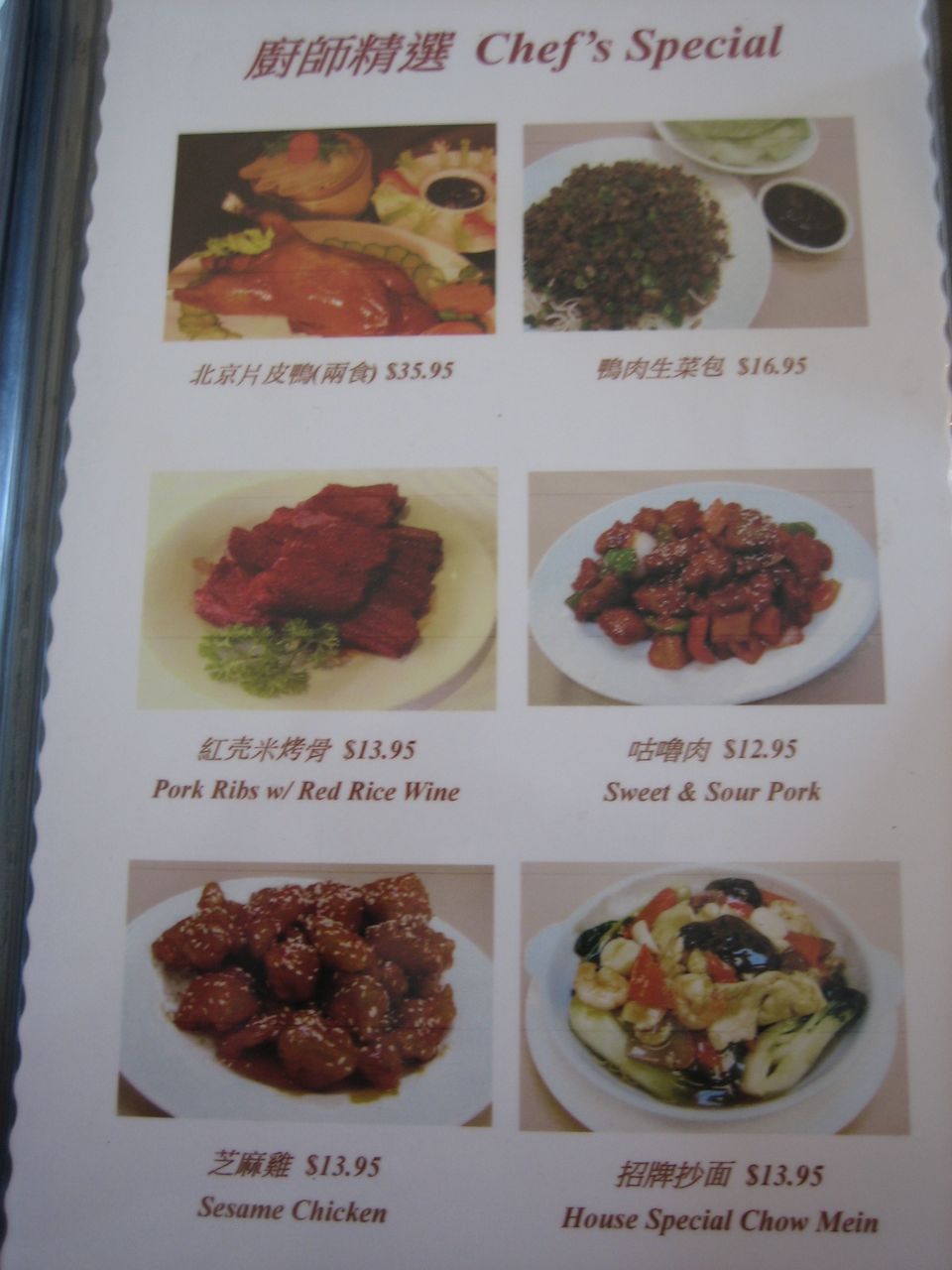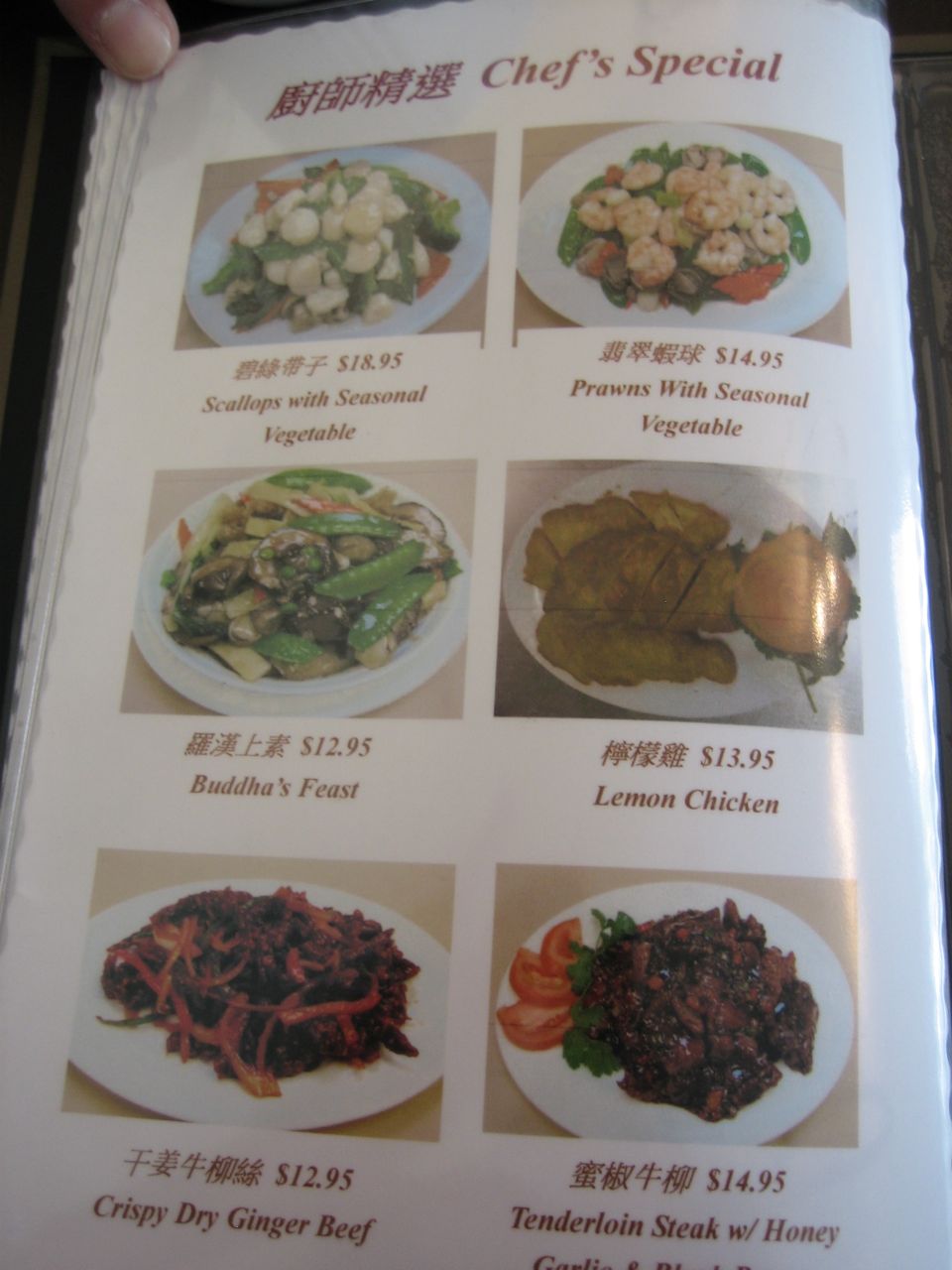 Location
Victoria Oriental Restaurant
1138 Victoria Street
Kamloops
,
BC
V2C 2C5
Canada