Fisherman's Market - Kamloops, BC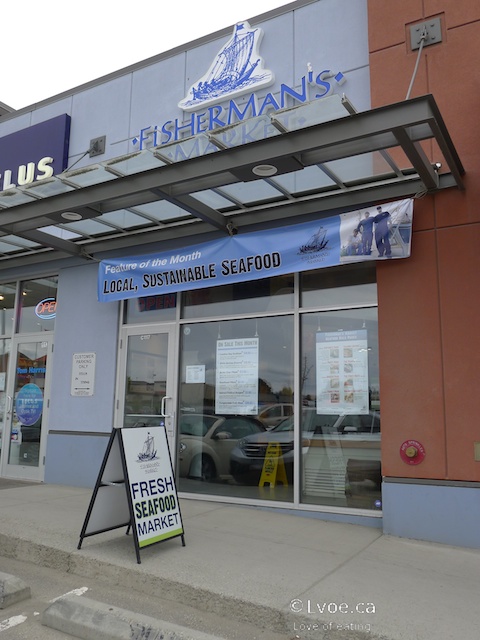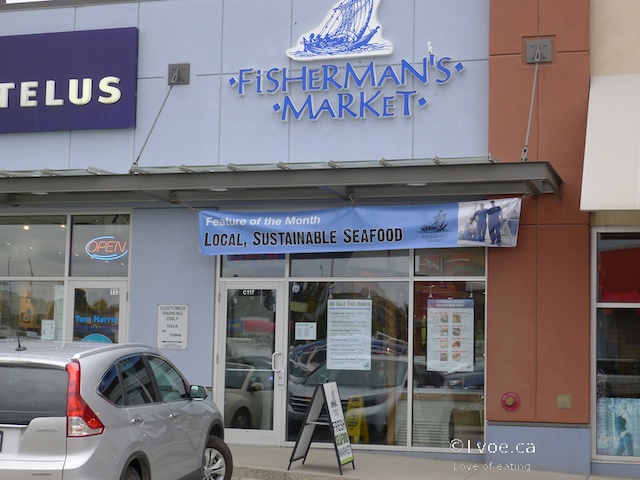 Have you ever purchased fish from random dudes on the side of the road? I have.
'Cause I'm classy like that.
Don't laugh. In the past few years I've acquired some fine specimens of salmon this way. Some of you know that I have a weird quirk about eating seafood so far from...well, the sea. It gives me anxiety. I'm not that weird about it anymore because I had a few good experiences with seafood in Kelowna. So I know it's possible. I've done a few fish runs, with an icepack filled cooler, from Buy the Sea in Westbank too. Of course I am looking forward to Fisherman's Market in Kamloops.
Fisherman's Market is a few doors down from Summit Gourmet Meats.


The shop carries a variety of frozen items. Such as lobster tails, tiger prawns...etc. I'm more interested in what they have available "fresh." Fisherman's Market may want to freshen up their lemon halves that lay decoratively beside the seafoods. The halved lemons today are shriveled and dried like they've been hanging around in that cooler for over a week. They have a modest selection of non frozen items. Some items came home with me to be a part of my surf n' turf dinner tonight.
Crab Cakes ($4.00 per cake)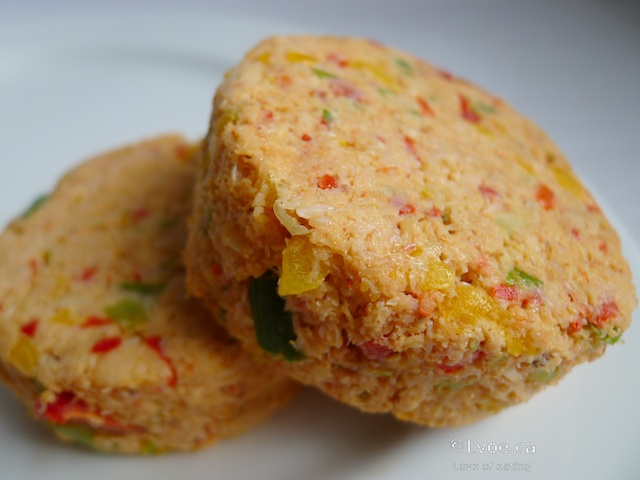 I like to multi task. I'm also easily distracted. I decide I need to empty my kitchen compost container while these were searing away on the hot pan. I got a little side tracked on the way back inside, and found these a little darker than I had intended.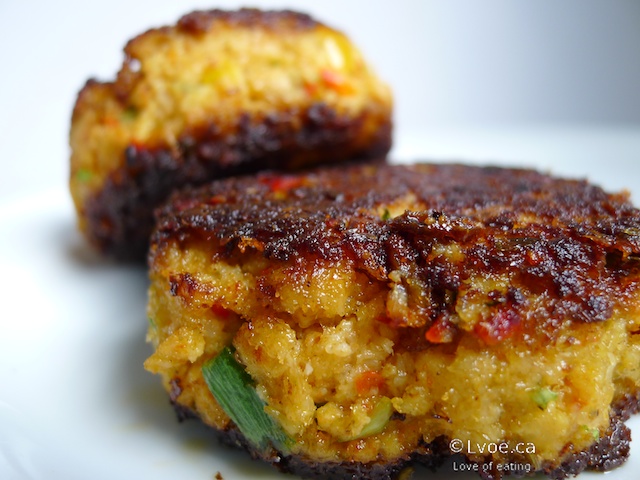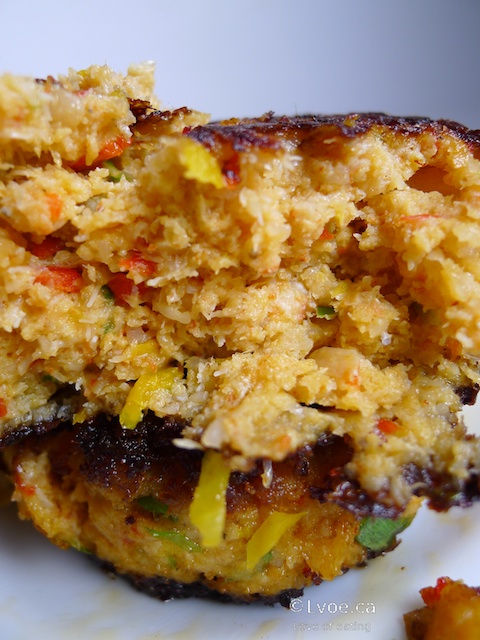 I pop them in the oven for a few minutes to finish them off. I found these a little dry, perhaps due to my neglectful cooking methods. I prefer cakes with chunkier crab meat in them, but these sure look pretty in the display case.
Digby Scallops ($6.60 per 100grams)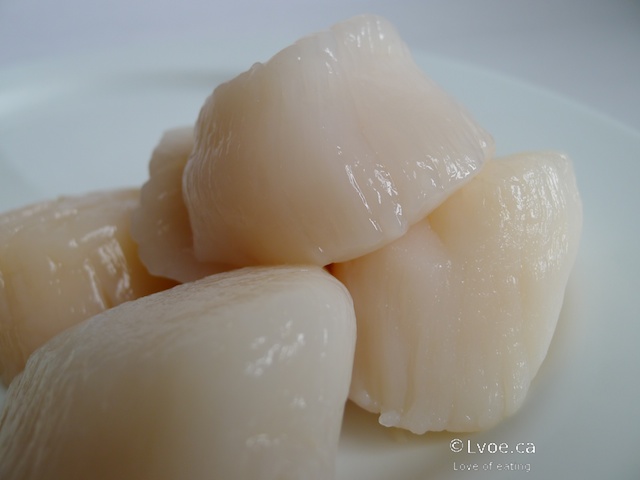 I just wanted some adductor muscles to go with a rib eye. The scallops are fat and heavy so $19.93 allotted me six fat rounds.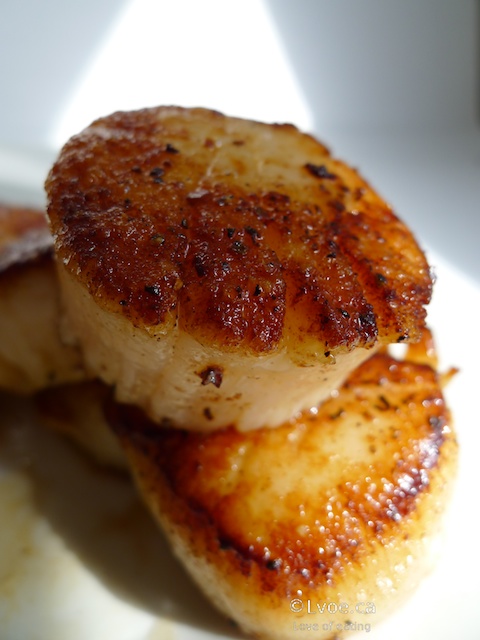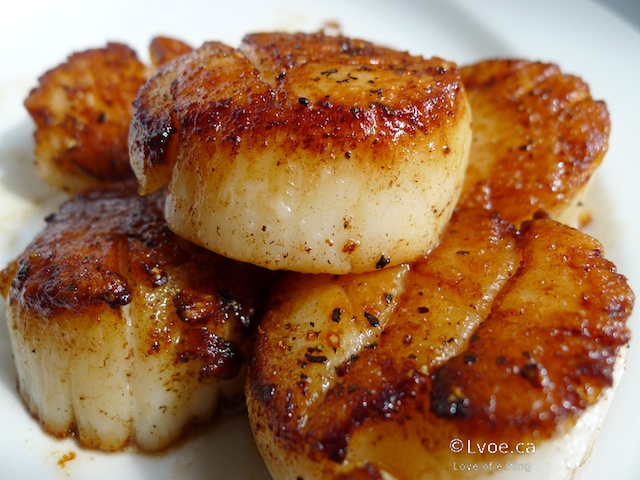 I've always found it interesting (and wasteful...) that in North America we generally just eat the muscle-ly bit and toss away the rest of the mollusk. (Not surprising though, as it is just in the last decade or so that trends have opened their eyes to nose-to-tail eating. I've always hated that term. When I was a kid we just called it food.)
The service at Fisherman's Market today is not particularly welcoming or eager. Upon entering, the shop is devoid of customers; we try to make eye contact, but the three staff members are deep in conversation behind the main display. We look around for a few minutes, and eventually make our way to the non-frozen display. It isn't until we are directly in front of the chatting trio and staring at them, did one of them finally look up and acknowledge us. I know what you may be thinking:
Shut it Lvoers!
It's just a seafood counter. Why do you have to be so crotchety!?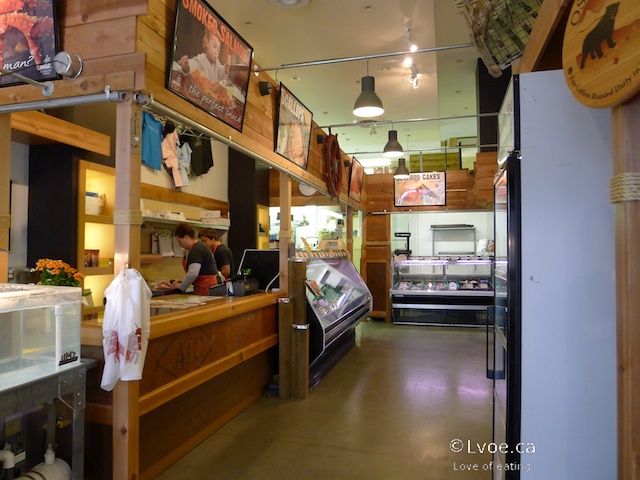 This shouldn't be a big deal, because it's just a seafood counter, right? I am crotchety.
I am also super appreciative that there is a venue for seafood in Kamloops, but if I compare the service to my last seafood-counter post, then Fisherman's Market service needs fine tuning. In addition, if you are going to set up shop just two doors down from the ridiculously attentive staff of Summit Gourmet Meats, then you need to step it up.
Service aside, I guess Fisherman's Market in Kamloops saves me from stopping at that questionable white van on the side of the road.
Fisherman's Market website Click here
Fisherman's Market Facebook Click here
Locations
Fisherman's Market
1180 Columbia St. W
(Unit C117)
Kamloops
,
BC
V2C6R6
Canada