Sandrine French Pastry and Chocolate - Kelowna, BC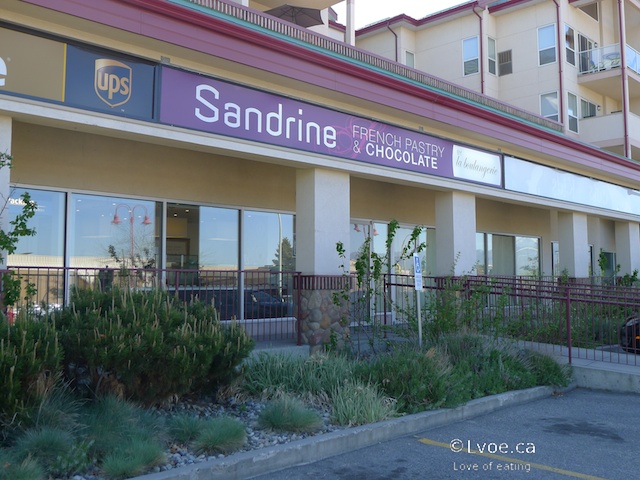 I hope all of you enjoyed your long weekend. Here's a quick post while I'm in Kelowna. As everyone else is in a breakfast meeting this A.M., I sneak over to Sandrine French Pastry and Chocolate for a quick coffee and some morning snacks. Shhh, I'll be back before anyone notices.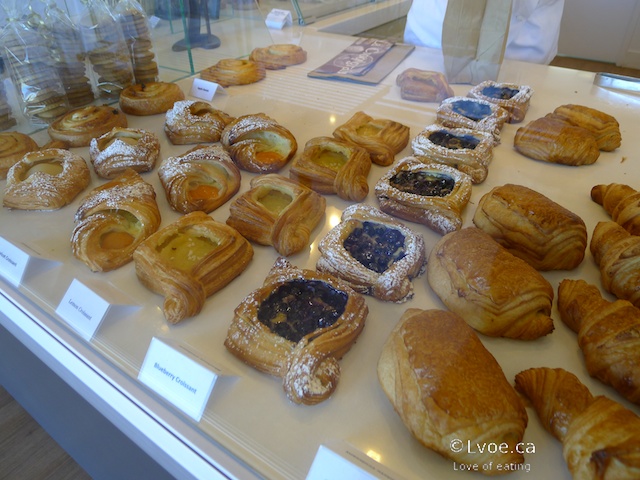 La Boulangerie Sandrine is located in a strip mall on the corner of Harvey Avenue and Dilworth Drive.
Chocolatine ($2.75)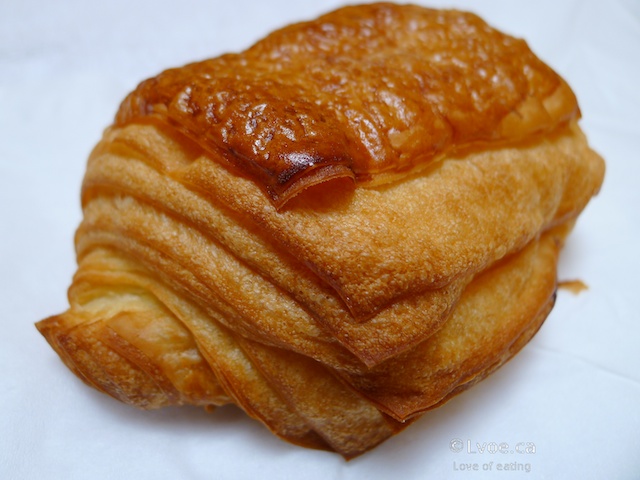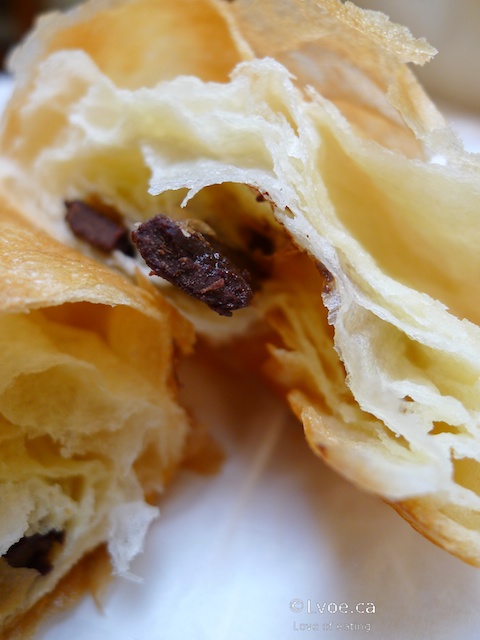 Flakey and buttery, with some chunks of dark chocolate hiding inside. I really like pain au chocolat in the morning because it's mostly pastry with just a hint of semi sweet chocolate.
Lemon Croissant ($2.85)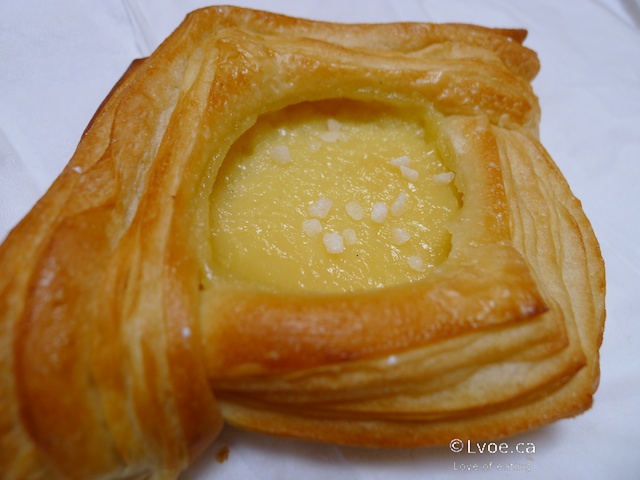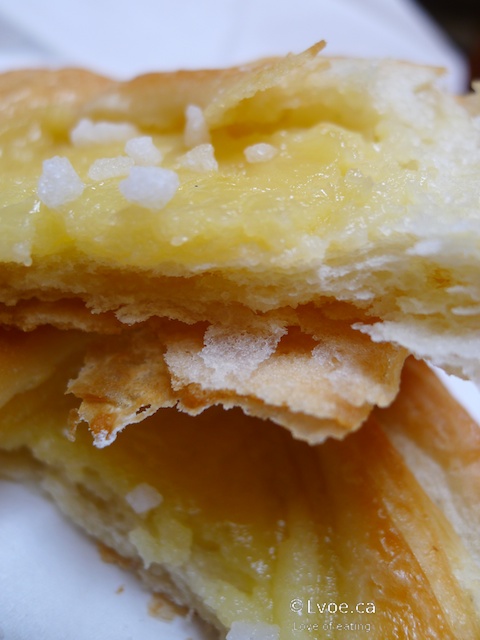 The bottom part of this pastry is a little on the bread-y side but the top is flakey and light. Most importantly for me is that the curd is satisfyingly tart!
Apricot Croissant ($2.85)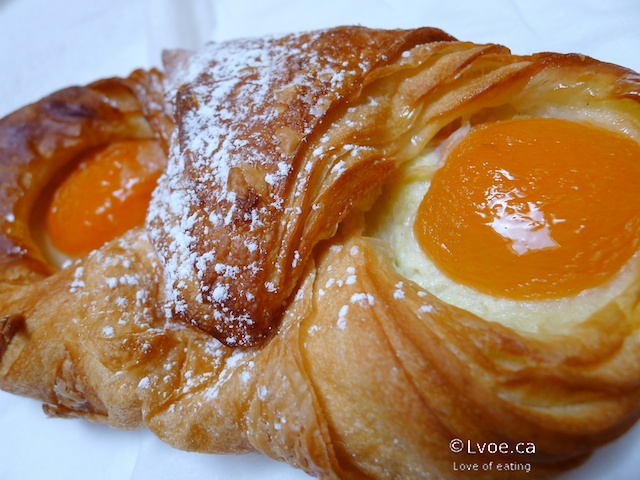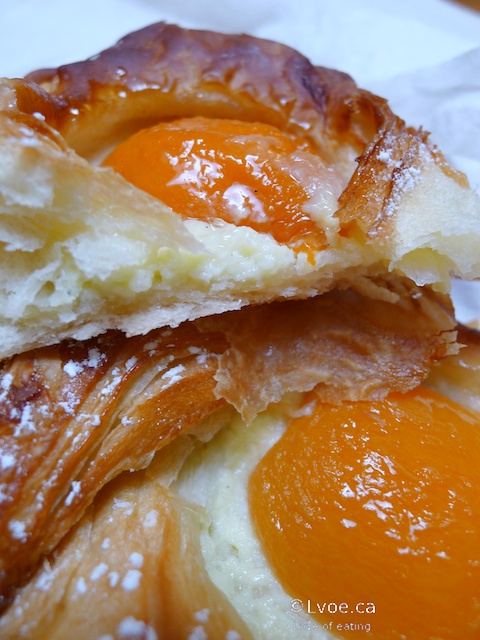 Looks like sunny side up egg yolks, no? This is the sweetest selection of the morning with the apricot halves on a thin bed of custardy goodness. My neighbour has an apricot tree. I don't think she pruned it for this season, and it is enormous. I can't image how she maintains this stone fruit behemoth. I love trees that produce edibles, but I dread cleaning up all the spent fruit that has dropped to the ground at the end of the summer.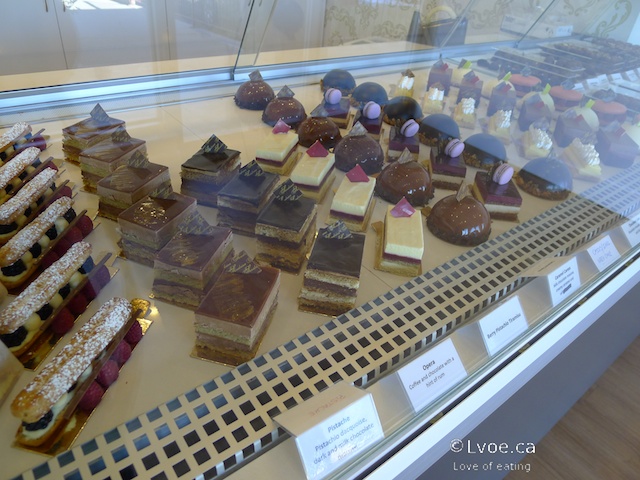 I stealthily make it back to my seat with coffee in-hand. The actual meeting hasn't technically begun yet. Phew! Meeting-mates are still finishing their omelettes and fruit cups...but I have buttery croissants.
Sandrine French Pastry and Chocolate website Click here
Sandrine French Pastry and Chocolate Facebook Click here
Locations
Sandrine French Pastry and Chocolate
1865 Dilworth Drive (unit 102A)
Kelowna
,
BC
V1Y9T1
Canada