Quattro Bistro - Kamloops, BC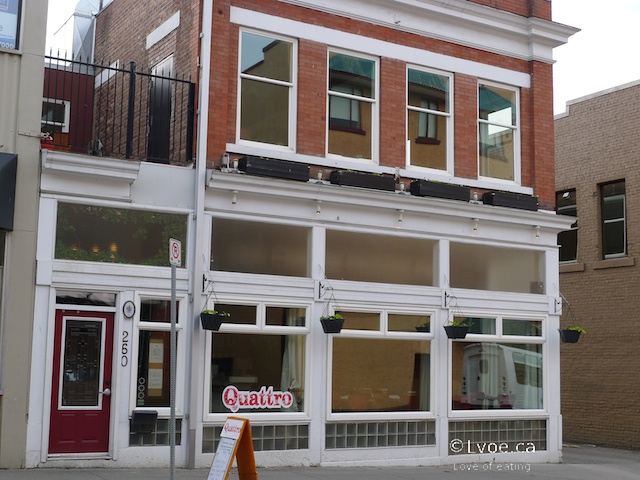 **UPDATE JULY 2013: Quattro Bistro is closed.**
Boom it's June!
Quattro Bistro. Here's another restaurant in which the location is familiar: it was formerly Felix on Fourth.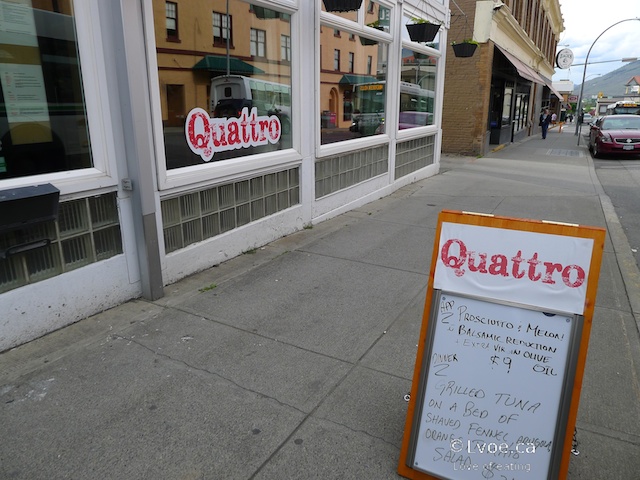 I've been drowning in work lately, so my home meals haven't been all that inspired…or healthy. Lately, I just open up my fridge and eat whatever happens to be in there. I prefer to grocery shop frequently, but when I'm busy I don't get the chance to refresh the fridge. Last night I ate seven garlic stuffed olives, a sheet of nori and a slice of cheese…for dinner.
Today I have a short pocket of time between after work and resuming work at home, so this means: hello Quattro!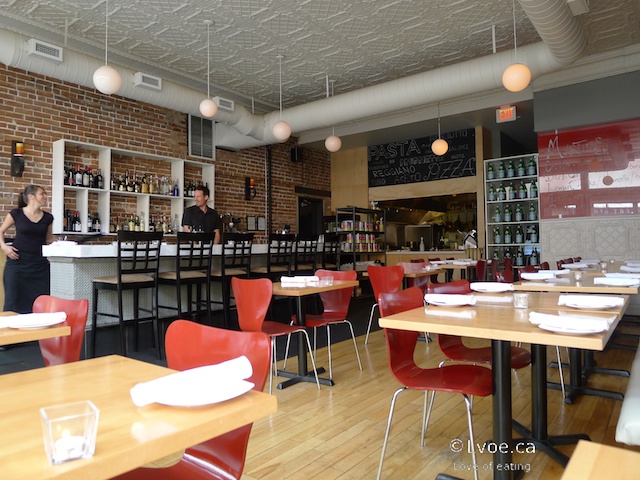 The dining and bar space looks pretty much the same as it did as Felix on Fourth, and it's still a casual atmosphere. It is quiet this evening, with only a couple of young gentlemen at the bar and a deuce occupied.
Pizza Margherita ($14.00)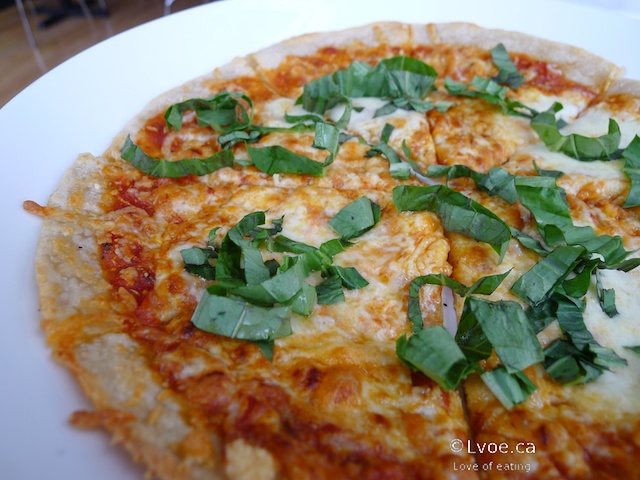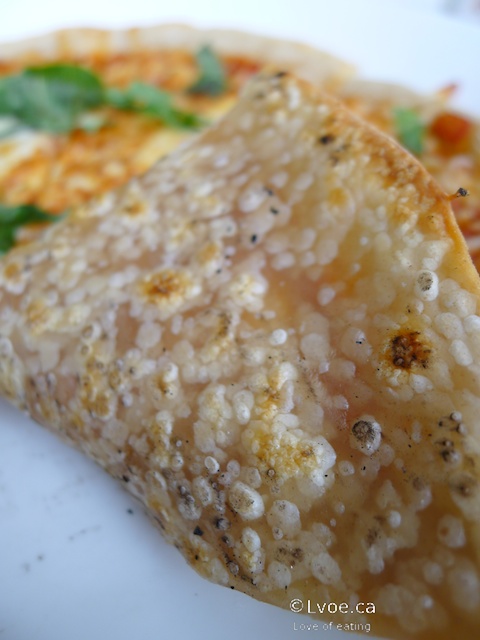 Topping flavours are sharp and straight forward. The menu lists grano pandano as one of the cheeses (along with bocconcini), but the cheese on this margherita tastes too salty for a typical grano pandano. (But what do I know, I eat stuffed olives for dinner…) I actually like the bit of extra saltiness. The crust is tough and a bit chewy. It's difficult to cut with a knife, but I prevailed! Whereas DL did away with decorum and handled it Neanderthal styles.
Bistecca alla fiorentina ($27.00)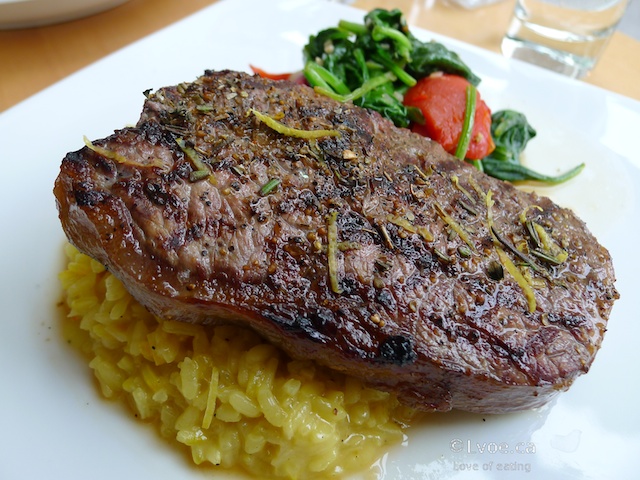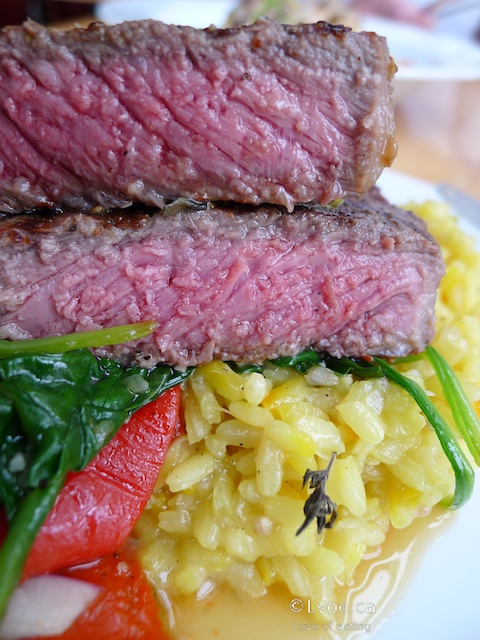 Here's Quattro's version of Florentine style steak. The Quattro kitchen does it with a strip loin, so no need to navigate a bone. The beef is aromatic with thyme and rosemary and enjoyably tender. The risotto underneath is creamy n' cheesy with a punch of citrus.
Albacore Tuna with salad ($26.00)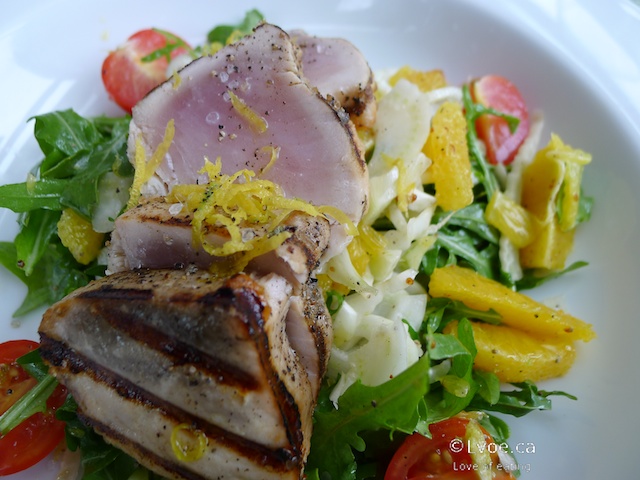 I know. It's a salad.
If you are familiar with Love of Eating you will know that I don't get hot and bothered over salads. I'll order them as a side but I rarely, if ever, do I order them as a main. However, I do like sweet and savoury, and this green mingle of fennel, rocket and oranges with tuna sounded like the right combination. The albacore portion is very generous and lightly seasoned. This grilled tuna salad tastes clean, light and fresh which is perfect for an early dinner. I still have to finish some work when I get home so I can't be comatose.
Yes, I want to keep it light, so naturally…let's have dessert!


The two dudes at the bar have never had a martini before. I don't know why this surprises me. They don't strike me as the dainty glass type. I'm not an avid drinker, but I do enjoy a cocktail from time to time. Curiously, I always have vermouth and Sapphire on hand. As you already know, I keep olives around too. (Yes, martinis must be gin. Are we fighting?)
Orange Vanilla Crème Brûlée ($6.00)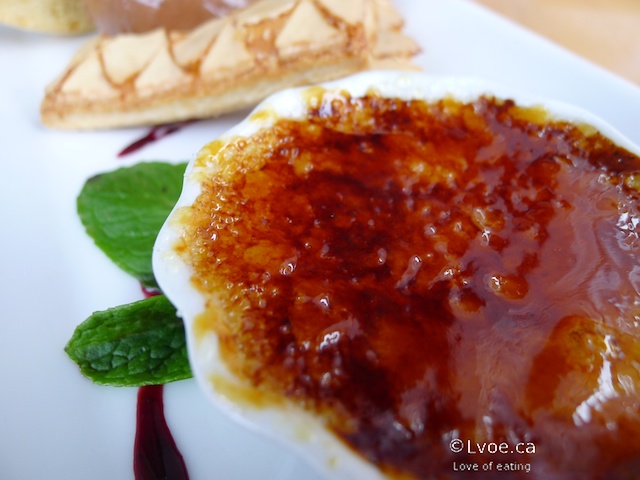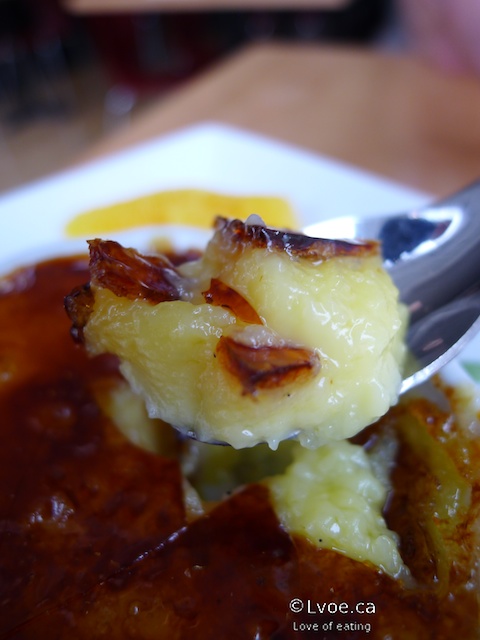 Whoa.
Whoever was manning the torch for the brûlée part of this dessert...went to town. The crackle component is extremely thick. The burnt crust is substantial enough to get stuck in my teeth, but I love the smokiness of the torched sugar. The custard doesn't look as smooth as other crème brûlée I've enjoyed in the past, but all together it tastes acceptable.
Cinnamon Chocolate Mousse ($6.00)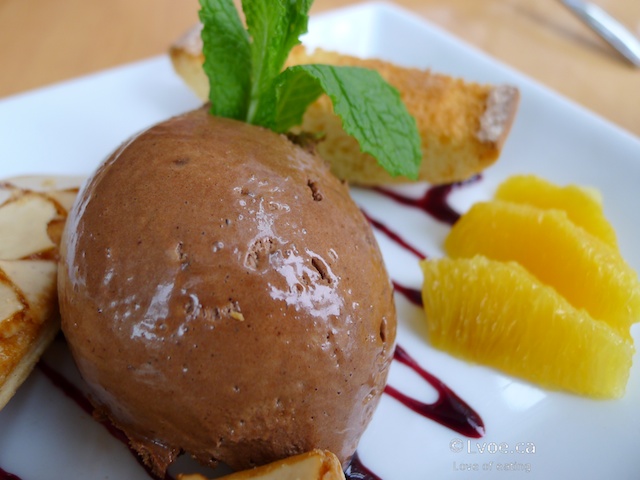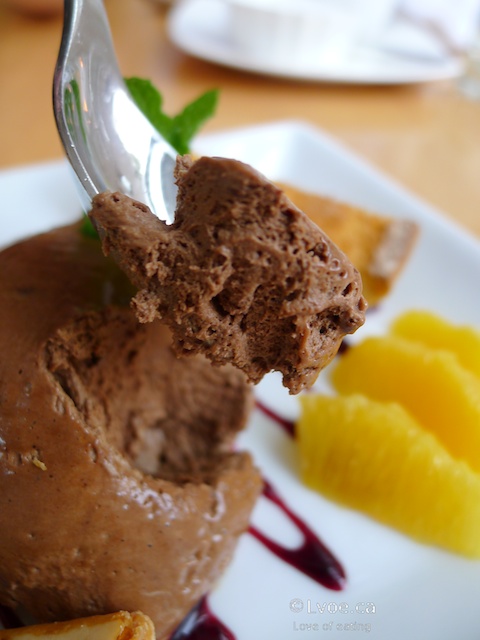 So simple, yet so super. The chocolate is deep and luxurious, and the slight hint of cinnamon adds a lil' something extra without tasting "festive". I end up schmearing some mousse on the sfogliatine puff pastry, like it's Nutella or something. Classy. I know.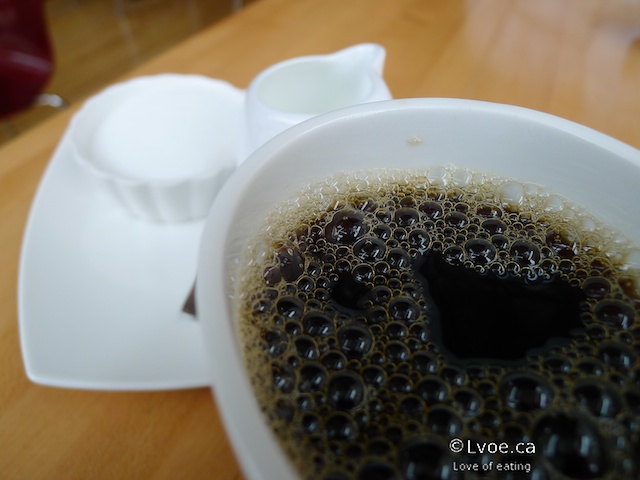 Quattro's service is young, pretty laid back and welcoming. The space is tall, yet intimate, and can be bright and naturally lit if you can make it there before sundown. Well I suppose I should pick up some groceries on the way home to ensure cocktail garnishes aren't the main ingredient in my supper for tomorrow.
Quattro Bistro website Click here
Quattro Facebook Click here
Location
Quattro Bistro
260 4th Avenue
Kamloops
,
BC
V2C 3N9
Canada