Perkins Coffee Company - Nanaimo, BC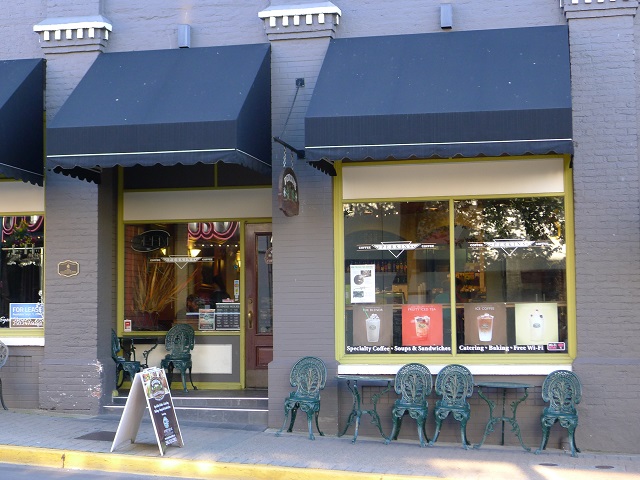 One of the reasons why I love the summer months is the extended amount of daylight we get. I like to get out and about early in the morning and having daylight from 5am onwards makes my mornings so much more bearable. The downside to being out at the same time as the street sweeping machine is that an option for a hot beverage and morning pastry is sometimes difficult.
Knowing this, when I arrived in Nanaimo I looked around for cafés that could welcome a customer before 7am. I didn't have to look too far, Perkins Coffee Company on Commercial Street is ready and open by 6:30 Monday to Friday.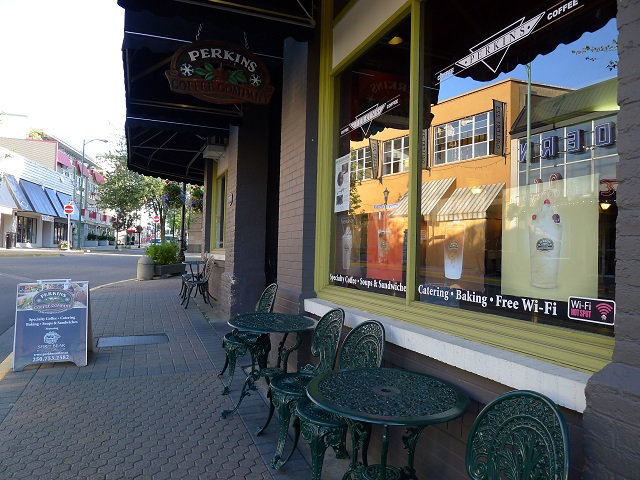 Perkins may be one of the few cafés open this early downtown, which is convenient for me. I know there is also Serious Coffee down the street and Bocca Café on Fitzwilliam Street available, but I think those cafés like to sleep-in until 7am. (Click here for my Bocca Café visit.)
There aren't a whole lot of folks out at 5am. I thought for certain there would be other runners or dog walkers out on the sea wall promenade, but it's been pretty quiet for the past month. Just me and the seagulls. By the time I return home and get myself ready to work, the doors are open at Perkins Coffee.
Dark Roast Coffee ($2.10 medium size)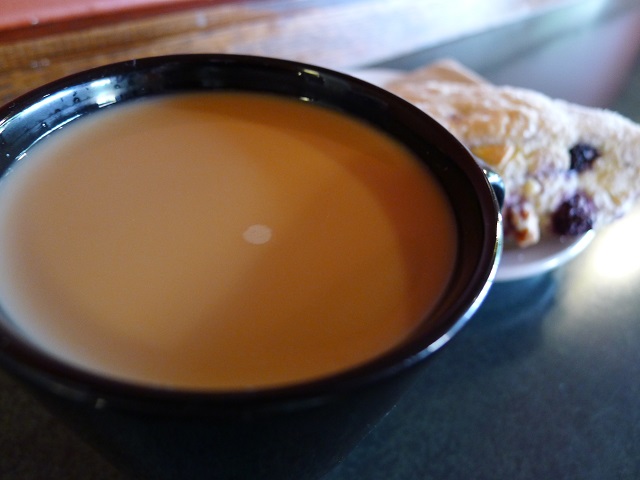 There is already a short queue. Service is pretty fast this morning. The room fills up quickly as others discover that there are few places open for an early morning hot beverage. The tables and bar seating are occupied quickly and the volume of morning chatter escalates. It's a pretty average busy-volume.
But it's a bit too loud for the guy sitting next to me reading his newspaper. He lets out some long drawn out sighs of exasperation while snapping his open newspaper held up between his two hands as a hint for the room to quiet down. The other customers are oblivious. I only notice because he is sitting right beside me. It impossible for me not to notice.
Blackberry White Chocolate Scone ($3.00)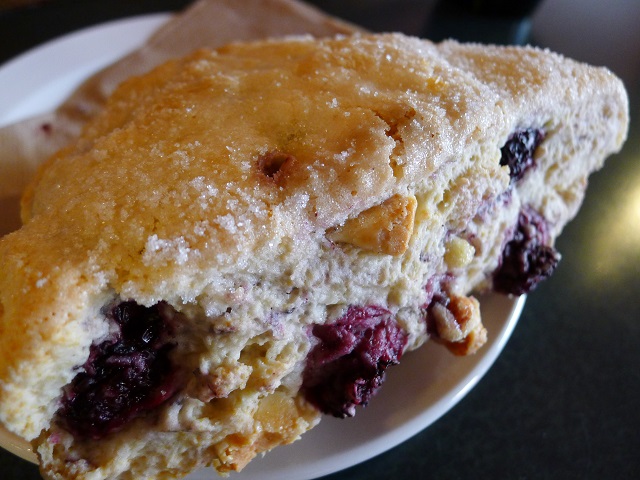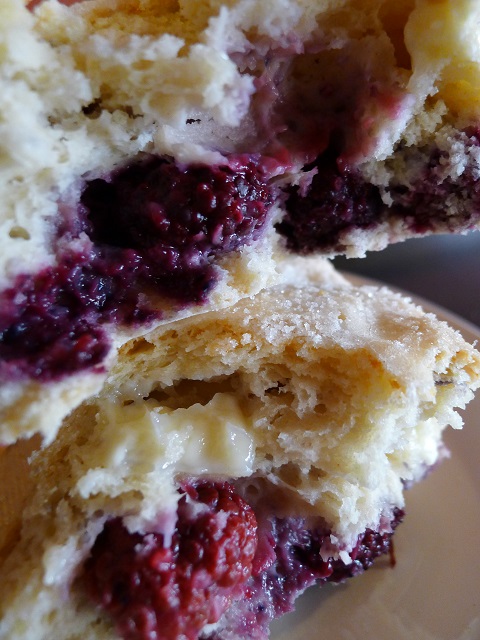 Initially, I thought blackberries and white chocolate would be too sweet for me in the morning, but the other options behind the glass display looked too healthy. The berries are abundant and are evenly dispersed throughout the scone. The purple spotted wedge is still warm. Warm enough that the white chocolate chunks are liquidy and melty inside.
The room's chatter volume is increasing as more customers file in, and long lost friends greet one another with shrieks of glee. This is too much for my neighbour friend, as he swivels around on his bar stool, his arms still outstretched holding todays news, peeks around his paper, and faux-yells,
"Shut up already!"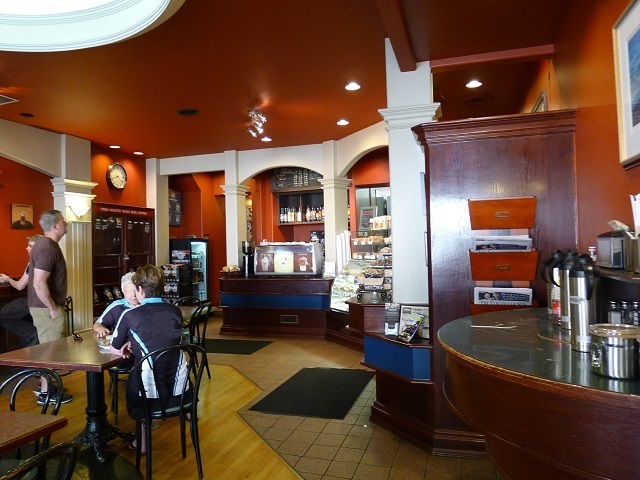 It went over with little attention from his targeted audience. Since it was a faux-yell, only the quiet table of two behind us heard his whispered yell. After a few minutes, a huff appeared outside and my neighbour left in it. I never saw him again during my morning visits.
With the few people that I do see in the mornings, it is always the same crew of early birds. These folks are: the street sweep machine driver, the recycle truck guy, the construction foreman working on the building up the street and the Perkin coffee staff and regular customers. Perkins' hours work for me, and for a small collection of my fellow weirdos that like to congregate here at 6:30am
Perkins Coffee Company website click here
Perkins Coffee Facebook click here
Locations
Perkins Coffee
234 Commercial Street
Nanaimo
,
BC
V9R 5G7
Canada