Tina's Diner - Nanaimo - BC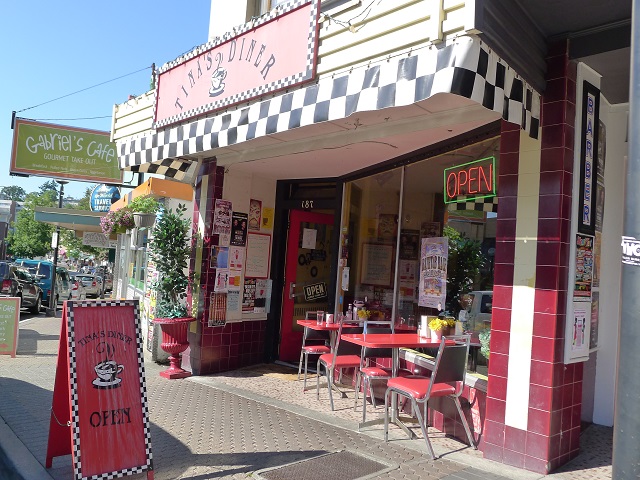 Good morning Nanaimo. I feel like noshing on a diner breakfast this morning and Tina's Diner fit the descriptor. Tina's is located on Commercial Street in Nanaimo's downtown core. As you can see it is right beside Gabriel's Café. Click here to read about my pork wrap and curry bowl at Gabriel's.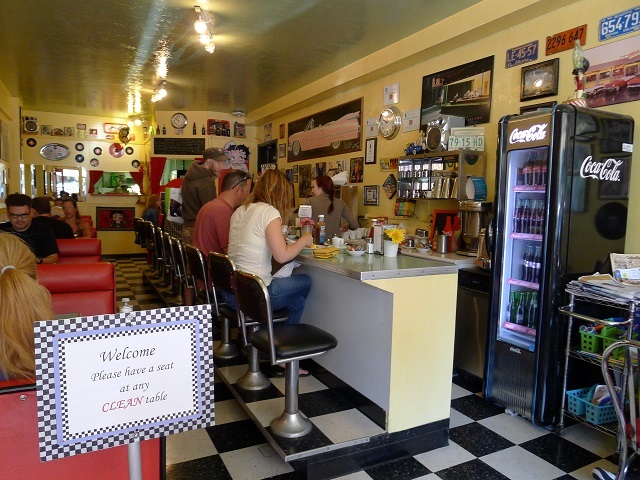 Tina's has a steady stream of customers this morning. The diner is busy with one young server tending to all the tables.
Traditional Benedict ($12.00)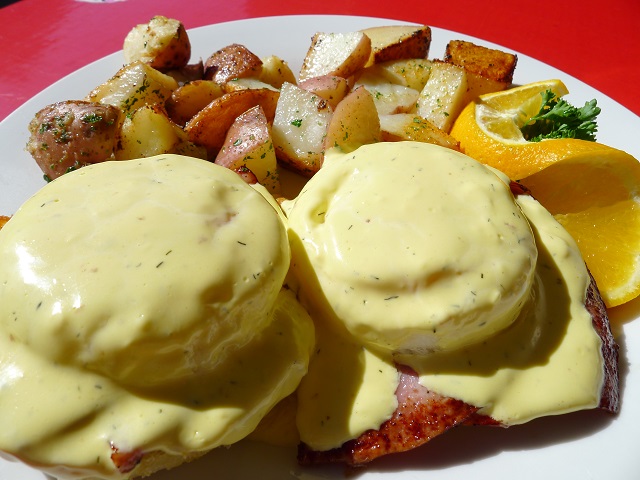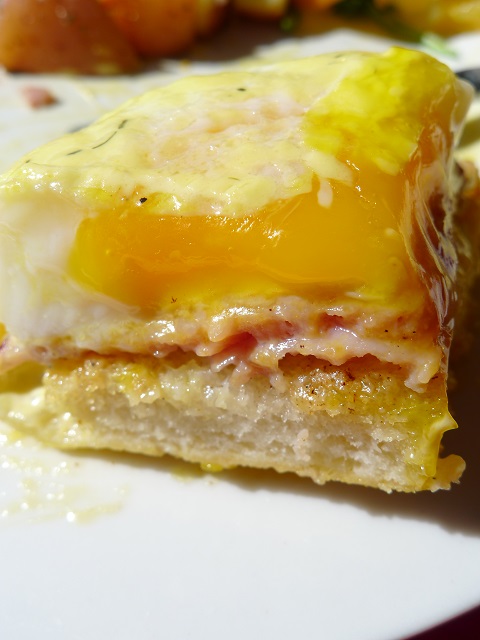 My eggs are poached satisfyingly soft and the hollandaise is generous. I appreciate the straightforwardness of Tina's eggs Benedict. It's a typical diner eggs benny: soft poached eggs and ham stacked on a crispy edged English muffin. No surprises.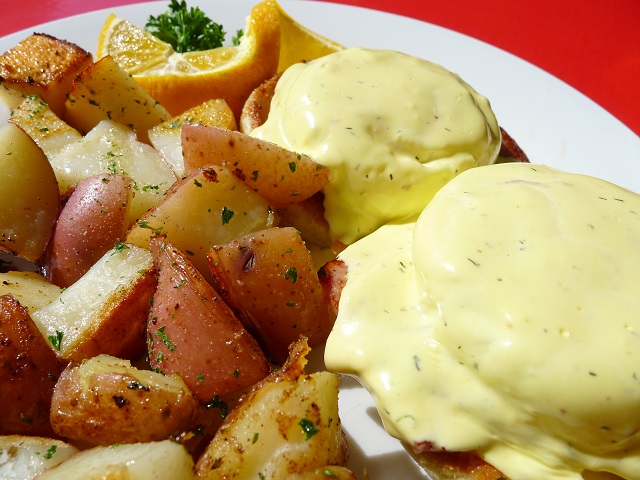 You know what is a surprise though?
What I find in my hash browns, that's what. I'm happily people watching with a mouthful of potatoes, when I discover something firmer in texture. I think it is a crispy caramelized green onion bit. I send in my tongue to investigate. Hmm...it's hard. More like rock-solid hard.
I take it out of my mouth.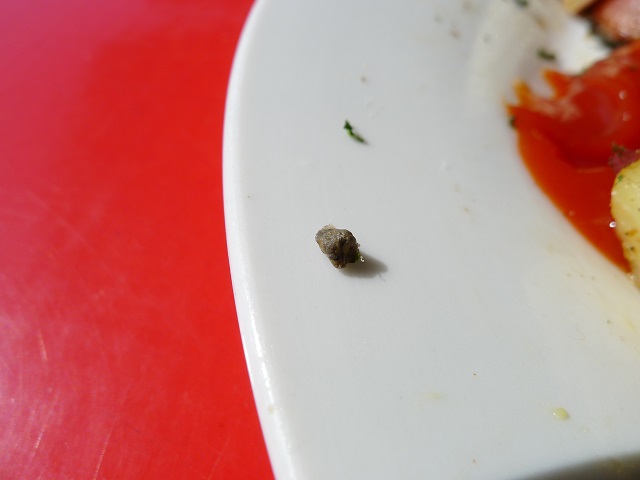 It indeed is a rock. A pebble. A grain of gravel. The aggregate found in driveways or on the ground in general. I am so thankful I am a slow at chewing my food, and took my time to eat this morning. Had I not, I may have chipped a tooth. Consequently, I would have received a tsk tsk and finger wag from my dental hygienist. (I love going to see my dental hygienist.)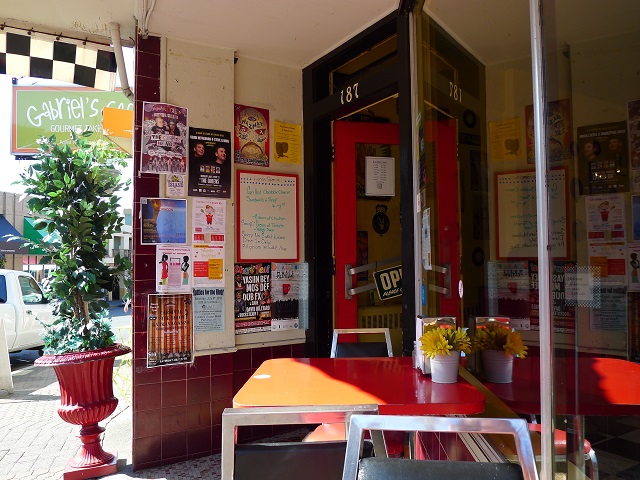 Had there been a quality check during service, I would have mentioned the stone in my spuds directly to the server. I don't have issues with bare bones service, and I come to expect it when there is only one person working the floor. The only snafu comes when you find something inedible in your food, like say...a rock. The tables around me receive similar service so I guess I am in good company.
Coffee ($2.25)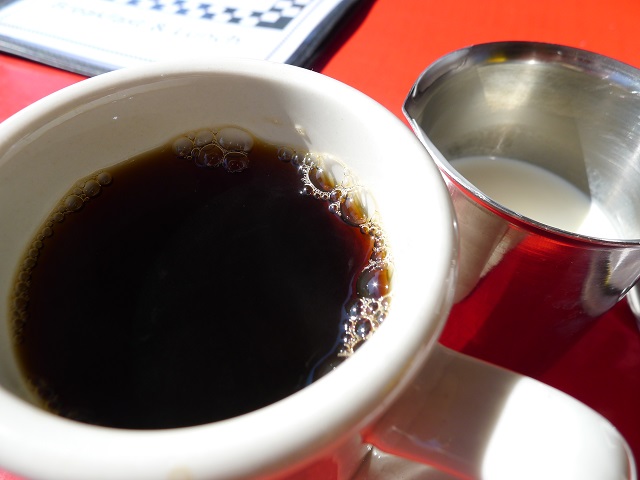 I fix myself a coffee with cream while I finish off Tina's tasty benny. I leave the hash browns. The full serving of Tina's eggs Benedict is enough to satiate a grumbling tummy even without the potatoes.
Tina's Diner hours:
Everyday 8am to 2pm
Tina's Diner website click here
Tina's Diner Facebook click here
Locations
Tina's Diner
187 Commercial Street
Nanaimo
,
BC
V9R 5G6
Canada