Danforth Deli - Nanaimo, BC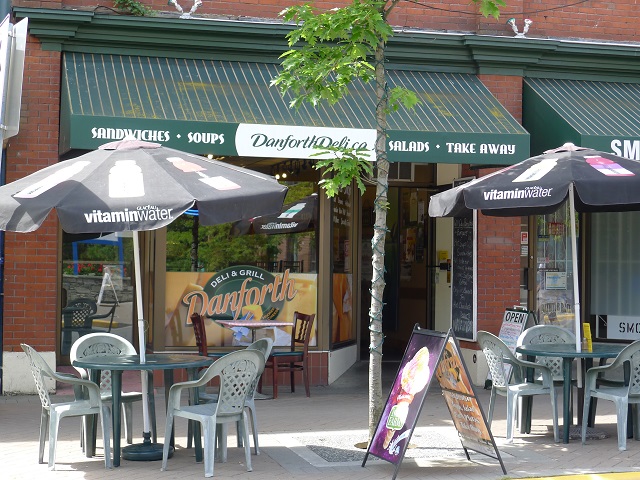 **UPDATE 2014: Sadly Danforth Deli is now closed. Nooooo!!....Why!??**
I am still in Nanaimo on special assignment. Since I'm here on Vancouver Island for several weeks, it makes more sense to rent a place rather than to hotel it. Don't get me wrong I have nothing against daily housekeeping services and fresh linens at my disposal, but hotel-living gets old really fast. And there are no major hotels here in Nanaimo to which I am a card-carrying loyalty member. So there's that.
Hello Danforth Deli! I remember being in Nanaimo three years ago and all that was on the window of this vacant space was a, "Coming soon, Danforth Deli" sign. I've been back to Nanaimo a number of times since then, but never got a chance to check it out. Currently, I live a short three minute walk from Danforth Deli, and I've been here multiple times already.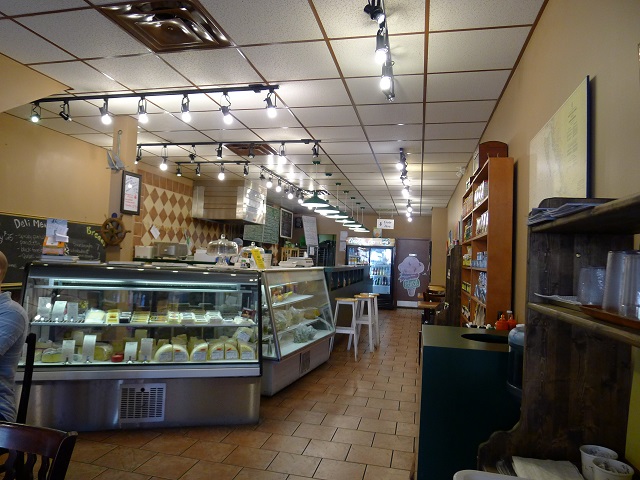 I really lucked out with my condo rental. I accepted it sight unseen, solely from my landlord's description in an email. Risky, I know. But it turns out this place is pretty great. I am mere steps from the waterfront and in walking distance of all the important amenities. The building is only a few years old so all the facilities are modern, with contemporary furnishings, and the space is brightly lit with natural light and beautiful views. I guess the only down side is that the last tenant died in the apartment, not too long ago. (! I know.)
More on this later.
Danforth Deli is located in downtown Nanaimo near the corner of Commercial Street and Museum Way. It is a counter service cheese deli, but they serve a menu of breakfast and lunch items too. The menu is community minded with many items made with locally sourced ingredients. The service is overall welcoming and friendly. However, if you happen to be in Danforth Deli when the owner is present to help you, then service will be extremely welcoming, very appreciative and attentive.
Oh, and you'll also learn more about cheese than you ever thought possible in the time it takes to finish your meal.
Philly Cheese ($12.00)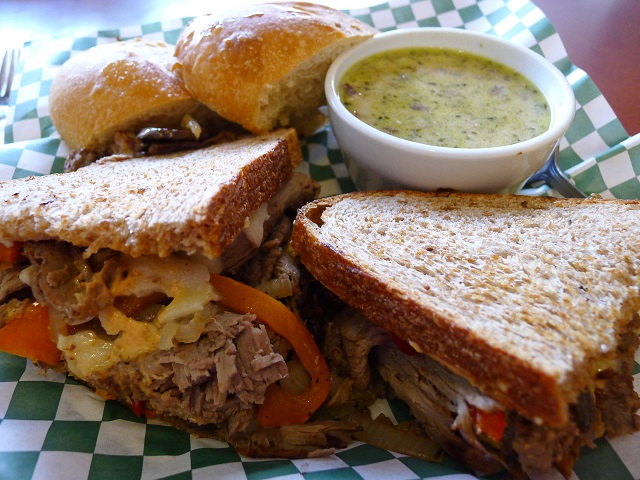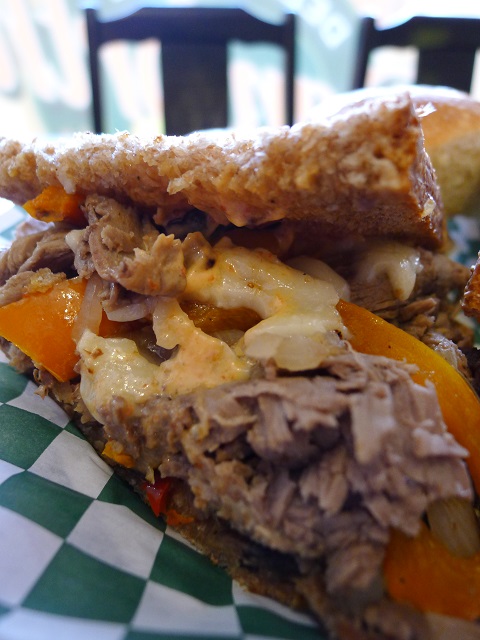 After a quick perusal of the menu I decide on the Philly style cheese melt. You can totally share this, but you may not want to. The sourdough is bulging with grilled beef, onion, lots of bell peppers, some cheddar and mushrooms. I thought the sandwich could have used more cheese, since it is called a Philly Cheese. Am I being greedy? This sandwich is enormous, and the beef is crazy generous, yet I still want some more melted cheese. Yes, I am greedy. This would make a great Beef Dip, no?
So...my landlord didn't mention that there was a recent death in the flat, until I moved all my belongings inside and I am signing the cheque on my damage deposit.
Surprising news? Yes.
Am I bothered by this key bit of info? No.
But, I'm already in town with all my belongings in the foyer.
I did not have a plan B. (So there's that!)
Clam Chowder ($6.00)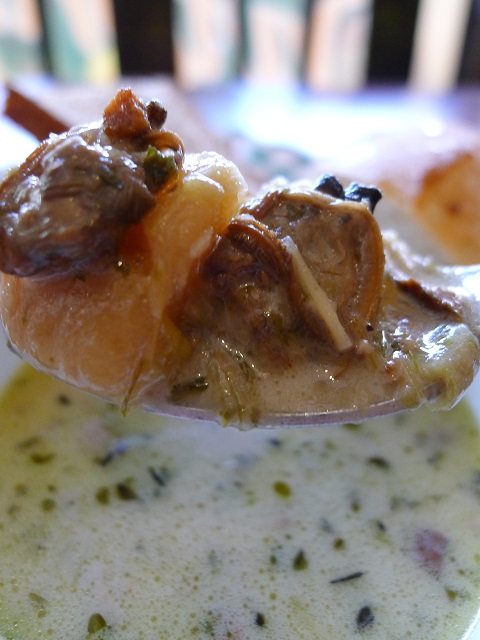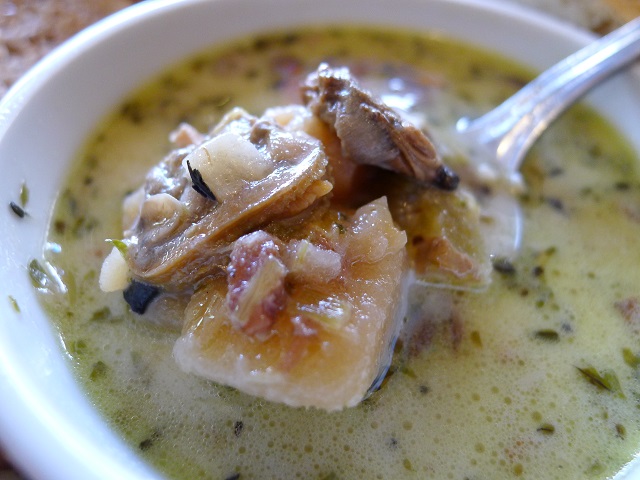 As I placed my order, because I am totally ignorant of the gargantuan size of Danforth's Philly Cheese, I thought I might need a side of Nanoose Bay Clam Chowder too. I love this chowder! It is so different from other clam chowders. There's a smokiness to this hearty chowder, like the kind of smokiness smoked oysters give. Y'know what I mean? This makes me want to try their other seafood chowders.
The former tenant went by way of natural causes. I'm okay with that. Would I feel differently if the death was say, a homicide? This is how I justify it: I used to work at a busy central London hotel, and let me tell you, some of the events that go down in a hotel room are way more controversial, illegal, scary, and just plain sad than someone passing away naturally. So I hand over my damage deposit, and receive my keys and parking key fob in return.
I really enjoy my awesome downtown temporary living space. And being able to take a three minute stroll and come back with kick ass chowder doesn't hurt either.
Danforth Deli website click here
Danforth Deli Facebook click here
Locations
Danforth Deli
39 Commercial Street
Nanaimo
,
BC
V9R5G3
Canada