The Wagon at Desert Hills Ranch - Ashcroft, BC
In seven days summer will come to an official end. I love the summer season; that's when Farmer's markets, fruit and veggie stands are bursting with their bounty. It's a great time to be able to buy most of your basic fruits and vegetables locally.


My favourite is The Wagon in Ashcroft, BC. They are located at the Desert Hills Ranch. Come to think of it, I'm not sure if it is even officially called "The Wagon," or if that's just what the locals call it. In any event, they have the best melons! Before becoming a regular at the Wagon, I had several people gush about the amazingness of their melons. So I waited patiently until the season arrived.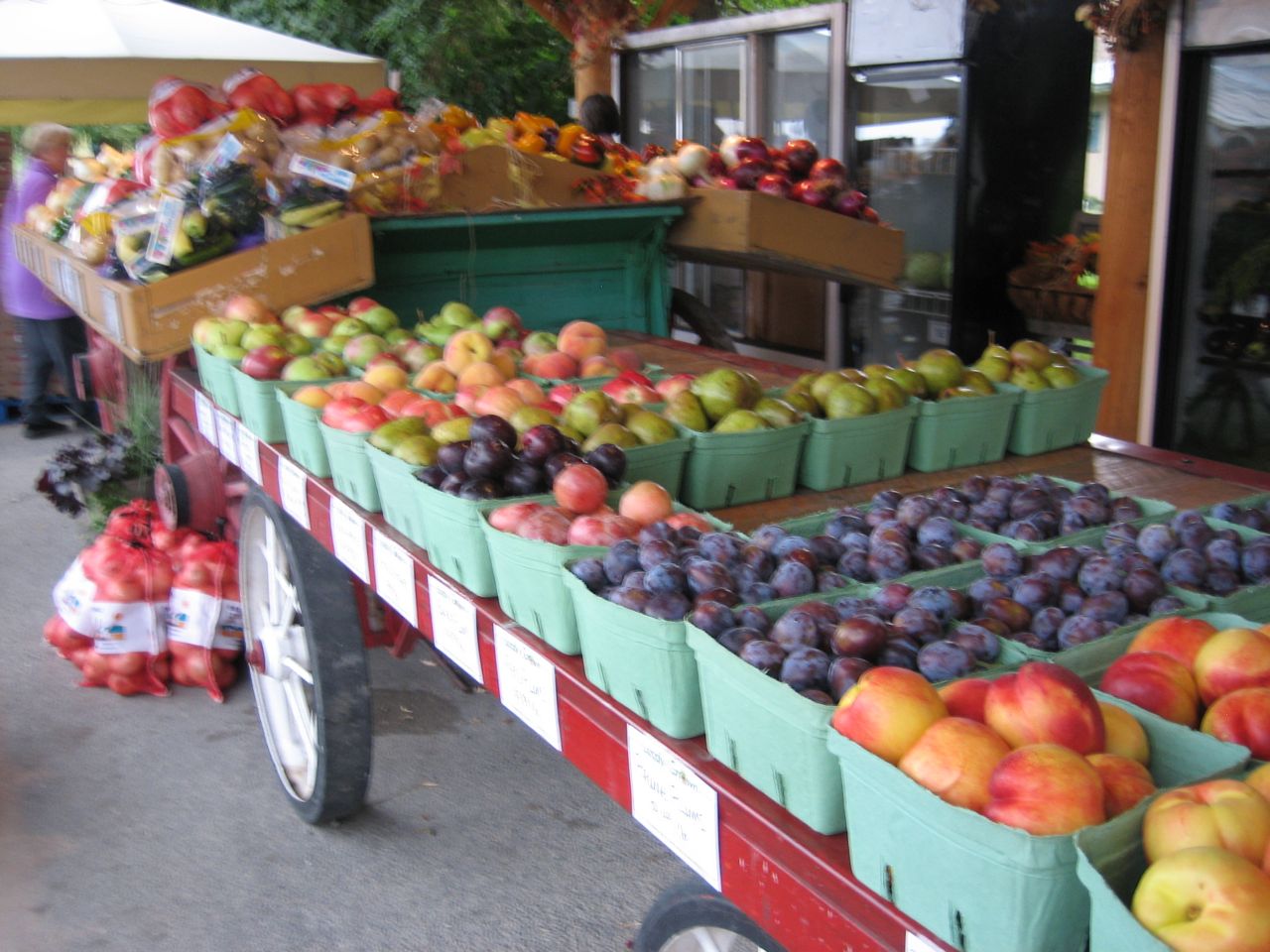 Today at the Wagon loads of fruit and veggies are to be had. Bell peppers, squash, eggplant, cukes, carrots, onions, potatoes...etc. You can buy a bag of assorted hot peppers for a dollar. A dollar!
The Desert Hills Ranch also has a nursery for you gardening types out there. I've never been to their nursery for garden and/or bedding plants before, perhaps I'll try next year.
Recently, they also put in a petting zoo of some sort with goats.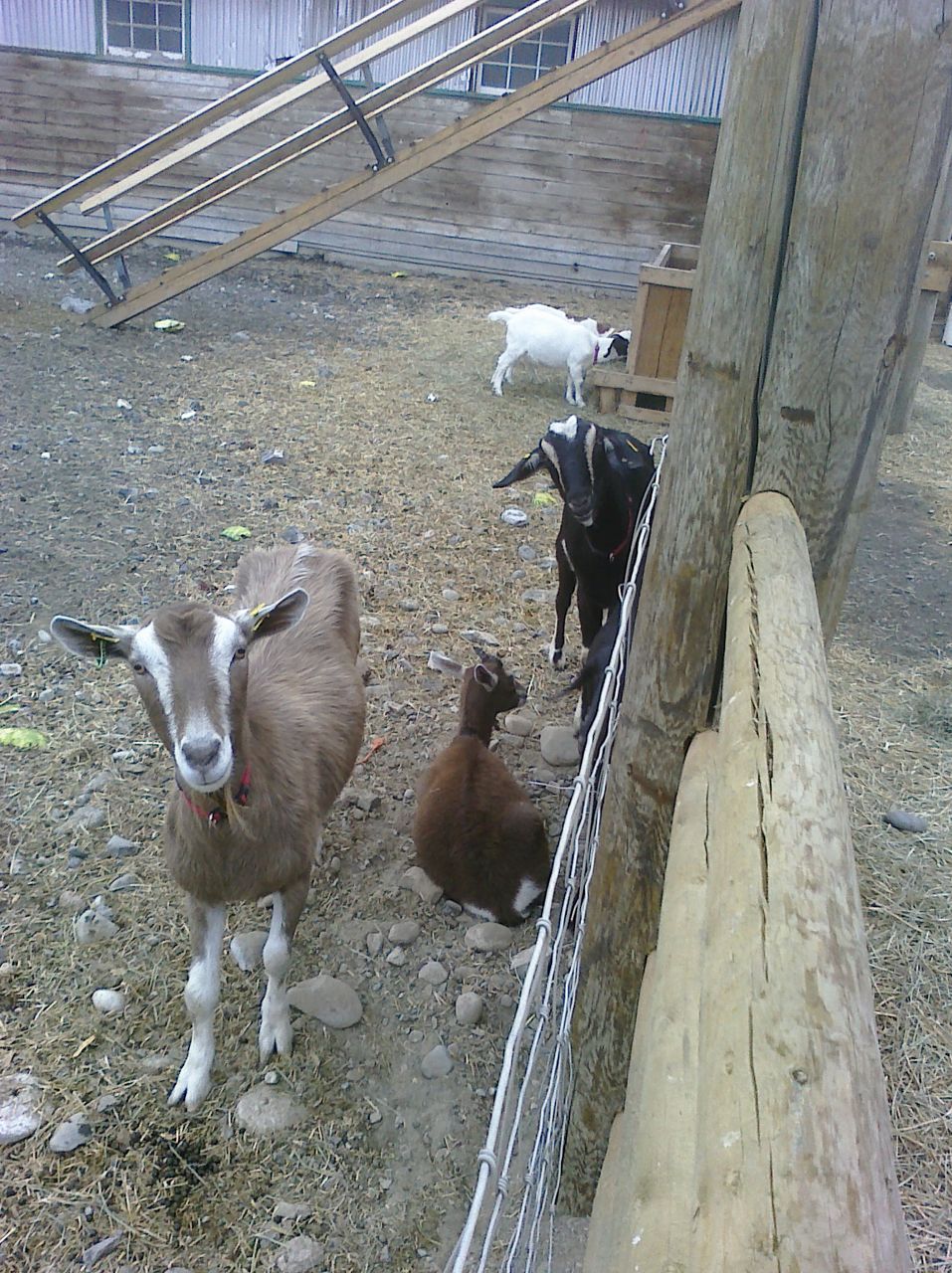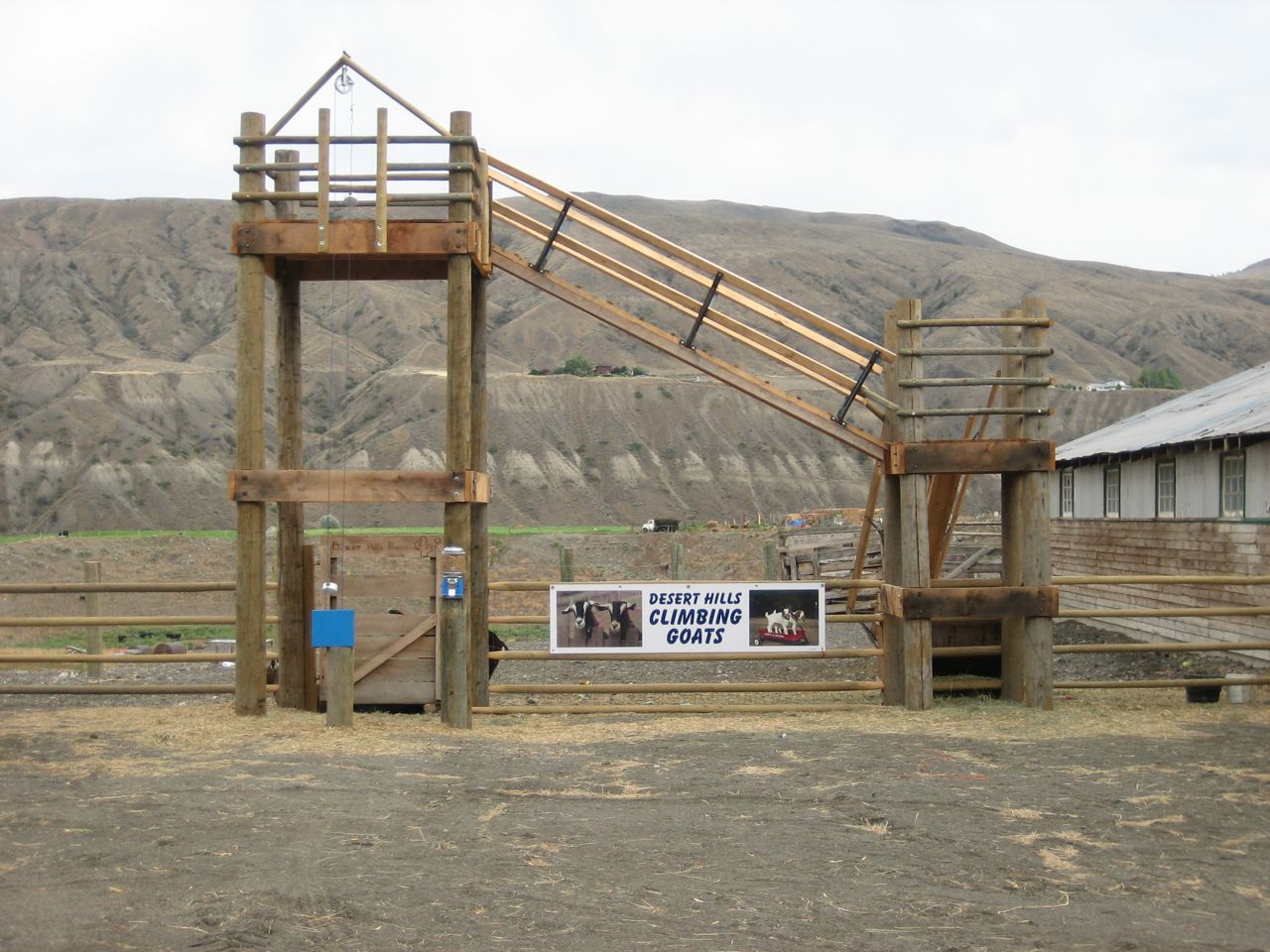 There's a little goat-chow dispenser if you care to make some new friends. FYI, there are hand sanitizer stations galore here. I don't remember this being here last year but it's a cute touch. (The goats. Not the sanitizer.) The Wagon now reminds me a bit of The Old Country Market with the goats on the roof in Coombs on Vancouver Island.
Brought home some Ashcroft grown melons and garlic.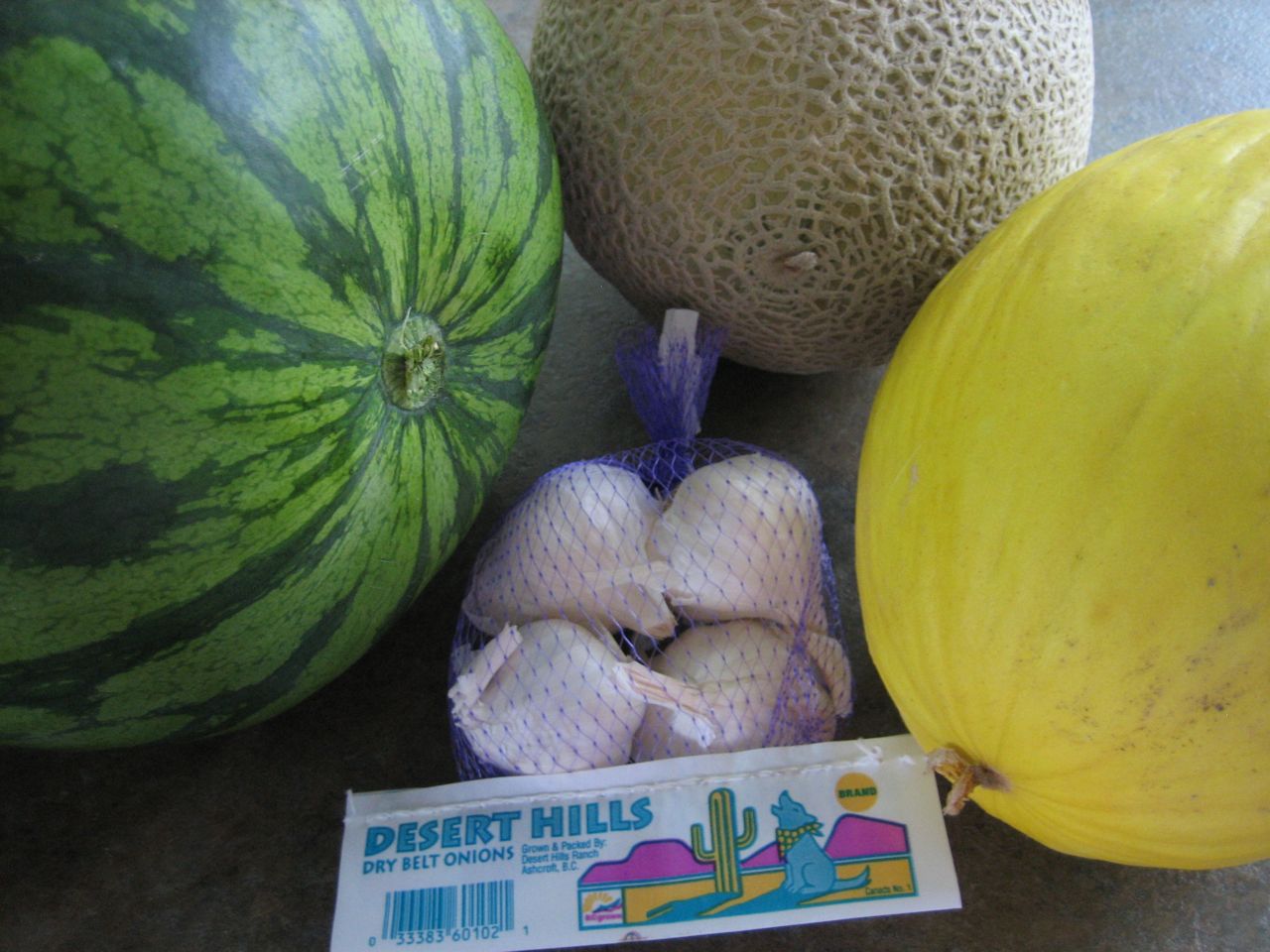 I basically gorge on fruit and melons from the local farmers markets all summer. Breakfast, lunch and dinner will have an overkill of fruit accompanying the meal. I made the watermelon salad below countless times already this summer and will continue to make as long as the Wagon still has melons.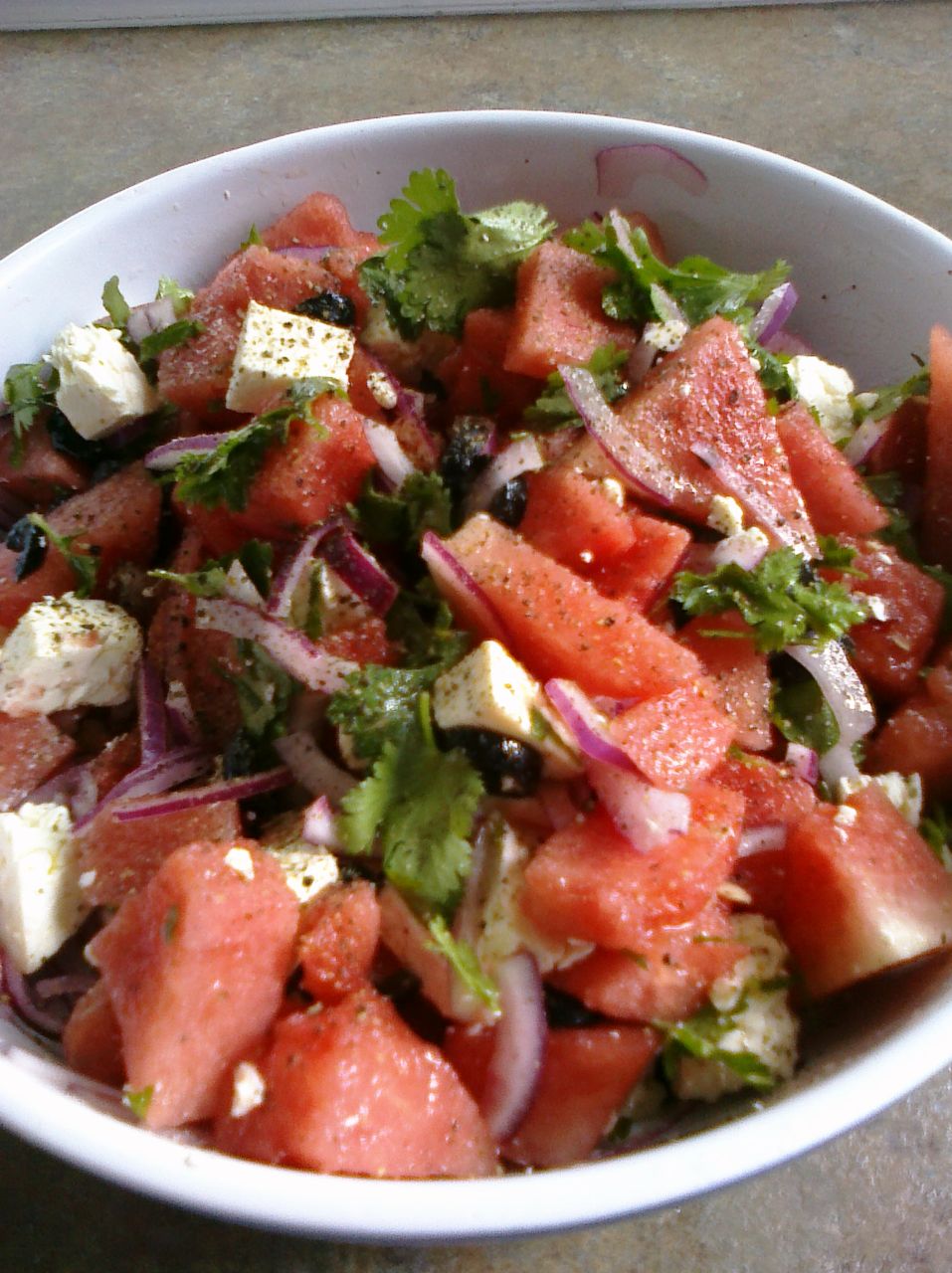 The recipe is from Nigella Lawson's Forever Summer cook book. It's a jumbled mess of watermelon, olives, red onions, feta..etc. Delicious.I wish magically the wagon could sell their produce all year, but that is not to be so we must take advantage now!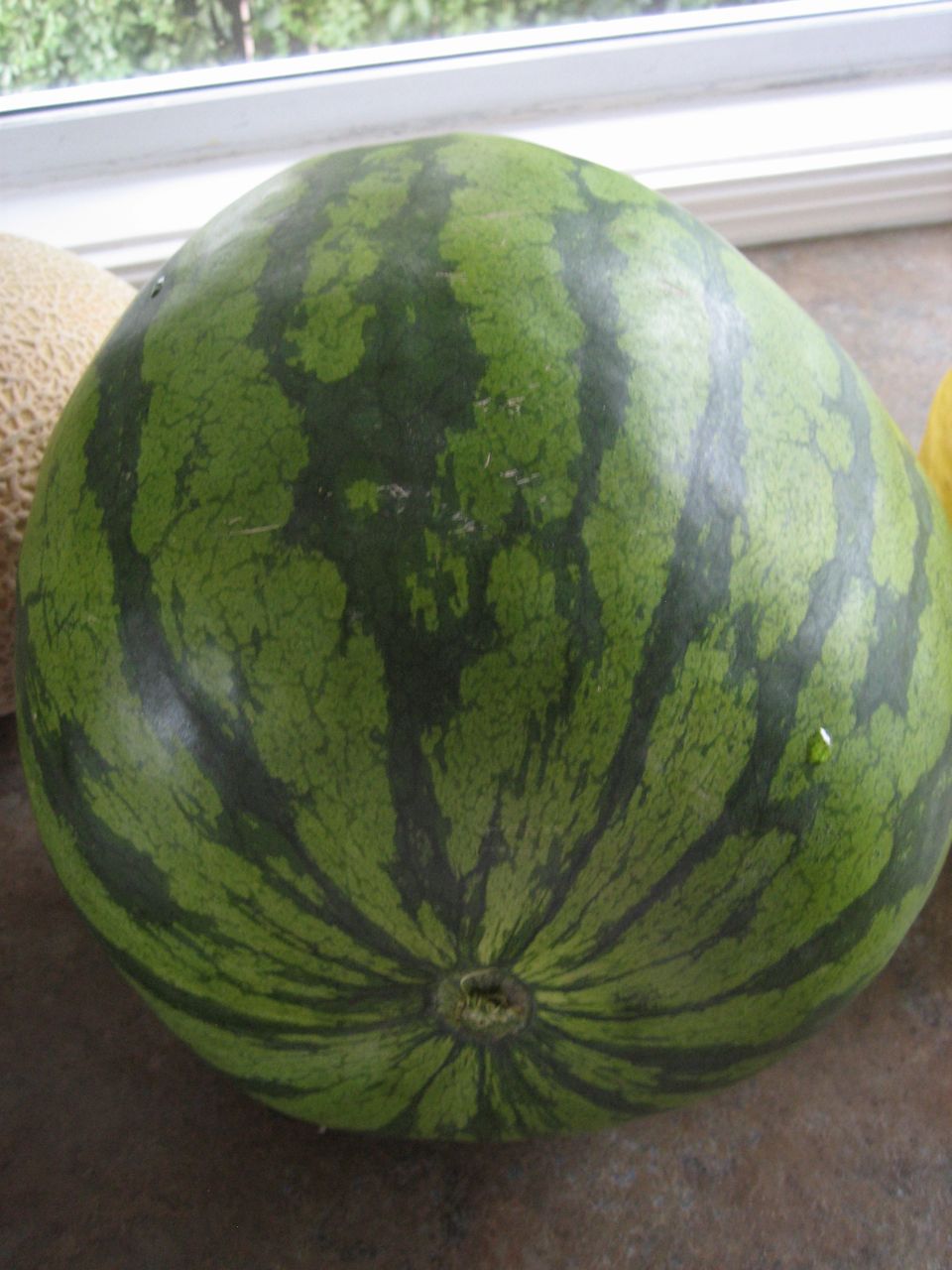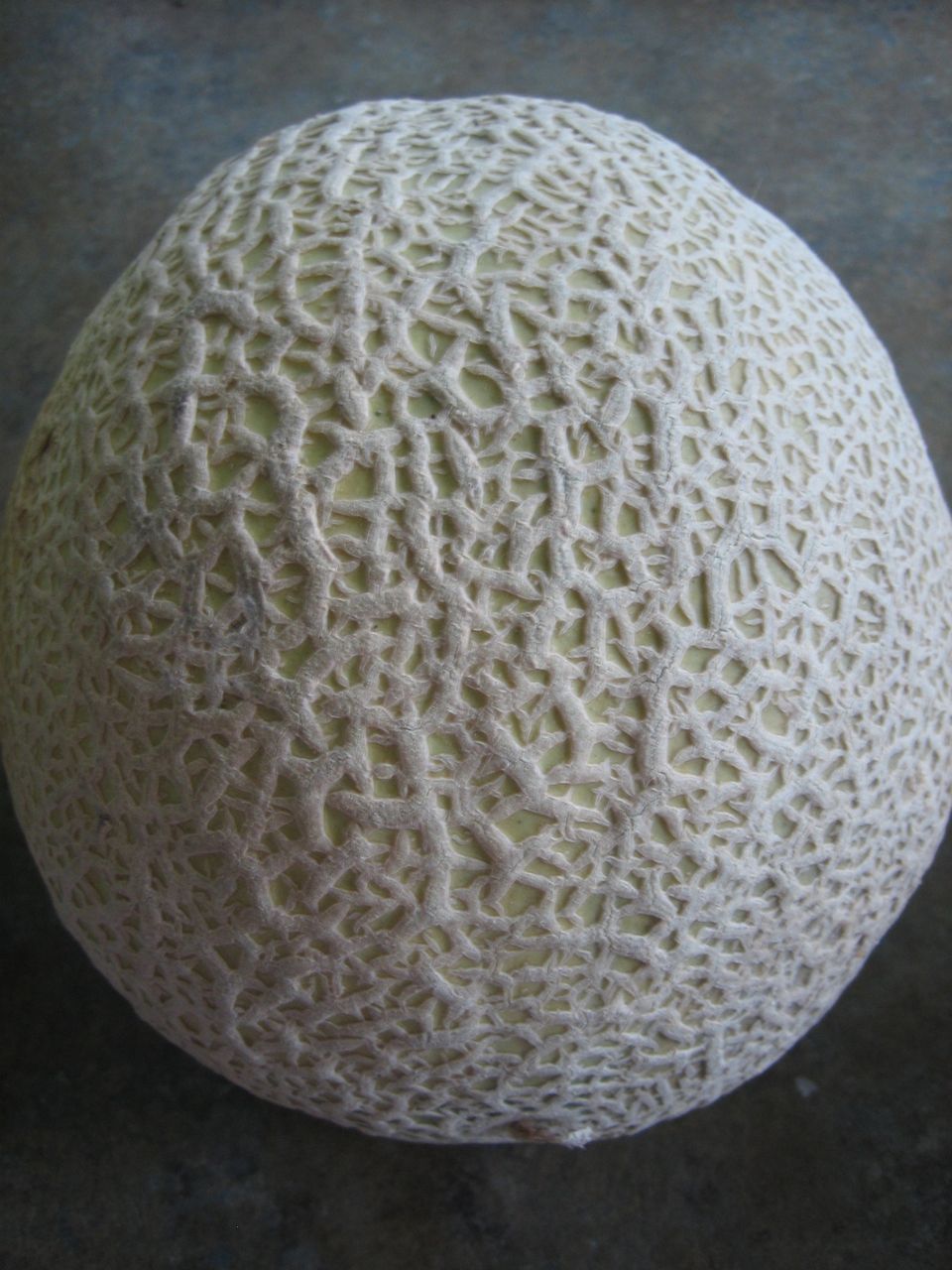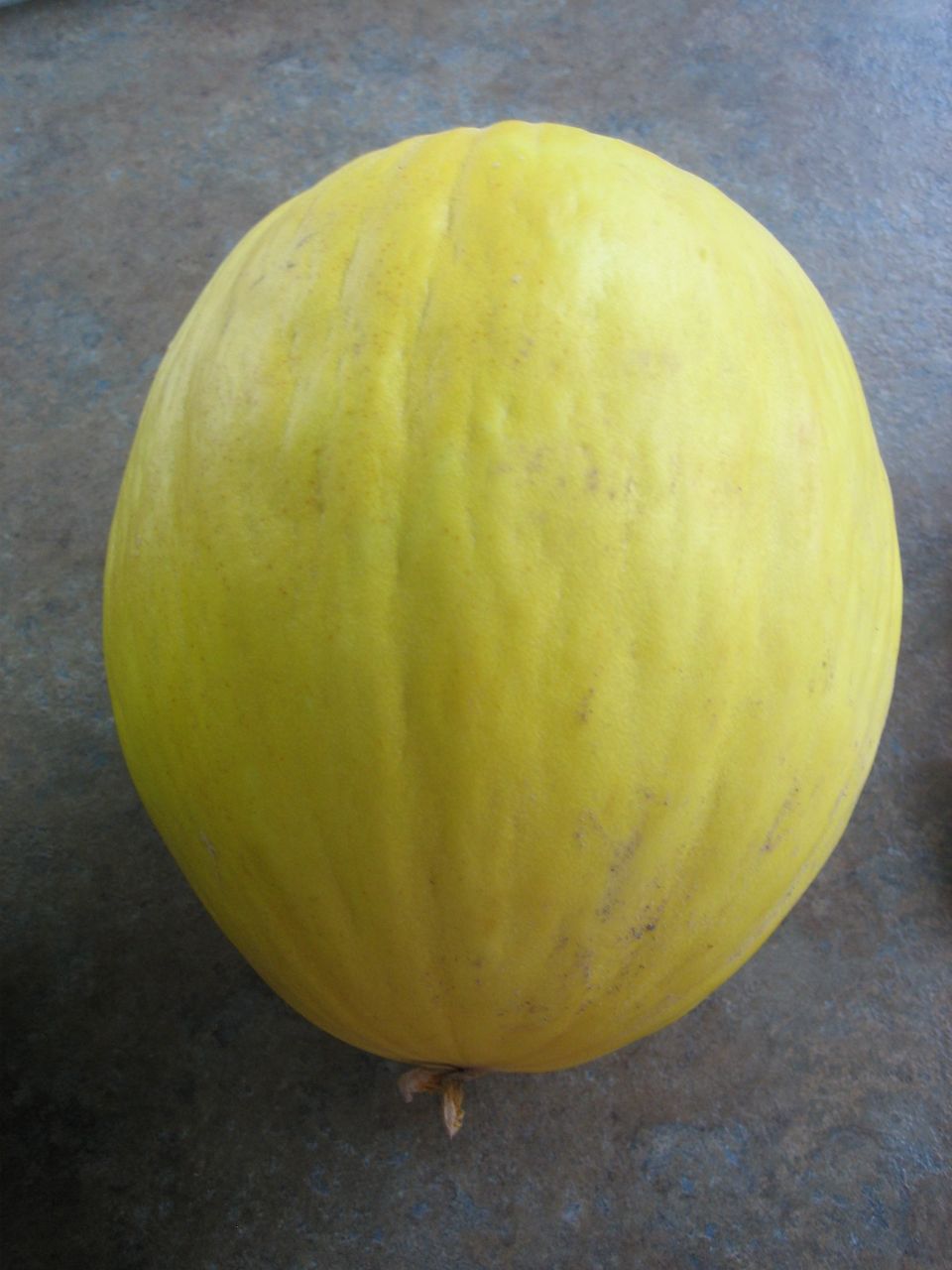 Yellow seedless watermelon ($3.50)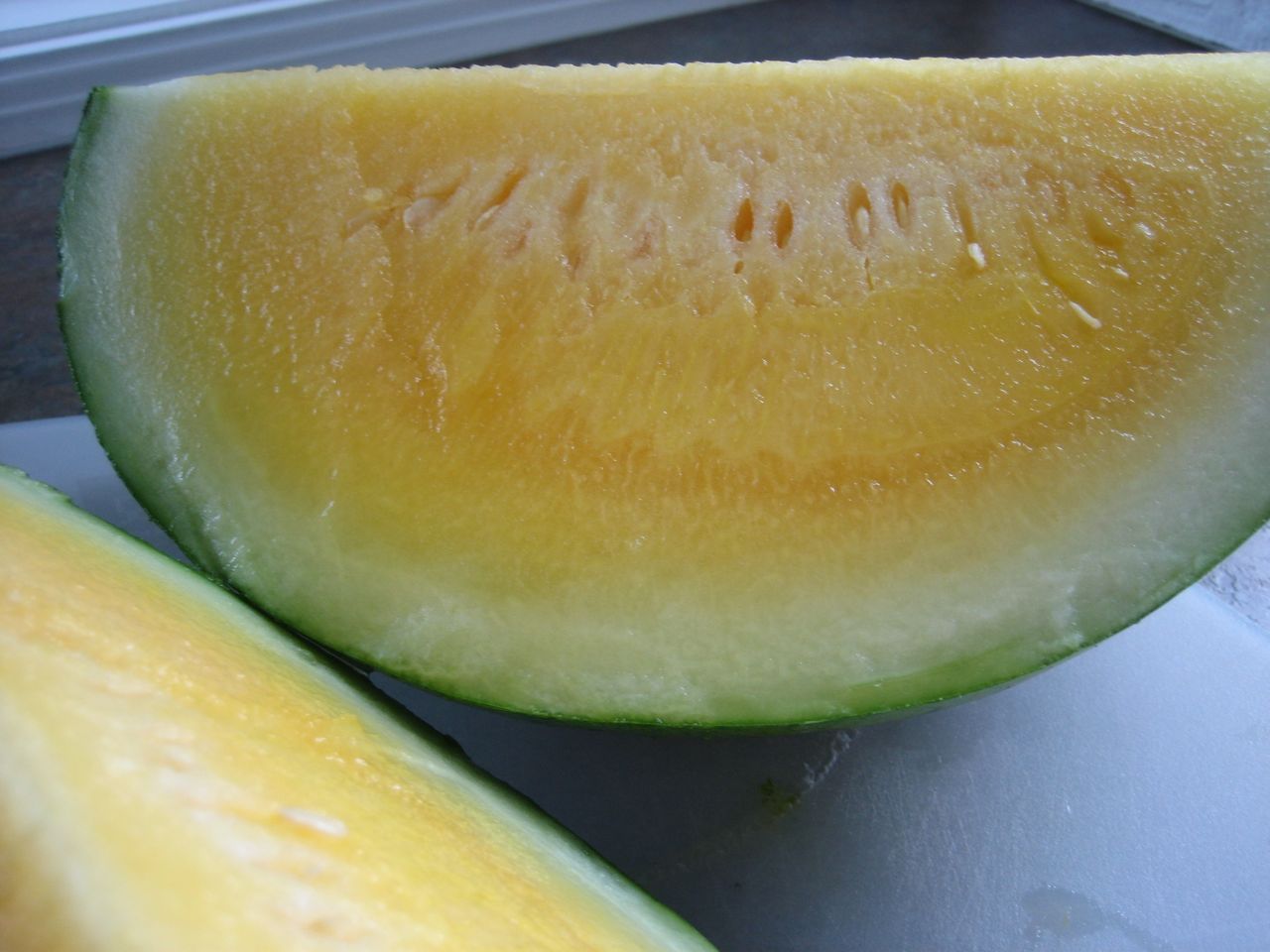 This melon was magic. It was so very crisp and sweet. The flesh was firm and it gave a bit of a snap when biting into it. This yellow water melon was my favourite of the bunch. I was pretty much the only person eating this melon, and it lasted at least a week. Most fruit gets a little gross after a few days but this melon remained fresh and the flesh crisp in my fridge for some time.
Cantaloupe ($2.50)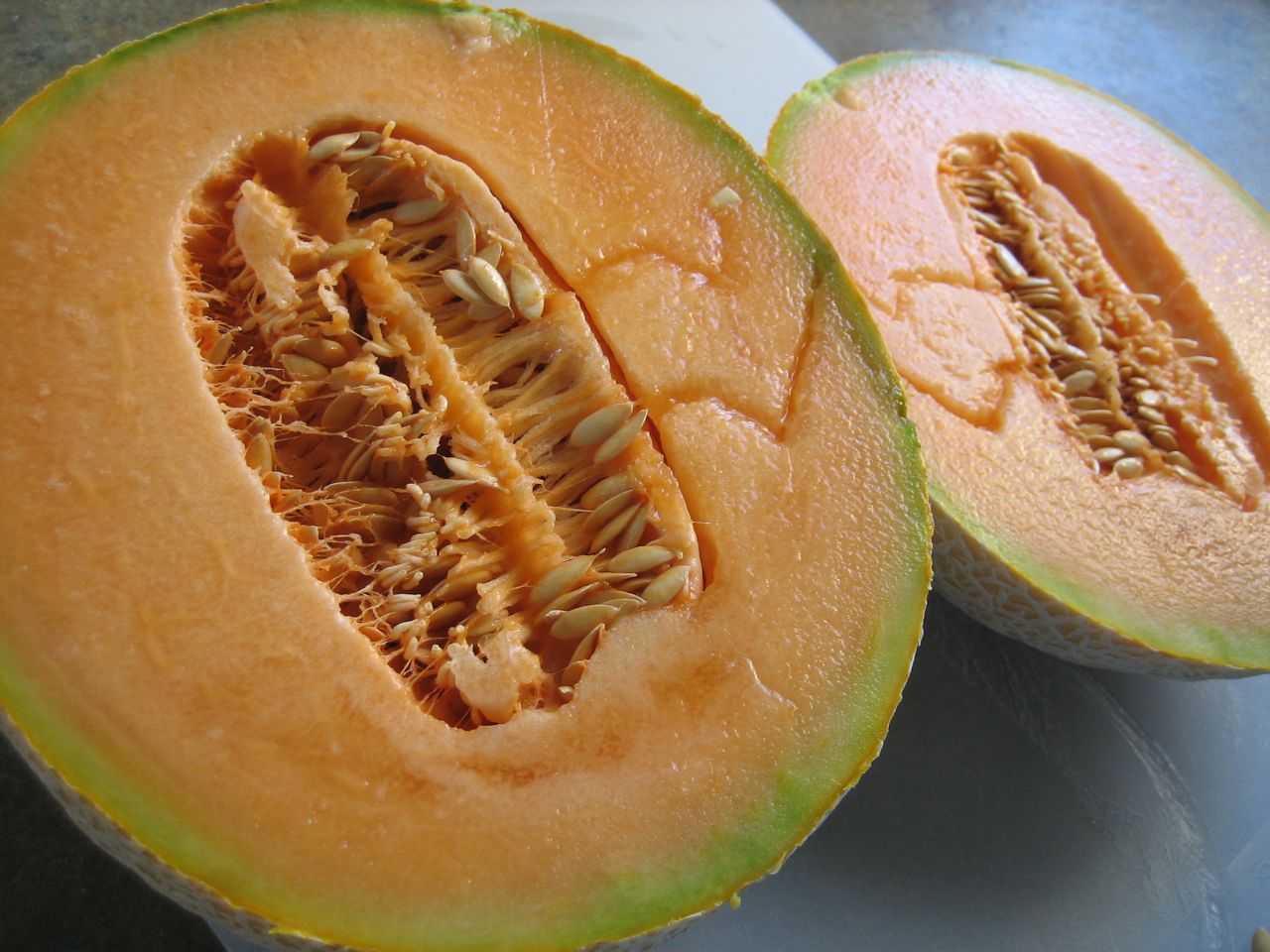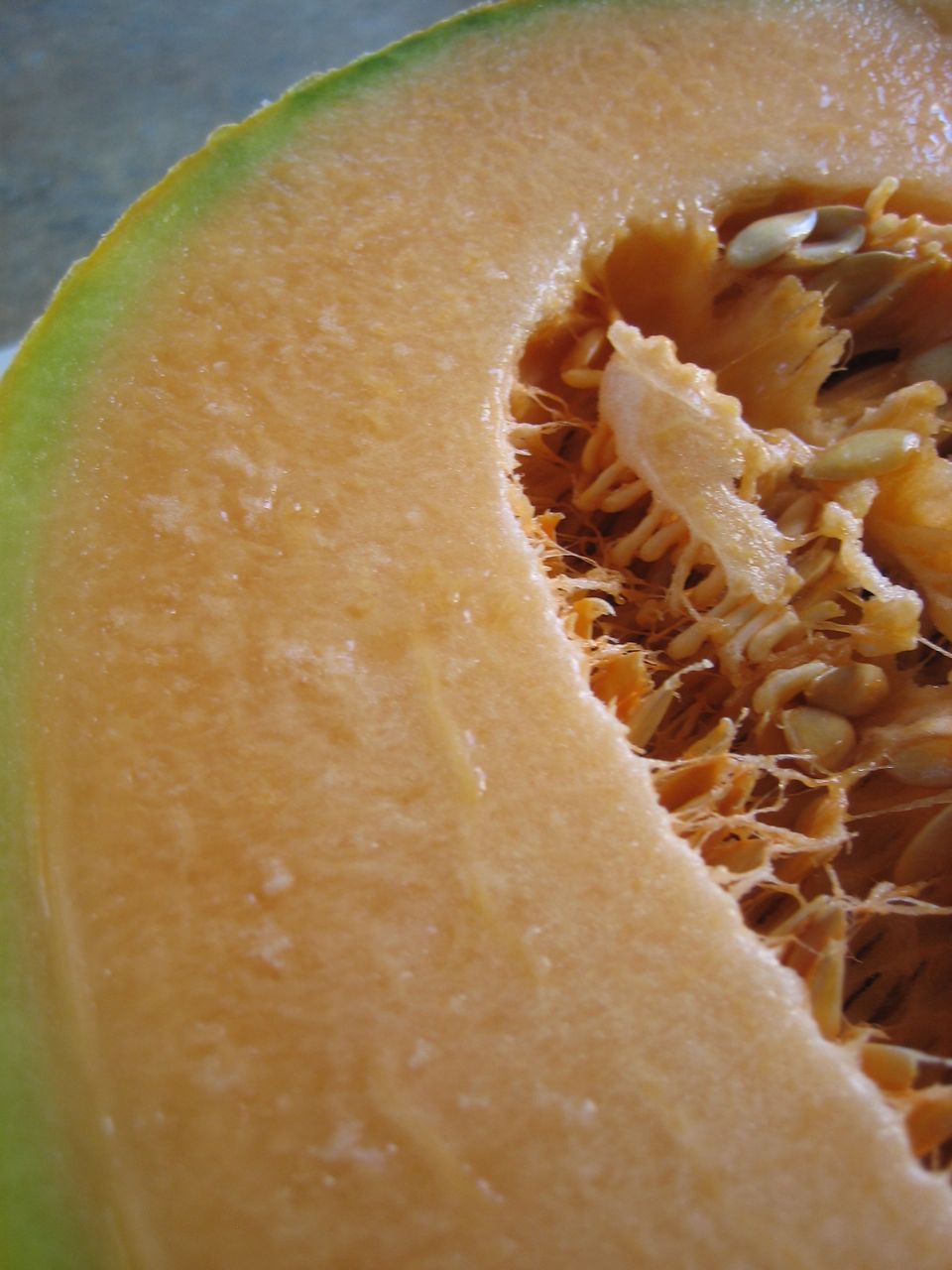 I waited a bit too long to cut into this, and thus it became a bit over-ripe sitting on my counter. It was insanely sweet. The flesh became a little too soft for me. It was still edible but not as enjoyable as it would be had I cut it open a few days sooner. It would have been perfect had I not waited too long. Next time.
Canary Melon ($2.50)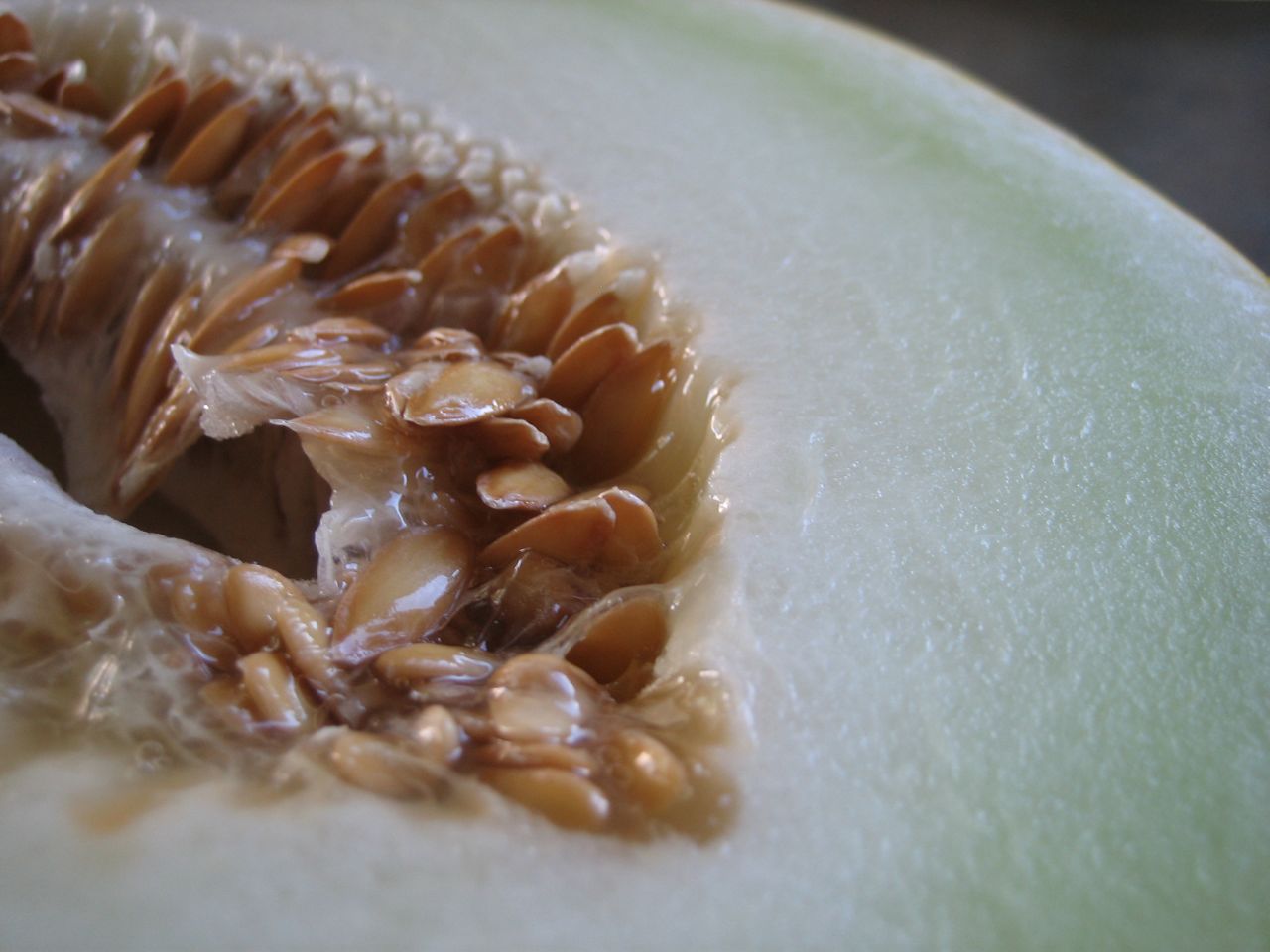 This lovely football shaped melon is very much a like a honeydew but a bit tangy. I discovered that this melon has a great shelf life! Lucky me! I thought maybe I waited too long on this one too, but in fact it was just right. I was so relieved, phew. I was worried I messed up another melon. The flesh was firm yet sweet, with that honeydew-ish feel and flavour.
Summer is officially over in a mere few days, the fall havest veggies will begin to take the spotlight during the wind down of the Farmers Markets around the region. Stop by the Wagon before it's all gone. It's a long wait until next summer.
Locations
The Wagon at Desert Hills Ranch
3 Old Mill Road
(seasonal)
Ashcroft
,
BC
V0K 1A0
Canada