Lee's Famous Recipe Chicken - Nanaimo, BC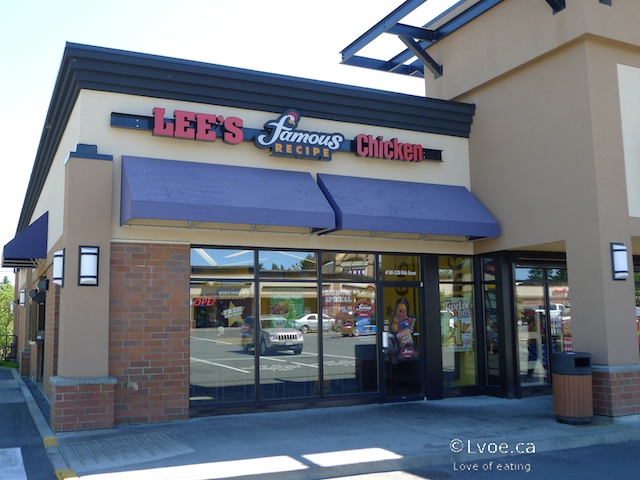 Apparently, Nanaimo is hurting for fried chicken. After temporarily re-locating to Nanaimo for an extended stint and telling y'all about my chicken dance with L.A. Chicken before heading over here, I received some emails from Nanaimo-ites expressing their frustration with the lack of fried poultry in this Harbour City.
One reader in particular has even delved into gas station heat lamp chicken in his desperation (hey, what's wrong with gas station eats? I have a whole section under "tags" over there on the right about gas station eats...) I am encouraged to check out Lee's Famous Recipe Chicken over in Harewood.
Am I familiar with Lee's?
Yes! Decades ago, I remember there was a Lee's Chicken in the City of Totems, (Duncan, BC,) just across the street from the local high school. I think it's a pho joint now...
Am I familiar with the Harewood area?
Yes! Wasn't this area known as Scarewood not too long ago?
I make my way down to University Village Mall for some chicken. University Village used to be called Harewood Mall. Wow. This place sure has changed. The main shopping complex received a face lift, with the addition of new buildings and businesses in the surrounding parking lot area. Lee's is located in one of the newer buildings near the Starbucks.
Chicken 12 Piece ($26.19*)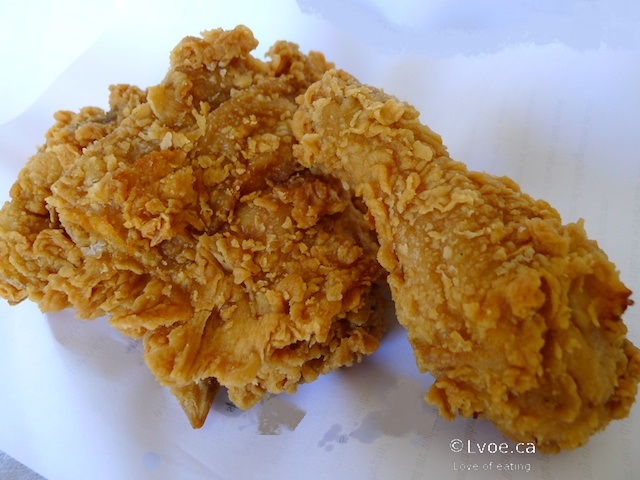 I went with the "crispy plus spicy" because in my experience the spicy version is never spicy. It's just seasoned. (Perhaps an exception may be Church's Chicken version of spicy...but I'll save that for another day.) The attached skin is crispy and light enough to eat more than one piece. The meat is moist and seems to be seasoned well all the way through.
*Their prices seem to have increased recently.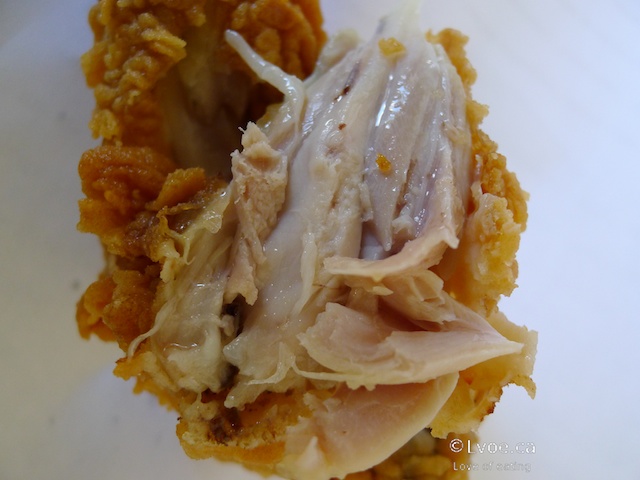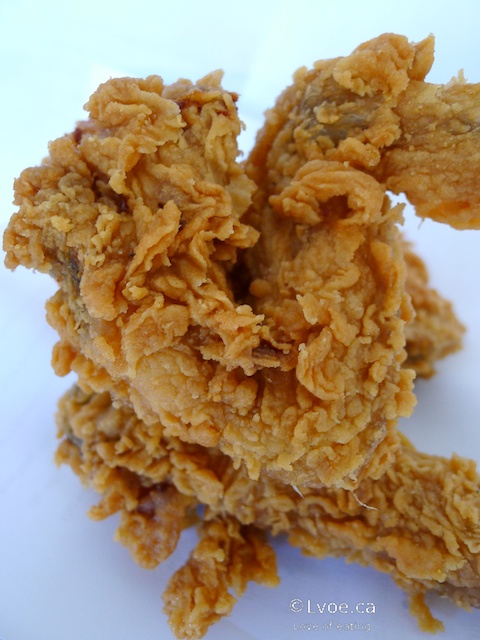 The look, taste and texture are certainly better than Colonel Sanders, but that task is not particularly hard to achieve.
In terms of fast food chicken, I think Lee's is closer in taste and texture to L.A. Chicken than say, Church's Chicken, but nowhere near Popeyes. DL refuses to believe this, and insists Lee's is blech, but DL hasn't had Lee's for years. I think L.A. and Lee's have more similarities than differences.
I would need to do a side by side taste test to be sure.
I don't know where people in Nanaimo go for fried chicken. According to the Nanaimo residents that contacted me, they don't know either. But Lee's is definitely good enough to fill the void. Did you know that L.A. Chicken in Richmond used to be a Lee's Famous Recipe location? Coincidence?
There aren't many Lee's locations in BC: Duncan, Nanaimo, Campbell River and I'm pretty sure there is one in Chilliwack. So chance of randomly happening upon one is slim.
When I first starting receiving emails from Chicken Fried Nanaimo-ites, I didn't think I'd crave breaded and frazzled bird parts during my stay here. But the more emails that trickled into my mailbox in response to L.A. Chicken and my Vancouver Island stay, the more I thought I needed just one more chicken dinner. Okay, this is it. No more fried chicken for the rest of the year.
Lee's Famous Recipe Fried Chicken website click here
Locations
Lee's Famous Recipe Chicken
101 - 520 Fifth Street
(University Village Mall ..formerly Harewood Mall)
Nanaimo
,
BC
V9R 3Y6
Canada