Danforth Deli: Ice Cream - Nanaimo, BC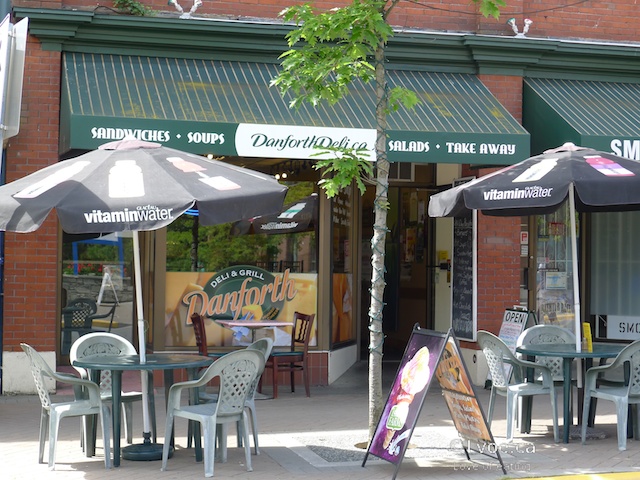 **UPDATE 2014: Danforth Deli is now closed. Nooooo....why!?**
As promised, I'm heading back to my diner-crush for ice cream. Before I take the three minute stroll down to Danforth Deli & Grill, I have to peel myself away from my number one distraction.
So yes, I currently have projects and assignments snowballing in front of me, but some of this is my own fault. As you know, I also procrastinate with the best of 'em. I mentioned earlier I would share some of the reasons why I can't seem to get work done.
Here's one of the reasons:
Baby Seagull Chicks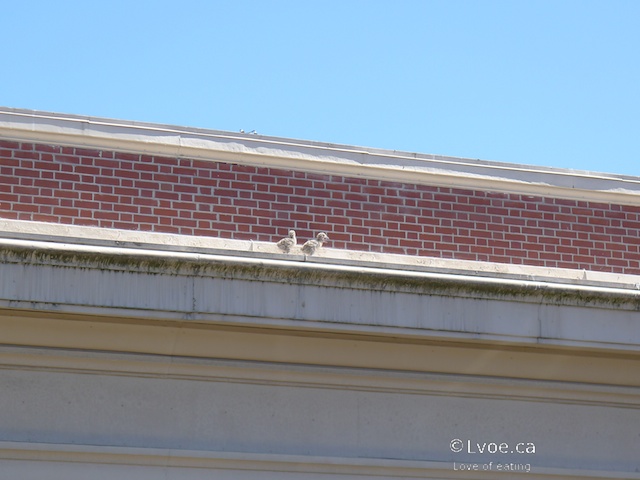 I know it's not the greatest photo, as I can barely make them out. They move surprisingly quickly.
I work in front of a window, and I was getting a regular amount of work done until one day I noticed these moving blobs of concrete. I thought, "Hang on now, concrete doesn't move..."
I've never seen baby seagulls before so I'm obsessed.
Purple Royale Cherry ($3.40)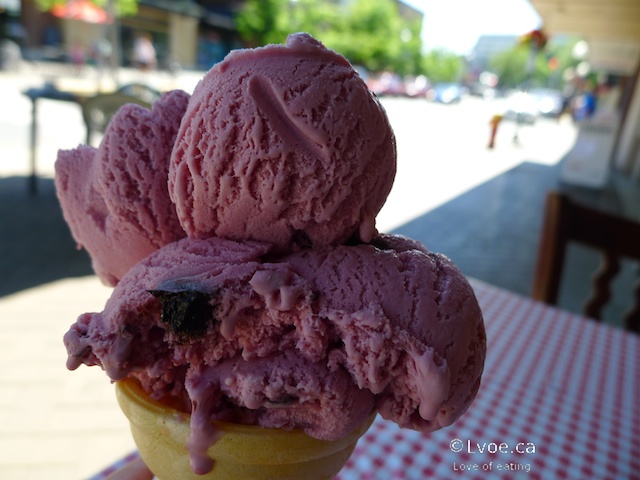 Danforth Deli carries a small selection of Island Farms hard ice-cream. There are about five or so flavours to choose from today, and I go with Purple Royale Cherry. Ice cream basics: Cold, creamy and sweet.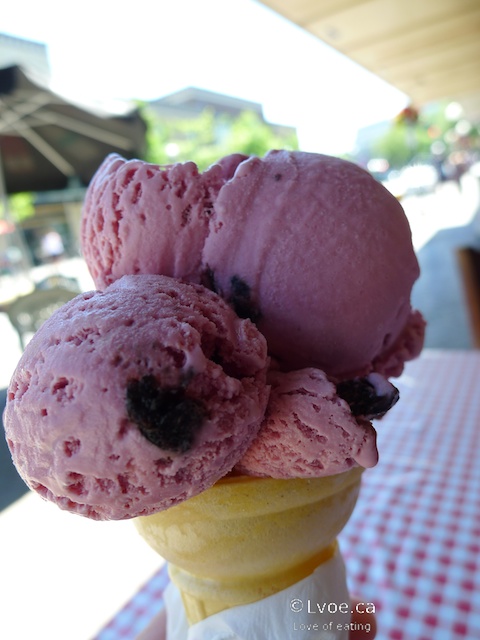 I've actually been watching these two chickees for a few weeks now; they are much less fluffier now compared to when I first spotted them a few weeks ago. They don't come out to cruise around very often, so when they do, I'm glued to the window. The adult seagulls obviously have their nest somewhere around the corner of this building. Away from my prying eyes.
Danforth Deli has a new updated menu as of yesterday click here for a peek. The price of burgers seem to have gone down a bit. (For my burger experience click here. For my philly cheese melt and clam chowder experience click here. For my breakfast omelette click here.)
As I'm walking back, with my purple cone in hand; I look up at the ledge of the brick building to see if I can see the two chicks from the sidewalk. Nope. Completely hidden.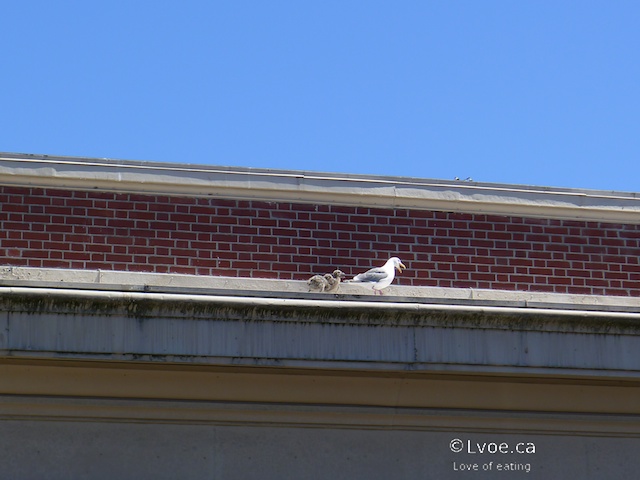 By the time I reach my desk, the Purple Royale Cherry is in my tummy and Huey n' Dewy have disappeared from sight with their parental unit.
Maybe now I can get some work done.
Danforth Deli website click here
Danforth Deli Facebook click here
Locations
Danfoth Deli & Grill
39 Commercial Avenue
Nanaimo
,
BC
V9R 5G3
Canada