Pho Tin Tin - Nanaimo, BC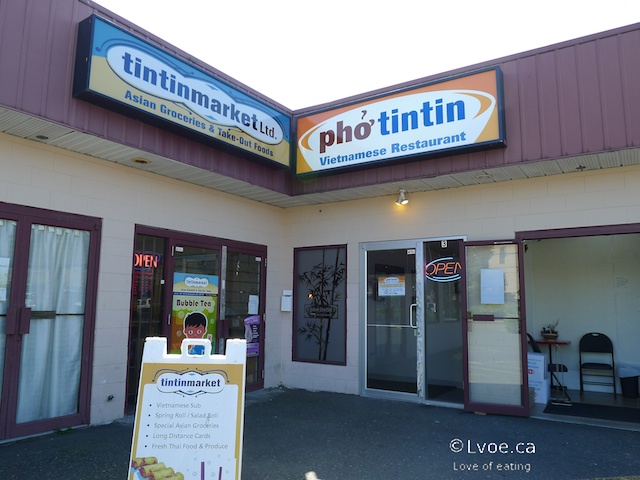 Ugh. I have a monstrous headache right now. I thought a hot bowl of phở might help me. I'm at Pho Tin Tin today. Pho Tintin is brought to you by the folks of Tin Tin Market. Which is the Asian grocery store located next door. I pick up a box of Trung Nguyen coffee at the market before I head over to Pho Tintin. (I can't decide if it's Pho Tintin or Pho Tin Tin. Please enlighten me if you know.)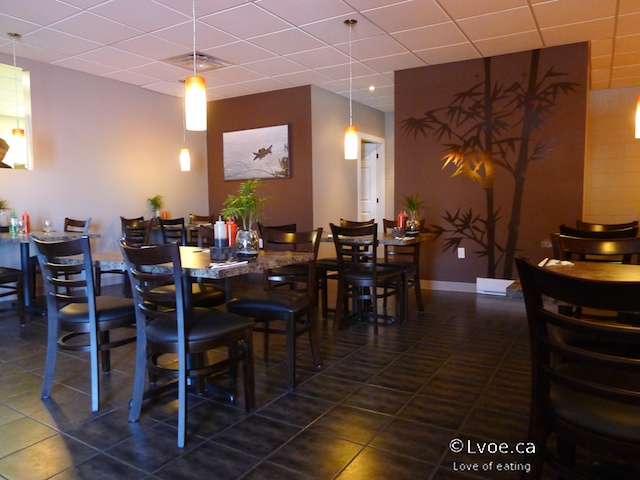 Tin Tin Roll ($4.95)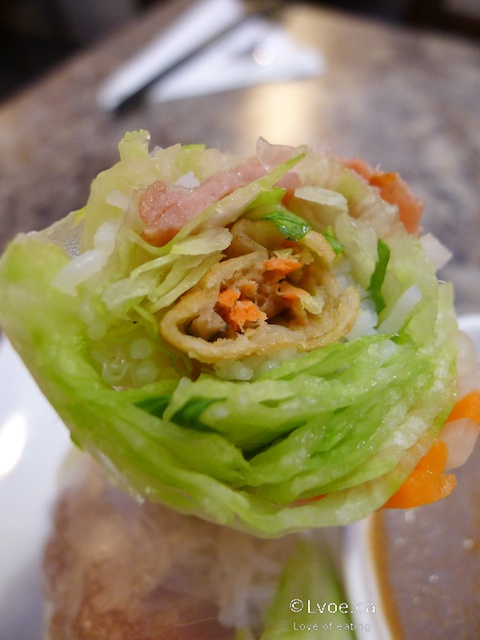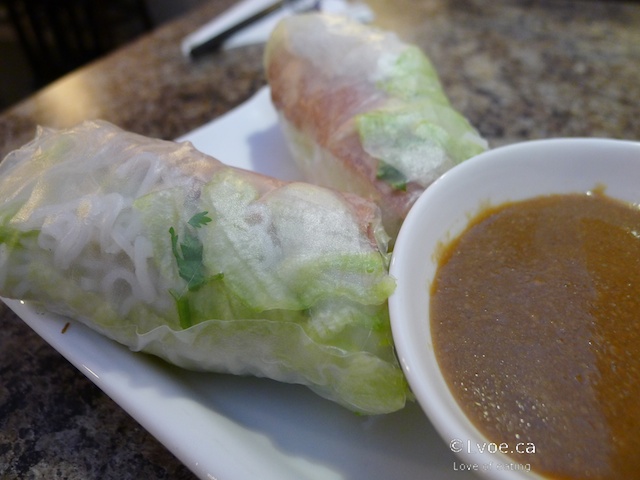 I took a chance on the Tin Tin Roll. There is no description on the menu, so I decide to surprise myself. I love ordering items off a menu with no description. This is one of the ways I add excitement to my life. Sad, I know. I sure do like this Tin Tin Roll. The TT roll is the proverbial Vietnamese salad roll with pork, BUT it has a spring roll rolled up inside! I like the cool crispiness of the salad roll contrasted with the hot crunchy spring roll. Dip into peanut side sauce and enjoy.
Beef noodle Accoutrements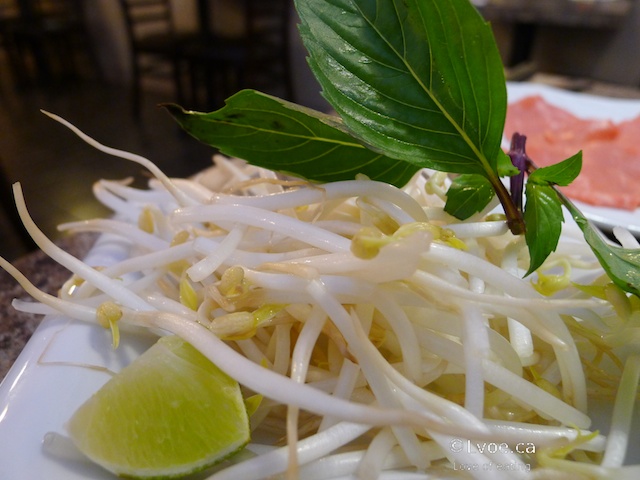 House Special Phở đặc biệt ($8.75)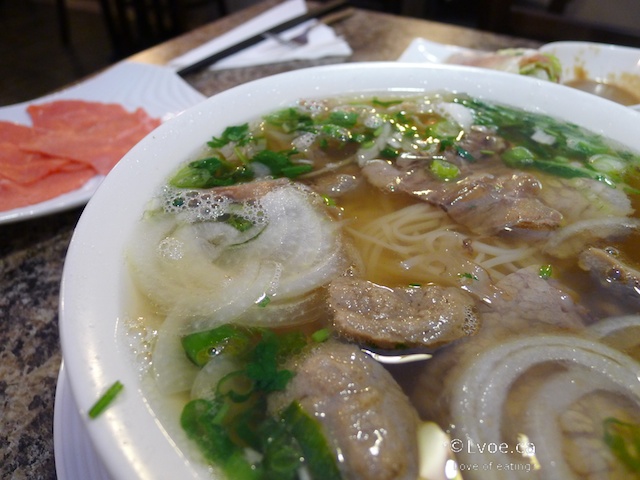 The phở broth is flavourful, and the Tin Tin kitchen is not skimpy with the meats and offal. The noodles are loose with a chewy bounce. I am very much enjoying this head pain healing bowl of phở.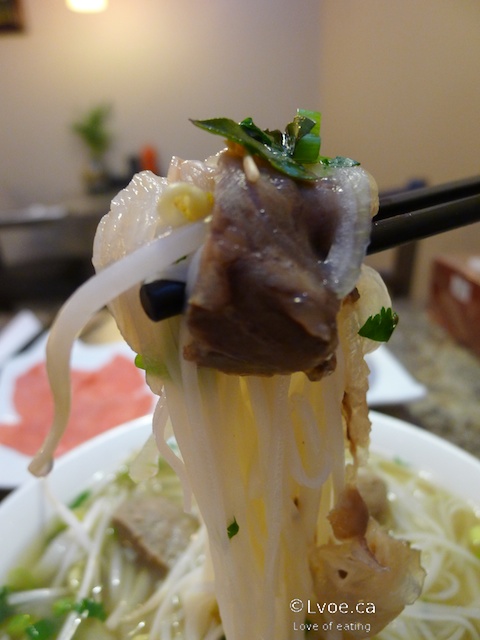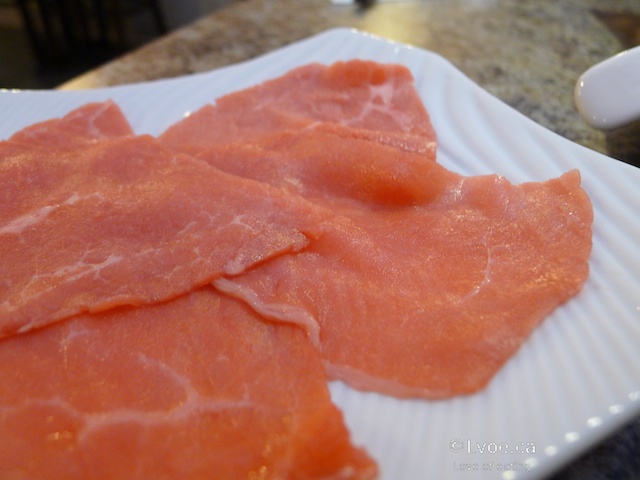 The rare beef is slightly thicker than I like, but it's still "bite-throughable."
Jackfruit Smoothie ($5.00)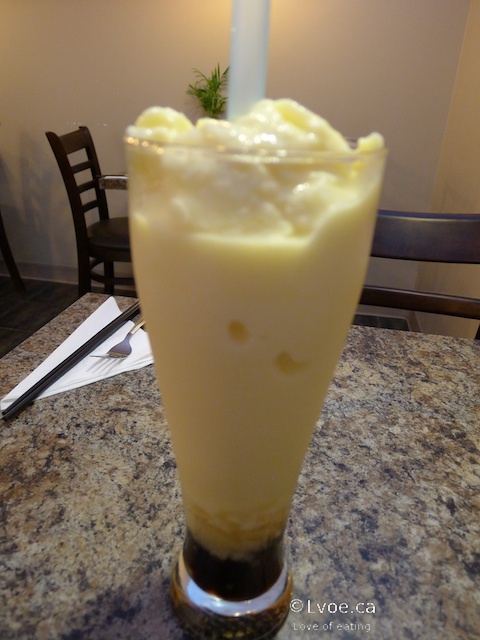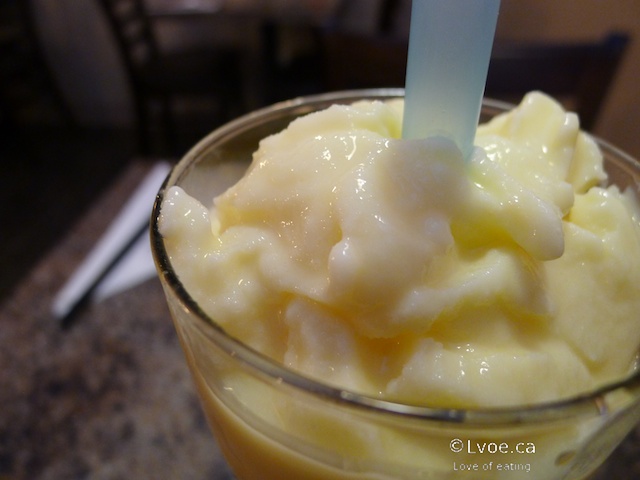 After I heal my headache with a hot bowl of phở, I decide to give myself brain freeze with a bubble tea slushie. I also add tapioca pearls and coconut jelly to my drink. Smooth, just like the name says. Do you like jackfruit? It's a bit "aromatic" in a durian sort of way, but not as intense.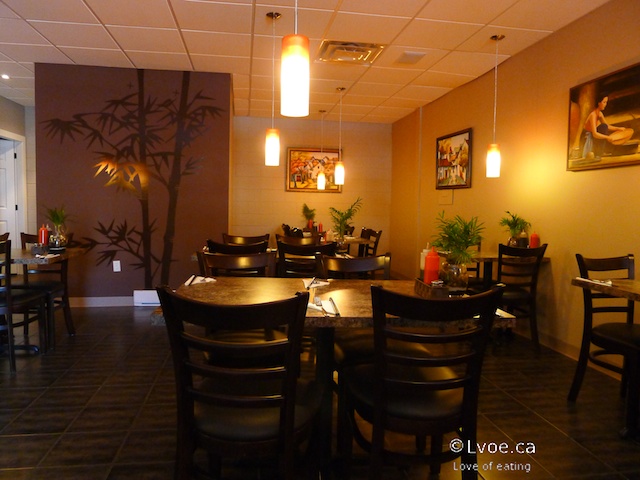 The service is young, friendly, and pretty fast too. The room starts to fill with a mix of young families and the local university crowd. For a phở joint, the décor is modern, comfortable and clean.
Pho Tintin is a pretty solid addition to Nanaimo's growing phở landscape.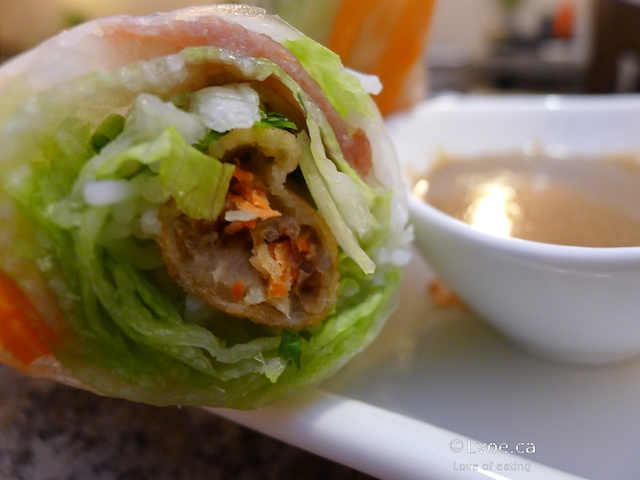 I'd totally come back, even if it was just to have the Tin Tin Roll. I leave the restaurant stomach full and headache free. Mission accomplished.
Pho Tin Tin website click here
Locations
Pho Tintin
3 - 201 Fourth Street
(Corner of Bruce Ave and 4th)
Nanaimo
,
BC
V9R 1T3
Canada
Phone:
250 591-6490 or 250 753-6480