Waterfront Confections - Nanaimo, BC

I'm looking for something sweet and cool to enjoy after lunch and for some reason I thought the Javawocky coffee place on the corner served ice cream. They don't. So I have to keep walking. I'm passing by Waterfront Confections and I there was a lady getting a cone. I heard her say, "Oh, that's way too much...just half will do..." She was referring to her large cone which was stacked with at least three different flavour scoops. The server removes half of the last scoop and hands to cone over. I decide on the spot that this is the place for me.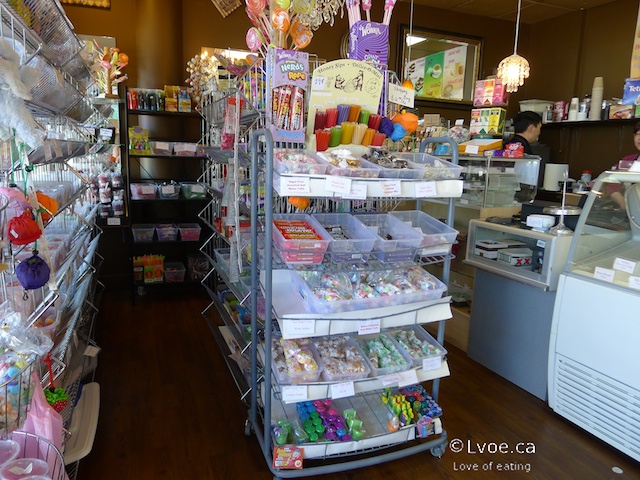 Waterfront Confections is a candy store, but during the summer months they do brisk business selling their version of gelato or is it ice cream? I can't remember now what they refer to it as. I think I'm coming down with something. My throat feels a bit tickly. I've dodged the bullet on many occasions lately with sick co-workers. Why do some people insist on coming to work when they are hacking phlegm and coughing? You're just making everyone else sick! I'll be gargling with some salt water tonight to fend off water ever it is I feel brewing in my throat.
Barnacle Swirl (small siza)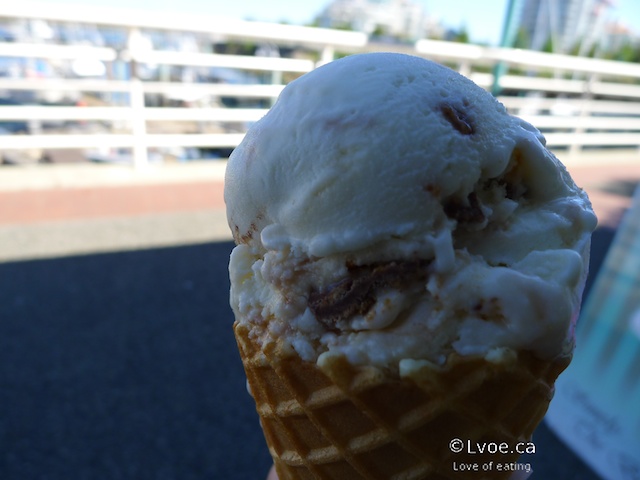 I think I'm going to cruise with an Under the Sea Theme for my flavour choice. Barnacle Swirl is vanilla with chocolate pieces, swirls of caramel and peanut butter cups throughout. For a sweet cold treat this is fine. But it's not the greatest.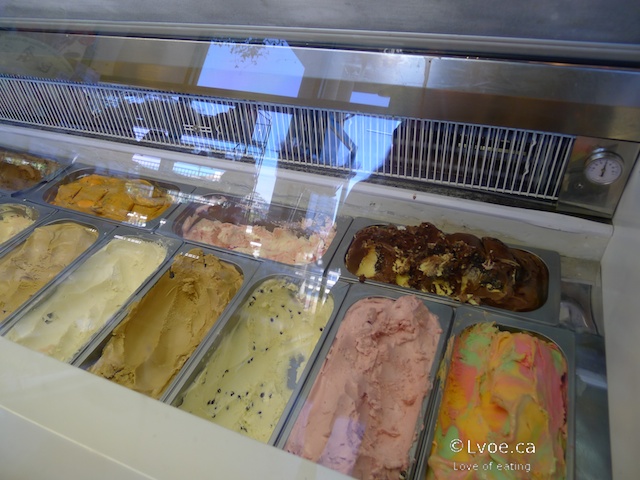 Waterfront Confections apparently makes 30 flavours "fresh in store," but what that really means I don't know. Although my choice is sweet and cold, but there's something odd about it. I can't really put my finger on why it's a bit strange, but the texture is not like other gelato or ice cream for that matter. Waterfront Confections "gelato" is airy, very sweet, and there's something artificial to both the mouth feel and flavour in general. However, the shop is located in a fantastic location down on the waterfront promenade at the harbour. This marina area is a great place for people watching in the summer...not so much for the winter as it's a bit windy and chilly.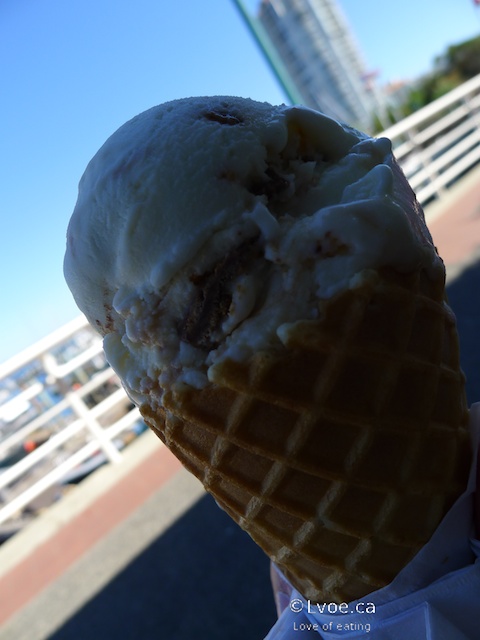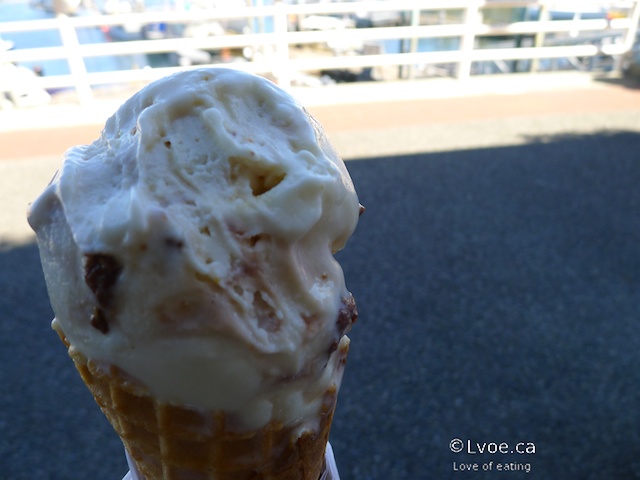 The Barnacle Swirl cone was cool enough to ease my scratchy throat for the time being. I'll have to down copious amounts of Citron Tea when I get back home in attempts to beat back this possibility of a cold. I'll keep you posted. (Because I'm confident you want to know about the progress of my illness...!)
Locations
Waterfront Confection
90 Front Street
(On waterfront promenade)
Nanaimo
,
BC
V9R5H9
Canada