Zalathai - Nanaimo, BC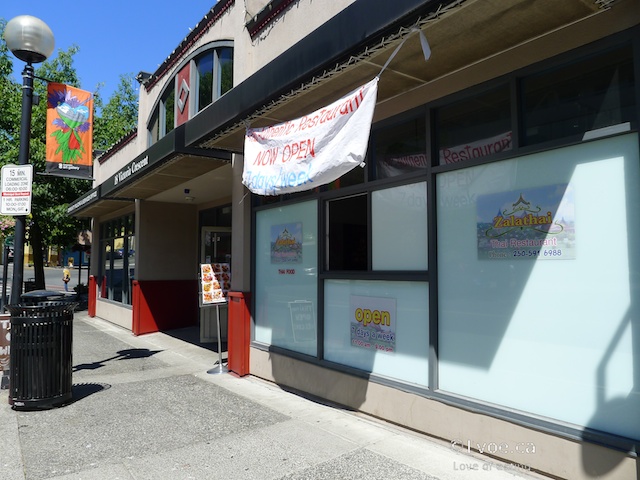 I can't tell if my cold is better, worse or maintaining. I spent last night trying to sleep upright with rolled Kleenex strategically stuffed up my nostrils. Y'know when your nose runs but no air can get through your nostrils, so you can't blow it? So frustrating.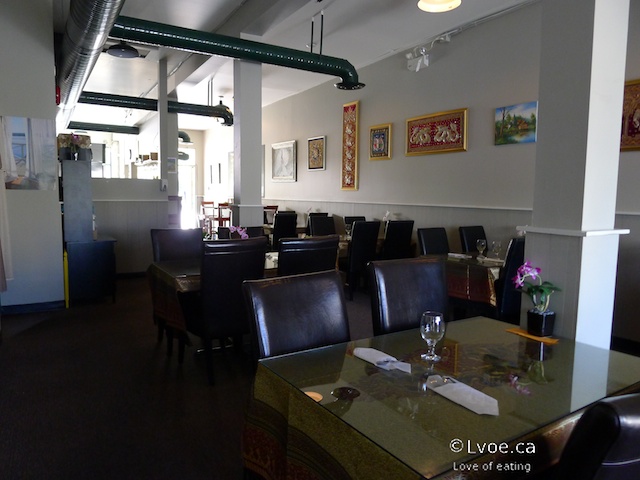 I'm here at Zalathai. This Thai restaurant is located on Victoria Crescent just a few doors down from the Thirsty Camel.
Do you take part in saline nasal flushes? Some people call it a nasal douche. Tee, hee, hee. Ha! (I know, I'm no more mature than a 12 year old sometimes...)
I like to flush whenever I feel something coming on, like now. I must say, it's really kept my sick days to a minimum. Whenever folks are sick around me I like to preach to them about saline flushes, and how therapeutic they feel. People never believe me that it works.
Pad Prik Khing Ginger Special ($9.99; add prawns $3.00)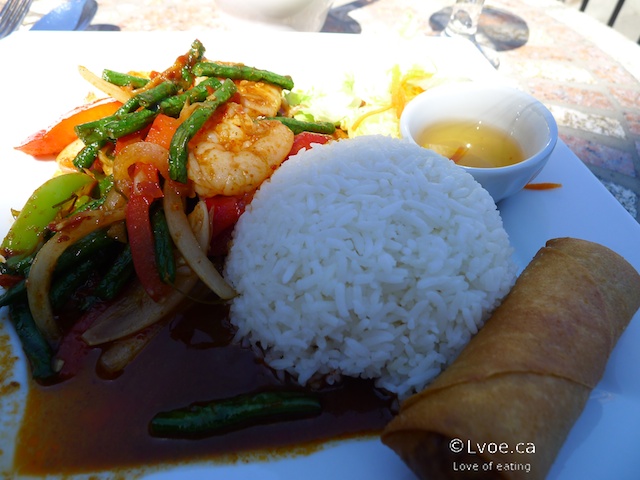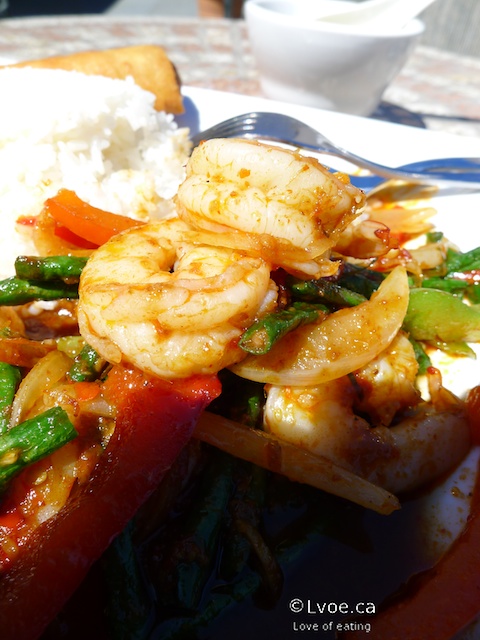 Soup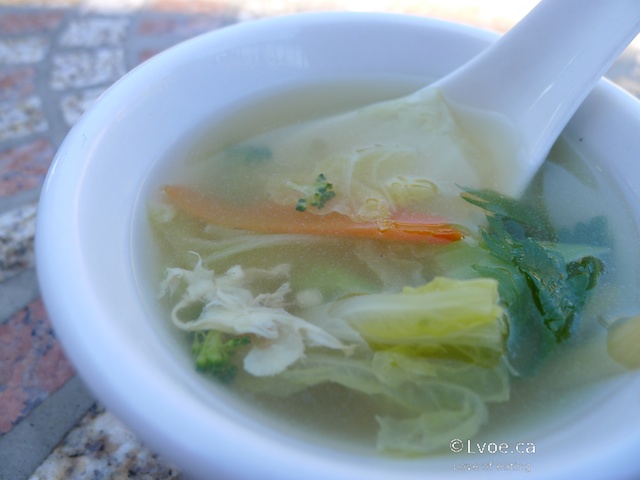 The side soup is sufficient, but the broth is quite salty with a bouillon cube taste.
Spring Roll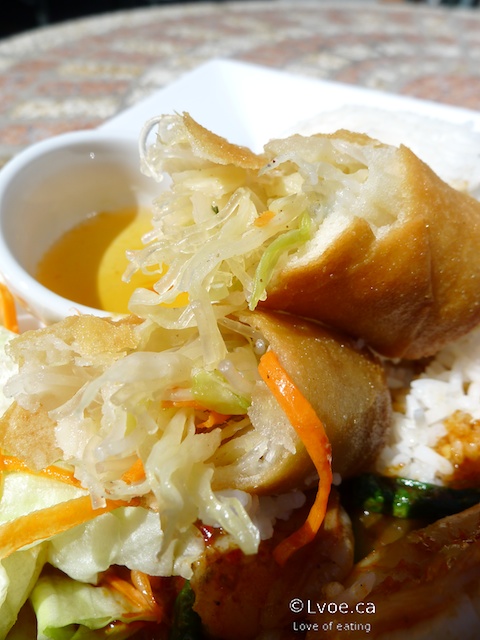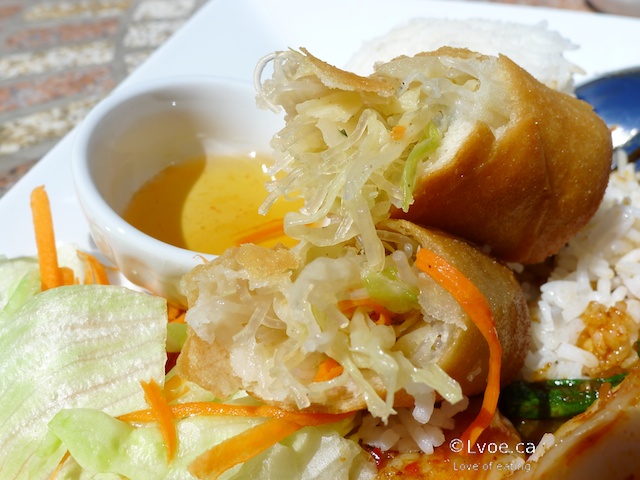 Hmm…this deep fried roll has a weird oil aroma. I couldn't bring myself to finish it. The spring roll is thick and greasy. It's not the greatest.
Pad Prik Khing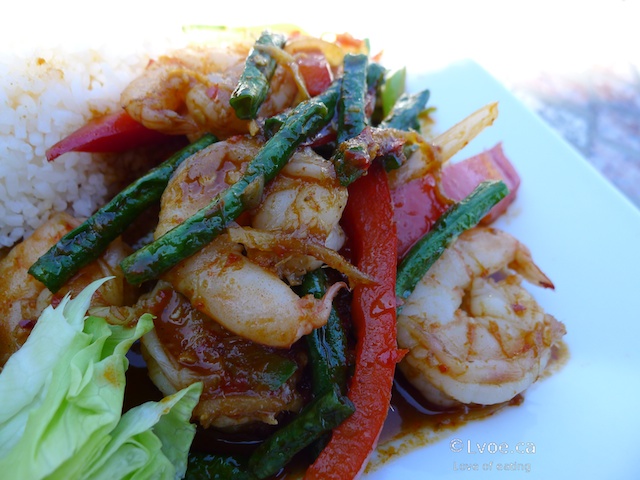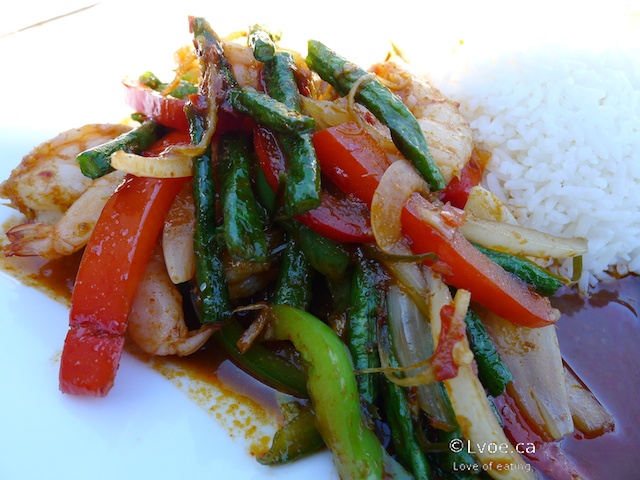 The main curry however, has sharp, clear flavours. The dish is satisfyingly peppy with a little kick.
The service at ZalaThai is warm and welcoming, but the place is pretty empty for the entire lunch visit that I am here. It's not surprising.
My sinuses feel great after a little rinse with my neti pot. On my road to recovery!
Zalathai facebook click here
Locations
Zalathai
22 Victoria Crescent
Nanaimo
,
BC
V9R 5B8
Canada