Danforth Deli: Breakfast - Nanaimo, BC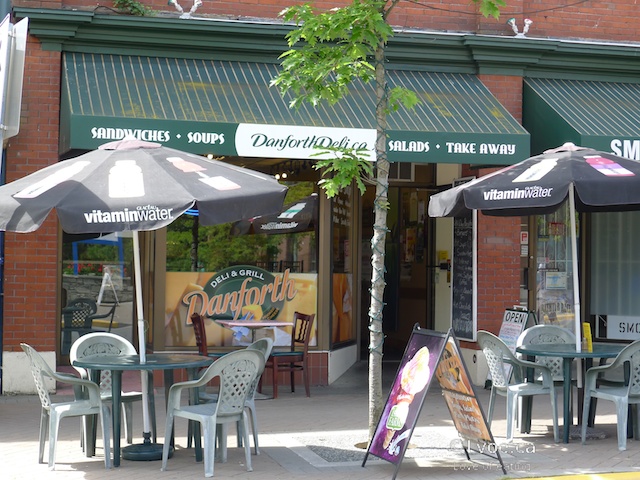 **UPDATE 2014: Sadly Danforth Deli is now closed. Nooooo!!....Why!??**
Okay, I know I've already posted about Danforth Deli before. They are currently in the midst of relocation so I'll push out my posts about them since all my visits will refer to their original location. Just two more quick write-ups and I'll leave it at that. This one will be about breakfast.
I usually come here for lunch, but I made an effort to get down here in time for their morning offerings.
I have written about Danforth a few times in the past: click here for a look at my Philly Melt and Clam Chowder and click here for a peek at some juicy burgers and click here for some ice cream with baby seagull chicks.
So I'll just get right to it this time:
Squeezed Orange Juice ($4.00...I think)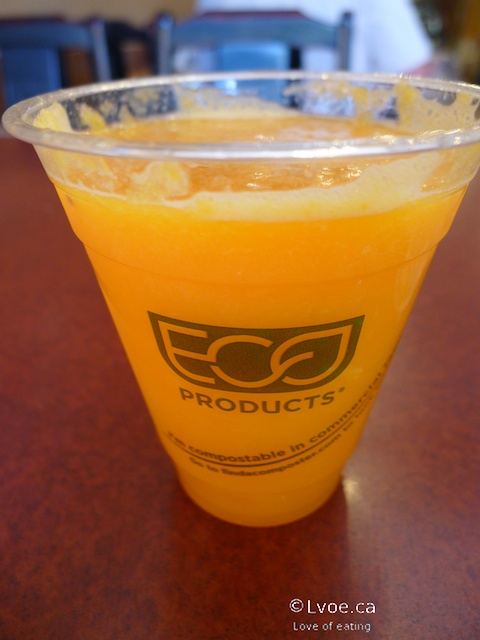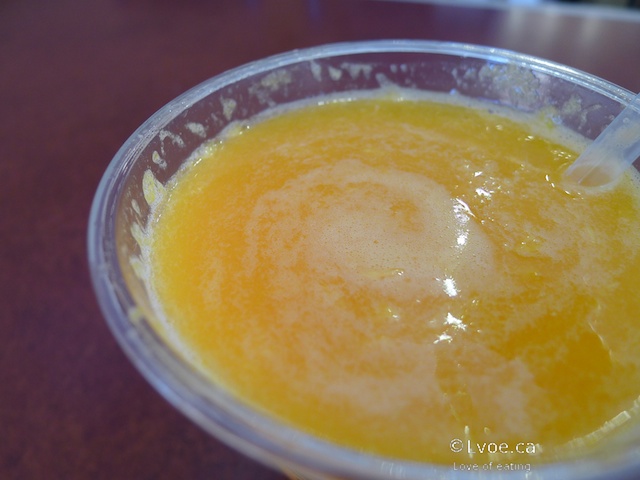 I can't remember how much this juice cost so I'm estimating. I'm trying to not automatically order coffee in the mornings; hence the O.J. today. Many moons ago, I used to work for a place in Vancouver where we had freshly squeezed orange juice. And yes it was freshly squeezed, and truly only contained what was squeezed out of those oranges. I used to refer to this nectar as Liquid Gold, because it was labourious and crazy-ass expensive. It was really good though.
Avocado Bacon Cheese Omelette ($12.00)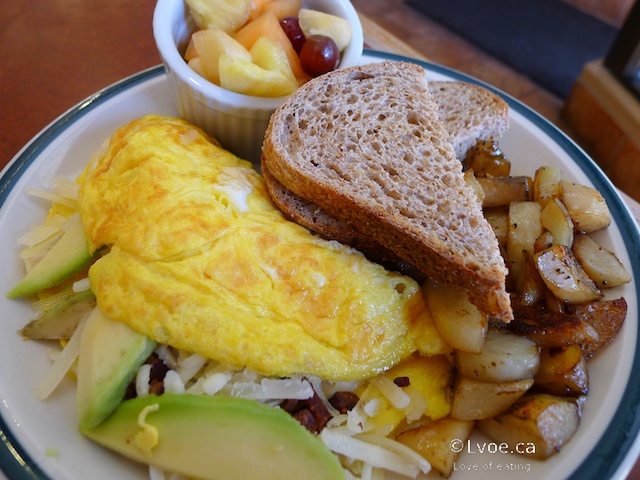 It's a beast of a breakfast, no? The omelette is chubby with freshly sliced avocado and a generous handful of cheese.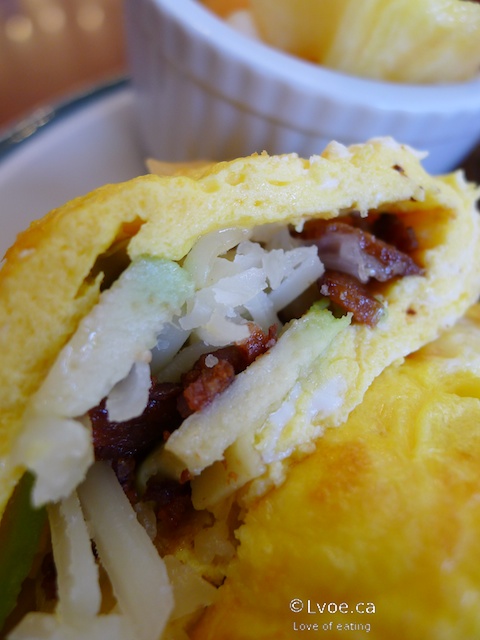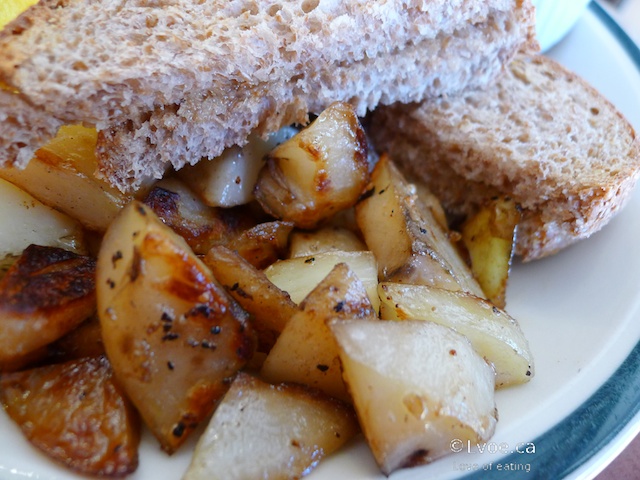 The bacon is crumbled into bits, but the bits are super crunchy and provide all the salt that is required to season this omelette. The white cheddar cheese isn't melty all the way through, but it's cheddar-y all the way through. Danforth's hash browns are well seasoned with herbs and fried just crisp enough around the edges.
Fruit Cup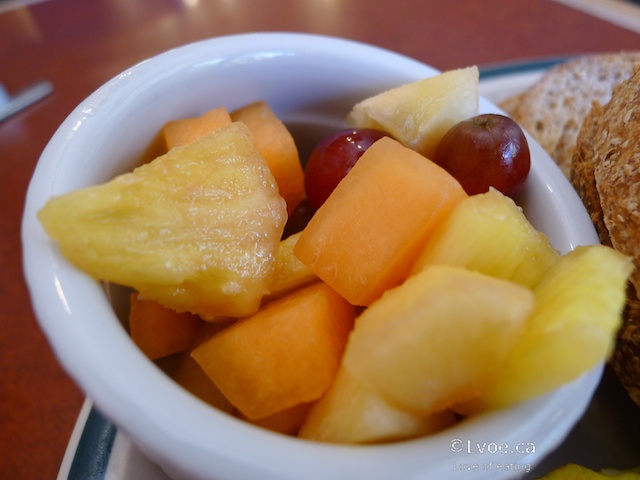 You can tell the cut fruit was prepared a while ago, but still tolerable.
Organic Strawberry preserves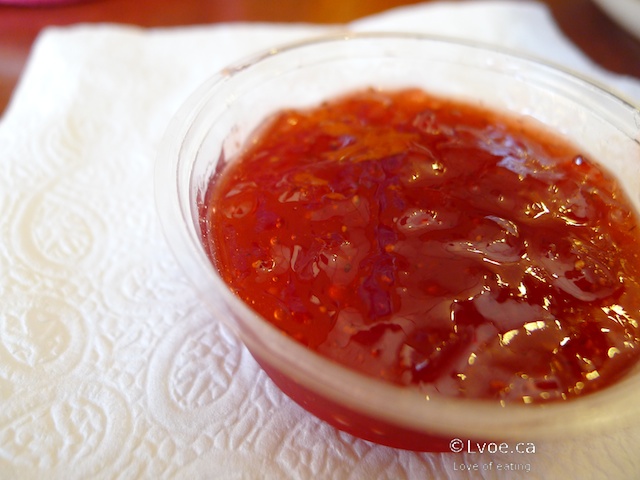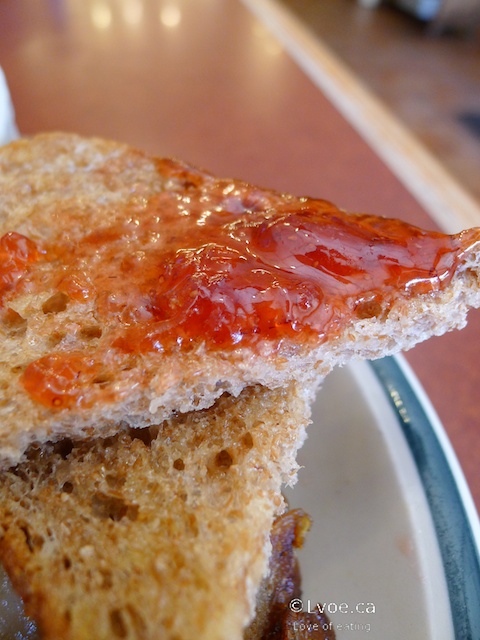 I don't know why I felt the need to include photos of the organic strawberry jam. Normally, if DL (a.k.a the Jam Guru) is not here, I feel no need to report on jam. But here it is. My toast is whole wheat and baked in house. If you need it spreads just ask. Today the selection is strawberry and peanut butter.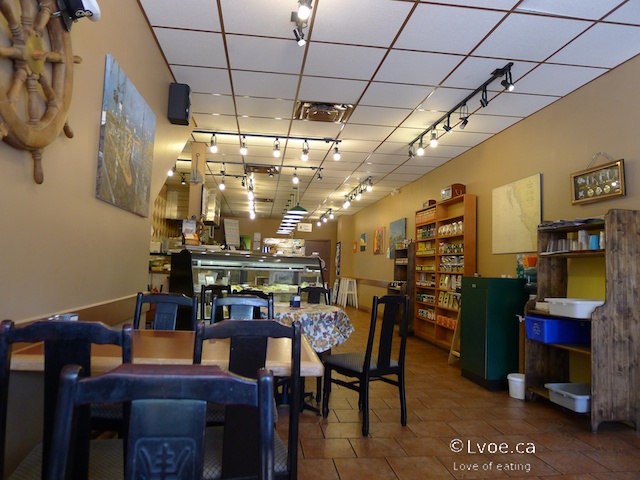 If the exterior and interior photos look familiar it's because I've re-used some of them from my previous post. Yeah, sometimes I get lazy.
Danforth Deli website click here
Danfort Deli facebook click here
Locations
Danforth Deli
39 A Commercial Street
Nanaimo
,
BC
V9R 5G3
Canada