Danforth Deli: Chowder and Cheese - Nanaimo, BC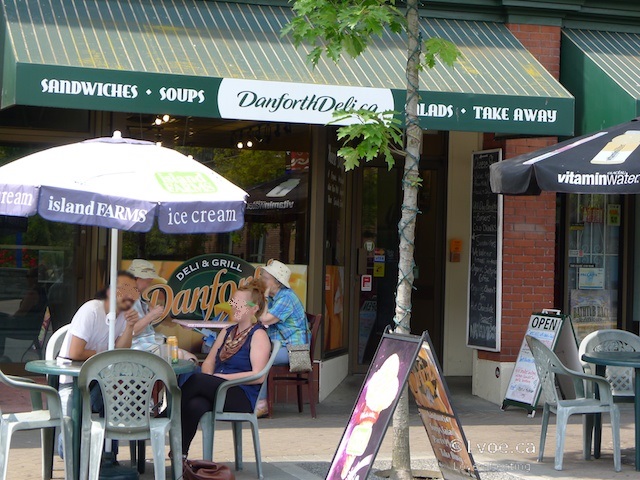 **UPDATE 2014: Sadly Danforth Deli is now closed. Nooooo!!....Why!??**
Okay so here's the last of the Danforth Deli posts. The deli is in the midst of moving locations, and this particular visit pertains to the soon-to-be old location.
I'm making a quick back and forth trip between Nanaimo and Vancouver. Knowing the food options are limited at the Departure Bay ferry terminal, I brought with me a take-away late lunch from Danforth Deli. The last time I wrote about Danforth chowder it was a Nanoose Bay Clam Chowder. Click here for that bowl of goodness.
Wild Salmon Chowder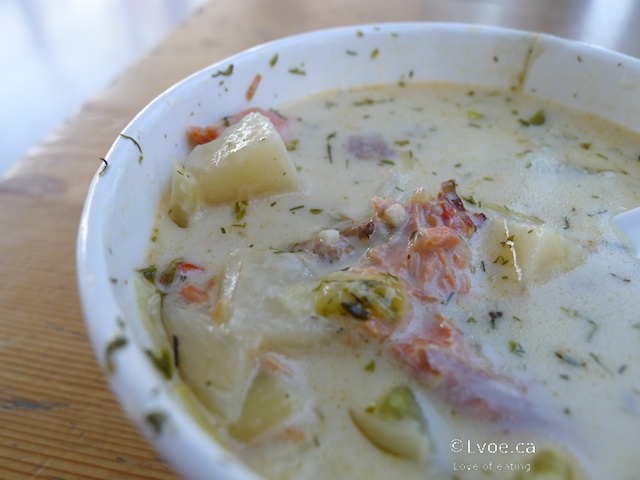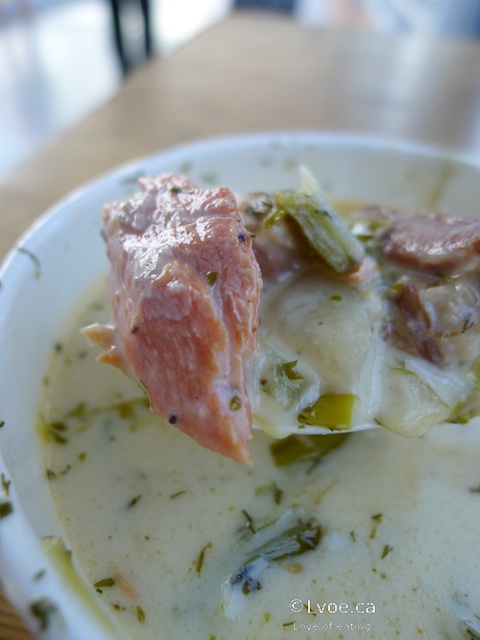 You really need to try their chowders because they are pretty darn super. The salmon chowder is creamy rich with flavor, and so generous with salmon. I clearly have the best lunch at the terminal today.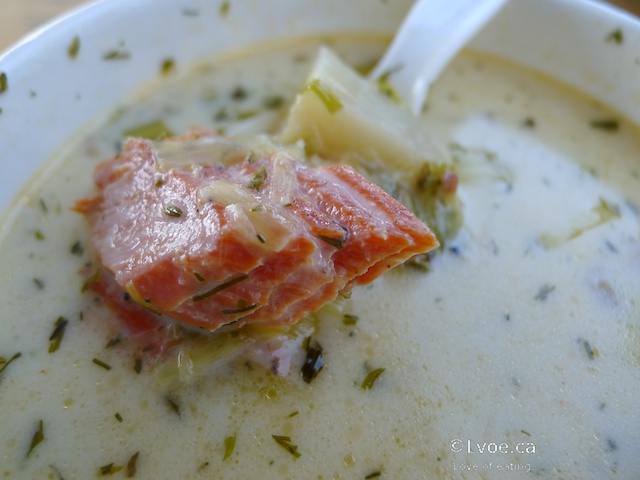 The fire alarm just went off at the terminal. Nobody is moving. No one seems to be alarmed by the alarm. Why is this? I suppose I'm not helping either, as I remain locked in my seat spooning chowder into my face.
Sourdough garlic bread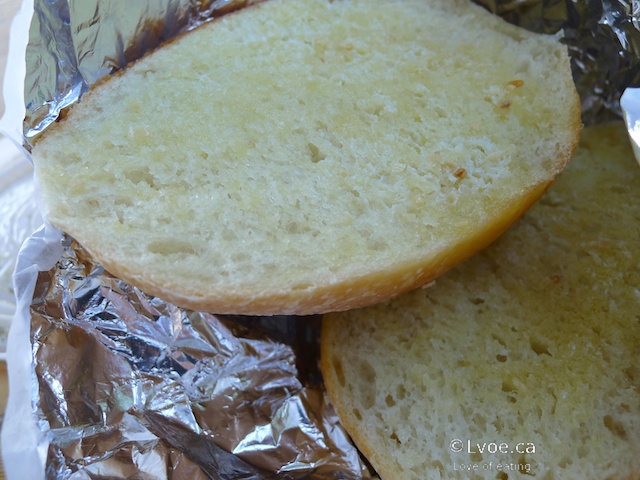 Is it just me or does sourdough have a banana-ish aroma. Am I crazy?
Natural Pastures Buffalo Brie ($13.25)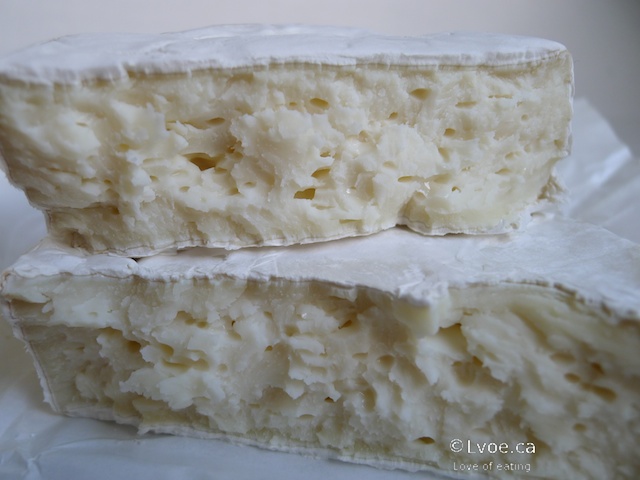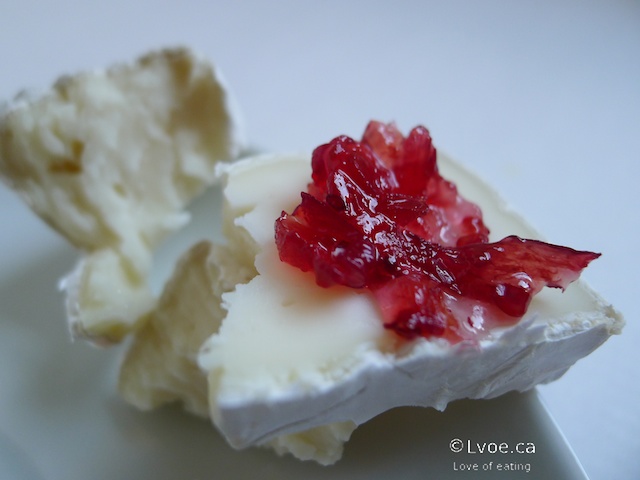 Oh I picked up some brie too. I was hoping to snag some mozzarella di bufala, but alas the deli was out. So I settled for some buffalo brie. It's made with local water buffalo milk. Yes, local water buffalo. Did you know they raise water buffalo at Fairburn Farms in Duncan?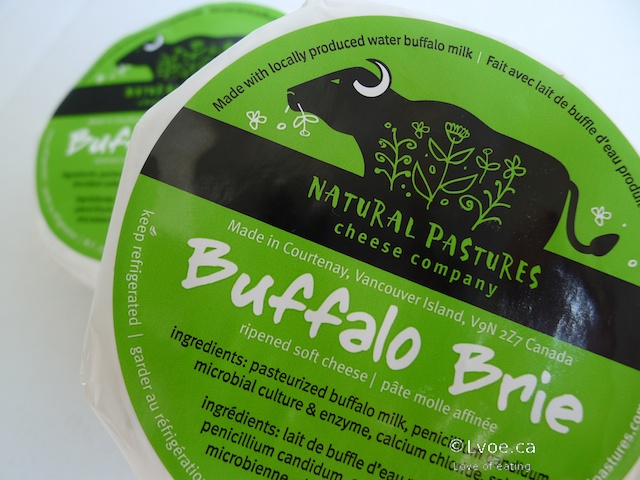 Turns out someone pulled the fire alarm thinking it was the device to open a door. False alarm. Now I'm not feeling so bad about not evacuating.
Danforth Deli website click here
Danfort Deli facebook click here
Location
Danforth Deli
39 A Commercial Street
Nanaimo
,
BC
V9R 5G3
Canada