Hill Top Bistro - Nanaimo, BC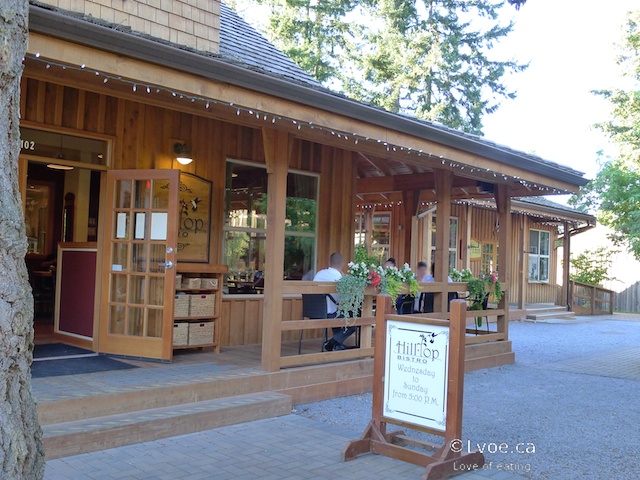 If you live in Nanaimo, I hope you have already eaten at the Hill Top Bistro. If you live in Nanaimo and haven't yet been to Hill Top Bistro, you need to get your derrière in gear. You really have no excuse if you're a Nanaimo-ite. This is my favourite meal to date in Nanaimo.
I remember when this area on Rutherford Road was just a few wooden buildings on the side of the road, housing a couple of grandma-friendly* stores like the Quilted Duck and some garden shop. The retail area seems to be much bigger now with several more buildings and a number of unique businesses and restaurants.
*Seriously, if you love your grandma, take her to the Quilted Duck Gift Cottage and watch her go monkey-poo at all the goodies the boutique has to offer.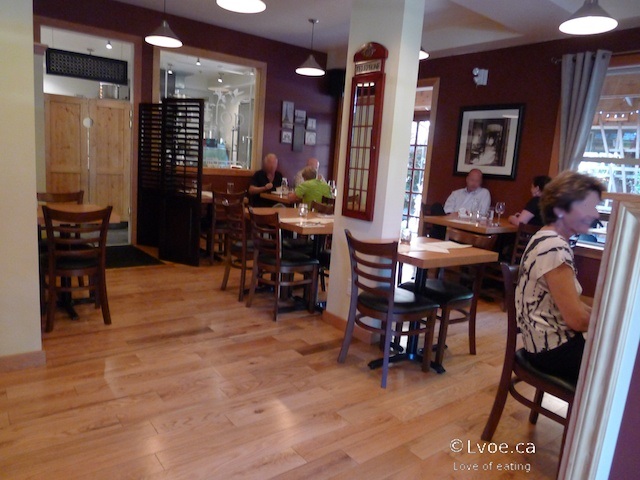 Hill-top Bistro offers a 3 course Prix Fixe menu, which I think makes Hilltop the best value for quality eats in Nanaimo.
Look at all the awesomeness I put into my belly for approximately forty bucks:
Vancouver Island Mussels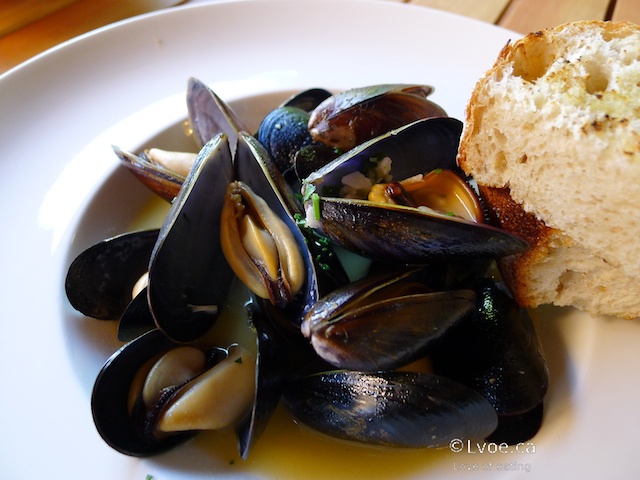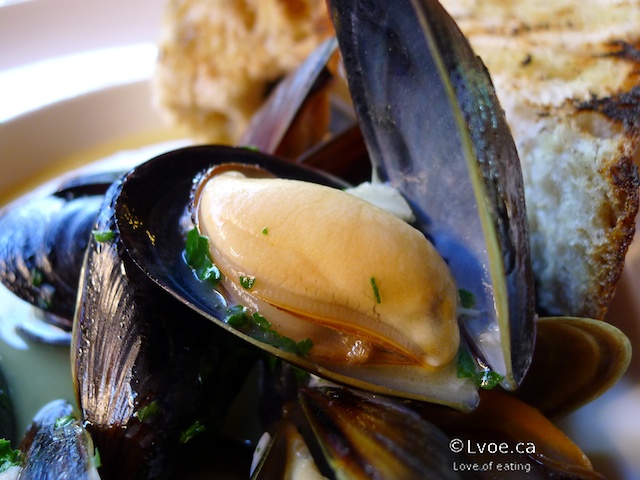 Plump and heavenly with garlic and white wine. It's one of those occasions when I want to drink from the bowl…but I refrain from acting on my low classy thoughts and soak up the garlicky wine broth with bread instead.
Sidenote message for those of you that clicked on the photo and blushed: Get your mind outta the gutter. I know what you are thinking…)
Nanoose Edibles organic strawberry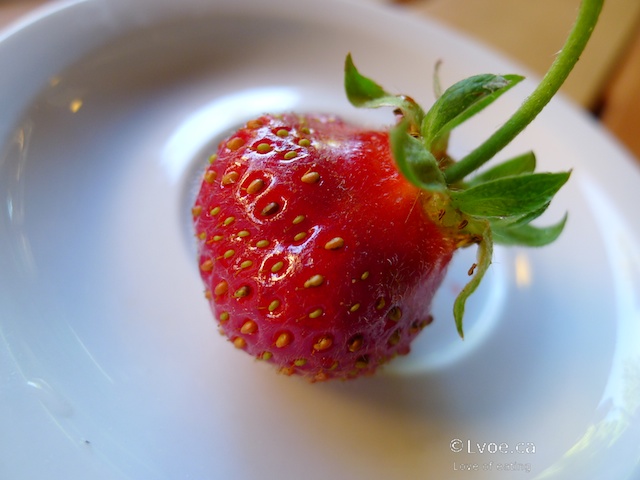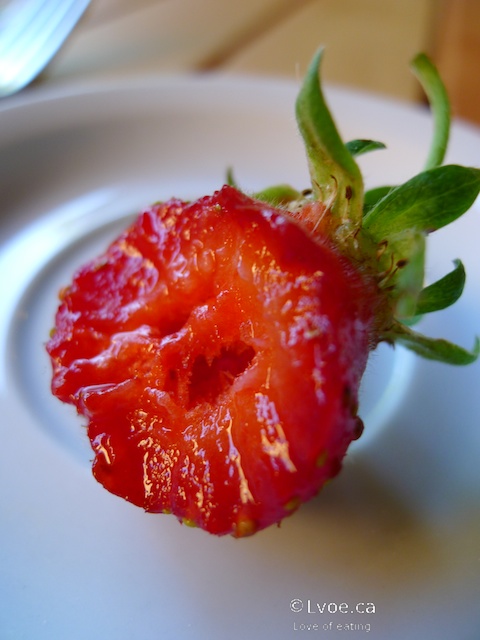 Cute and sweet.
Muscovy Duck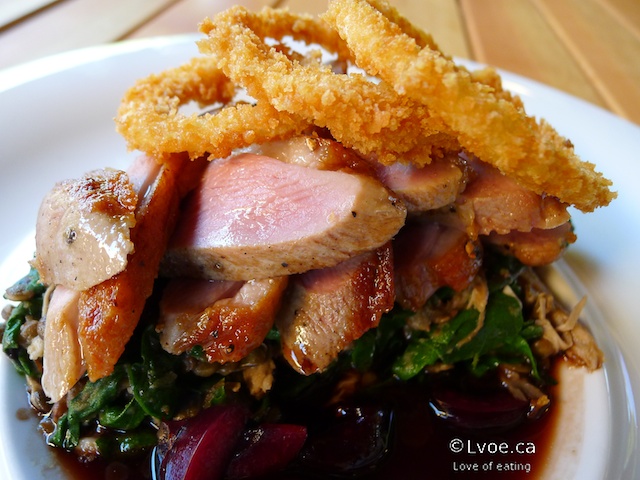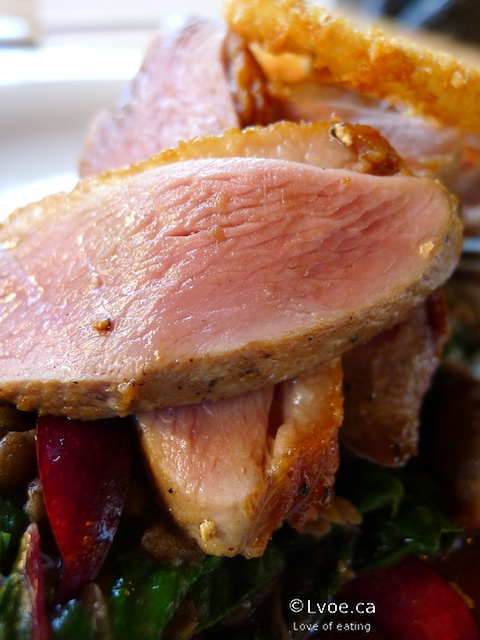 Doesn't this plate look great? The Muscovy duck is tender, aromatic and so, SO generous. Just when I think this plate can't get better… (Because really folks how can it possibly? The dish came with onion rings!) …I find duck confit hiding underneath with the braised spinach, lentils and cherry demi-glace. Surprise!
Americano ($3.25)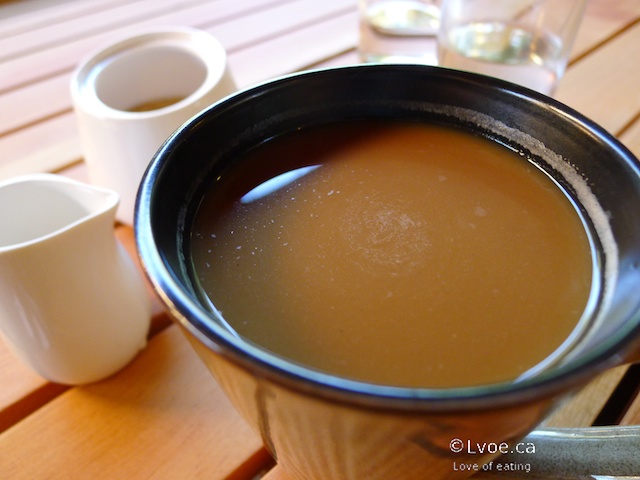 Coffee break, because I have to rest and collect my chi to tackle whatever I choose for dessert.
Chocolate Terrine with House-made Beignets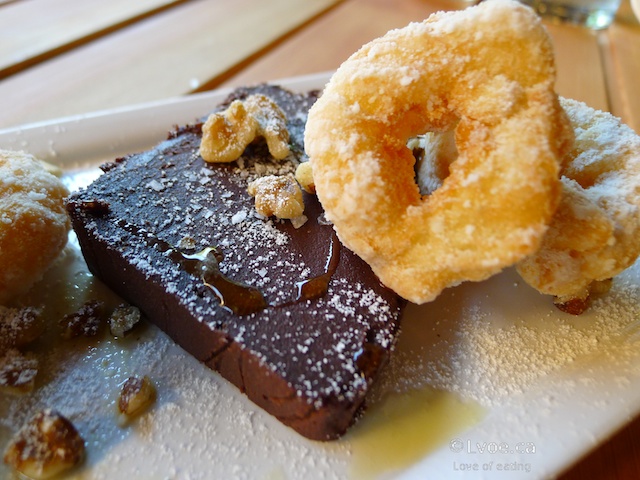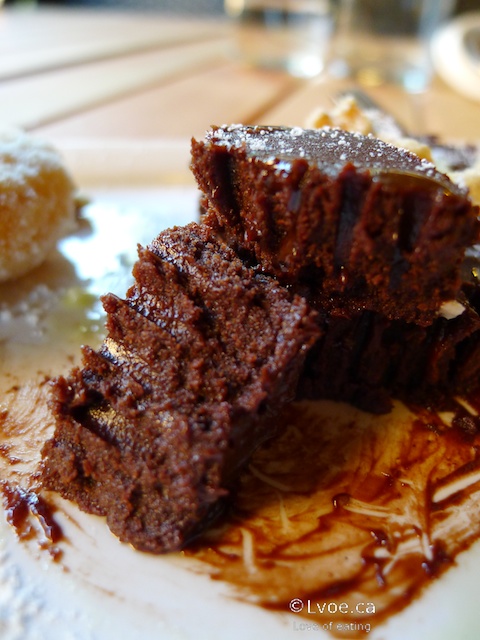 Who doesn't like a donut? These are delicately crisp and light, yet still warm when I make my first move on my dessert. The chocolate terrine is impossibly rich and smooth. So intense with chocolate that I think this dessert could be satisfyingly shared between two people with no complaints.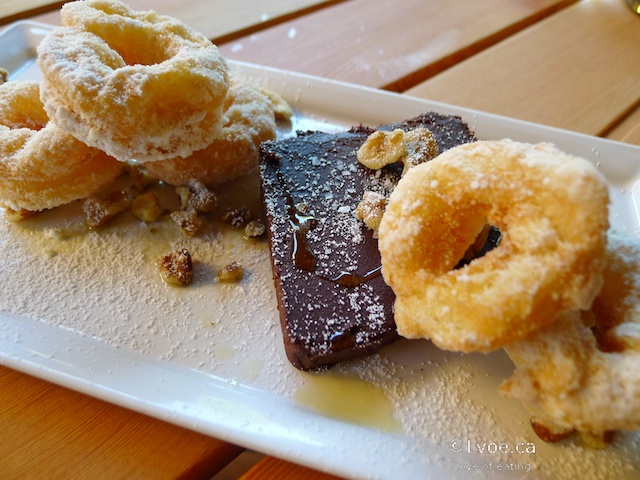 Can you believe the above meal with locally sourced ingredients, mindful preparations, and attentive service, came to less than $45 taxes in? I know, right?
So that was my favourite meal in Nanaimo. This is also my last Nanaimo post until I visit Vancouver Island again in the future. See ya later Nanaimo!
Hill Top Bistro website click here
Hilltop Bistro facebook click here
Location
Hill Top Bistro
102 - 5281 Rutherford Road
Nanaimo
,
BC
V9T5N9
Canada