Ono's Sushi - Abbotsford, BC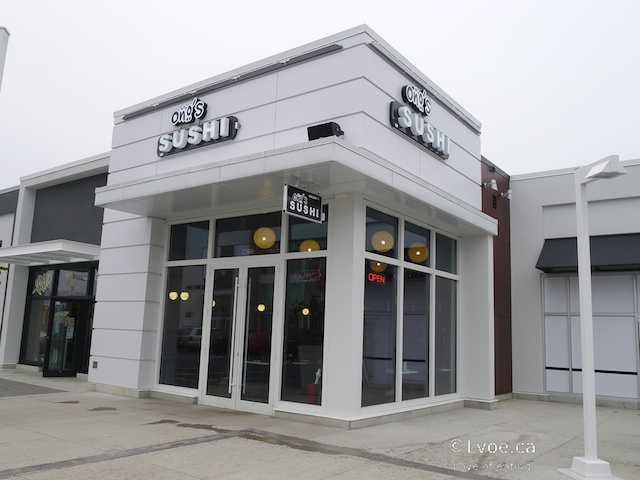 So long Nanaimo! As I make my way back home I'll share with you some places on the way. First stop is Abbottsford. I need London Drugs, but I also need an easy off-ramp-and-then-back-on-ramp to the highway type of London Drugs. Highstreet shopping centre fits these criteria.
Since I'm stopping I thought I might as well grab a bite to eat. Ono's Sushi was the closest eatery to where I found a vacant parking stall. So Ono's it is.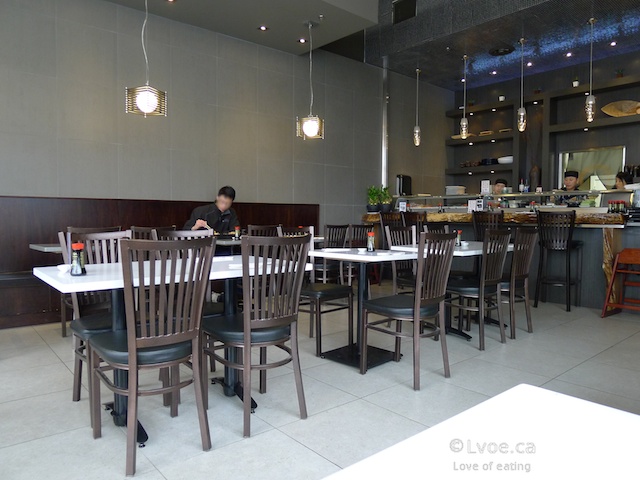 Ebi Sunomono ($5.00)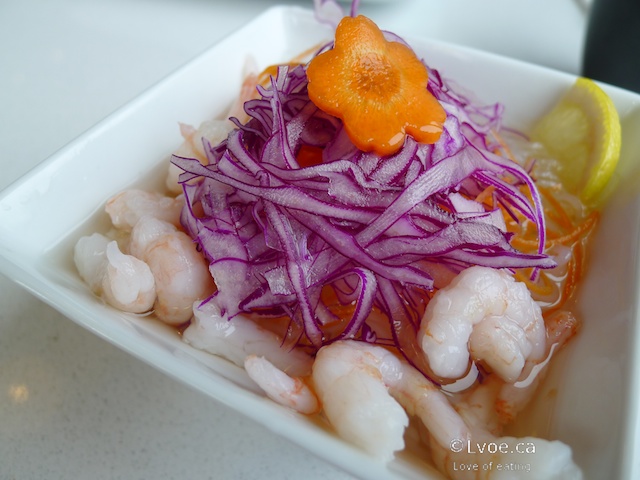 Okay, I didn't order this…But I kinda did order this…unknowingly. The server repeated my items as I said them, and I knew when she said this one it sounded not quite right. I stop to clarify this item:
Me: "A BC Roll…"
Server: "Ebi Sunomono…"
She spoke very fast and I wasn't sure if I was mistaking what she was saying, or if she was indeed saying something different than what I was ordering. So I say again,
Me: "A BC Roll?"
Super Fast Talking Server: "Ah yes, Ebi Sunomono and a BC Roll…"
I honestly had no idea what she just said, but I did hear "BC Roll" so I knew I had communicated the BC Roll part. When the Ebi Sunomono came to the table, I realized what she thought I said! I spend the next 7 minutes repeating "A BC Roll" and "Ebi Sunomono" in rapid succession for fun. They do actually sound similar. I need to enunciate better.
Ikura Nigiri ($2.25), Tako Nigiri ($2.25) and Salmon Nigiri ($1.75)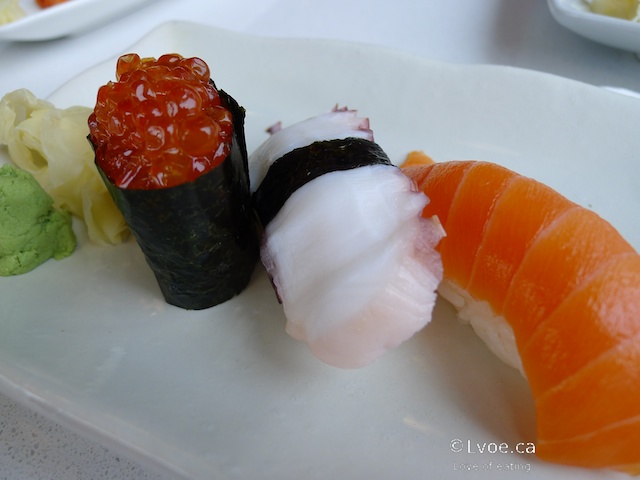 Sweet Dream Roll ($12.00)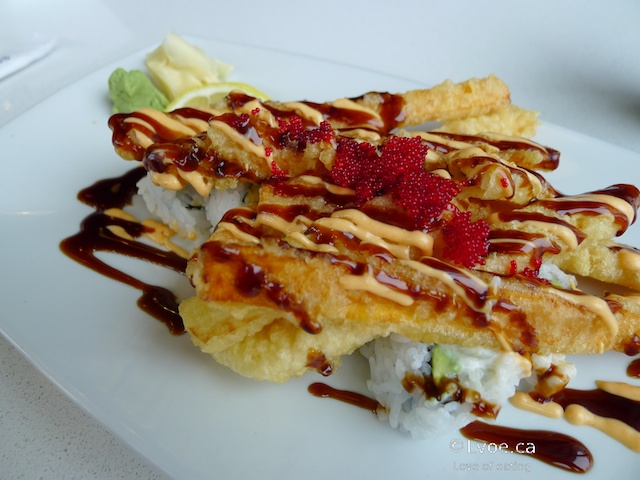 The sweet dream roll is basically a chopped scallop roll with tempura yam on top. DL is a fan of saucy rolls. Me? Not so much, however I do love me some yam tempura and this roll is covered in yam tempura.
Firecracker Roll ($13.00)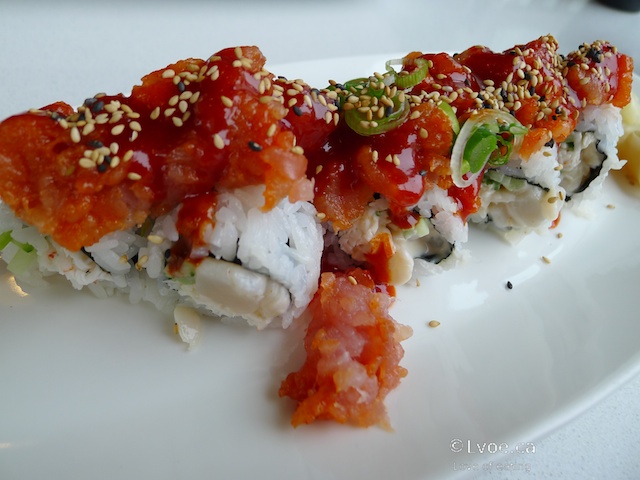 Another DL pick. This roll contains spicy scallop, crab and avocado topped with spicy tuna. The Ono Special rolls have playful ingredient combinations and most of the selection is "saucy." There is also a selection of "Deep Fried Rolls" which I wasn't in the mood to try today.
BC Roll ($6.00)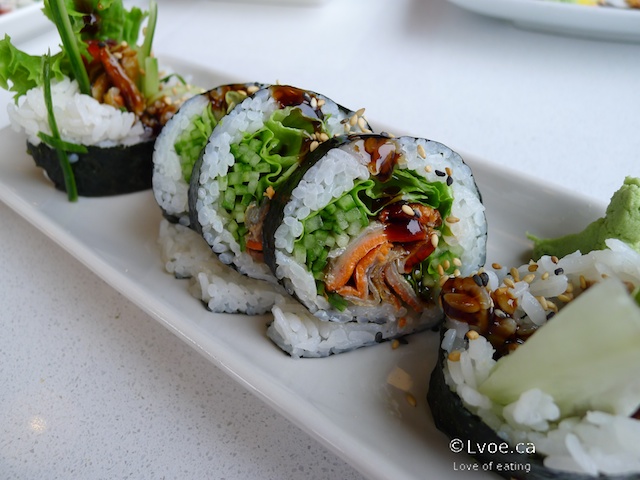 "A BC Roll, Ebi Sunomono, A BC Roll, Ebi Sunomono, A BC Roll, Ebi Sunomono…"
The service today is very fast. Everything seemed to come out all at once shortly after the Ebi Sunomono. The smallish restaurant filled up quite quickly too, as the room became steadily busy with conversations during my visit. I wasn't sure what to expect from a shopping center sushi place, but the service was welcoming, fast and their take on sushi is tasty too. If I stopped here again, I'll have to order a Ebi Sunomono to see if I'll receive A BC Roll.
Locations
Ono's Sushi
C180 - 3122 Mount Lehman Road
(HighStreet Shopping Complex)
Abbotsford
,
BC
V4X2M9
Canada