NaRi Sushi - Kelowna, BC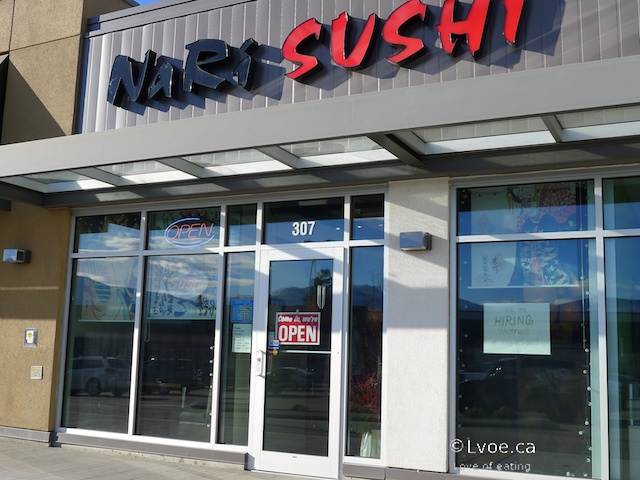 I'm at NaRi Sushi today for a quick lunch stop. NaRi Sushi is located in the Snyatan shopping complex, several doors down from Bamboo Chopsticks (Click here for my Bamboo Chopsticks visit.)
When I first started coming out to Kelowna I would see signs and TV adverts in my hotel room referring to K-Town. For the longest time I was wondering, "So there's a Korea Town in Kelowna? Where is it?"
Deserving of an eye-roll, I know. I'm so thankful I never opened my mouth and asked anyone about a K-Town in Kelowna.
Tempura Udon ($10.00)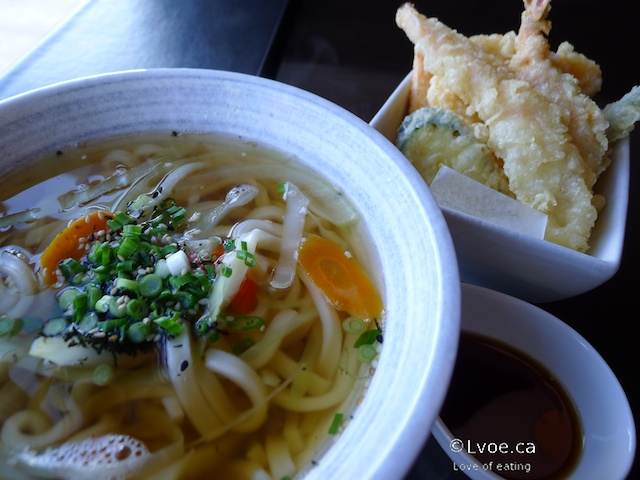 Udon and I have always been ambivalent towards each other. Although I enjoy all kinds of soupy noodles, I don't often order udon. The reason being that I have no control over the splash-factor with udon. I'm not sure why, but with soupy udon I am guaranteed to walk away with broth prominently (but unintentionally) displayed on my shirt. Every. Time.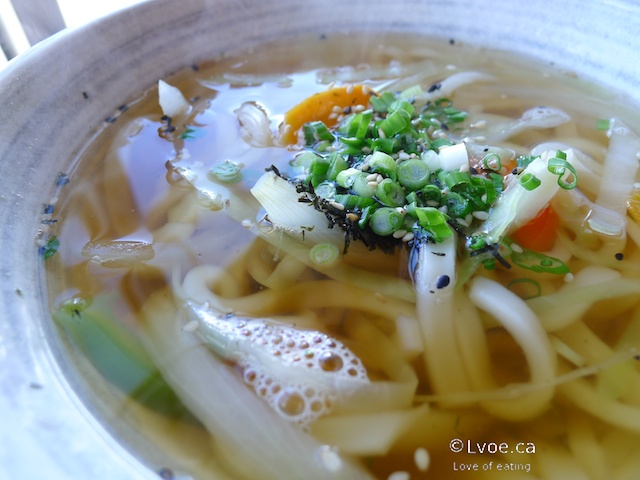 It sure is a pretty bowl of noodles though. Bouncy generous noodles with a bit of chew.


The tempura is fresh from the fryer and wicked hot. Very crispy, light and non greasy.
What do you think of when you hear the term K-Town? I think of a Korea Town section of any given city.
Tiger Roll ($14.00)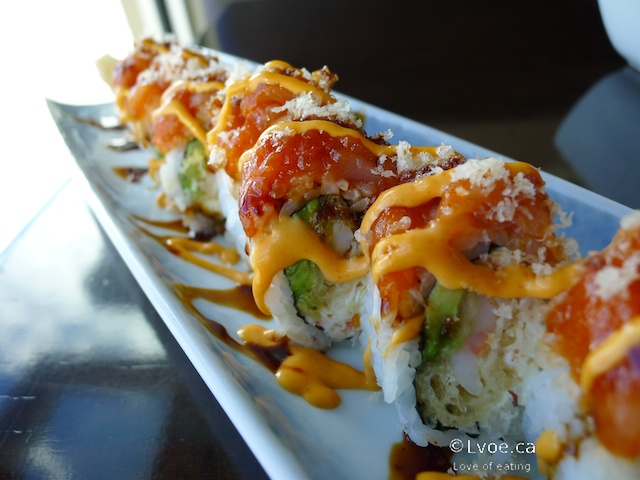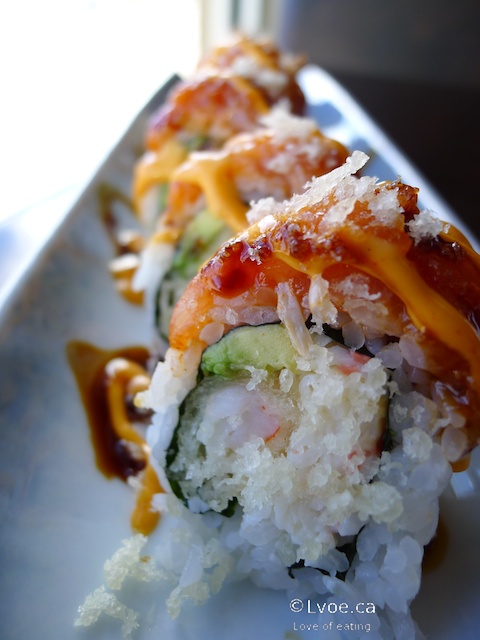 Y'know I keep mentioning how I don't really like "saucy rolls,"… yet I keep ordering them. ?? The Tiger Roll is filled with tempura prawn, crab and avocado; then topped with spicy tuna, spicy mayonnaise and bbq sauce. Yep, not one, but two sauces…I've come to the conclusion that I must secretly love "saucy rolls."
Every now and again, I'll flick on the hotel television and see a "K-Town" reference on the default community channel. For a split second I often catch myself thinking, "Korea Town??...wait…no, no, just another moniker for Kelowna"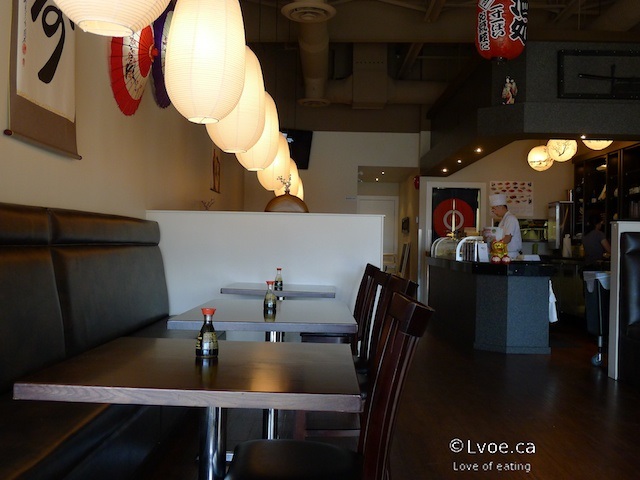 NaRi Sushi service is young, chatty and super efficient today. The space isn't packed to capacity but it did fill up steadily during my stay. My order came to the table quickly and I am able to order, eat, relax a bit and be on the road negotiating traffic back across the bridge in approximately 30 minutes. That's pretty good for folks on tight lunch breaks.
Locations
NaRi Sushi
3604 Carrington Road
(Unit 307)
Westbank
,
BC
V4T 3K7
Canada