Reubin's Diner - Kamloops, BC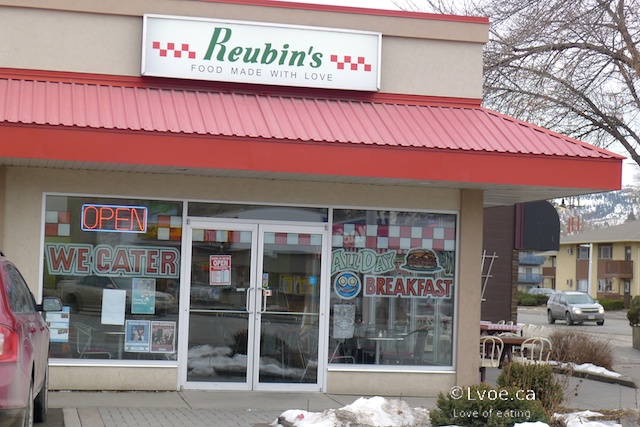 Here I am at Reubin's Diner. This eatery is attached to the Esso on Tranquille. Since it is in the same building that houses the Esso, I'm going to go ahead and tag it as "Gas Station Eats." There's quite a line up for the car wash today with several vehicles waiting to wash off winter's dirt. Spring is here, but does that mean Winter and all of winter's weather is gone too?
The diner is already busy with several tables enjoying enormous sandwiches when I arrive. People look happy here, so that's a good sign.
Three Amigos Sandwich with Beef Barley soup ($12.95)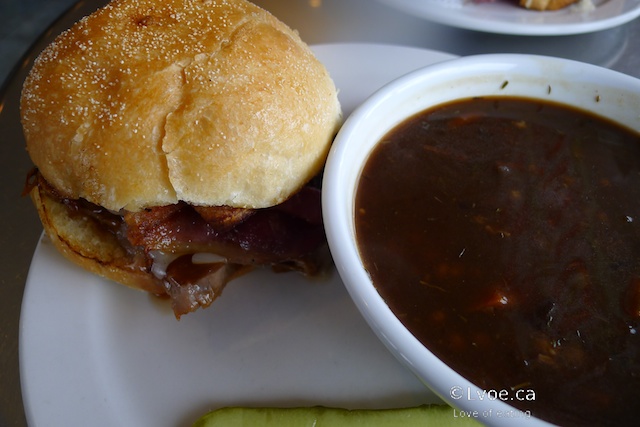 The 3 Amigos seem innocent when the plate arrives at the table.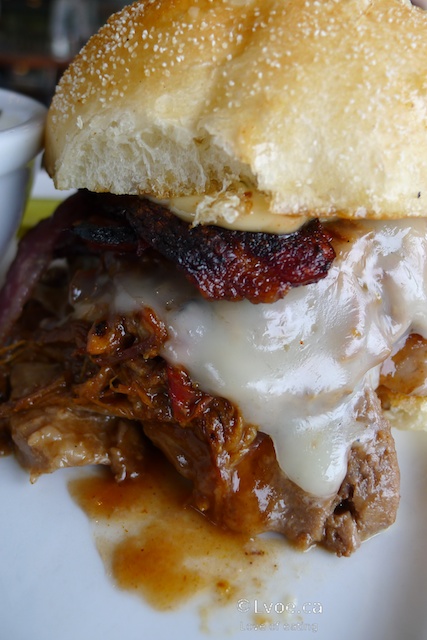 The innocence is lost when I realize that underneath the Kaiser bun sleeps thick cuts of pork tenderloin, bacon and pulled pork. It's huge. You will need napkins to control this saucy beast.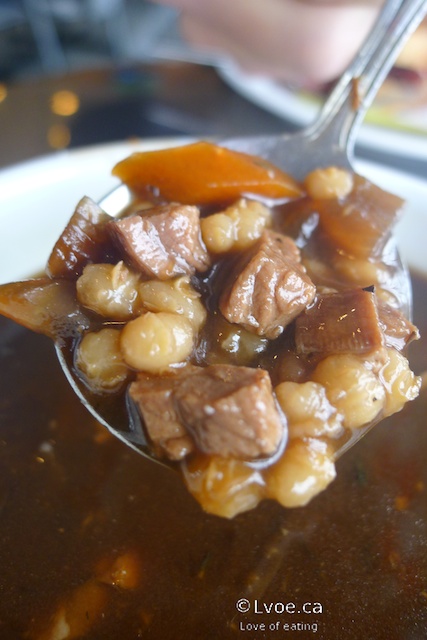 There is only one soup choice this afternoon and the dark beef barley soup is both heady and hearty.
Have you changed out your winter tires yet? I changed mine over yesterday and I've had people gasp and claim, "Nooo, it's too soon!" Really? The weather has been so mild lately, that winter tires just seem like over kill.
Reubin's Reuben Sandwich with Potato Salad ($12.95)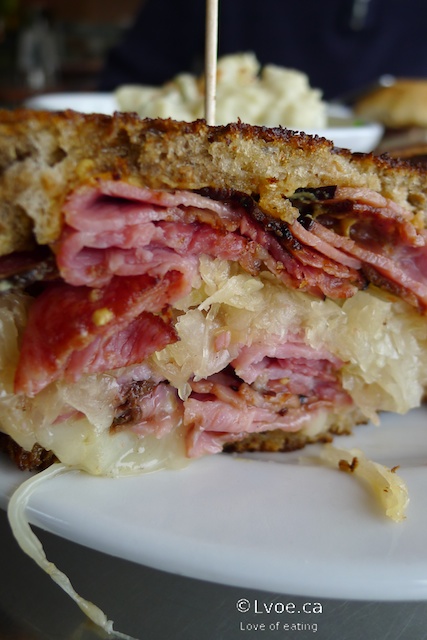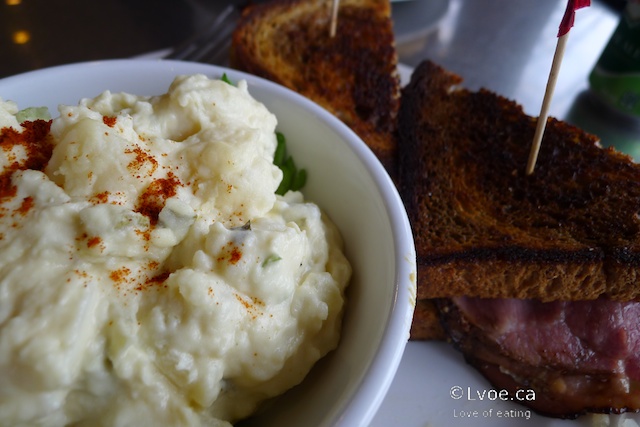 How can one not order a Reuben at Reubin's? Reubin's Diner makes their reubens with pastrami. I like how the ratio of meat and sauerkraut is balanced in this sandwich. This way I get a little pastrami and a little sauerkraut in each bite. I've had reubens made with a huge amount of towering meat in other places, but I find I don't get a balanced-bite with those "meat heavy" types of reubens.
If you like generous rations, Reubin's Diner delivers. The portion size of everything is very substantial. But I guess this is to be expected from the home of the 7lb "Reubinator."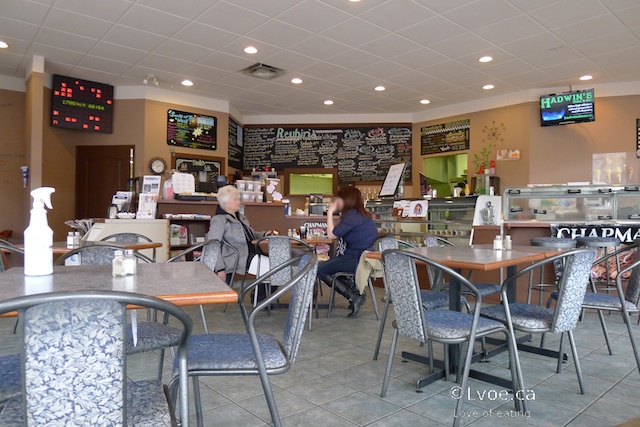 Service today is casual and efficient with the proprietor working the till; the floor, and touching base at each table with conversation and a bit of humour.
Reubin's is without a doubt a diner through and through. Diner digs. Diner service. Diner menu. There is still a massive wait for the car wash when I leave Reubin's Diner. So I end up driving away this afternoon with a full stomach, riding on quiet tires in a dirty vehicle.
Reubin's Diner hours:
Monday to Friday 7:00am – 6:00pm
Saturday 8:00am – 6:00pm
Sunday 8:00am – 4:00pm
Reubin's Diner facebook click here
Locations
Reubin's Diner
204 Tranquille Road
Kamloops
,
BC
V2B3G1
Canada