Queen India - Merritt, BC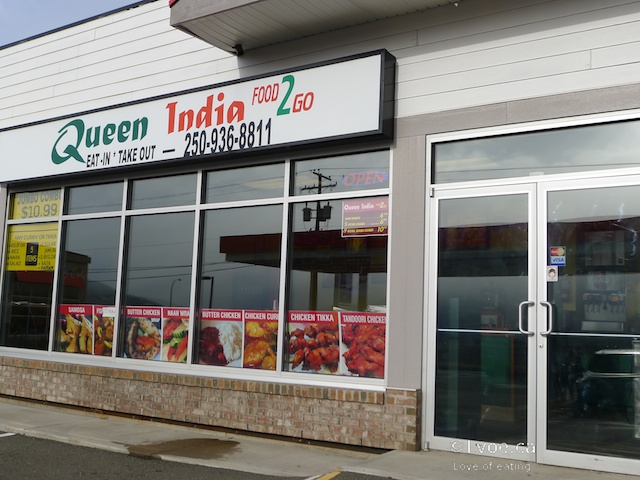 Here's a quicky post while I'm in Merritt:
I hope you all enjoyed the weekend. I know for some it was a long weekend, and some of you lucky ducks are still on your weekend.
Queen India is another venue for Gas Stations Eats (Click here for my other Gas Station Eats.) It's located in Merritt, attached to the Esso Gas Station on Dewolf Way. Queen India's proper given name is "Queen India Food 2 Go." Despite the name, I choose to dine-in today and enjoy the view.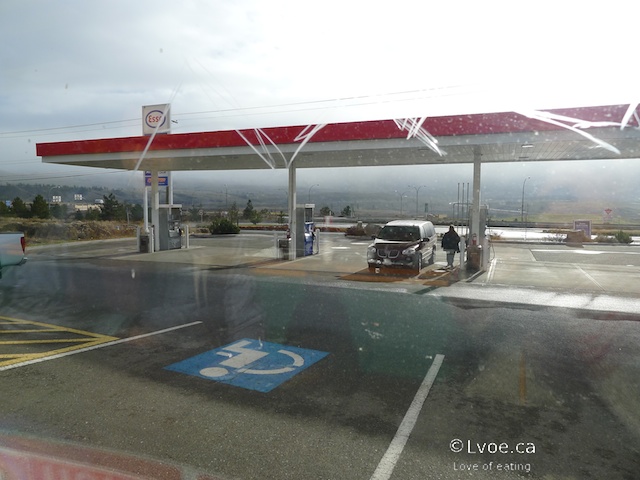 The view.
Butter Chicken ($9.99)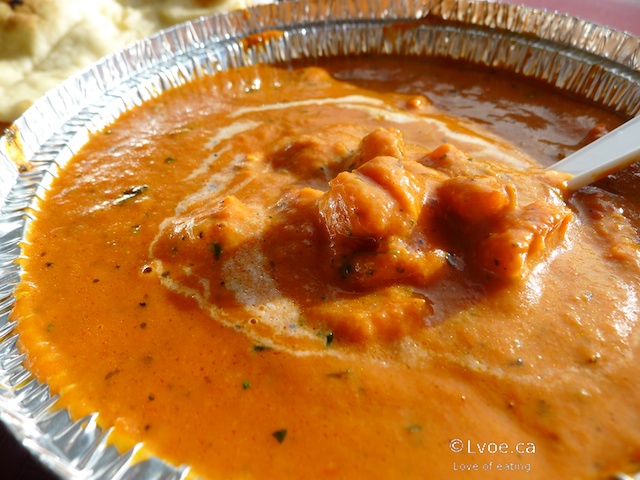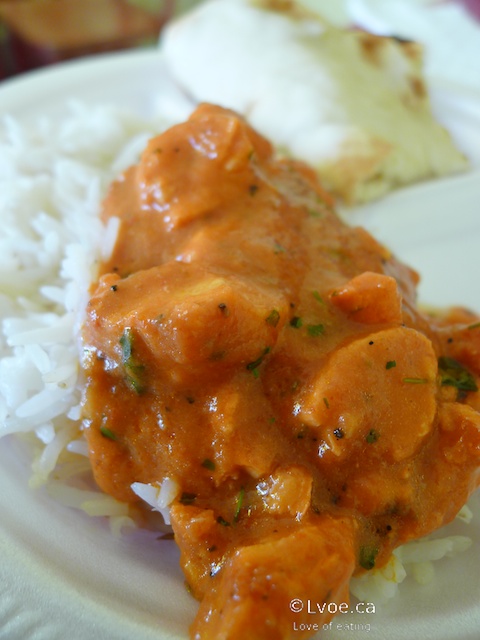 The Butter Chicken is very tomato-y with generous amounts of bite size poultry pieces hiding within the creamy sauce. They also offer a Butter Chicken Naan Wrap, which I may like to try on a future Merritt visit.
Naan ($1.25)


Queen India's naan is just so-so. The flat bread feels a bit "microwave-d," and is a little denser and thicker than the naan I typically find in Indian restaurants that are not attached to gas stations.
Rice ($4.99)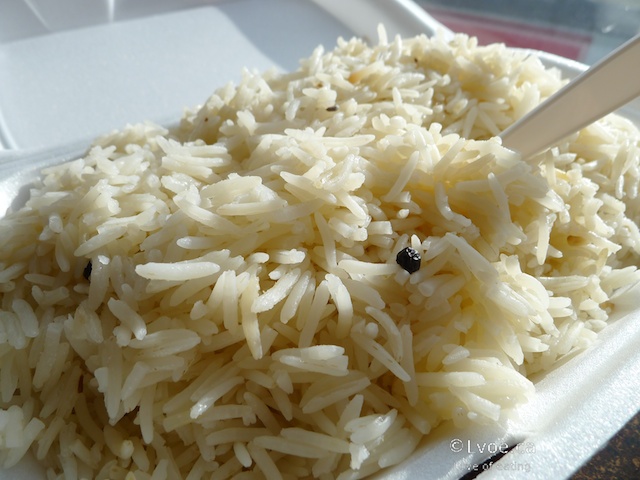 That's just peppercorn if you're wondering...
As I'm shoveling Butter Chicken in my face, I notice Queen India has some pretty good deals going that are listed on their wall. Check out this Jumbo Combo below for $10.99: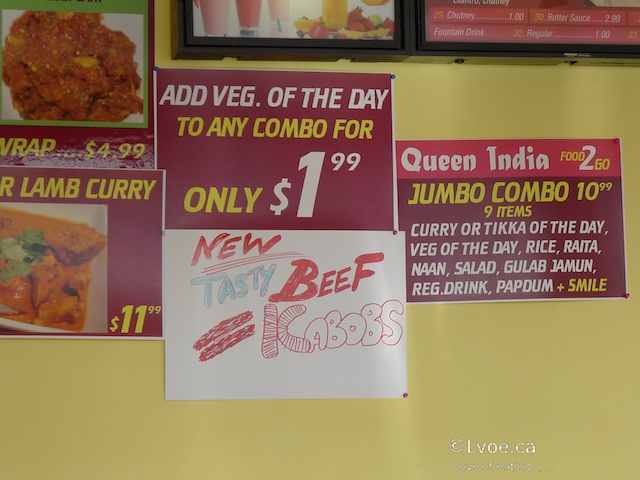 That's 9 items for $11 bucks (10 if you count the "smile.") Not a bad deal at all.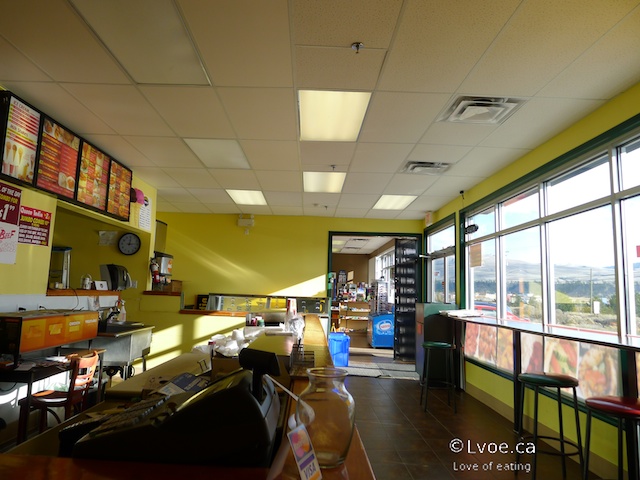 The gentleman manning the counter and preparing the food today is lovely. Service is welcoming and efficient which is all you need for quick eats. As the name implies, they are mainly set up to service take away orders. However, if you don't mind plastic cutlery and take-out containers while dining-in, there are tables available for eating in.
I think Queen India will add a bit of variety to the food selection during the times I'm visiting or passing through Merritt. Handy.
Queen India Food 2 Go facebook click here
Locations
Queen India Food 2 Go
3683 Dewolf Way
(attached to the Esso)
Merritt
,
BC
V1K 1C4
Canada