Crackle Crème- Vancouver, BC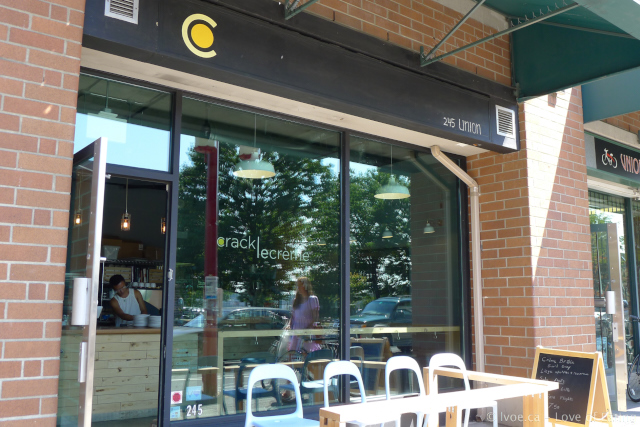 Crème brûlée. A shop dedicated to Crème brûlée? Yes, please.
I'm all moved into my temporary digs in Vancouver and today I'm on my way to the Powell Street Festival this afternoon. I thought I'd indulge in some burnt sugar and custard, before heading down to this annual Japanese cultural event.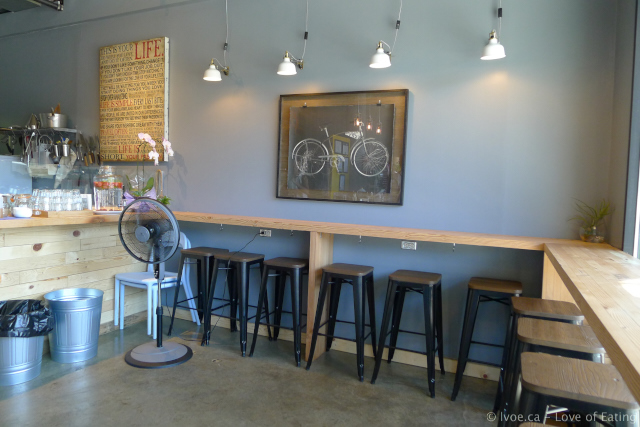 Crackle Crème is located on Union Street in between Harvest Community Foods and a bike shop. Conveniently right along the Adanac Bikeway, if you happen to be cycling.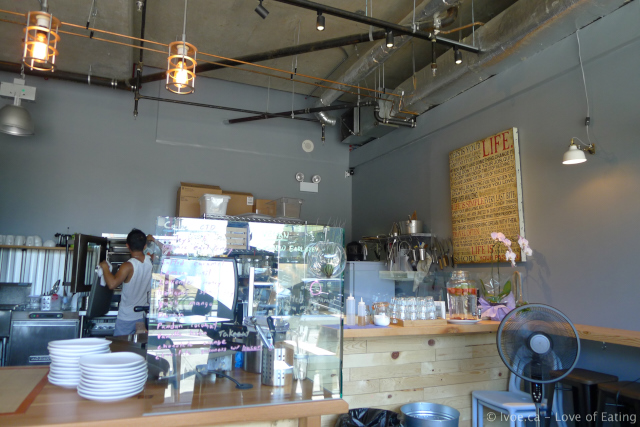 The space is bright, clean, friendly and it seems to be an efficient one-man show!
(I know I said in my last post that I would visit Fat Jacks in Boston Bar again on my way down to the coast, but I failed to get the timing correct for breakfast. Perhaps I'll try again on my move back home.)
Lavender Ice Latte ($3.85)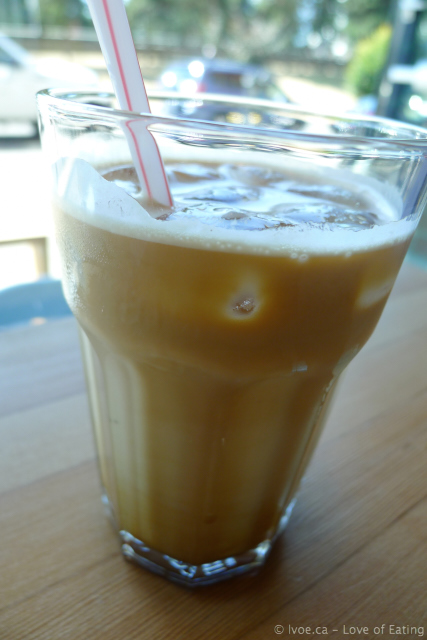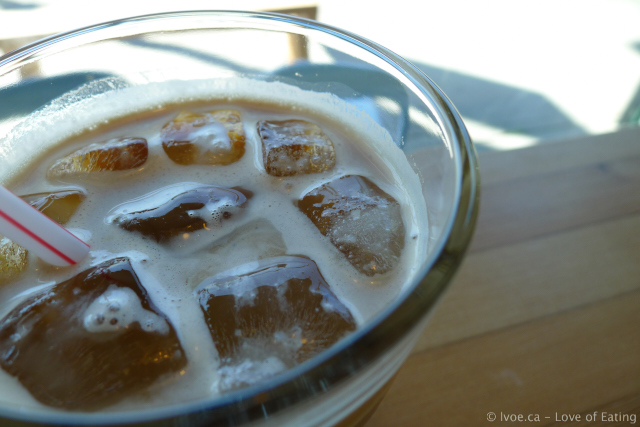 This tastes exactly how my Munstead and Hidcote smell at home. One of my chores before the move down here, was to prepare my yard for my extended absence. I knew I wouldn't be home in the Fall so that meant pruning my Lavender plants now. I slashed them to the ground. Yep, I ignored all gardening tips to "not cut into old wood." Only the most resilient plants survive my gardening care...
Crème Brûlée ($5.00 each)


So I begin ordering a tasting flight of three flavours, in addition to the two full sized orders pictured above, when the friendly-but-concerned proprietor cautions..."are you sure? That's a lot of crème brûlée."
He advises us to start with two and then order more if needed.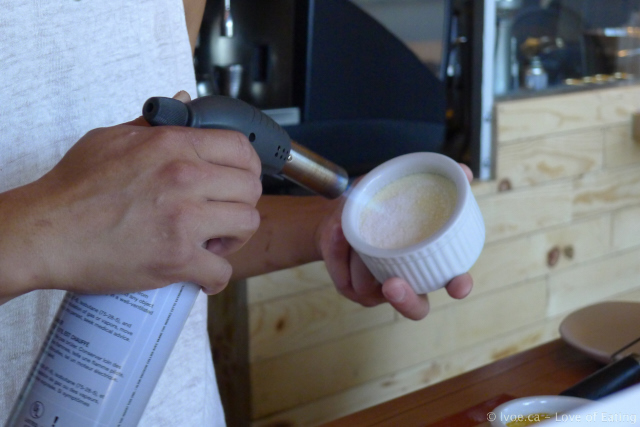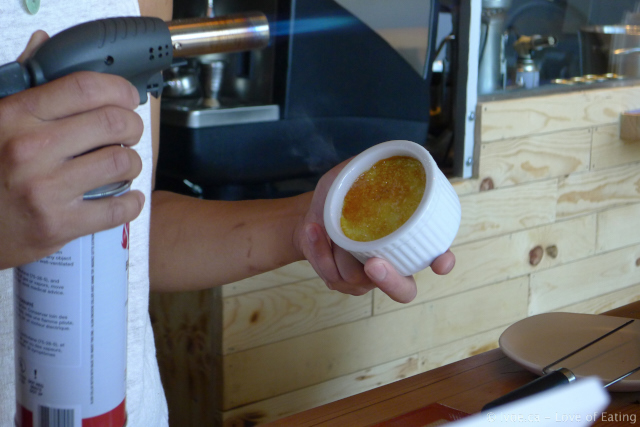 Bwahahaaaa, did I just get Food Shamed? I heed his gentle warning, and keep to myself the fact that I intended to also order a liege waffle to accompany my burnt cream...
Durian Crème Brûlée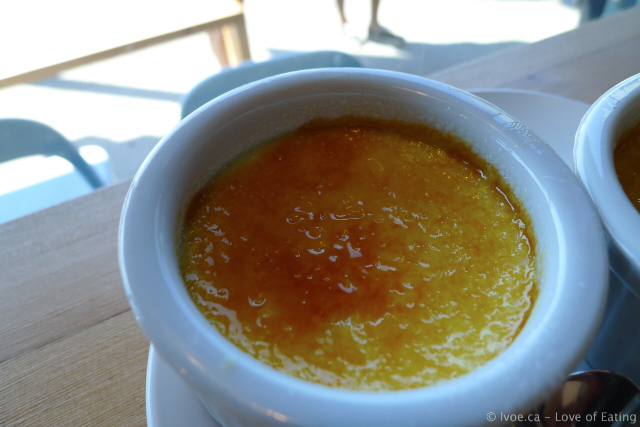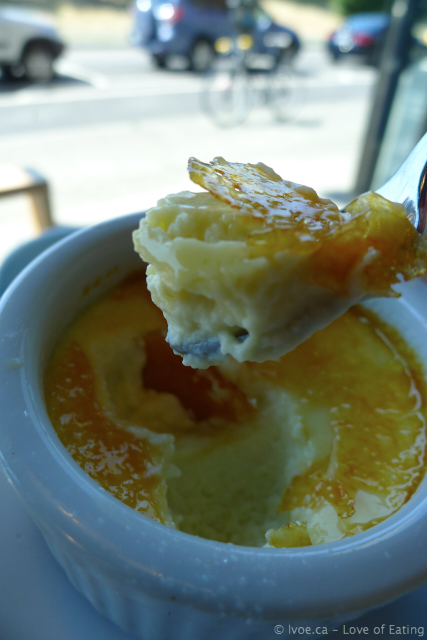 Crackle Crème keeps a list of available daily flavours written next to the service counter. I went with some of my favourite flavours that I'm less likely to find on a restaurant dessert menu: Durian and Pandan Coconut.
This has just enough durian taste and fragrance to know it's the king of fruit, but not enough to offend the non-durian lovers within a 15 feet radius.
Pandan Coconut Crème Brûlée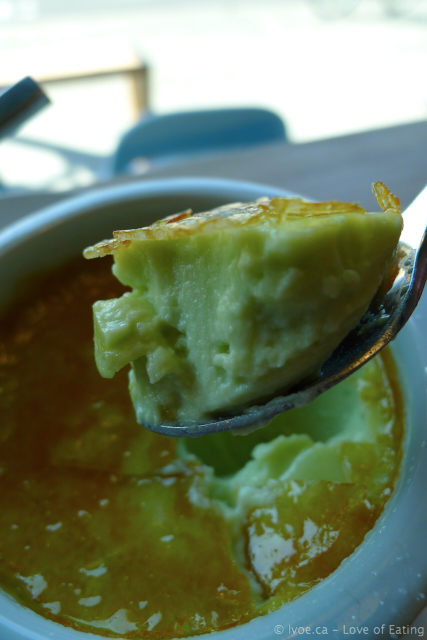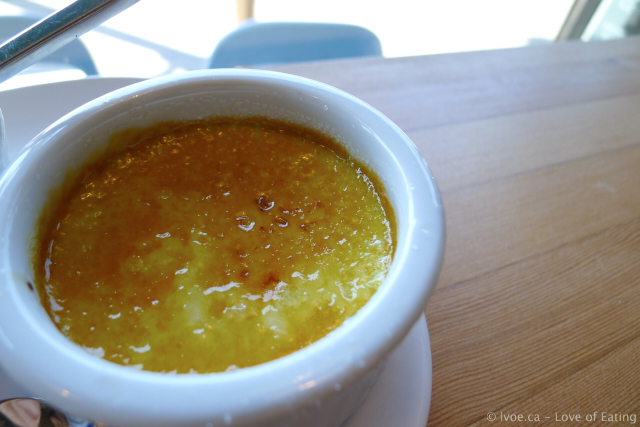 Did you know Pandan is also called Screw-Pine? Tee-hee-hee. Yes, sometimes I like to dial my mentally back to being a 12 year old. A tinge of green with tons of coconut aroma. Both the ramekins contain a rich and smooth custard with an evenly torched crackle component.
Crème brûlée. Who doesn't like a good crack?
Crackle Creme website click here
Crackle Creme facebook click here
Locations
Crackle Crème
245 Union Street
Vancouver
,
BC
V6A 3A1
Canada