Belgium Place - Vancouver, BC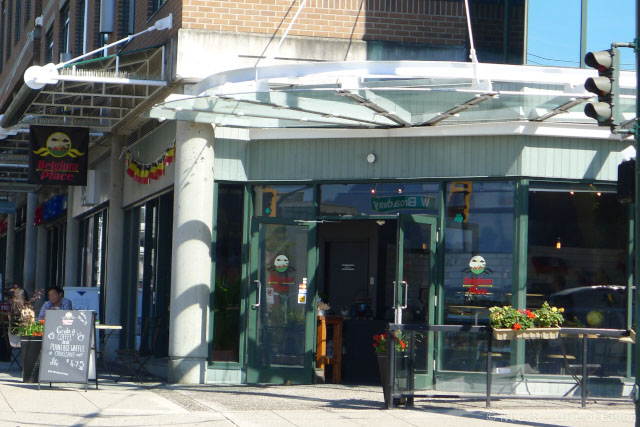 I must still have waffles on the brain after not ordering one from Crackle Crème last weekend. Here is Belgium Place, which is located on the corner of Broadway and Fir. The last time I was in this space it was occupied by the Death By Chocolate café, 'memba them?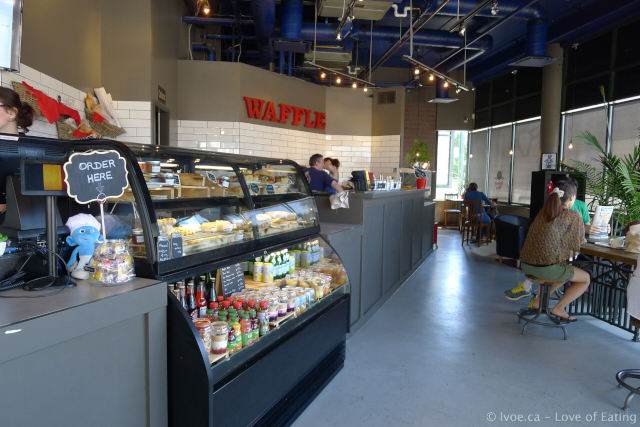 When I have to make an extended stay, like the one I'm doing here in Vancouver, I never pack books. I figure it's just easier to purchase reading material when I get to my destination. I'm doing some browsing in the nearby bookstore and thought devouring waffles and books would be a good pairing.
Iced Chai Tea Latte ($3.75)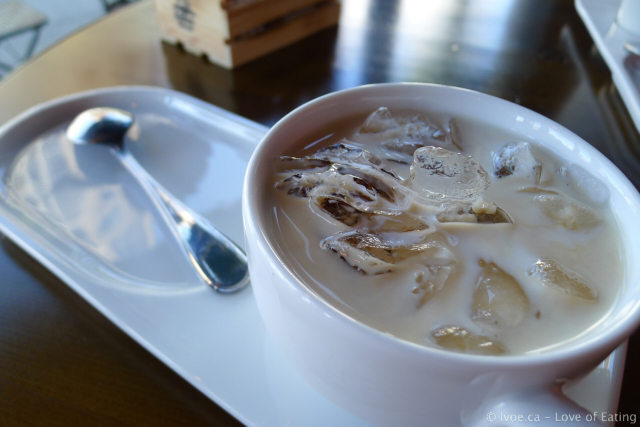 Belgium Place serves their iced drinks in the ceramic ware usually reserved for hot drinks. I thought this was odd, no? The drink itself is sweet and enjoyable, but look at this: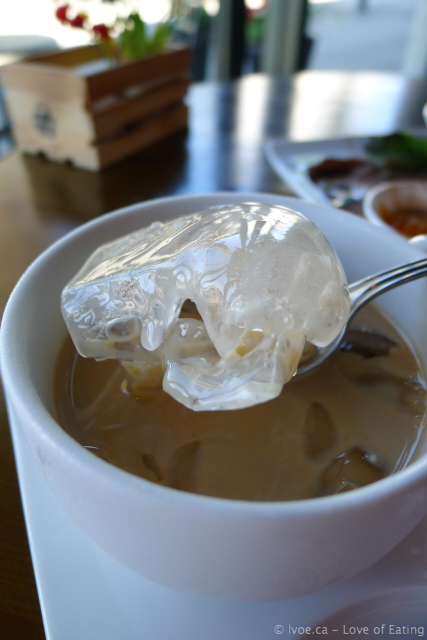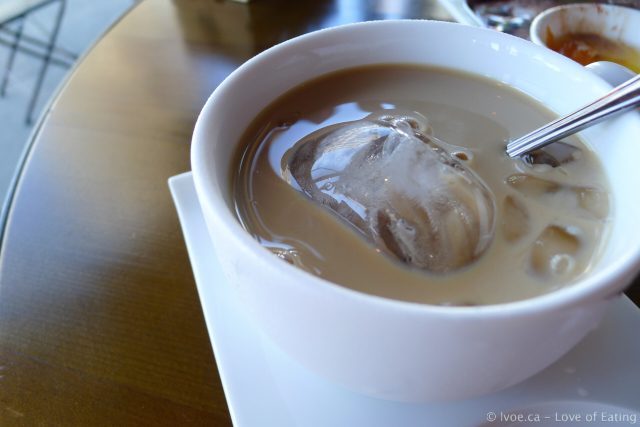 There is a huge conglomerate of ice, about the size of my fist, in my mug. I know it's hard to tell from the photo but this chunk of ice, alone, takes up over half the volume of the mug. So annoying.
Iced Tea ($2.95)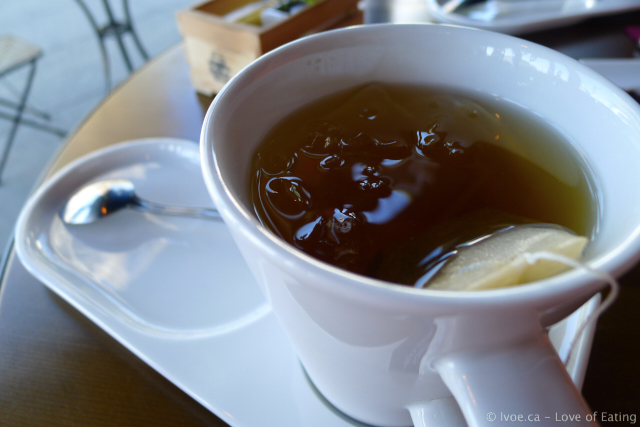 Refreshing, and thankfully with normal sized chips of ice.
Do you use an e-reader? I haven't yet given electronic books a go. I can see the advantage of convenience, especially if one is travelling, but I still need to satiate my need to turn pages.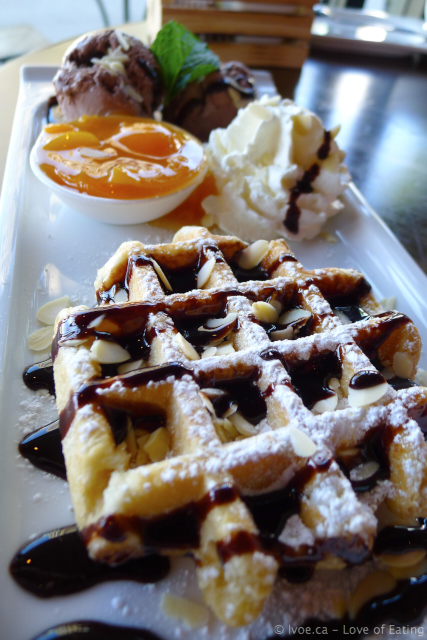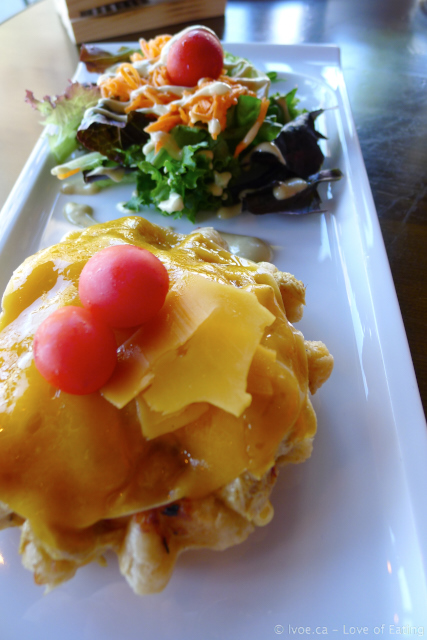 I ordered a sweet waffle and a savory waffle. A tale of two waffles; the two could not have been more different...I'm not sure how these two waffles tasted so different in freshness.
Waffle Apricot Dream ($7.80)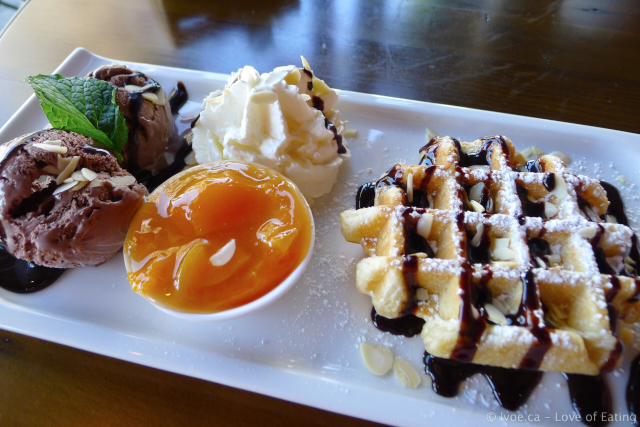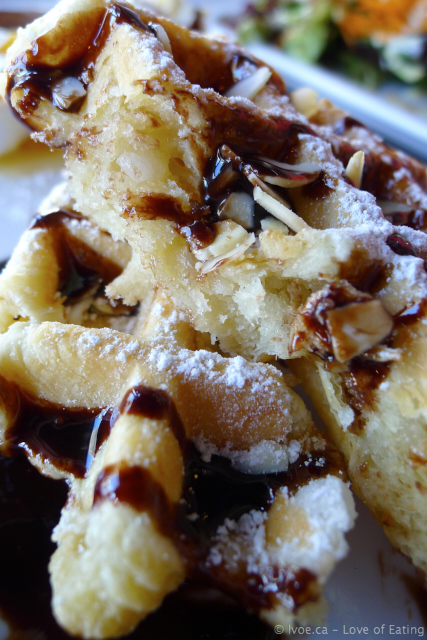 A liege waffle with Apricot compote and chocolate gelato. The waffle is light, crisp with delightful sugar pearl surprises throughout. A dessert dream indeed.
Curry Chicken Chimay Cheese Melt ($10.50)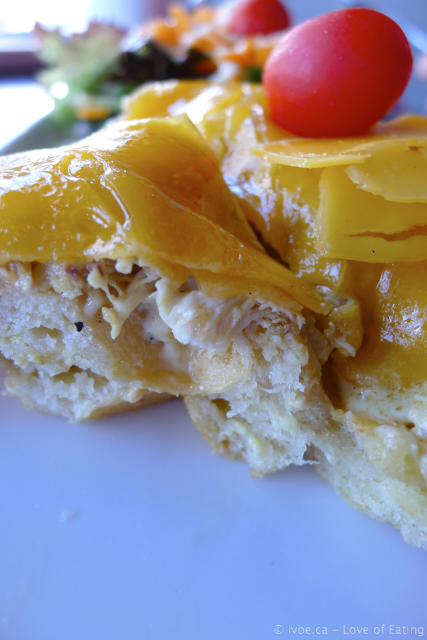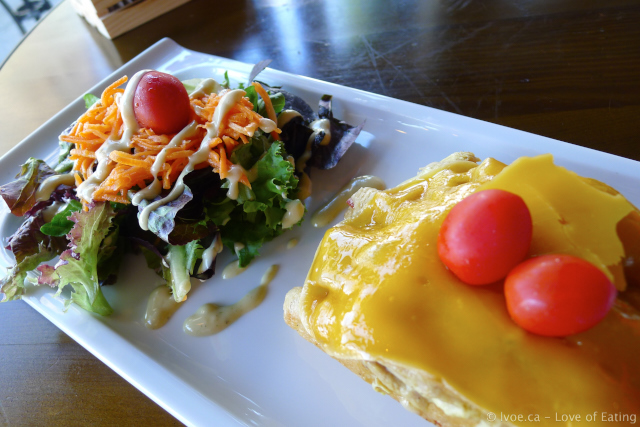 If the Apricot waffle is a dream, then I suppose this would be the nightmare. I knew as soon as my knife tried to cut this, we would not have smiles all around. The waffle is dry and hard. Was it wrong to assume they made their waffles on site each day? The waffle underneath the mild curry had that dry day-old texture. Sort of like defrosted bread. I gave it a second bite, just to make sure I wasn't just having a crotchety moment...yep same as the first. I ate the salad(!) and chicken curry leaving the unfortunate waffle behind.
If I'm presented with a plate of salad and waffle, and I eat the salad, while leaving the waffle...that's saying something, no?
Belgium Place provides typical counter service. You order, pay then sit and wait for your order. The person that seems to be in charge is doing his rounds chatting up the tables around us but never made a stop to our table, which is fine, as I don't expect quality checks from counter service cafes. However, I would have informed him about the exhausted waffle and iceberg floating in my tea.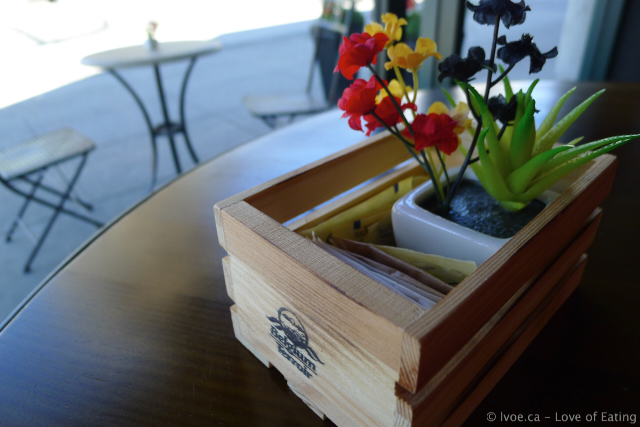 Do you remember when bookstores just sold books? When I go to the "big blue" book seller, I often feel like I'm in a department store rather than a book store. As I re-shelve a copy of The Immortal Life of Henrietta Lacks, I realize the store's sound system is playing a reggae version of Def Leppard's Love Bites. A reggae version of Def Leppard?? (The longer I listen to it play, the more I secretly kind of love it. Ha!)
I'm looking forward to revisiting some of my favourite used book boutiques during my temporary stay on the coast. I hope some of those places are still around...fingers cross.
Belgium Place website click here
Belgium Place facebook click here
Locations
Belgium Place
1598 West Broadway
Vancouver
,
BC
V6J5K9
Canada